When Shawn Ramirez fell off a cliff in Spain 10 years ago, doctors told him he'd never walk properly or run again. But this weekend, the 44-year-old father of three seeks to win his fifth championship in his division at the CrossFit Games.
Ramirez, known as "The Ram," is one of 559 athletes who descended on Madison's Alliant Energy Center for the 12th annual CrossFit Games, which began Wednesday. This is the second year the Games have been hosted in Madison.
CrossFit, according to spokesman Tim Chan, is "constantly varied functional movements performed at high intensity." The sport attracts athletes from around the world. This year, athletes from 32 countries will be cheered on by an estimated 70,000 spectators hoping to see them be crowned the "Fittest on Earth."
The diverse pool of competitors are expected to train for the "unknown and unknowable." Last year there were 15 events but many events are kept secret until the games begin.
Athletes can compete for points in teams of four or as individuals within their age and gender for a chance to win prize money. After winning his Masters category last year, Ramirez took home $10,000.
After another serious injury in 2016, Ramirez again made an unlikely recovery, winning his category by about 90 points even though doctors had told him he'd have to kiss CrossFit goodbye.
According to Ramirez's wife, Allison, CrossFit for their family is about "hard work, perseverance and a lot of heart."
"It just teaches our boys and all the cousins: You don't give up and you grit and you do whatever it takes," she said.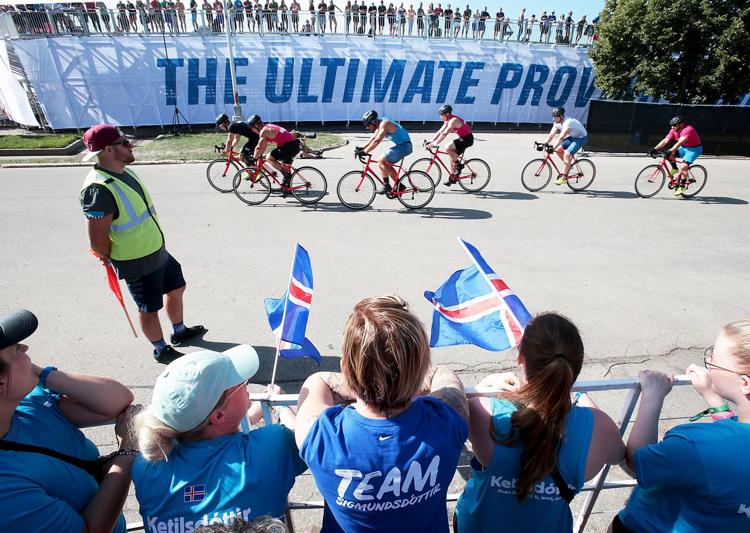 For many CrossFit Games fanatics, competitors and spectators alike, the heart of the sport is its empowerment.
When Khrystyna Goodman first started dabbling in CrossFit two years ago, she was struggling with depression. She didn't want to be reliant on medication and figured that as a fitness trainer, she might as well try a new sport to see if it could give her the boost she was looking for.
"I wanted to try something different," she said. "I went to my first class, fell in love with it, super obsessed with it. … I love every aspect of it."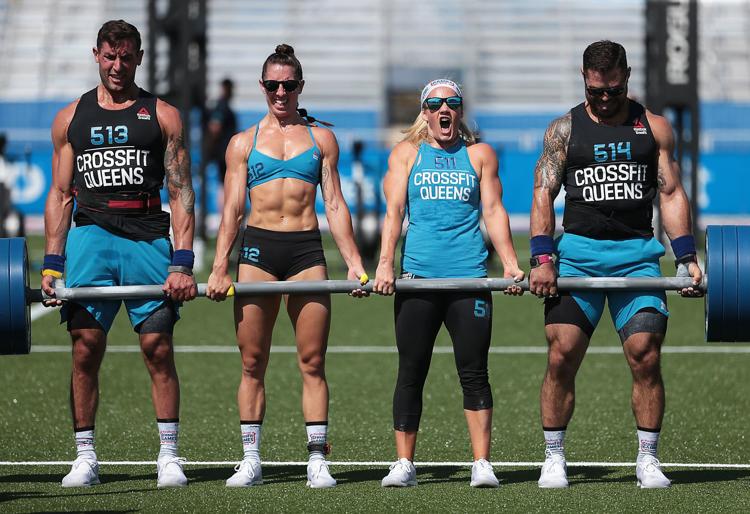 After two years in the CrossFit community, Goodman and her husband finally decided to open their own gym, Beaver Crossfit in Reedsburg, in January.
This weekend, 40 of Goodman's 80 gym regulars are joining her at the games, each of them with their own CrossFit origin story.
You have free articles remaining.
Register for more free articles
Stay logged in to skip the surveys
"I've worked in a commercial gym and I've also worked in a CrossFit gym," Goodman said. "In a commercial gym it's just, you go there by yourself. … In a CrossFit gym, it's a family-like atmosphere. You're literally there for each other through thick and thin, no matter what somebody's going through."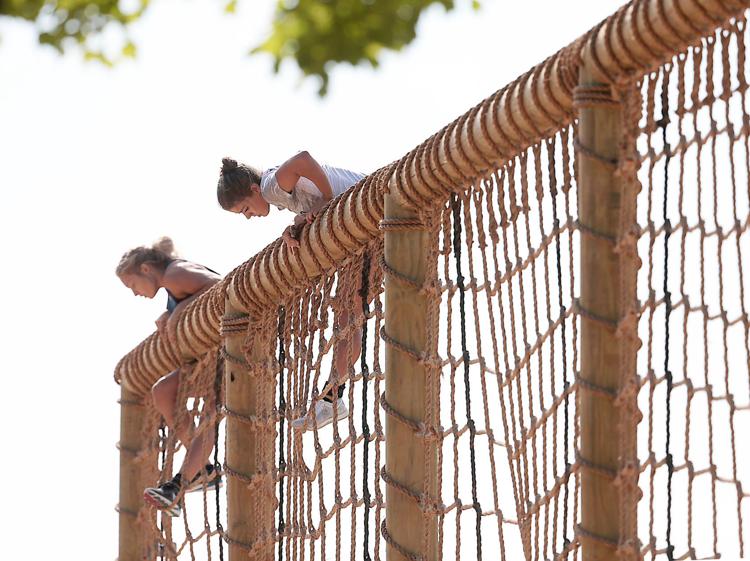 For some, CrossFit is literally a family affair.
"Before my mom got pregnant with me, maybe one year before, my dad wanted to get stronger so he could be a good dad," explained 8-year-old Jeda Urankar, of South Bend, Indiana. "So he started working out, and my parents now own two gyms."
Jeda's dad, Nick Urankar, is competing in the Men's Individual category at this year's games and has been part of CrossFit for just about as long as Jeda's been alive. The family's gyms are CrossFit 601, named after Nick's competition number in his first ever CrossFit Games, and Crossfit 574, named after their area code.
Chelssie Urankar, Jeda's mom, said their nearly decade-long connection to the sport is thanks to the camaraderie it fosters.
"The difference is, the athletes really get along," Chelssie Urankar said. "They're friends up until they're in the (prep) corrals. I think that's really unique, that you maintain friendships with the people that you're trying to beat on the floor."
Last year, the CrossFit Games generated $12 million in sales throughout Dane County.
The Reebok-sponsored competition will continue to bring its heart and camaraderie to Madison through 2021, according to the Madison Area Sports Commission.
Athlete Edme Loe a Foe traveled to Madison from the Netherlands in support of her CrossFit gym to watch her team compete in the games.
"I love the sport," said Loe a Foe. "I always do fitness and I like to compete and come out of (my) comfort zone."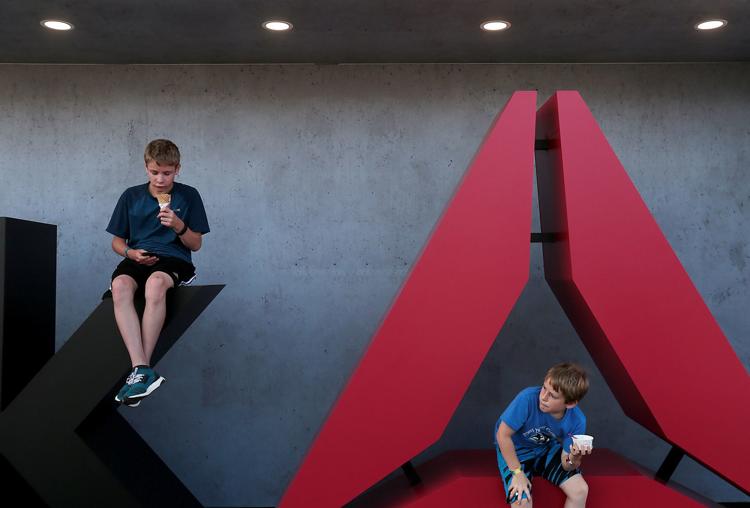 Loe a Foe competed in the Master's division of this year's CrossFit Open in February. She didn't qualify to move forward in the competition but Loe a Foe is still ranked third in the Netherlands and ninth in Central Europe.
The 50-year-old athlete intends to keep pursuing her dream of reaching the CrossFit Games in the near future. This year, she's enjoying attending the games for the first time but has hopes of returning to Madison.
"It's amazing to be with so many fit people who have the same love for the sport," she said.