A Cross Plains priest known for his vocal advocacy of conservative Catholic teachings and suspicion of the U.S. government, including when it comes to its guidance on the COVID-19 pandemic, says he's been counseled by top Madison Diocese officials to avoid publicly veering into politics.
Father Richard (Rick) Heilman of St. Mary of Pine Bluff Catholic Church has been a regular on the Catholic podcast "U.S. Grace Force," where the host and his guests often criticize or spread misinformation about government attempts to control the pandemic. He's also known as a vocal opponent of abortion rights and considers himself a friend and spiritual ally of former La Crosse priest James Altman, who was removed from his position last month by the La Crosse Diocese for, among other things, saying Democrats were going to hell.
Heilman said Madison Diocese Bishop Donald Hying cautioned him about six months ago to not "trail off into politics." He said the advice came after he criticized a series of executive orders by President Joe Biden that included loosening restrictions on abortion. He also said he received an email from Diocese Vicar General James Bartylla after he shared a news story online that provided what he called some "good news" about Hydroxychloroquine, a drug that's been touted, despite limited evidence, as effective against COVID-19.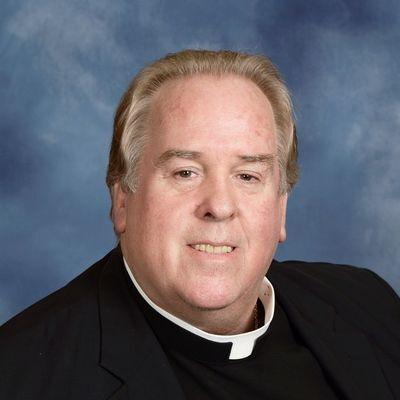 "My bishop and I get along great," Heilman said. But Heilman said he tries to be a "good teacher" of Catholic principles, and "I know for some people, they get upset by that," he said.
He declined to provide the email from Bartylla, but said the vicar general, the diocese's second-highest official, was less concerned about him sharing his opinions about COVID-19 than he was about Heilman engaging in "something that he felt doesn't pertain to what I do as a priest." Heilman said the two agreed to disagree.
The Diocese declined to comment on the matter.
"The bishop considers his conversations with his priests to be confidential and therefore wouldn't have public comment on them," diocese spokesperson Brent King said. Last month, he said "the social media activity of individual Catholics, including priests, do not represent the policies, positions or opinions of the Diocese of Madison."
Heilman said his parish has followed all Dane County public health and Madison Diocese COVID-19 guidelines during the pandemic, including keeping distance between parishioners and roping off some pews.
He said he's not a pandemic denier and agrees COVID-19 vaccines are effective, but declined to say if he's been vaccinated and said there are "qualified experts" outside of the federal government who have legitimate points of view about how best to respond to the pandemic.
"The government has given us plenty of reasons to question them," he said, and he doesn't take what it says as "gospel."
"I remain a student," he said.
Joe Draves, a trustee on St. Mary's parish council, said the parish of between 250 and 300 families "supports Father Rick as a pastor of our families, as a pastor of our souls" and that he's never had a pastor with a bigger heart.
He said he hasn't watched "U.S. Grace Force" and wouldn't comment on Heilman's positions on the pandemic and political matters other than to say part of the Christian message is to value religious liberty.
Heilman sends parishioners who have asked for them emails with links to "U.S. Grace Force" episodes he appears in.
---
Photos: Ordination of Madison priests
Bishop Robert Morlino ordained six new priests in the Madison Catholic Diocese at a June 26 Mass at St. Maria Goretti Parish in Madison. The ordination class was the largest in the diocese in 42 years.