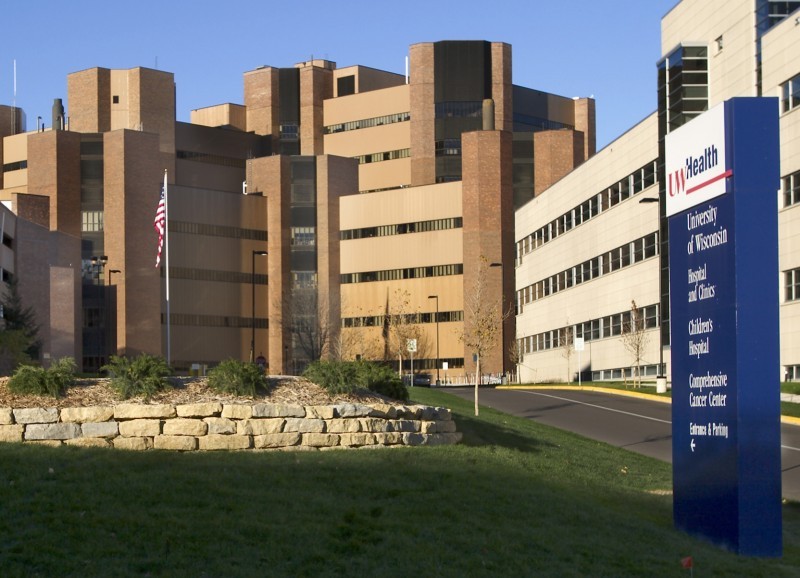 Instead of waking him from a nap, a UW Hospital resident told the wife and son of a southern Wisconsin man in 2010 that he had AIDS and left it to them to give him the news, according to a lawsuit filed against the hospital Friday.
The news left the man's wife and son "stunned and devastated," the lawsuit states, and made the man "distraught" as he was forced to tell his wife that he had been unfaithful to her and that his AIDS had likely resulted from same-sex extramarital affairs that he had never intended to reveal.
The lawsuit, filed by the man's estate and family, seeks unspecified compensatory and other damages. It alleges that hospital personnel improperly disclosed the man's private medical information to family members. Before the man died on Oct. 8, 2010, he was "embarrassed, humiliated, and deprived of a dignified death by the unauthorized disclosure of his HIV/AIDS status," the lawsuit states.
The lawsuit also states that during the man's hospitalization, medical personnel disregarded privacy safeguards that the family was told had been put in place to avoid any further disclosures. Those allegedly included instances in which hospital staff discussed his condition with callers on the telephone without asking for a special password that had been set, the lawsuit states.
The names of the man and his family were filed under seal in Dane County Circuit Court, and they are referred to only by initials in the lawsuit.
This is the second time in about eight months that UW Hospital has been sued because doctors allegedly revealed a patient's HIV status to family members without the patient's permission. The other case, filed in October by a Middleton man whose mother was allegedly told that he was HIV positive, is currently in court-ordered mediation, according to court records.
UW Hospital spokeswoman Toni Morrissey said the hospital has not yet received the lawsuit and generally does not comment on pending litigation.
According to the lawsuit:
The man was hospitalized on Sept. 4, 2010, for what was thought to be a stroke, and then lymphoma of the central nervous system. As part of an exhaustive workup of his condition, he was tested for HIV, the virus that causes AIDS.
Eventually he was diagnosed with progressive multifocal leukoencephalopathy, a usually fatal brain disease that occurs almost exclusively in patients with severe immune deficiency, among them AIDS patients.
On Sept. 8, 2010, a UW Hospital resident entered the man's room, found him sleeping and told his wife and son about his HIV test results rather than wake him.
Upset about the disclosure to his wife and son, the man was assured by hospital officials that strict confidentiality would be kept from that point forward.
However, five days later the man's wife learned that his medical condition had been discussed by a resident and medical students in the presence of one of the man's sisters.
From that disclosure, other members of his family, including his daughter and another son, also learned of his condition.
"Many of his siblings questioned him about his diagnosis, and prior to (the man's) death he knew and understood that his HIV/AIDS status and his same-sex extramarital affairs had been disclosed to all his siblings and his mother, and he suffered greatly as a result," the lawsuit states.
Be the first to know
Get local news delivered to your inbox!