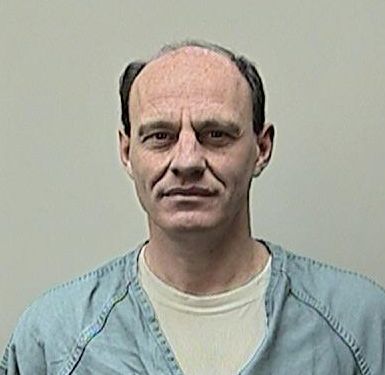 Depending upon who is believed, Philip Caminiti was a feared religious leader who persuaded his flock to beat their infants and toddlers with wooden dowels as the Bible instructs — or simply a leader whose views on discipline matched those already being followed by the congregation.
Caminiti, 54, of Black Earth, leader of the Aleitheia Bible Church, faces a weeklong trial on eight counts of conspiracy to commit child abuse for allegedly teaching church members how to discipline their young children by striking them with wood spoons or dowels on their bare bottoms.
"Phil told them the point was inflicting pain," Dane County Assistant District Attorney Greg Venker told a jury during his opening statement Monday.
Venker described how other members of the church, which has no physical building but meets in its members' homes in Black Earth and Mazomanie, told police that Caminiti persuaded them to hit their children, some as young as 2 months, on their bare bottoms to discipline them.
"He made the parents believe that their eternal souls were dependent on it," Venker said.
But Caminiti's lawyer, Yolanda Lehner, said there was no abuse, and there was no conspiracy by Caminiti or anyone else to commit abuse.
And any discipline that happened among the congregation's families, she said, happened because they are in many cases literally an extended family who are together because their religious views agree with one another.
"It's not surprising they have similar views on child rearing and corporal punishment," Lehner said. "Phil Caminiti didn't tell them what to believe."
But parents of the children said they saw their children's skin become red and bruised as a result of the punishment they inflicted. Many of those parents are also charged with child abuse and one of them, John Caminiti, who is Phil Caminiti's brother, was sentenced to a year in prison last year after pleading guilty to two counts of child abuse and one count of causing mental harm to a child.
But Lehner said the evidence will fall short.
"What you're going to hear is that there wasn't any child abuse. Period," she said.
There are no pictures of alleged injuries suffered by the children, she said, and the marks that their parents will describe are small in size, not large, deep purple bruises.
The trial, before Circuit Judge Maryann Sumi, is scheduled to last until March 20.