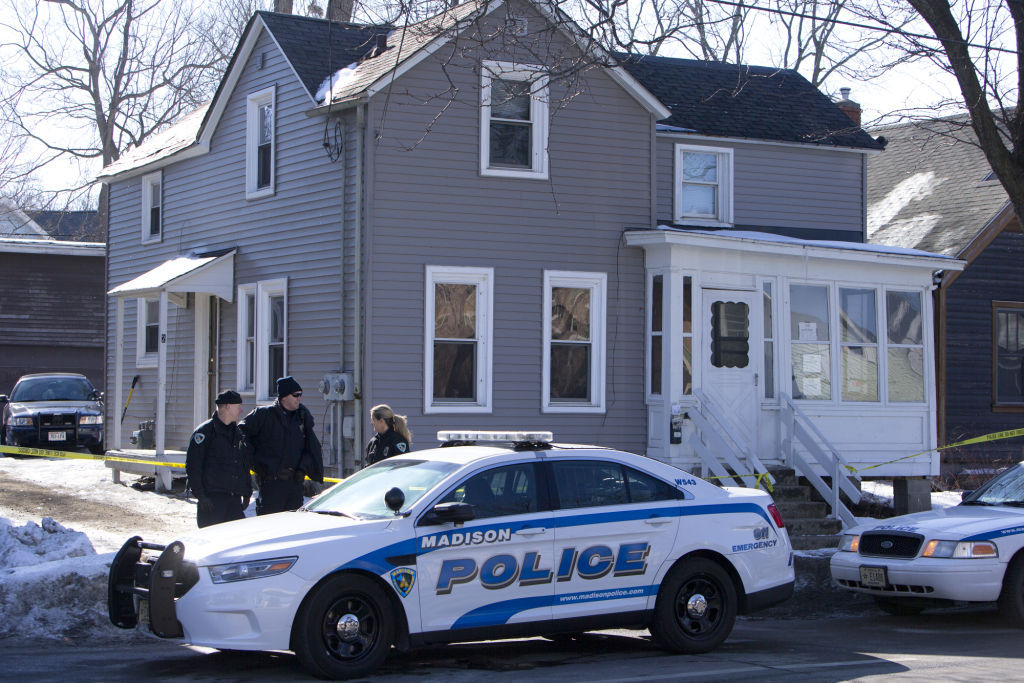 Madison Police Officer Matthew Kenny said Tony Robinson "battered" him in a Williamson Street apartment before he fatally shot Robinson, according to a search warrant return unsealed Tuesday, shortly before Dane County District Attorney was to announce whether Kenny will be charged in the shooting.
The documents detail testimony from Madison Police Sgt. Jamar Gary, who heard several gunshots on the evening of March 6 just as he arrived at the apartment house at 1125 Williamson St. 
According to the documents:
Gary told investigators he saw Kenny standing with a firearm pointed at Robinson, who lay on the floor at the bottom of a staircase just inside an exterior doorway. Kenny told Gary he believed someone was still in the upstairs apartment to which police had been called. Gary drew his service weapon and entered the apartment. He found a samurai-type sword on the floor of one of the bedrooms but no people in the apartment.
You have free articles remaining.
When he returned to the bottom of the stairway, Kenny was performing cardiocerebral resuscitation on Robinson, which Kenny continued until EMS arrived a short time later, Gary said.
The documents also detail statements to investigators from Anthony Limon, a friend of Robinson who lived in the Williamson Street apartment with his brother, Javier Limon.
Anthony Limon told investigators that he and Robinson had smoked marijuana together at the apartment earlier that afternoon and that Robinson told Limon he was looking to purchase some "'shrooms." Limon said that during the afternoon or early evening, he received a Snapchat image from Robinson showing what Limon believed were psychedelic mushrooms in the palm of Robinson's hand.
Limon also told investigators that during the early evening he received text messages from several friends that Robinson "was going crazy" and punching holes in the walls of the apartment. Other text messages found on Limon's cellphone from the minutes after 6:30 p.m. refer to someone named Tony "tweaking out and using 'shrooms."
Police were dispatched to Williamson Street house at 6:33 p.m.
The documents list several items taken from the apartment, including seven spent bullet casings, three fired bullets, a bag containing nine "gem packs" of marijuana, two glass smoking devices, a sword and black sheath, a 20-gauge shotgun and seven slugs and two knives.