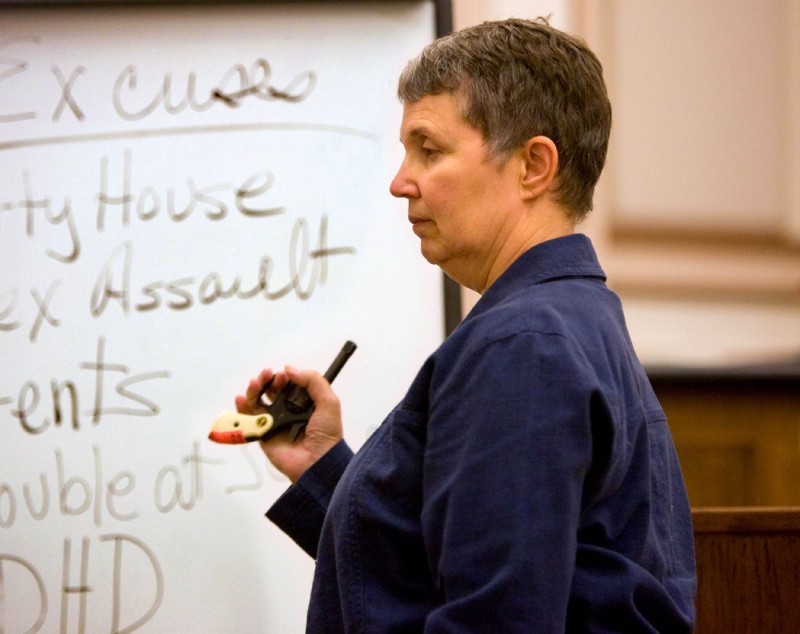 Sauk County District Attorney Patricia Barrett has been appointed the special prosecutor who will decide whether to pursue any criminal charges involving an alleged fracas involving state Supreme Court Justices David Prosser and Ann Walsh Bradley.
William Foust, chief judge of the state court system's Fifth District, made the announcement Monday morning.
Barrett, a Republican who has been the DA in Sauk County since 1994, said Foust approached her and asked if she would be interested. She said the decision did not take long to make.
"This was a request to perform what I'm elected to do," Barrett said. "That's what we do."
Barrett did not know how long it will take to decide whether to prosecute anyone in the case. She said she has not yet seen any of the reports created by the Dane County Sheriff's Office, which investigated the June 13 incident at the request of Capitol Police, and has no idea how much material she will have to review.
Barrett was appointed to handle the case after Dane County District Attorney Ismael Ozanne withdrew from the case to avoid the appearance of a conflict of interest. Ozanne had prosecuted an alleged open meetings violation by a legislative conference committee that was the subject of Supreme Court deliberations at the time of the alleged altercation.
The committee was voting on changes to a bill, later signed into law by Gov. Scott Walker, that sharply curtails most collective bargaining rights of most public workers.
Bradley said Prosser put his hands around her neck after she told him to leave her office. Prosser denies the allegation. His lawyer, Stephen Meyer, declined comment Monday.
Said Prosser spokesman Brian Nemoir: "Hopefully (Barrett) conducts her investigation in as expedited a manner as possible, because this has gone on long enough."
The state Judicial Commission is also investigating the incident.
Ozanne is a Democrat. Prosser is a former Republican state legislator. Foust is a former Dane County DA who held the post as a Democrat. Bradley has never held a partisan political office but is considered a member of the court's liberal wing.
The Sheriff's Office has refused to release its reports until the special prosecutor decides whether charges will be filed.
Barrett ran for Sauk County judge in 2000 but was defeated by current Circuit Judge Guy Reynolds. She was elected DA in 1994 after defeating incumbent Bartley Mauch in the GOP primary.
Barrett's recent high-profile prosecutions include the 2007 murder trial of Eric Hainstock, who was 15 when he shot and killed Weston High School principal John Klang; and David Yates, who was convicted last year of two counts of first-degree intentional homicide for the 2008 deaths of his 5-week-old twins.
More controversially, Barrett's office prosecuted a Lake Delton thrill ride worker who caused a teenager to fall 100 feet to the ground last summer. He was fined after pleading no contest to second-degree reckless injury.
At least one defense lawyer who has faced Barrett on several occasions said Barrett is generally "fair and honest."
"I think she is truly interested in seeing that justice is done and has a genuine concern for victims," Madison lawyer Stephen Eisenberg said. "I think she wants to do the right thing and has the experience and is adept at what she does."