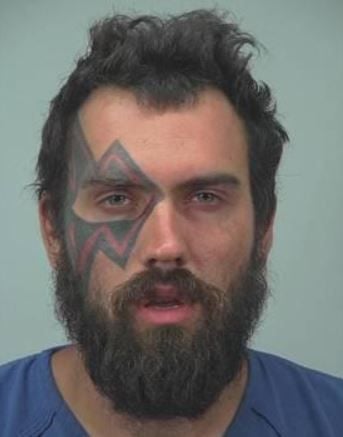 A 27-year-old man charged with sexually assaulting a woman on a Madison bike path July 13 was arrested after photos from public cameras taken around the time of the alleged incident showed him walking on the path fully clothed and then leaving it wearing only a pair of shorts, Madison police reported.
Donovan L. Stone, 27, has been charged with second-degree sexual assault and carrying a concealed weapon after Madison police said he attacked a woman walking on the Southwest Commuter Path near the intersection with Charter Street on the Near West Side around 10:15 p.m.
Stone, who has no permanent address, was supposed to make his initial appearance in a Dane County courtroom Friday but refused to participate. He is in the Dane County Jail and his initial appearance was re-scheduled for Monday.
According to a criminal complaint:
The woman who was attacked by Stone was walking home on the bike path when she passed Stone and noticed he had turned around.
He then placed her into a "bear hug" and tackled her to the ground near a metal fence by an area of construction.
The woman said she screamed as Stone tried to sexually assault her, thrashing and trying to hit Stone with her right elbow before he quickly got up and ran away pulling up his pants.
A witness told police he chased a man from the scene but lost sight of him.
A UW-Madison police officer later made contact with a man near the bike path who was "shoeless, shirtless and not wearing underwear."
Meantime, Madison detectives looking at photos from security cameras in the area saw a man who matched the description of the suspect provided by the witness.
The photos showed the man wearing shorts, a tank top and shoes as he walked east on the bike path at 10:05 p.m. and shoeless, shirtless and wearing only shorts as he crossed Regent Street at 10:25 p.m.
A Madison police officer who knew Stone from previous contacts later saw him walking on State Street wearing only shorts that were sagging as he walked. The police officer learned after talking to Stone that he was carrying a hammer, which he called "my protection."
Stone made several odd comments and ended many of his sentences with "nci" before and after he was taken in for questioning, the complaint said. Stone also identified his sandals that were recovered from the scene. He said he lost them trying to jog with a girl.