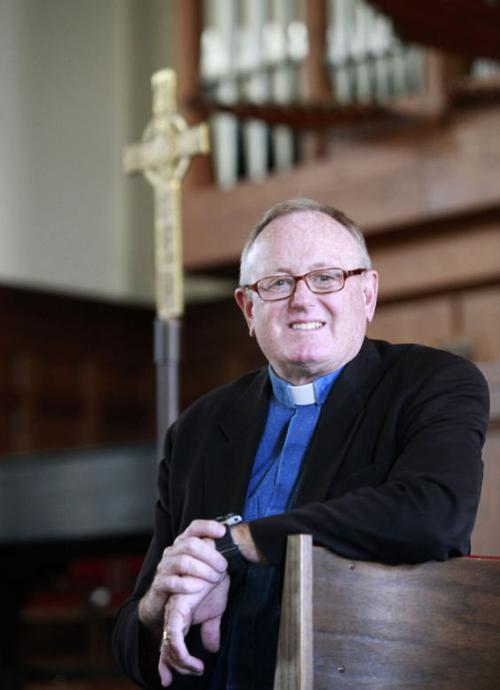 Under Gov. Scott Walker, the Wisconsin Parole Commission has severely curtailed parole for more than 2,800 inmates who committed crimes before the "truth-in-sentencing" law took effect in 2000, new figures show.
Many of those inmates were given lengthy sentences under the "old law" with the proviso that they could be released after serving as little as one-fourth to no more than two-thirds of their sentences.
Inmates were supposed to be evaluated yearly by the Parole Commission for eligibility for release based on their conduct behind bars, completion of educational programming or treatment, and whether they had "served sufficient time so that release would not depreciate the seriousness of the offense."
If released, parolees must check in regularly with agents and can be returned to prison to serve their full term if they violate terms of their parole.
New numbers show only a small percentage of inmates are paroled each month, a proportion that dropped sharply soon after Walker, a Republican, took office in January 2011.
Under Walker, 6 percent of parole requests were granted in 2013 and 5.3 percent in 2012. That compares to 14.5 percent in 2009 and 13 percent in 2010, the final year of the administration of Democrat Gov. Jim Doyle.
The figures were obtained by the State Journal under the state's open records law.
The "truth in sentencing" law was authored by Walker when he was in the state Assembly.
Under the law, a judge hands down a specific sentence that includes some incarceration and some time on supervision. There is no parole for people committing crimes after Jan. 1, 2000.
But thousands of state prisoners remain in the system under "old law" sentences, including 2,887 currently eligible for parole.
No 'policy decision'
Advocates for parole-eligible prisoners suspect that the state has quietly enacted a policy to stop paroling offenders. A Walker spokesman denied that the governor, who appoints members of the Parole Commission, had directed it to curtail releases.
"No, this is not a policy decision and is not handled by the governor's office," spokesman Tom Evenson said. "I will refer you to the Department of Corrections on this."
The Parole Commission, through a DOC spokeswoman, did not respond to requests for an interview with a representative of the commission.
But the department, which handles administrative tasks for the commission, said 95 percent of those eligible for parole committed violent offenses, including 921 imprisoned for murder or non-negligent manslaughter and 1,044 for forcible rape.
Former Parole Commission chairman Alfonso Graham said while he's "shocked" by how low the numbers have become, it's possible that many candidates for parole that remain on "old law" convictions have failed to make progress while incarcerated or committed particularly egregious crimes that deserve lengthy sentences.
Graham was parole chairman for five years until March 2011, two months after Walker took office. He did not seek reappointment.
There are many political implications to parole — most of them negative. Officials face public wrath and political costs if they release a murderer or rapist who then goes on to commit another horrific crime.
Graham said he never had a request from Doyle nor Walker to approve or deny any particular parole. Any pressure he felt, Graham said, was to do what was fair not only to offenders but to judges, law enforcement and crime victims and their families.
"If there was pressure," said Graham, a former Milwaukee police officer, "I put it on myself."
During his tenure, Graham was criticized for releasing too few prisoners when an average of 12 percent of those eligible were granted parole. Under Walker, the percentage sunk into the single digits.
You have free articles remaining.
'Essentially ended'
In Wisconsin, paroles are granted by the commission, which is appointed by the governor. It currently has a $1.1 million-a-year budget and 13 employees, including six commissioners who consider parole applications. Two commissioner positions remain vacant. Walker appointed the current chairwoman, Kathleen Nagle, a longtime former DOC official, in June 2011.
Advocates for parole-eligible inmates working with the faith-based group Wisdom have met with officials from both Walker's office and with Nagle to press their case. So far, they said, there's been no commitment to change course.
"What has happened is that the Parole Commission has essentially ended parole — which was not the intention of the sentencing judges," said the Rev. Jerry Hancock, minister at the First Congregational United Church of Christ in Madison and a former prosecutor who runs the Prison Ministry Project.
Inmates have complained that the Parole Commission orders them to get programming, but the prison where they're serving time declines to make it available in time to qualify for parole. In some cases, inmates are offered no direction on how to gain parole aside from serving more time in prison, advocates said.
According to a recording of a meeting between advocates, Nagle and parole commissioner Steve Landreman on Feb. 19, Nagle said parole and corrections officials act independently and neither is required to coordinate with the other to offer programming to parole-eligible inmates.
"Hopefully, we can work together, but let's be real — we don't agree on every single case," Landreman said on the tape, recorded by one of the people in attendance and provided to the State Journal.
The Rev. Joseph Ellwanger of the Milwaukee-based Wisdom said the meetings have produced little change.
"They confirmed that the system in place almost completely precludes parole," Ellwanger wrote in a letter last week to Walker corrections adviser Waylon Hurlburt. "It is clearly within the discretion of the Parole Commission and the Department of Corrections to release these men and women. There seems to have been a decision made not to do so."
His group points out that the state pays on average more than $30,000 a year to keep an inmate behind bars. Some parole-eligible inmates already are in minimum security prisons or routinely leave the prison on work release.
Retired Dane County Circuit Judge Daniel Moeser said he's troubled by the sharp dropoff in paroles, which he said are part of the "checks and balances" in the criminal justice system.
Moeser said as a judge, he had the impossible task of guessing whether an offender would be ready for release years later. He said the possibility of parole gives offenders incentive to improve their behavior in prison and take advantage of programming that could boost their chances of success on the outside.
Halting parole, Moeser said, would be "a politically motivated position, frankly, which does not recognize the fact that some people grow and mature."
Hard calls to make
Among those seeking parole is Joseph Hecht III, perpetrator of one of Madison's most notorious crimes. On Oct. 14, 1983, Hecht shot and killed Carolyn Hudson, 37, the wife of a Madison police officer in her home while her 14-year-old daughter was in the house. He had been promised $9,300 from Hudson's ex-husband.
Hecht got life plus 15 years for that crime. Then in 1985, Hecht escaped while being treated at University Hospital, briefly taking a man hostage and stealing his car with the man's infant son in the back seat. No one was physically hurt, but Hecht, who was armed, got another 41 years added to his sentence.
Since then, Hecht, 53, has become a changed man, said his fiancee, Jennie Reno of Menomonee Falls. Reno met Hecht, a fellow native of Butler, in 1989 while doing prison ministry work. They were friends until 2010 when they became engaged, said Reno, a Hospice nurse.
A timeline written by Hecht declares that he "received Christ Savior and Lord" in 1988 — which Reno said has transformed him.
Since then, Hecht wrote, he has participated extensively in therapy and counseling for child abuse, violent offenders and addictive personalities; studied graphic arts through Madison Area Technical College and worked in the metal furniture shop. He also participated in Bible studies and Campus Crusade for Christ, counseled juveniles at risk for offending, and participated in a restorative justice program and numerous other activities.
"I am NOT a victim," Hecht wrote in a letter to the Parole Commission. "I am an offender who knows he has brought devastation to many lives, and I have tried to use actions to demonstrate my sorrow and commitment to make positive contributions with the remainder of my life. It is from this place that I beg you to consider me for parole."
Reno conceded that granting Hecht parole could be a "hard call" for the commission, which turned down his seven previous requests. But she noted Hecht spent a quarter-century turning his life around and now has a wide support network outside the prison. And every day, she said, he thinks of Carolyn Hudson, the "innocent life" that he took away.
"This is not the same man who went into prison," Reno said. "When is enough enough?"