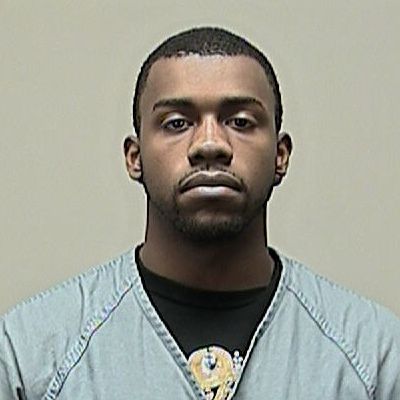 One of three men who pleaded guilty last year to attacking UW running back Montee Ball was charged with a new felony Wednesday after his arrest early Monday for allegedly driving drunk.
Robert Wilks, 22, was charged with felony bail jumping for allegedly violating a condition of his signature bond that he not drink alcohol.
Wilks pleaded guilty in December to substantial battery for beating Ball on Aug. 1 while Ball walked with friends on University Avenue. Under a plea agreement, he was placed into a first offenders program, but remains on bail while the agreement is in place.
Wilks was released from jail on a signature bond after appearing in court on Wednesday.
According to a criminal complaint:
UW-Madison police officer Juan Avila saw a car speeding on Regent Street about 12:48 a.m. Monday and stopped it. He noticed a smell of alcohol from the driver, identified as Wilks. After Wilks' arrest a breath test found his blood alcohol concentration to be 0.17 percent, more than twice the limit for drivers in Wisconsin.
Wilks admitted that he had been drinking and said he had two cups of Crown Royal whiskey.
It was not immediately clear what effect the new charge would have on Wilks' first offender status. If the first offender agreement is revoked, Wilks would be sentenced for the substantial battery, which carries a penalty of up to 3-1/2 years of combined prison and extended supervision.
In addition to the bail jumping charge, Wilks was cited for first-offense drunken driving and speeding.