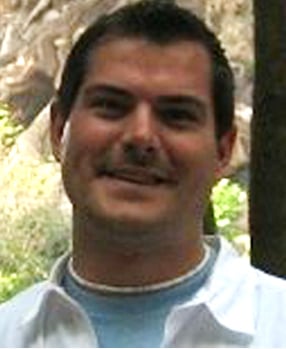 Before she was murdered last week, Jennifer Boyce had confided to a co-worker that her husband was unstable and controlling, according to a search warrant filed in Dane County Circuit Court.
Boyce, 31, was found dead in her Milwaukee Street apartment on Jan. 24, the victim of apparent knife wounds. Her estranged husband, Bernard Grosso, 34, was found dead later that day from a self-inflicted gunshot wound in his home on Atwood Avenue.
Madison police on Tuesday were still investigating to confirm that their murder-suicide hypothesis is correct, spokesman Joel DeSpain said.
The couple had been going through a divorce that was to have been finalized Jan. 25.
The search warrants sought court permission to search Grosso's home and one of his cars for evidence related to the murder investigation.
Boyce was an epidemiologist for the state Division of Public Health. The co-worker told police that Grosso was "unstable" and said Boyce talked daily about Grosso's "irrational" behavior, particularly during their divorce. The couple jointly filed for divorce in March.
According to an affidavit filed with the search warrants:
Early in the divorce, the co-worker told Madison Police Detective Julie Rortvedt, Boyce would receive hundreds of text messages and emails per day from Grosso while at work. She said Grosso called Boyce an "idiot" and was "nasty" to her. She said Grosso referred to himself as "really dark" — that anger was built up inside him.
Even as she trained to participate in the 2011 Ironman Wisconsin triathlon, the co-worker said Boyce told her, Grosso would tell Boyce that she was "useless" and "worthless" and would demean her while she trained.
Boyce's divorce lawyer, Keith Wessel, told police that Boyce had sent him "multiple" email messages between Grosso and Boyce, and his opinion from reading them was that Grosso was a "control freak." Wessel told police he believed that Grosso's controlling behavior made Boyce want to end their marriage.
A neighbor of Boyce, who shares a wall with her apartment, told police about being awakened by a loud noise after midnight early Jan. 23. The neighbor then heard 15 to 20 "thump-like" noises and sounds that resembled crying. The crying ended abruptly, the neighbor told police, and there was silence.
DeSpain said that despite the noises, nobody checked on Boyce until about 10:30 a.m. Jan. 24, nearly 35 hours after the neighbor heard the sounds. In the search warrant affidavit, Madison police Detective Tom Helgren described Boyce's body as having injuries "that made it obvious that she had been murdered." The medical examiner said Boyce died from injuries from an edged weapon.
There was blood in her bedroom, the affidavit states, and it appeared that a struggle had taken place there.
At about 6:30 a.m. Jan. 23, hours after police believe Boyce died, Grosso went to work at Virent, a Madison-based company that creates fuel from renewable resources, where he was an analytical chemist. But he left abruptly mid-morning, leaving behind his computer and computer bag, which co-workers told police was unusual.
On Jan. 24, Grosso failed to show up to work for an important presentation that he had been preparing for a long time. He didn't tell any co-workers that he wasn't coming and didn't answer repeated phone calls or text messages from his co-workers.
Police contacted Grosso's cellphone provider, which determined that his phone was located at his home at 3802 Atwood Ave. Police found him there the night of Jan. 24 with a shotgun near his body.
The last outgoing call made on Grosso's phone was at 8:37 a.m. Jan. 23, the affidavit states.
DeSpain said police do not yet know when Grosso died. He said they have not found what they believe to be the weapon used to kill Boyce.