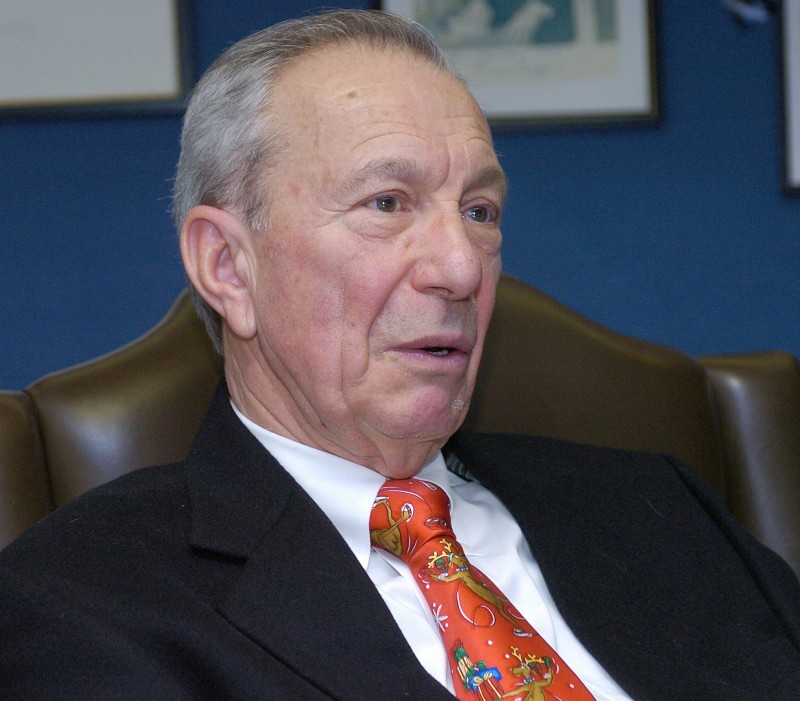 Former U.S. District Judge John Shabaz, who established a reputation as a demanding and fast-paced jurist in more than a quarter of a century on the bench, died Friday. He was 81.
"The entire court family is saddened by the news of Judge Shabaz's passing," Chief Judge William M. Conley said in a statement. "He left an indelible mark on this court by his unwavering commitment to securing 'the just, speedy and inexpensive determination of every action and proceeding' that came before him."
Appointed by President Ronald Reagan in 1981, Shabaz was known for his dedication and speed — qualities that earned the Western District of Wisconsin the nickname "the rocket docket." He assumed senior judge status in 2009.
"He was a really important person to the court," said Peter Oppeneer, the Western District's clerk of court, recalling Shabaz's work to make the court more efficient.
Trials in the judge's courtroom could go 10 hours a day, with few breaks. Shabaz told the Associated Press in 2007 that his goal was to "eliminate the backlog that we had when I got here and make sure we never have a backlog again."
Chris Van Wagner, a Madison criminal defense attorney and former federal and state prosecutor, remembered Shabaz Friday as "truly a force."
"As a judge he expected and demanded punctuality and preparation," Van Wagner said. "This wasn't some obsession with speed. He understood that for people in the system, having your case drag on and on and on has a cost that's financial but it also has a greater cost that's emotional."
From 1964 until 1981, Shabaz served as a Republican state representative in the state Assembly, where he earned a reputation as a fiery debater. He served as minority leader from 1973 to 1979 and assistant majority leader in 1969.
Supreme Court Chief Justice Shirley Abrahamson said in a statement Friday that as minority leader Shabaz impressed her "as a skilled legislator who ably represented his Waukesha-area district for nearly two decades before his appointment to the U.S. District Court."
Shabaz told the Wisconsin State Journal in 1998 his political conservatism dated from age 14, when he was shocked to see the Social Security deduction on the paycheck for his first summer job. The son of a lawyer and a homemaker, he put himself through UW-Madison and worked as a hired hand on his parents' farm while studying law at Marquette University.
Shabaz is survived by his wife, Patty, and four children.
---
To plant a tree in memory of Former U.S. District Judge 81 as a living tribute, please visit Tribute Store.