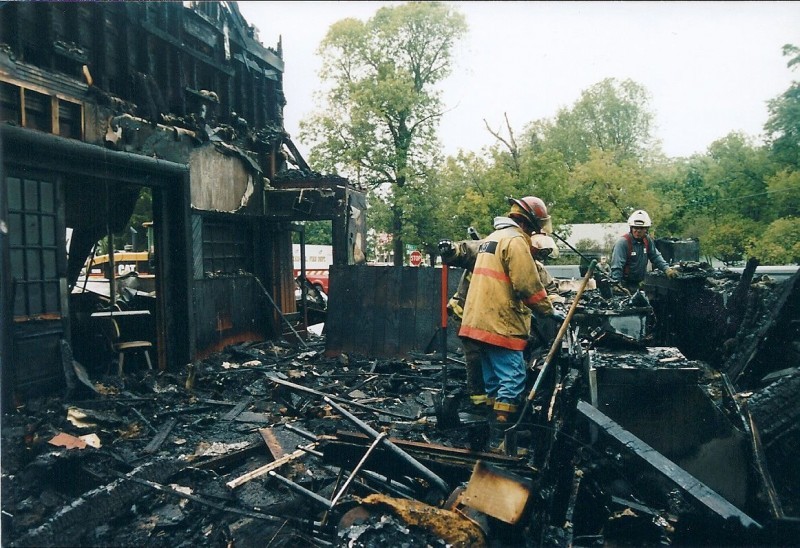 MONTELLO — The fire that consumed a rural Marquette County bar was an accident that began in the electrical box — not an arson — an expert testifying on behalf of JJ's Pub owner Joseph Awe testified Monday.
Awe, 42, is serving a three-year prison term for arson in the Sept. 11, 2006, fire that consumed his bar in Harrisville. Former District Attorney Richard Dufour charged that Awe arranged to burn down the tavern to collect the insurance money. No co-defendant ever was charged or mentioned.
Awe is seeking a new trial, citing new evidence and poor performance by his previous attorney.
At Monday's evidentiary hearing, John Lentini of Big Pine Key, Fla., a nationally known expert in fire investigation, disputed the arson finding on several grounds. Awe's accountant also testified, saying both the bar and Awe were in sound financial shape.
Lentini told Marquette County Circuit Judge Richard Wright that after reviewing the evidence, he has concluded that Deputy State Fire Marshal James Siehelr identified the wrong origin for the fire. Then, finding no accidental source of ignition in that location, Siehelr decided the fire must have been arson.
"There was no evidence that this fire was intentionally set," Lentini said. "If you get that (origin) wrong, you're going to call a fire an arson when it's not. The electrical panel was eliminated because it wasn't in the state's area of origin. It's circular logic."
Lentini said such process of elimination, known as "negative corpus," is expressly prohibited in the current manual used by fire investigators. That prohibition was not in the edition fire investigators used during the of the JJ's Pub fire, said Lentini, who helped write the guidebook.
Because the defense had the burden of proving Awe deserves a new trial, Marquette County District Attorney Chad Hendee limited his questions to challenging the testimony of Lentini.
Hendee presented evidence that some fire investigators oppose the prohibition on using negative corpus. Hendee also questioned whether Lentini was biased in favor of ruling fires as accidents. Lentini responded that he uses a scientific approach in which all fires are presumed to be accidents "and I set about to disprove that."
Lentini also labeled as "off the wall" testimony by the expert hired by Awe's insurance company, who said the electrical box was not badly damaged and not the cause of the fire.
"I have examined close to 2,000 electrical panels," Lentini said. "There is all kinds of electrical mayhem that occurred in that panel."
Be the first to know
Get local news delivered to your inbox!