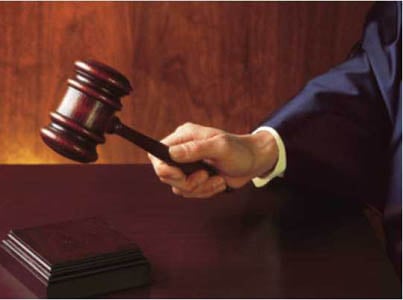 Grant County authorities have accused a 6-year-old boy of first-degree sexual assault of a child for allegedly playing "doctor" with a 5-year-old girl in September.
The case, which is plowing new legal ground in Wisconsin, calls into question when a child's act can be considered criminal — particularly when it involves behavior some experts say is normal for children that age — and who makes that determination.
Under state law, the boy is too young to be charged with a crime or in a juvenile delinquency petition, the equivalent of a criminal complaint for juveniles. Instead, prosecutors have included the allegations in a petition seeking protection or services for the boy. Such petitions are typically used by parents or authorities to identify children under 10 who need services to change inappropriate behavior.
If a judge finds the boy committed a delinquent act, the court can order that he and his family receive services such as counseling or other treatment.
A second petition accusing the boy of disorderly conduct alleges that last summer he repeatedly grabbed the breasts of two teenage baby sitters, took off his clothes and rubbed himself on their legs and tried to kiss them.
The boy's lawyer, Stephen Eisenberg of Madison, called the allegations "crazy" and said he has never heard of a 6-year-old being accused of first-degree sexual assault. The boy is now 7.
At a court hearing last week, Grant County District Attorney Lisa Riniker said the case "isn't about punishing (the boy); it's about making sure he gets the help he needs."
Riniker and county Social Services Director Fred Naatz declined to comment on the case outside of court, citing confidentiality rules.
Richland County Circuit Court Judge Edward Leineweber, who is handling the case, said during the hearing the case presents a thorny legal problem.
"You're going to have to prove a criminal act. If he was 2, would we be here?" he asked the prosecutor. "How are we going to figure out what side of the line (the boy) falls on?"
Eisenberg said the boy, who has a developmental disorder for which he is receiving treatment, likely is below the maturity level of a typical 6- or 7-year-old.
Dispute over what happened
Earlier this month, the judge granted a State Journal request for access to juvenile court records and proceedings in the case. State law prohibits identifying the children or families involved.
According to the petition for protection or services filed Nov. 12, the girl's mother found her daughter in the boy's yard "with her skirt and underpants around her ankles" and the boy sitting underneath her, penetrating her with his finger. The petition alleges the boy "did have sexual intercourse with a child under the age of 12."
State law defines sexual intercourse, in part, as "intrusion, however slight, of any part of a person's body."
The girl told her mother they were playing "butt doctor" and told authorities the boy only touched her on the outside of her body, court documents state. A third child, a 5-year-old boy, also was with them, but he did not touch her inappropriately, the girl said.
Judge Leineweber refused to dismiss the petitions, saying the relevant part of the sexual assault allegation is the mother's observations.
The boy needed only to have penetrated the girl and known she was under a certain age, he wrote, adding, "Even the most immature 6-year-old could appreciate these two concepts."
Last week, Leineweber found probable cause to proceed with the petitions and ordered a competency evaluation to determine if the boy can understand the allegations and assist in his defense.
But Leineweber also questioned how it could be determined that the 6-year-old was capable of committing a criminal act.
Riniker said she made that determination using her discretion as a prosecutor. She also said she has more information about the boy's actions than she included in the complaint.
"I'm not so sure that's how it should work," Leineweber replied.
Eisenberg told the judge small-town furor "just exploded this thing that never should have gotten off the ground," saying, "It's over the top and it really is absurd."
He said the boy had several enemas and other procedures for a medical problem before the incident with the girl. He also questioned whether the girl's mother could actually see if penetration occurred, as well as the accounts of the baby sitters.
Sexual exploration normal in young
Dr. Lucy Berliner, director of Harborview Center for Sexual Assault and Traumatic Stress in Seattle, Wash., said it is "completely outside" accepted medical practice to characterize a 6-year-old's actions as sexual assault.
Berliner, responding after the State Journal described the allegations, called the charge "very unusual" and equated it to charging a 6-year-old with physical assault for hitting another child.
"Sexual exploration, curiosity and play among children is common," Berliner said. "Even if there was an attempt to penetrate, it's still a 6-year-old doing it."
If a child has no history of other behavioral problems, just talking to him and making sure there are no other issues that need to be addressed would be an appropriate response, she said.
But Mike Walsh, Dane County deputy district attorney in charge of juvenile cases, said even very young children can engage in "extreme victimizing behaviors." The youngest child Walsh brought a petition against for sexual assault was an 8-year-old boy who repeatedly raped his 5-year-old sister.
In most cases, however, police deal with the families involved and the matters never reach court, he said. In some cases, if he believes the child needs treatment beyond what a family obtained on its own, he would pursue the matter in court.
In the Grant County case, Walsh said, the boy's alleged actions reflect sexualized behavior more advanced than his level of development.
Families tried alternate solutions
In a letter to the State Journal, the boy's parents said they have taken "all steps necessary to make sure our six year old has received all the services he needs."
They said they forwarded that information — along with written confirmation from the boy's school and day care providers that he has never engaged in inappropriate conduct at those facilities — to the district attorney's office and the Grant County Department of Social Services.
Yet both insisted on pursuing court action, they wrote. They said authorities even raised the prospect that the boy be evaluated as a potential sexual predator and suggested he not be allowed to have any unsupervised contact with children.
The girl's parents said they initially sought to settle the dispute without involving the authorities but were unsatisfied with the response by the boy's family.
"From the beginning, it was our hope and our goal to work this out between the families and to talk and figure out what was happening privately," the girl's father told the State Journal. "We were not given that opportunity by the (boy's) family."