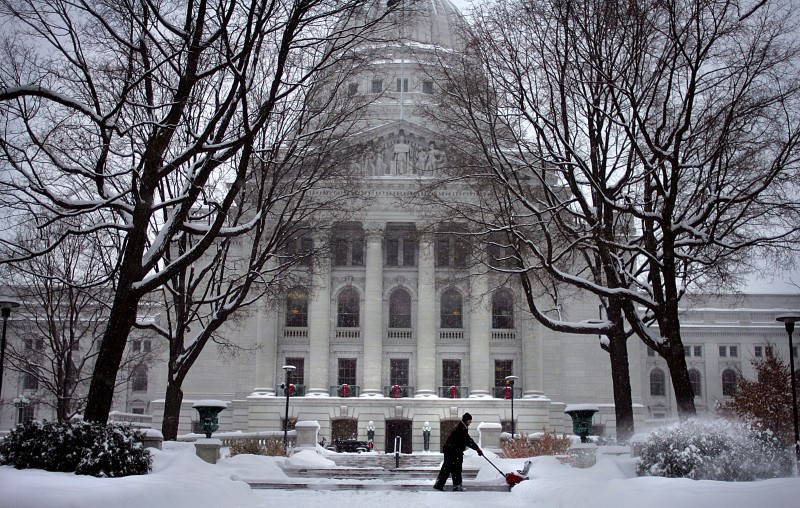 For the woman who was a victim of domestic abuse, it was a relief when a Columbia County prosecutor dismissed an unfounded domestic battery charge against her about five years ago.
But in the meantime, the woman said, she lost her job, then couldn't find another within her profession after background checks turned up the dismissed battery charge. And she believes men she dated would vanish after learning her full name and, presumably, checking her out on the Wisconsin Court System's popular Consolidated Court Automation Programs (CCAP) Web site.
"People make assumptions that if you're charged with something, then you must have done something," said the woman, who asked that her name not be used to protect her identity.
Cases like this one are the motivation for separate proposals now pending in the state Legislature and the state Supreme Court that would restrict access to online court records and make it easier for innocent people to expunge cases from those records.
Not everyone is convinced that the changes are necessary. Critics say that restricting access to court records would be harmful to the public's right to know what is going on in their courts.
"Both (measures) to some extent seek to do the same thing. They seek to deal with the perceived problem of people who misuse information by saying, 'You can't have the information,'" said Bill Lueders, president of the Wisconsin Freedom of Information Counsel.
The changes are being reviewed this month.
A bill by state Rep. Marlin Schneider, D-Wisconsin Rapids, which would limit access to CCAP, is scheduled for a vote Wednesday by the Assembly's Committed on State Affairs and Homeland Security.
And the State Bar of Wisconsin has proposed changes to a state Supreme Court rule that would make it easier for people to have court records expunged. The bar's petition is scheduled for a hearing before the Supreme Court on Feb. 24.
A separate data base
The CCAP bill would remove records of pending cases from the Web site, along with those of people found not guilty. Those records would be kept in a separate database available only to court officials, government agencies, law enforcement, lawyers, licensed debt collectors and accredited journalists.
At a hearing last week, Schneider called CCAP a "court-created monster" that has ruined the lives of innocent people.
"For many, an accusation is the same as a conviction," Schneider said at the hearing.
But Peter Fox, president of the Wisconsin Newspaper Association, which opposes the bill, said the public has long had an intense interest in police and court information and CCAP is instrumental in providing it.
While Fox said if there's discrimination in jobs and housing that occurs because of what is found on CCAP, there are other ways to deal with that issue.
"Killing the messenger by restricting CCAP is not the way to do it," Fox said. "More information is better than less information."
Expunction of court records
The State Bar's proposal is designed to streamline the process to expunge cases, said Madison attorney Erik Guenther, who co-wrote the proposal.
He said the change would create uniform rules that all judges in Wisconsin could follow in deciding whether to expunge cases, a power he said judges already have under long-standing law. Those found innocent or whose criminal charges were dismissed can ask to have the case expunged from court records.
Expunction of court records for innocent people is in principle a good idea, Lueders said . But he is concerned about a portion of the bar's petition that would require the destruction of paper court records from an expunged case.
"No matter who asks that it be done, it's a terrible idea," Lueders said.
Removing all traces of a case, for example, "closes the door on prosecutions that never should have been brought," he said. "Courts have too much power over people's lives for someone to be able to put a match to paper that shows what the courts were doing."
A lawyer for the woman whose battery charge was dismissed was able to convince a judge to expunge the charge from court records. But it took several years, she said.
The woman has since married and is working again in her profession.
"I'm doing my best to put all of this behind me," she said.
Be the first to know
Get local news delivered to your inbox!