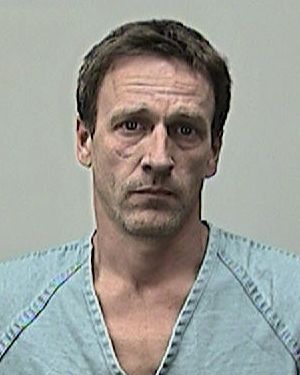 A rural Deerfield man was charged Wednesday with animal mistreatment after he allegedly tracked down and killed a neighbor's dog that he said had killed one of his chickens.
Shawn R. Bierd, 42, told Cottage Grove police that he tracked and killed "Catja," a female German wirehair pointer, shooting it twice with a 20-gauge shotgun, according to a criminal complaint filed in Dane County Circuit Court.
Bierd said the dog had attacked and killed a chicken on his property on North Jargo Road in the town of Cottage Grove, the complaint states.
According to the complaint, Kay Knipfer saw Bierd run across her property with a "long gun" on Sunday afternoon, and then go into the woods that are also on her property. She said she then heard two shots.
Knipfer's husband, John, yelled at Bierd to get off his property. Minutes later, Bierd drove up in his truck, saying he wanted to "make things right with the owner," but was told to leave.
When the Knipfers went into the woods, they found a dog that belonged to their neighbor, Paul Cunningham, lying dead on the ground.
According to the complaint, Cunningham told police he had let Catja outside to go to the bathroom and a short time later received a call from John Knipfer about his dog.
When police contacted Bierd, he admitted tracking and shooting the dog. "Absolutely I did," he said, the complaint states.
Bierd is also charged with disorderly conduct by use of a dangerous weapon. He could also face a charge of possessing a firearm as a felon, District Attorney Ismael Ozanne said, because of a 1996 felony conviction for fleeing police.
Felons are not allowed to use or possess firearms under state and federal laws.