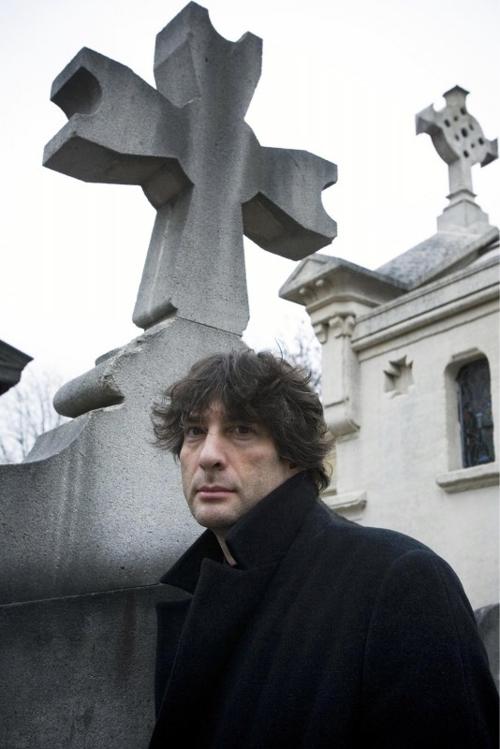 More than seven years after they crossed broadswords in federal court in Madison, internationally renowned fantasy writer Neil Gaiman and comic book magnate Todd McFarlane will return to court to further battle over profits derived from comic book characters they created together and apart.
In 2002, a federal jury found that Gaiman has a copyright interest in three comic book characters - Spawn (later called Medieval Spawn), Angela and Count Nicholas Cogliostro - that he co-created with McFarlane in 1992. A long-delayed accounting is to determine how much money McFarlane owes Gaiman.
But now Gaiman wants to know how much money was earned from three other McFarlane characters that Gaiman says are derivative of the three he co-created with McFarlane.
McFarlane asked for another trial on the issue, but on Tuesday U.S. District Judge Barbara Crabb instead ordered an evidentiary hearing to be held on June 14.
In a written opinion, Crabb wrote that Gaiman has a plausible claim with respect to the three newer characters: Dark Ages Spawn, Domina and Tiffany. She said each of the characters are visually similar to the others and have similar back stories.
Angela, Tiffany and Domina "are warrior angels with voluptuous physiques, long hair and mask-like eye makeup," Crabb wrote. "Their 'uniforms' consist of thong bikinis, garters, wide weapon belts, elbow-length gloves and poorly adjusted armor bras."
Gaiman's novels include "Anansi Boys" and "American Gods" and the Sandman series of comic books. His books "Coraline," "Stardust" and "MirrorMask," have been adapted into films. British by birth, he lives in Menomonie, which is why the case was filed in Madison.
In addition to "Spawn," McFarlane is known for his artwork on the Spider-Man comics series during the 1990s. An animated Spawn television series ran on HBO from 1997 to 1999.
Be the first to know
Get local news delivered to your inbox!