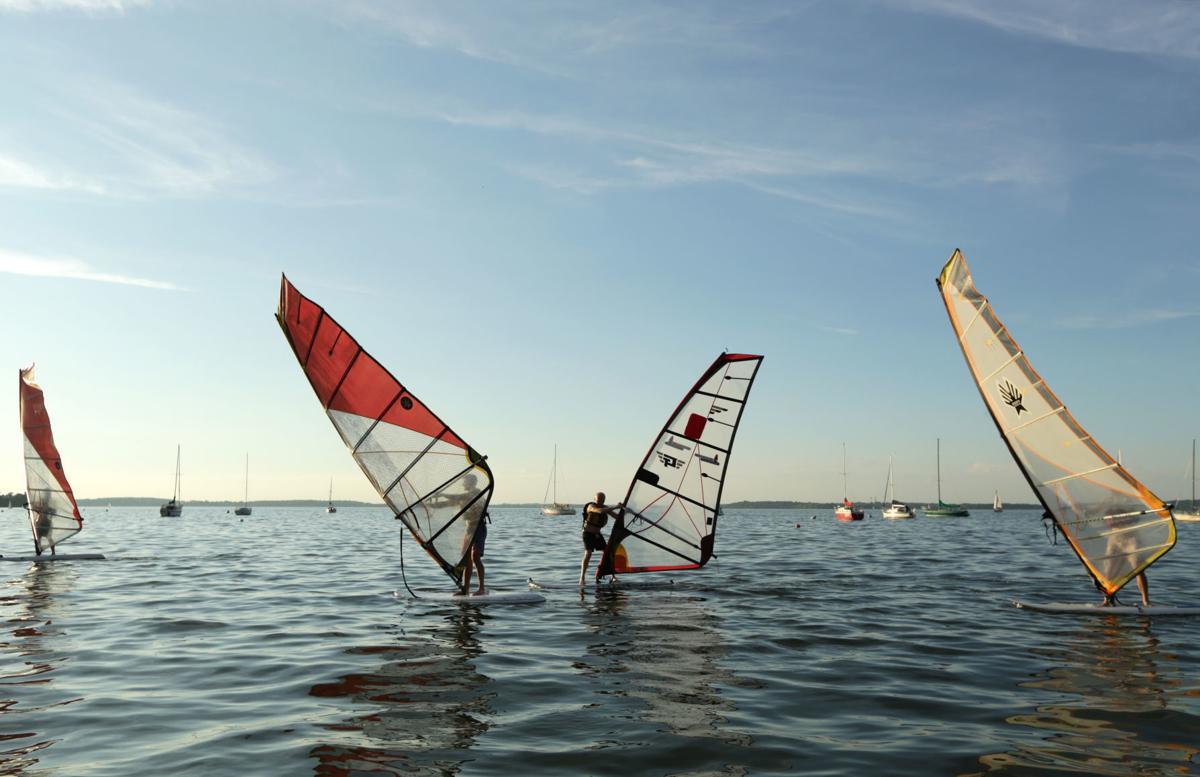 Family and friends gathered on the shore of Lake Mendota Thursday evening to remember windsurfer Yu Chen, who died exactly one year ago out on the water.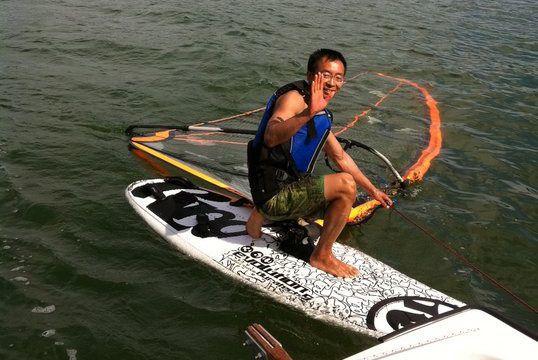 Chen died May 31, 2017, after a collision with a UW Lake Safety boat on Lake Mendota. He had been windsurfing, while the boat and crew were returning from a call near Governor's Island to the UW-Madison Lifesaving Station, 144 E. Gilman St.
Those who knew Chen gathered to share stories and remember the radiology researcher and Hoofer Sailing Club windsurfing instructor. Friends described Chen's kind nature and desire to help others — if you were happy, he was happy, longtime friend Hao Jiang said.
Chen's mother, Xiao Xu, traveled from China, Chen's home country, to attend the memorial. Friends, Hoofer members and co-workers greeted her and shared condolences as the sun set over Lake Mendota.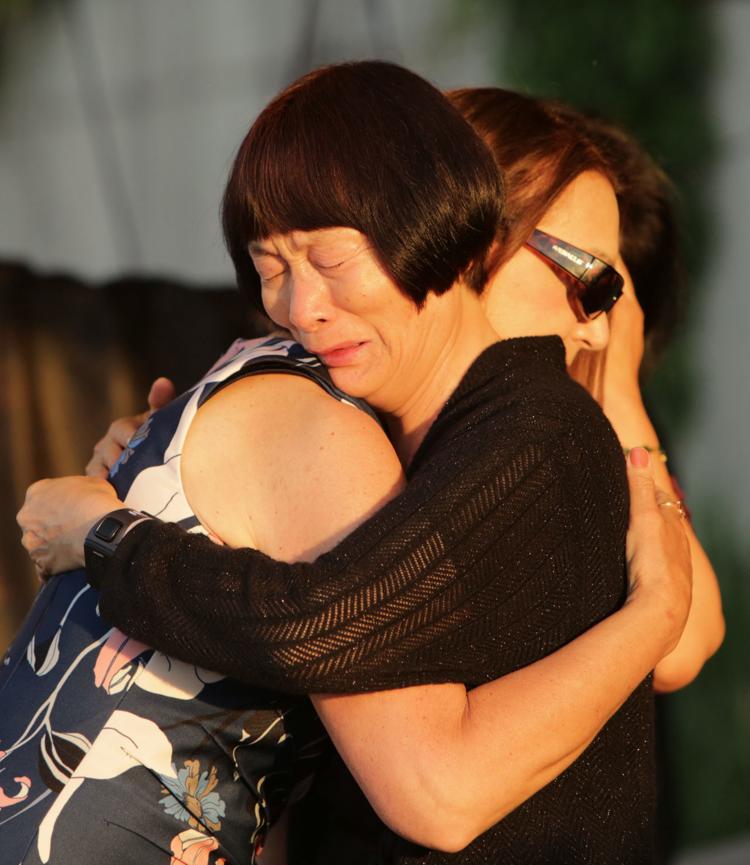 Viewing the lake has become somewhat bittersweet, Jiang said. When the weather was warm, it was expected that Chen would be out windsurfing.
"Every time you saw the lake, you thought of Yu," Jiang said. "You just don't think he would be gone."
Closure has been hard to find, Jiang said, in part because the official investigation into Chen's death hasn't been completed.
"Without the police report, we don't really know what happened on the lake," Jiang said.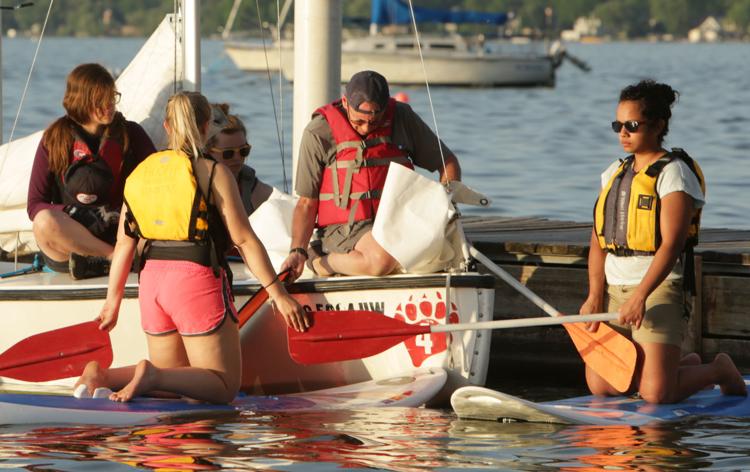 District Attorney Ismael Ozanne has not announced a decision on whether criminal charges will be filed in connection with Chen's death. Without a decision, it is still considered an open case, Dane County Sheriff's Office spokeswoman Elise Schaffer said.
Milwaukee attorney Jay Urban, who is representing Chen's estate and his mother in a pending civil case, maintains Chen was hit from behind — despite the clear weather conditions — and his body was chopped by the power boat's propellers. Urban said Chen's left arm, on which Chen had a GPS watch, remains at the bottom of Lake Mendota.
You have free articles remaining.
Schaffer told the State Journal in late September that the Sheriff's Office had completed its investigation.
The Medical Examiner's Office also completed its investigation last year, spokesman Barry Irmen said. A final report was sent to Ozanne's office the week of Nov. 12, he said.
Ozanne did not return calls from the State Journal for comment Wednesday and Thursday.
"We call the district attorney almost every week ... and we aren't really hearing much," Urban said.
In the time since Chen's death, the UW-Madison Police Department conducted an administrative review into the UW Lake Safety program. Following that review, the program has been brought under the control of the university Police Department and is now called UWPD Lake Rescue and Safety.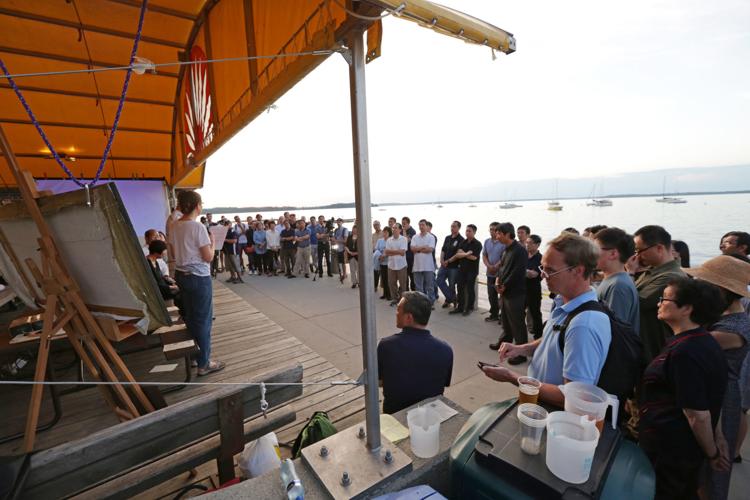 Police spokesman Marc Lovicott said Chen's death was the catalyst for the review, but the incident was not considered in the review because of the Sheriff's Office's open investigation. The shift of the program to the Police Department's control was not influenced by Chen's death, he said.
The university Police Department's review of the program will not be released until Ozanne decides if charges will be filed, Lovicott said.
"We've been waiting a very, very, very long time for that (decision)," Lovicott said.
Chamond Liu, a friend and former windsurfing coach for Chen, said he often thinks of Chen and the circumstances of his death.
"It's baffling that after a year, there is still no public disclosure of what happened," Liu said.
Urban said he has filed a notice of claim with the state attorney general, which he said is a requirement when a case would involve the University of Wisconsin.
He said he can't reasonably pursue a civil suit at this time because evidence is still under wraps and with a decision on charges pending, it would be likely that anyone involved would remain silent in a deposition.
"I need the district attorney to make a decision one way or another," Urban said.