MIDDLETON — The man authorities say shot and injured four people at his Middleton workplace Wednesday has been identified as Anthony Y. Tong, 43, of Madison.
Authorities have yet to identify a possible motive, but Middleton Police Chief Charles Foulke said Thursday that a search warrant was executed at Tong's Far West Side home. Police say he went into his workplace, WTS Paradigm, on Wednesday morning and began shooting co-workers before being killed by law enforcement.
"Items beneficial to the investigation were collected in that search warrant," Foulke said at a news conference Thursday.
Tong, who walked into the office building at 1850 Deming Way with a gun and several extra magazines, started shooting employees around 10:30 a.m. Wednesday, sending workers fleeing or into hiding. Foulke said Tong, who has no relatives in the area and lived alone, had been working just prior to the shooting.
He said Tong had been with WTS Paradigm, which makes software for the building products industry, since April 2017. Foulke said he was unaware if Tong was notified that he was being fired or laid off. Efforts by the Wisconsin State Journal to contact company officials Wednesday and Thursday were unsuccessful.
A shootout with two Middleton police officers and two Dane County Sheriff's deputies, all of whom fired at Tong, left him fatally wounded. None of the officers or deputies was injured.
The state Division of Criminal Investigation plans to interview the four law enforcement officers on Friday, Foulke said.
"Their training kicked in," said Dane County Sheriff Dave Mahoney. "They assembled an entry team and within minutes ended this situation. It was because of the training. It was because of the scenarios we practice. We saved lives, there's no doubt."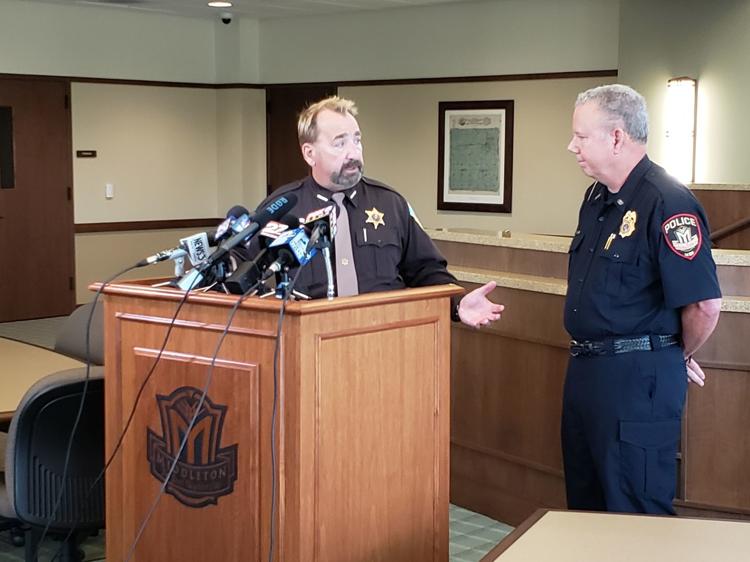 Authorities searched Tong's home at 9738 Gilded Cider Blvd. on Wednesday night, cordoning off a section of the newer subdivision west of South Point Road and ordering some neighbors to temporarily evacuate their homes.
Foulke said footage from body cameras on Middleton police officers will be reviewed, along with the dash camera video from squad cars and security cameras in the office building.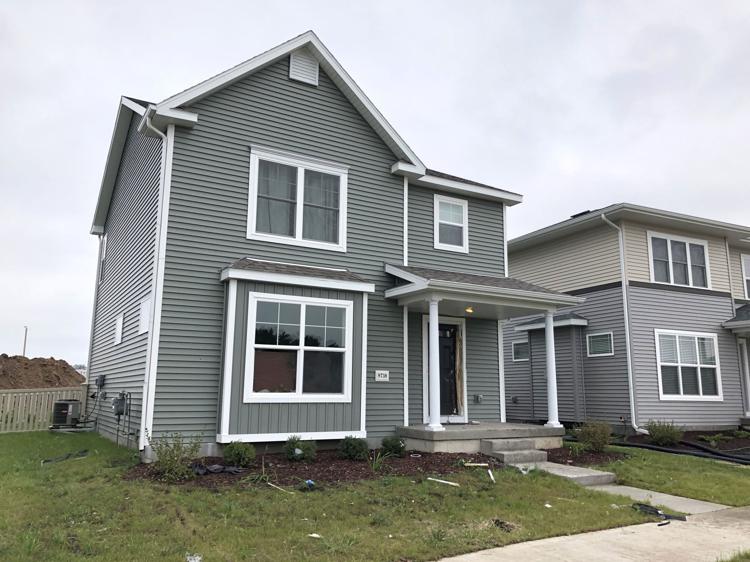 Three of the shooting victims were taken to UW Hospital, where all three remained in serious condition Thursday, hospital spokeswoman Lisa Brunette said. A fourth person was grazed by a bullet.
Foulke said investigators have interviewed two of the three people in the hospital.
While authorities now know the shooter's identity, much remains unknown, including whether anyone was targeted and whether he legally owned the firearm that was used, which one witness described as a handgun. Tong was also carrying "a number of magazines" with many bullets, Foulke said.
"The motive hasn't been determined yet. The investigators are still digging for that. Obviously, that's one thing that's on the top of everybody's mind, and we just have not found one yet," Foulke said.
Investigators were to meet with the owners of WTS Paradigm and employees on Thursday, Foulke said. Employees who work in the WTS Paradigm building were also able to get their personal items and cars Thursday.
Foulke said the buildings in the office park might remain under law enforcement control until Tuesday.