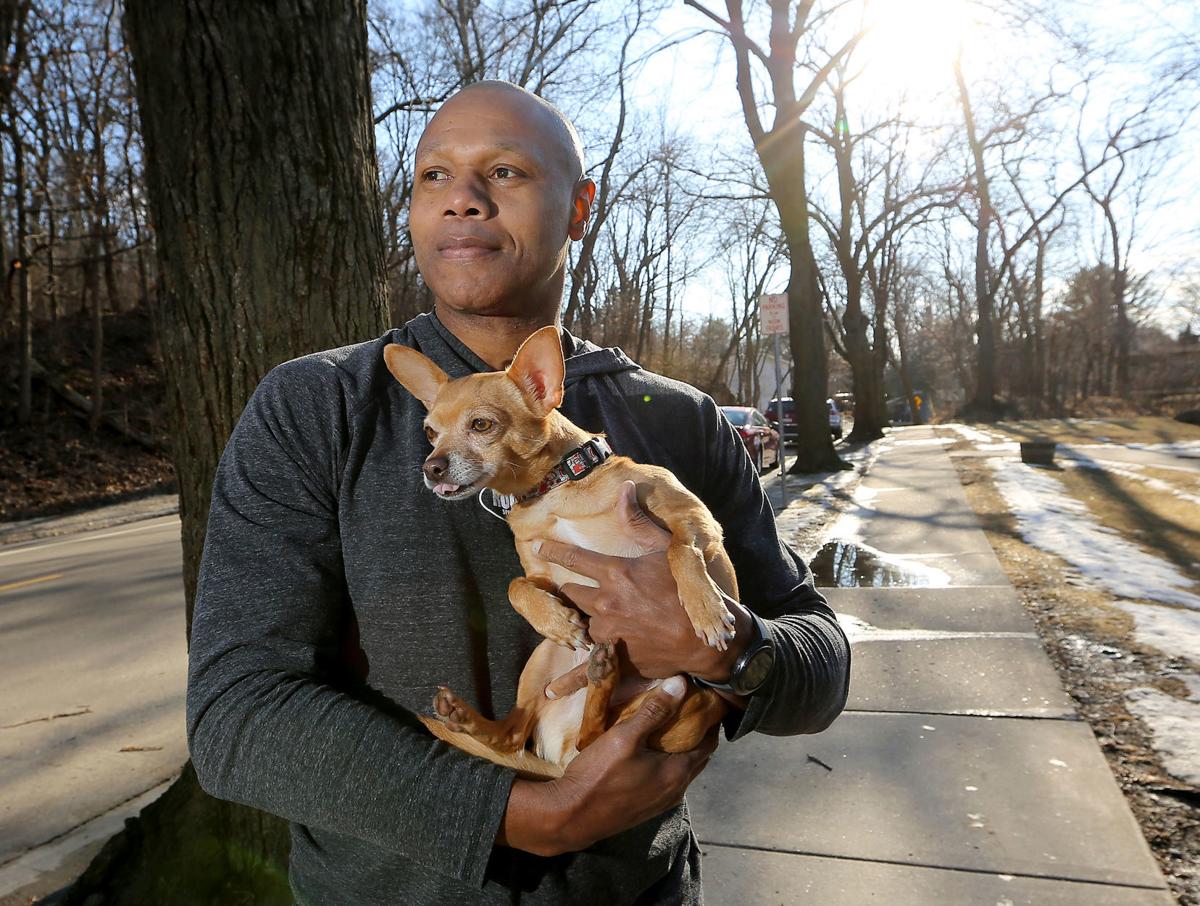 Were he not a 6-foot-1, 215-pound former collegiate athlete, Trent Jackson wonders how things might have turned out differently one December night when he was accosted by two young white men, one of whom, Jackson said, called him the N-word while the other tried to attack him.
What if the men had encountered the 12-year-old black boy who lives nearby or an older black man who lives in the neighborhood?
What if he had not fended off his attacker with a swift right hook, breaking the man's nose, but had been killed? Would the police have believed them if they said he, a black man, had attacked them and they were just defending themselves?
And, he wonders, whether police would have taken his side of the story more seriously if he had been white and the other men black.
"I see myself as a black man who lives in Madison and because I played college basketball for the Badgers, I'm maybe handed a little more credibility," said Jackson, 51. "That still doesn't change the fact that I'm a black man."
Shortly before 10 p.m. Dec. 22, Jackson was walking his 10-pound Chihuahua-rat terrier mix, Sergio, near his home on Madison's Near West Side when a car pulled up next to him.
A backseat passenger rolled down his window and said, "F—- you, n——- and your little Chihuahua dog," Jackson said.
Jackson said he tried to ignore the taunts until the man got out of the car and started to follow him, repeating the profanity as he approached. Jackson took a swing at the man but missed — he says it was after the man pushed him, although the police report says he swung first.
At that point, Jackson said, the driver got out of the car and charged at him like a "linebacker" so he punched him, breaking the man's nose.
Jackson and the passenger both called 911. The driver, who alleged in the police report and in an interview with the Wisconsin State Journal that he was the victim of an unprovoked attack, wanted Jackson arrested.
After consulting with a sergeant, Lauren Bucheger, the Madison police officer responding to the call, determined Jackson's actions were in self-defense and there was probable cause to charge the "extremely intoxicated" passenger with disorderly conduct with a hate-crime enhancer.
While the driver was taken to the hospital, Jackson was told the passenger would be arrested and taken to jail. Days later he learned the man had bailed out that night and would be a candidate for Dane County's Community Restorative Court. The court provides an alternative to prosecution for first-time offenders in which they face their victims and take responsibility for their crime in return for avoiding formal charges.
Jackson agreed to go along with the process, and the two met in a supervised setting last month. The court's coordinator, Ron Johnson, would not allow the State Journal to attend the meeting. But Jackson said the man admitted he used the N-word, admitted to feeling "deep remorse" and agreed to complete his CRC program, which will require doing 40 hours of community service at an organization with people of color and writing five essays on topics including his upbringing and his relationship with alcohol.
"I feel a lot better than I have felt over the last two months since this happened," Jackson said afterward, although he still thinks the men are getting off too easily. He would have preferred both of the men were charged with serious crimes.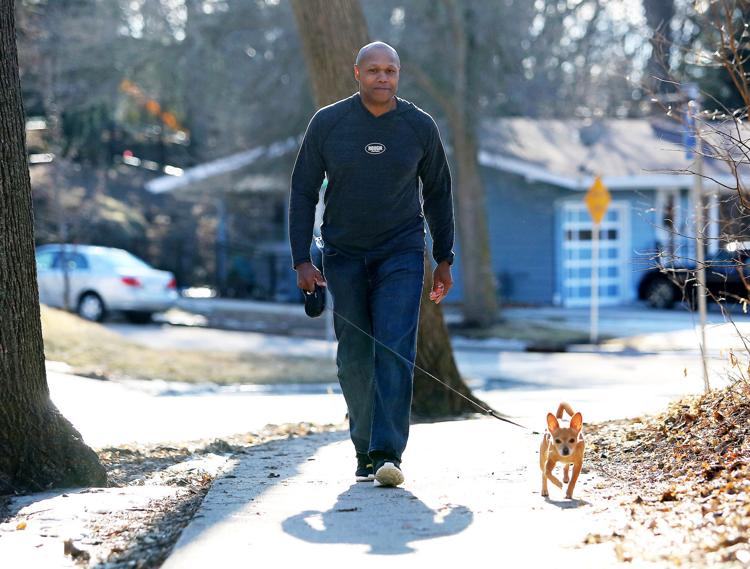 Details disputed
In interviews with the State Journal, the men and a woman who was also in the car that night disputed some details of what happened.
The passenger initially denied using a racial slur but then declined to discuss the interaction in detail with a State Journal reporter. The driver and the woman in the car also said they didn't hear the man use the word.
The driver denied acting aggressively toward Jackson, saying he only got out of the car to see what was happening after Jackson and the passenger appeared to be having words.
The State Journal isn't naming either man because neither has been charged with a crime, although the passenger could face charges if he doesn't complete the terms of his restorative court order.
Still, Jackson chafes at what he says are inaccuracies in the police report and believes the driver should have been charged with a crime "because he charged at me and he attacked me."
"My side of the story is the accurate story. I know what happened that night," said Jackson, who said he was "shocked that my attackers told the police that I attacked them."
He said Bucheger implied the decision not to charge the driver was related to the "swift justice" Jackson had already delivered him.
Bucheger did not respond to an emailed request for comment, but police spokesman Joel DeSpain said it's "clear this case was taken very seriously by the MPD."
"Officers routinely encounter people who have different perceptions of events," he said. "Their job is to be objective, evaluate the evidence and make the best decision they can at the time."
Reduced to a label
Jackson, who works as the lead fundraiser for diversity programs for the UW Foundation, said he's been called the N-word maybe 10 to 15 times in his life, and that, generally, he's ignored it. But "I will defend myself if threatened with physical harm," he said.
In addition to his work at the UW Foundation, Jackson runs a sportswear company, previously served as executive director of the Boys and Girls Club of Dane County and is the seventh-leading scorer in Badgers history — he played from 1985 to 1989. He played professional basketball overseas for eight years and traveled to 32 countries before returning to the U.S., eventually returning to Madison to earn a master's degree in business administration.
But to the man who harassed him that night, he said, he was just a black man.
"I am not going to stop being black tomorrow or next week, or ever," he said. "All I can do is make our community aware that this occurred."
While he's skeptical about how much the man's punishment will sink in, Jackson said, "I do hope that ... this incident challenges him to take a closer look at his prejudices and triggers his journey to become a more tolerant person."
Be the first to know
Get local news delivered to your inbox!