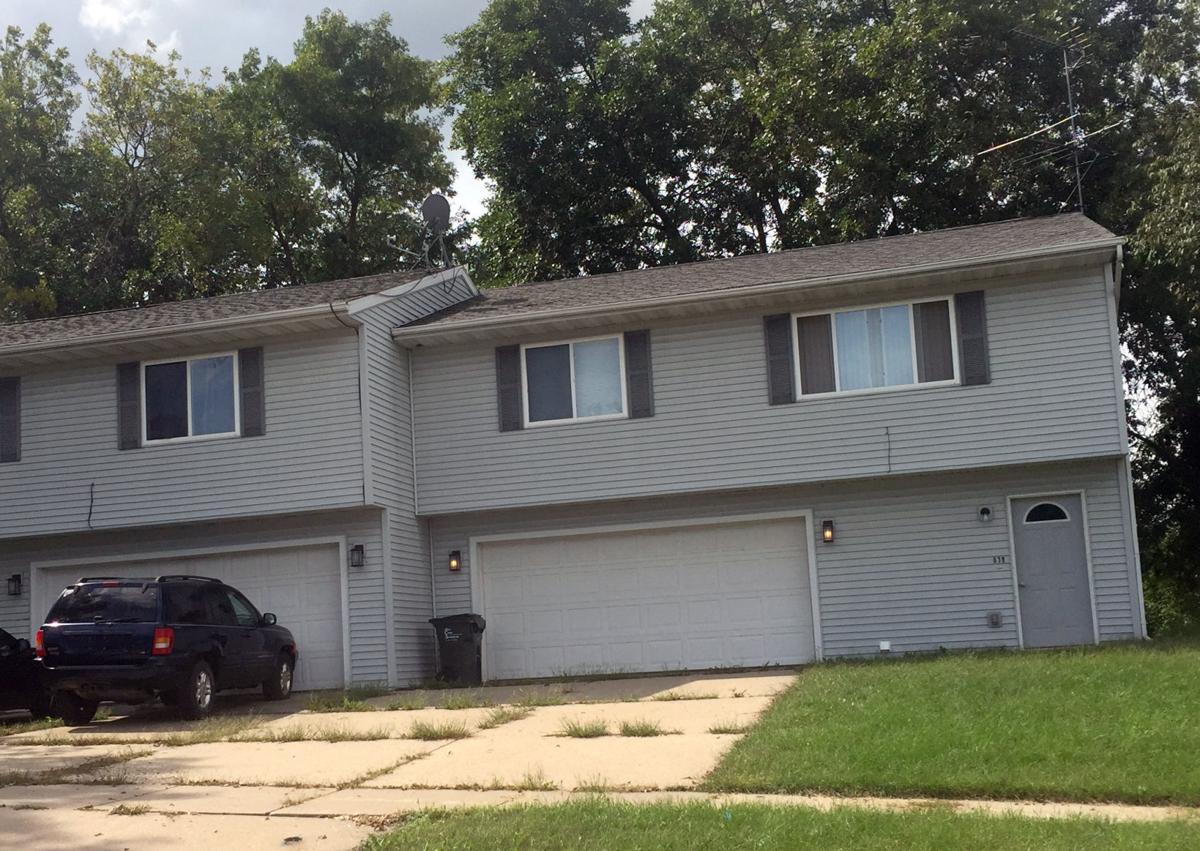 BARABOO — The parents of a 15-year-old boy who allegedly died of starvation last week in Reedsburg were charged Tuesday in Sauk County with causing the child's death through neglect.
Kehinde Omosebi, 49, and Titilayo Omosebi, 47, were also charged with child neglect causing great bodily harm after another son, 11, was found alive but extremely emaciated following what the boys' father, Kehinde Omosebi, called a religious fast that he told police began on July 17, according to a criminal complaint.
Reedsburg Police Chief Timothy Becker said police had to break through padlocked doors to reach the boys at a residence on Alexander Avenue on the west side of the city after Kehinde Omosebi alerted them Sunday that his son had died there. Once inside, the police immediately encountered the distinct smell of a corpse, he said.
"It wasn't a fast, it was neglect because the statutes make it clear that you have to provide necessary food (to children)," Becker said. "When you lock your kids in the house and the father is the only one who can leave, it stops being a fast and starts being starvation and neglect."
Officers found the 15-year-old boy's body in a chair in a bedroom, according to Becker. The criminal complaint said the boy was wearing a gray hooded sweatshirt with the hood pulled over his head. The boy's backbones and ribs were visible under his skin, it said.
"It wasn't like the kid was healthy on Thursday and then died on Friday," Becker said. "His death was a long process and his parents did nothing to stop it. That's the most concerning thing about this."
The Omosebis' 11-year-old son was so weak when police arrived that he couldn't walk out of the residence on his own and had a hard time talking, according to the criminal complaint. The boy was holding onto a Bible and an envelope that police said contained pamphlets about death, which were handed out to officers when they arrived at the residence, the complaint said.
The boy also signed his name to a handwritten letter that police found at the residence, the complaint said. It was addressed to "Lawyers of Sauk County Circuit Court" and included statements such as "The hunger is too much. Please help me now so I may eat," "I can't continue in such a life with no food" and "If I don't get food now I'll probably die of hunger."
Becker said the boy was initially taken to Reedsburg Area Medical Center but was later moved to the American Family Children's Hospital in Madison, where he has been placed in protective custody.
"My heart goes out to the kids because the people they trusted the most betrayed them," he said.
The entire residence was barren of furniture and other belongings with the exception of three other chairs in the bedroom, Becker said.
"The residence had no phone, no power, no food," said Becker, who has been in law enforcement for 30 years and Reedsburg's police chief for 13 years. "I've never seen anything like it before. It's tragic."
Kehinde Omosebi, who is from Nigeria, made up a story about being the minister of a church called the "Cornerstone Reformation Ministries," according to Becker.
"He is not affiliated with any church that has any public records proving their existence," Becker said.
Sauk County Circuit Judge Wendy J.N. Klicko set bail at $5,000 for Kehinde Omosebi, who made his initial court appearance via closed circuit television from the Sauk County Jail in Baraboo. As a condition of bail, Klicko ordered him to have no contact with his surviving son. An initial court hearing for Titilayo Omosebi was delayed.
Both parents are eating again, according to Becker.
Assistant District Attorney Linda A. Hoffman asked for the $5,000 bail because she said the Omosebis are a flight risk.
Hoffman said Kehinde Omosebi told police he believes he has done nothing wrong and that his family was planning to move to Atlanta.
He also sold all of the family's belongings and hadn't paid rent in several months, Hoffman told the court.
Omosebi's attorney, Leonie Dolch, told the court that Omosebi hasn't worked since February. He had been employed at Grede Foundries in Reedsburg.
Dolch said Omosebi has lived in the United States for 12 years. Becker said the family moved to Reedsburg about a year ago from Madison. Hoffman said they previously lived in Missouri and Iowa.
Becker said Kehinde Omosebi walked a few miles from the Alexander Avenue residence to the Reedsburg police station Sunday and became very animated when he told police that his oldest son had died Friday and that his family had just finished two days of prayer for him in accordance with their religious beliefs.
The residence is about 100 yards from a community service agency that specializes in programs for children. The Reedsburg campus for Madison College and an elementary school are also on the same block.
"We never saw hide nor hair of any children playing there," said Sheila Pickel, the early childhood supervisor for the Head Start facility in the community service agency. "There are a lot of kids that come down here to play, too, but they never were part of the group."
Vicki Sherd, a bus driver for Head Start, said that it seems like nobody knows anybody who lives in their neighborhood anymore. "We've all lost the sense of neighborhood," she said. "I just wish we could see through some of these houses so we could see the troubles going on inside them and save the children who are being hurt."
According to the criminal complaint:
When police arrived at the residence they found every door that leads outside or to the garage padlocked in a way to keep anyone inside from getting out. They immediately noticed there were no pictures on the walls, the kitchen cabinets and refrigerator were empty, and no eating utensils, plates or any pots or pans were visible. The bathrooms had no personal hygiene items and no toilet paper, shower curtains or towels.
A push mower was found in the garage and another one was found in a hallway closet on the first floor.
Kehinde Omosebi told police that his family had fasted previously but this one was the longest. He said they were waiting for the "blessing from God" and that the fast was supposed to end on Friday, which was the day his son died.
He also told police that they were moving to Atlanta because God told him to move there. Titilayo Omosebi told police that they needed God's blessing before they could move. She said the fasting began July 19 while the boy said it began on July 20.
The boy told police that he was allowed only to drink water during the fast.