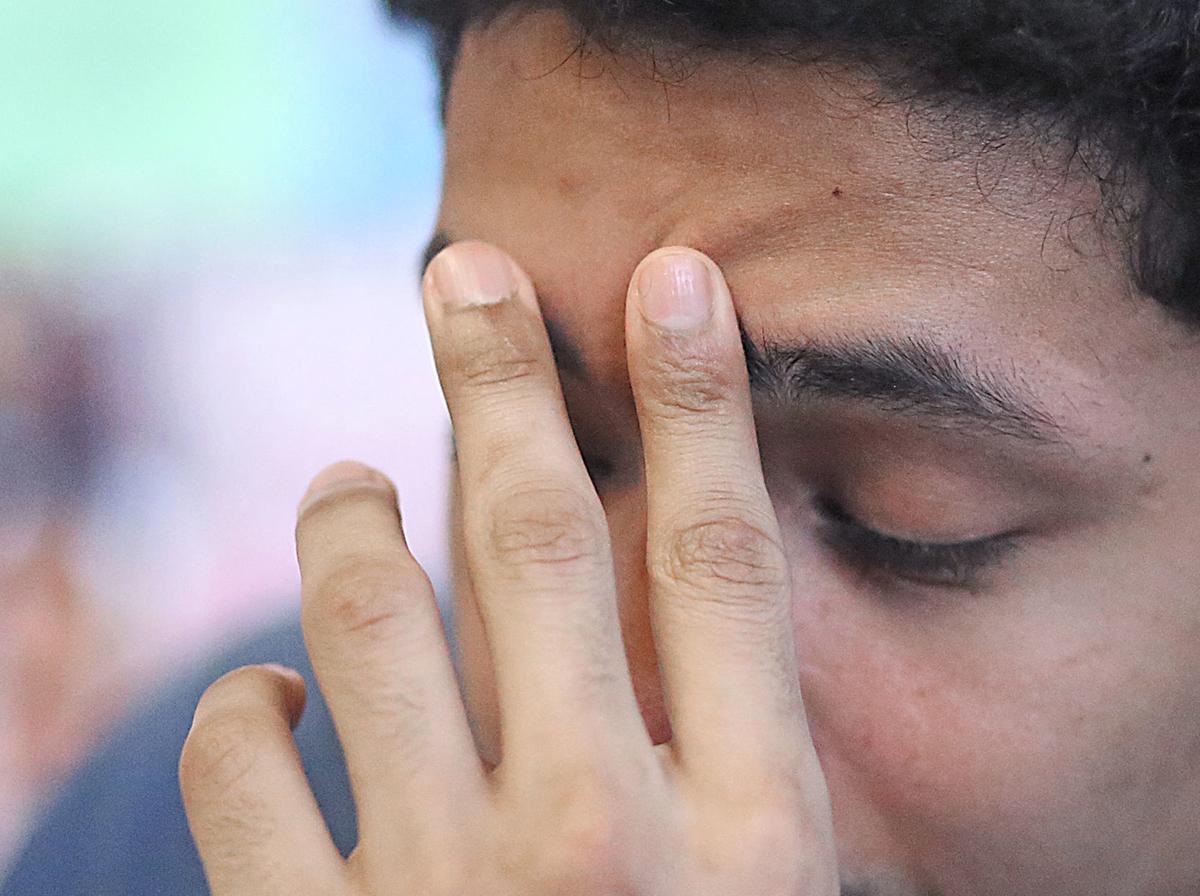 It was over in an instant.
At a party at a Far East Side motel on April 7, 2017, the young man watched as an uninvited clique forced its way into a bedroom, calling the teen's name.
Suddenly, he saw a friend get jumped and then someone was pointing a gun at him, the trigger hand shaking. Then blasts.
"It was loud as (expletive)," he said of the three shots that pierced his abdomen and fractured his hip and pelvis. "I couldn't believe I was hit. I dropped."
Fearing paralysis, he checked to see if he could move his feet; he could. Police were called. He was taken to UW Hospital with three gunshot wounds to his lower abdomen. As he recovered, someone brought him a gun, which he hid under his hospital bed.
"If you're on the street, you better have one," said the man, now 19. "I never go outside without it."
He is being held at the Dane County Jail after his release from the hospital on charges unrelated to the incident and asked not to be identified because he has open cases in another county.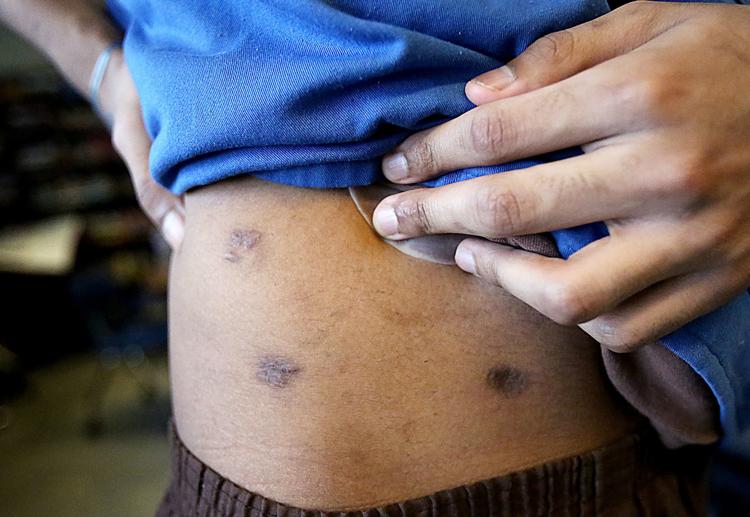 Critics often note there are two Madisons: One largely white, of progressive politics and economic vitality, and another, largely African-American, characterized by poverty and large disparities in school performance, unemployment, arrests and incarceration.
But there is a third Madison, one where a small but rising number of teens and young adults, often with a history of unaddressed trauma, carry guns like cellphones. Easily obtained, the weapons convey instant status, provide protection, settle disputes and offer a means to retaliate for slights real or imagined.
Their disputes, say offenders, their families, police and others who work with them, can seem trivial: a fight over disrespect, relationships, drugs or money. The shooters or victims can have gang ties, but the conflicts are more often related to peers, family or cliques, not warfare between established gangs.
Fueled by social media, the disputes can escalate quickly. Distrustful of the police, victims' friends and families sometimes seek instead to mete out street justice.
Like the shooters, many of the victims are young. Of 21 gun-related homicides in Dane County since 2016, nine victims were under 25. Among them: Julian J. Patterson, 20, shot to death in the parking lot of a Fitchburg apartment complex on March 12, prosecutors say, by a 17-year-old boy over three ounces of marijuana, and Amariah Kimbrew, 15, who was shot while among a group of teens at a Kwik Trip on Madison's Far East Side on June 13. She died two days later.
Youth as young as middle school, influenced by siblings, friends and relatives, are carrying facsimile weapons that look and feel real.
"It's going to go down a bad road," said Cody Shell, 18, who grew up surrounded by violence, later robbing gas stations with a fake gun, was jailed and released, and is now back in the Dane County Jail for illegally carrying a weapon he said he needed for protection.
Madison police recognize the trend and have begun putting more focus on young people in its Special Investigations Unit, which identifies and offers the choice of help or tough enforcement to those most likely to engage in gun violence.
Mayor Paul Soglin said the challenge of youth and young adults who are increasingly weaponized, less bound to gang discipline and less inhibited to shoot, is his biggest worry.
'A lot of violence'
Tony Maldonado, 11, Raheem Carter, 11, and Caleb Watkins, 13, sit on the back porch at the Balsam Road apartment of Tutankhamun "Coach" Assad, founder of the Mellowhood Foundation, a grassroots organization that aims to empower youth and families in the Meadowood neighborhood on the Southwest Side.
As part of their work with the foundation, boys and girls must maintain at least a C average in school and take a math, science and reading curriculum in the summer, seek to improve physical conditions in their neighborhood, and work in four community gardens in the city, with $25 per pay period required to be put into savings accounts so they have $300 for school clothes in the fall.
The boys are concerned about the lack of lighting in the neighborhood, speeders, especially on the main artery, Raymond Road, and other problems.
Asked to describe their neighborhood, Tony says: "Fun. Hoops. People upbeat." Raheem offers: "Kids." Then, Caleb flatly adds, "There's a lot of violence around here."
"There are a large number of strong children in this neighborhood getting it done every day," Assad said. "(But) they see too much that is accepted in the neighborhood. They see too much community violence. There should be no children walking down Russett Road at 3 p.m. with bullets flying. All these children deserve quiet and peace."
For some, it's been anything but, their lives upended by a series of traumatic experiences that shaped their development, decision-making and outlook on life.
The 19-year-old in jail, a Madison native, was born to an African-American father who was incarcerated from the time he was 6 and a Native American mother, and said he never fit in with either culture.
In first grade, he said, he and older cousins from Milwaukee stole money from a cash register at a motel. His family moved often among the city's most challenged neighborhoods, undoing any stability school may have provided. He started hanging out with older people. He and friends would steal bikes, later moving on to cars. He loved basketball but was always fighting. He stole guns for protection.
Cortez Dobson, 18, also grew up in that life, engaged in high-speed chases and violence, was incarcerated as a minor but chose to be tried in adult court at age 16 for felony possession of a weapon, hoping for a more lenient sentence.
Now on probation, Dobson is one of those identified by the Special Investigations Unit as a violence risk and is working toward his high school diploma through the nonprofit Operation Fresh Start. He wants to go to Madison Area Technical College to study small motor mechanics with hopes of getting a job at a shop, maybe one day owning his own business.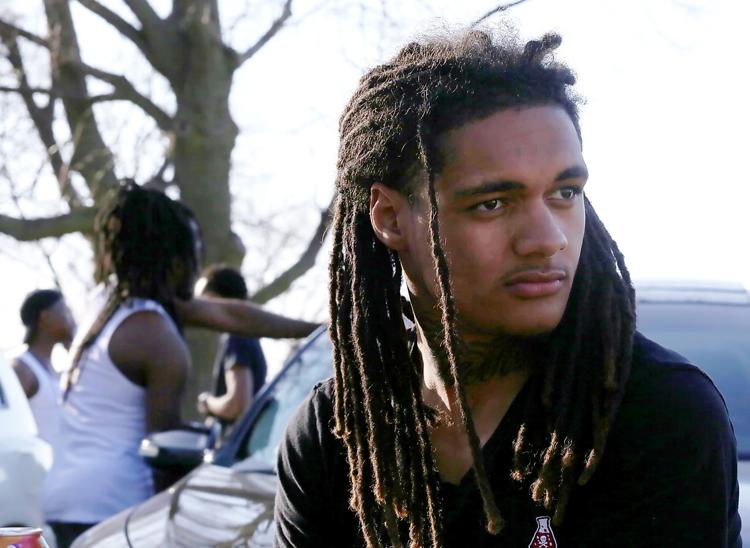 Sitting at a picnic table near the basketball court at James Madison Park Downtown, the scent of marijuana wafting from clusters of youth nearby, he described the city he has known: "People were struggling. I was struggling, too. It's always the people who were struggling who acted out. If people had money, they wouldn't do the (expletive) that they do."
Those living in this other Madison don't see their lives as unusual, he said.
"I didn't see violence because I was the violence," he said. "You don't see it because you're so in it. What you think is violence, I think is normal."
Of trauma born
This spring, school officials found the word "kill" drawn with a Sharpie on an elementary school bathroom mirror. A fifth-grader had a knife on a playground.
"That's a precursor," said Joe Balles, the Madison School District's security chief who retired as a Madison Police Department captain in the South District in 2015 after 32 years.
More middle school-age children are carrying facsimile weapons, Balles said. This year, students were caught bringing BB guns to Cherokee and Toki middle schools, and La Follette, Memorial and West high schools. In February, a student brought a loaded .22-caliber handgun to La Follette. This spring, a 15-year-old female student brandished a folding knife during a fight with a 14-year-old female student, also at La Follette.
An expanding group of middle school and early high school youth in a newer self-styled, local gang was largely responsible for a jump in car thefts over the winter, police said.
"Every last one of them was dealing with trauma," said Michael Johnson, an outspoken advocate for African-American youth who recently left the Boys & Girls Club of Dane County for a position with the United Way in Cincinnati.
One boy's mother was in a coma with no family to help him, Johnson said. A 13-year-old girl had been having sex with a 41-year-old man, who was later arrested. Others were homeless or hated school.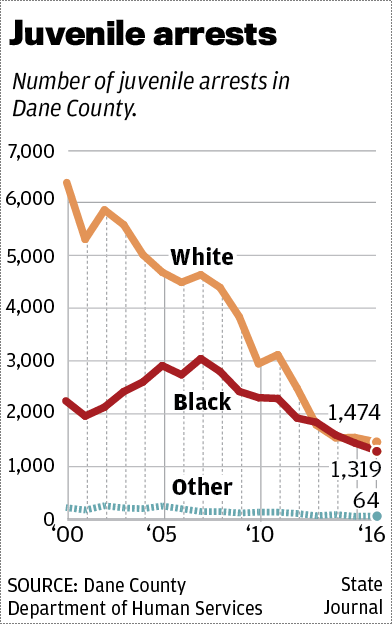 "A lot of these youth are trying to survive," Johnson said. "The trauma they face is not being addressed. They get recruited, sell drugs, steal cars. They don't have a path to another life."
"It usually starts as just a group of friends and drifts to traditional affiliations," said Madison Police Gang Unit Officer Shane Olson. "If you're a concern for the Police Department by the time you're a freshman, when did you start down the wrong path?"
Self-styled gangs
In 2015, an anonymous survey of Dane County students in grades 7 through 12 found some 1,300 said they were involved in some sort of gang.
In Madison, there are about 10 self-styled neighborhood gangs, or cliques, and about the same number of national gang affiliates, with a combined estimate of 1,000 members, police said. Often, someone in a local gang will have family or friends in an established gang. Their activities can include drug sales and sex trafficking.
Most very young people involved with cliques grew up here, while the established gangs often draw from Chicago, said Olson, the gang officer. In the latter case, families had come to Madison to escape violence years ago, but their children, because it was all they knew, gravitated to crime and violence here, he said.
In the past decade, the city has seen growth in the number of self-styled youth gangs, said Andre Johnson, Dane County's juvenile justice services manager.
"We're dealing with a younger population that doesn't have gang structure and decision-making," said Randy Molina, a member of the county's Neighborhood Intervention Program. "They feel, 'I have to do this because my social status depends on it.' To some of them, it means everything."
Lt. Tim Patton of the Police Department's Violent Crime Unit said the path is hard to disrupt, often starting with stealing cars, then stealing — and using — guns.
"It seems like only a matter of time," Patton said. "That to me is the devastating part."
'Literally one second'
Gang and clique members, police and agencies that serve juveniles and young adults agree that violence in Madison has evolved, with participants younger and ties among peers and family members more perilous.
"Fighting stopped a long time ago. Shooting started a long time ago," the 19-year-old said, explaining that losing a fist fight means loss of status but having a gun means you can avoid a physical altercation with a potentially tougher rival and come out on top.
"The more important you get, the less you want to lose. You don't want to lose."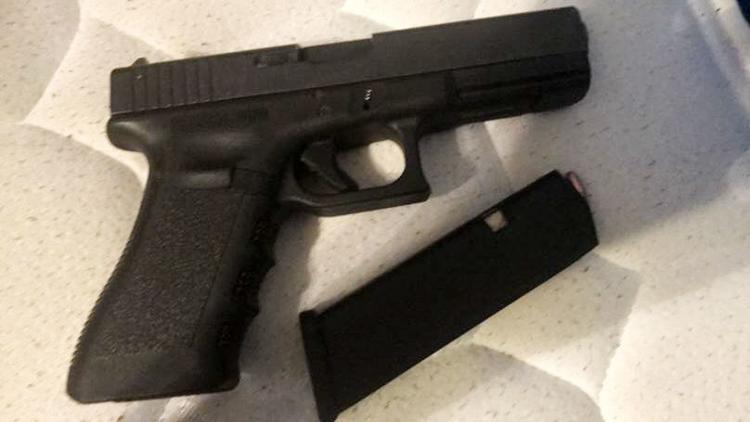 The role of social media is powerful, including posts of beatings or weapons, Molina said. "They threaten each other all night long," he said. "They wait until they see each other and things erupt."
The gunfire "is not one gang trying to shoot another gang, but usually a dispute over disrespect among a few people that spreads," Olson said. "One person involved is carrying a gun. The people on the other side know there's a gun involved. They're not going to run around the community without the ability to protect themselves."
Many shots are intended to intimidate or scare, not to kill, the young adults said. But things can escalate quickly with so many carrying guns, they said.
"You never know if you will use it," Dobson said. "You just don't know. You're never going to know until you get in that situation. All it takes is literally one second."
"You don't see it because you're so in it. What you think is violence, I think is normal." Cortez Dobson, 18
'You don't see it because you're so in it. What you think is violence, I think is normal.'

-- Cortez Dobson, 18
Be the first to know
Get local news delivered to your inbox!