Amid a disturbing increase in shootings, many by teens and young adults, Madison-area leaders are calling for a broad-based approach to preventing the violence, even well before anyone picks up a gun.
Mayor Paul Soglin and Dane County Executive Joe Parisi are vowing additional funding in their 2019 budgets to build on recent initiatives such as expanding funding for peer support specialists, who help those causing or harmed by violence; continuing to collaborate with school, police, nonprofits, health care workers and the faith community; and adopting a public health approach to addressing violence.
"There will be recommendations to address violence in this budget," said Soglin, who will introduce a proposed budget in October. "(But) it's going to take a collective effort by the city, Dane County, the school district and the private sector. It means not everyone can take the lead. It means people funding different priorities."
Soglin said he's also considering a new office of violence prevention and backs creating a broad community plan to address violence such as Milwaukee and Minneapolis have done.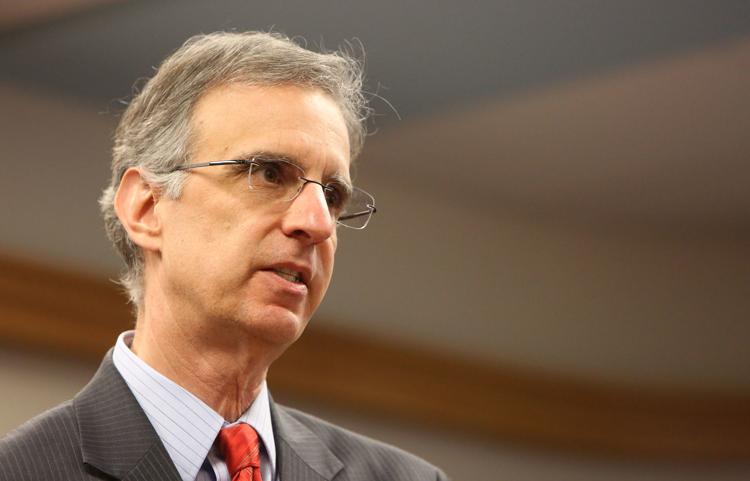 Parisi said he'd like to see community centers in every poor neighborhood in Madison and surrounding communities within the next decade to keep young people engaged where they live.
"If you invest in people, and give them alternatives, some structure, and clear goals, the return on that community investment will be great," Parisi said.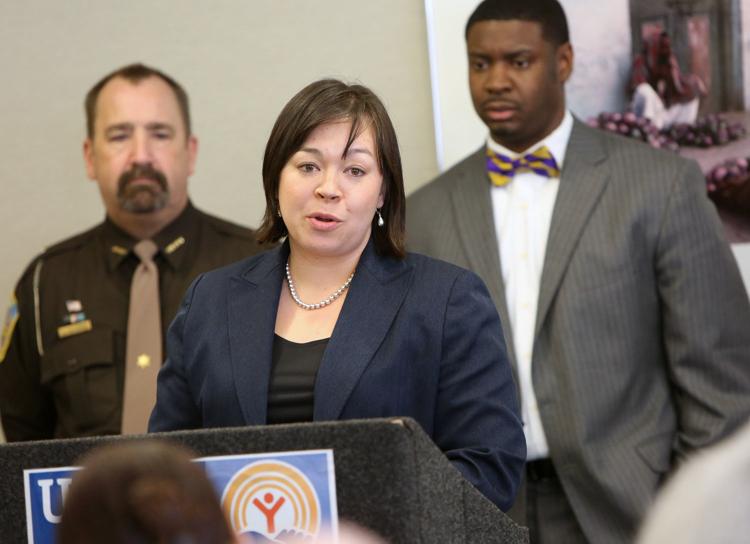 Madison schools superintendent Jennifer Cheatham and United Way of Dane County president Renee Moe said they also see a role for their organizations to play.
"The police cannot go it alone," Madison Police Chief Mike Koval said. "Now, more than ever, we need all hands on deck."
The question, Soglin said, is: "Do we have the will to take money from other programs and increase taxes and to talk about these things? We know what needs to be done."
Acknowledging trauma
Coloring the debate this time, policymakers said, is a broader appreciation of the role unaddressed childhood trauma can play in later health and behavioral problems, as well as a trend toward ever younger people, who are less inhibited and more impulsive, carrying guns.
"We address the symptoms, not the causes," said Ald. Maurice Cheeks, 10th District, who has supported new approaches. "We've been trying to raise the nature of the conversation."
Although not an excuse, experts in child development say a lack of supportive, nurturing relationships, housing stability and quality nutrition can cause the brain's alert responses to stay highly active. Unaddressed, such trauma builds and can show up in violent responses, Moe said.
"People are not inherently violent," she said. "People are hard-wired for relationships and compassion."
Stabilizing families and neighborhoods is one way the United Way hopes to address the problem, she said.
The school district also recognizes the importance in addressing the problem, Cheatham said, by taking past trauma into account when trying to understand students' behavior.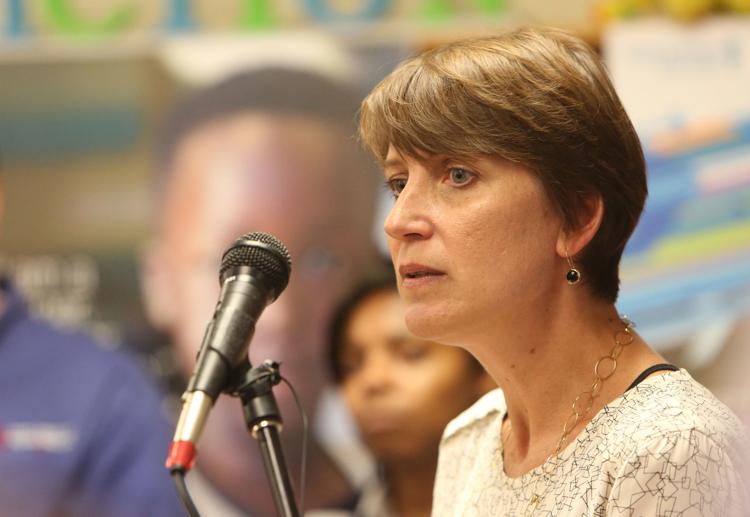 "Trauma-informed classrooms and schools can act as a buffer to trauma students experience and ensure they experience a sense of safety, relationship and community," she said, referring to an ongoing part of the district's social-emotional work with students.
But despite well-intentioned efforts in separate areas, leaders said, a major obstacle remains a lack of communication and coordination among agencies and nonprofits.
"We are not coordinated and we are not reaching every local family that is working toward stability," Moe said.
Getting creative
Local leaders say disrupting access to guns by teens also needs to be part of the discussion, although gun regulation has been a non-starter in recent years with a Republican-controlled Legislature and governor.
"Unfortunately, the state has refused to enact any reasonable gun restrictions that would make it easier to keep the guns out of the hands of people who shouldn't have access to them," Parisi said.
But on the local level, leaders said more was to come.
The city and county must continue to innovate and find ways to create and get access to lower-cost housing, one of the keys to stability for individuals and families living with trauma and at risk of violence, Deputy Mayor Gloria Reyes and many others said.
Also, "a focus on behavioral health is part of the answer," Soglin said, citing former Badgers football star Montee Ball's work on a book about his personal struggles with alcohol and domestic violence and plans to start his own foundation focusing on recovery. "It's very unusual for someone so visible in the African-American community to be so passionate and bold about the real issues we have with mental illness.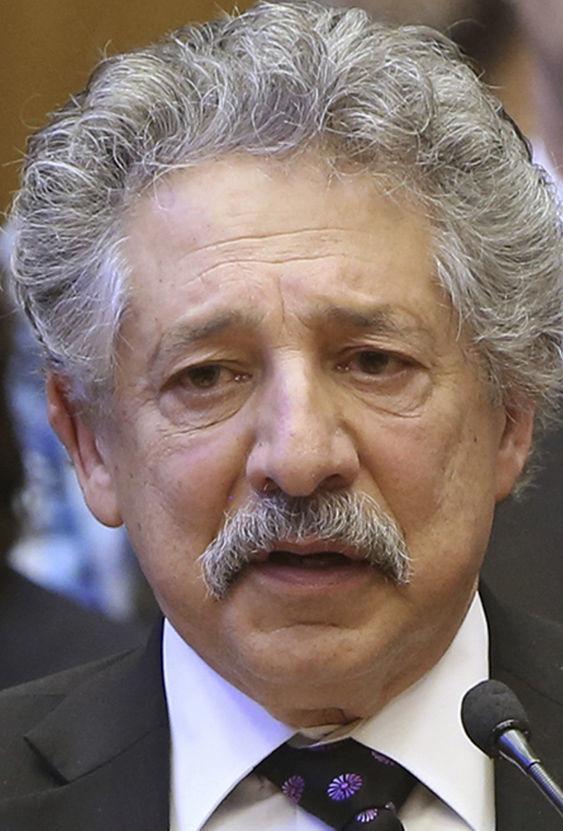 "We've come to understand that behavioral health has to be treated like any physical health problem — proper diagnosis and proper treatment," the mayor said. "That's the gist of what we're looking at in the next budget."
Also, the city must increase its crisis peer support as provided by the Focused Interruption Coalition and other community-based responses, the mayor said. The city has authorized spending up to a total of $800,000 for peer support by FIC and another nonprofit in 2017 and 2018.
"I'm now convinced it is a major, effective resource," Soglin said. "Of all the things I'd like to fund in the budget, that's it. I believe as a necessity and a matter of principle, we need to properly fund this initiative. I'm talking about significantly expanding it."
Although FIC's peer support efforts in the community have been largely well received, its ability to meet formal city expectations on training, certifications, data collection and reporting remains "a work in progress," city Community Development Department director Jim O'Keefe said.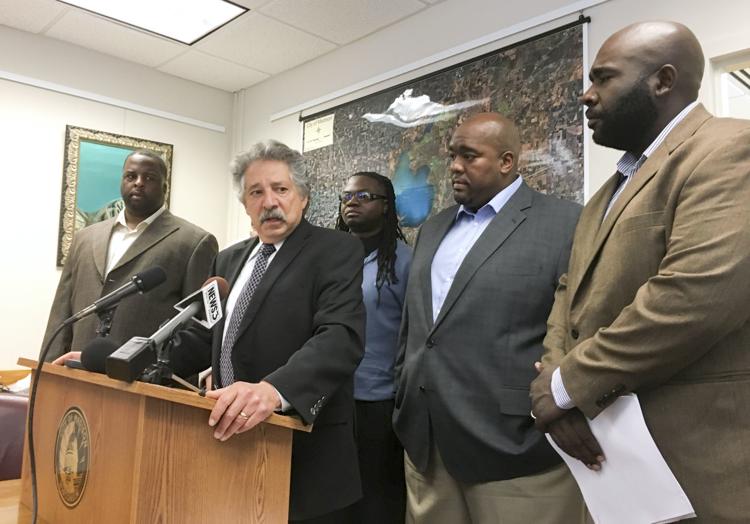 But the city may need to adjust its own requirements due to the fluid and unique nature of FIC's work, O'Keefe said.
"They have the ability to connect with people," he said of FIC. "Some of this stuff is so unpredictable. That's the trade-off. We're going to have to get a bit more comfortable with being less orderly and structured."
Thinking big — and small
Soglin said he is exploring the creation of an office of violence prevention, additional funds and staffing for the new Community Safety Intervention Team, a group of service providers including police, city and county agencies, nonprofits and others seeking to provide a coordinated, rapid response to violence, and supports a comprehensive community plan on violence.
An office of violence prevention would lead initiatives that involve city and county departments, Public Health, community-based organizations and the private sector, Reyes said.
Parisi and Cheatham said they support any such community-wide effort, which they said can have the most impact.
"Big challenges demand bold solutions and we need to think bigger and different," Parisi said.
But thinking bigger might also mean looking to the smaller: investing more in grassroots, community groups and nonprofits that are run by people who live in the neighborhoods they serve, said Tutankhamun "Coach" Assad, whose Mellowhood Foundation empowers and serves youth and families on the Southwest Side.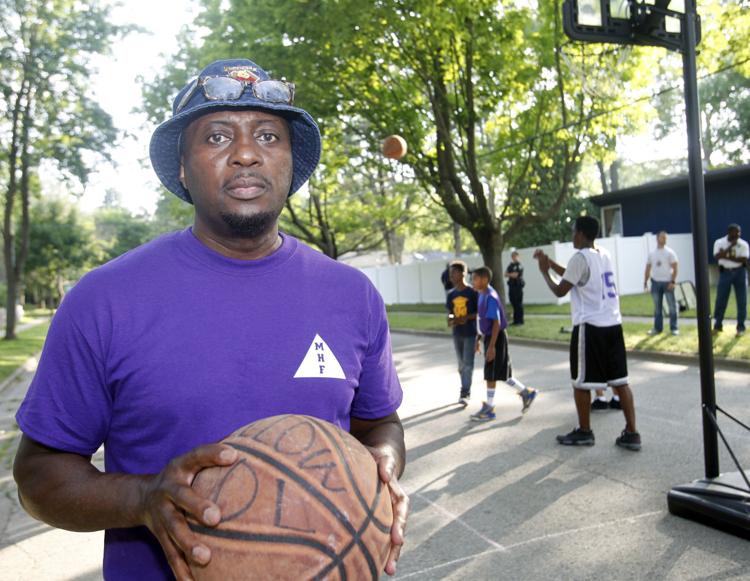 Assad said there is no way the problem can be addressed without involving the people who live with it every day, and that, too often, the city, county and others invest in bigger, flashier organizations that don't make enough of a difference.
"I challenge Madison's consciousness, Madison's community of funders, Madison's City Council, Madison's schools, Madison's Police Department, to look at things in a different way, because we have to get a different result."