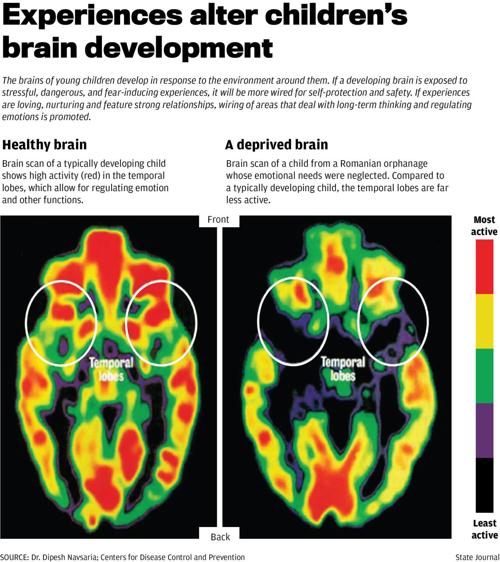 It comes in ways blunt and insidious, sometimes before birth, through childhood and on: Poverty, hunger, unemployment. Housing insecurity and eviction. Abuse, neglect, household dysfunction. Exposure to violence, parental incarceration. Racism.
It is chronic stress and trauma.
Unaddressed, such trauma can be toxic to a child's developing brain, dramatically increasing the chance of later high-risk behaviors like smoking, substance abuse, early sexual activity and violence, including gun violence, as well as health impacts in adulthood like heart disease.
To some it sounds like an excuse for violent behavior. But to those who study the phenomenon, it begins to offer an explanation.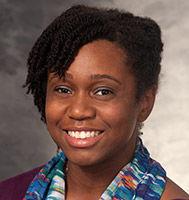 "What would make me feel that I want to pick up a gun in the first place and shoot?" said Dr. Jasmine Zapata, a pediatric physician at UW Health, author and health educator. "It's not just access (to guns). It's how do you get to the real cause. The foundation of what has happened. The culmination of circumstances and life experiences. It's a public health crisis we have really ignored."
Although it can happen anywhere, unaddressed trauma and chronic stress can concentrate in pockets of poverty and, in Madison as elsewhere, disproportionately affect communities of color, which already face significant disparities in income, school achievement, employment and incarceration.
Impacts on the developing brain are reversible, and the effects of chronic stress and trauma can be overcome through the love and nurturing of a caring adult, through other influences that build a person's resilience, or addressed later on with counseling, mental health treatment, therapy and support.
Early trauma, bad choices
Cody Shell, 18, was exposed to trauma in his youth, had brushes with the law, and is now in the Dane County Jail for separate incidents of armed robbery and possession of a gun. Born and raised in Madison, as a child he grew up in the Darbo-Worthington neighborhood on the East Side, one of 30 siblings on his father's side and one of four born to his father and mother.
"It was nice, but a lot of stuff going on," he said of his neighborhood. "Drugs. A lot of drugs."
The family moved a lot, and Shell attended several elementary and middle schools. "It was hard, but I got used to it."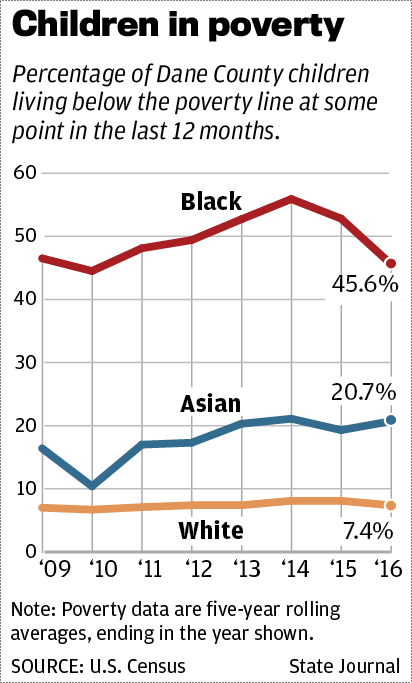 At age 11, Shell was placed in special education. By 13, he began living in out-of-home placements after he hit his mother's boyfriend because, he said, the man was striking her. In his early teens, at a party, his brother was beaten and nearly died from blood loss. Like his brother who was attacked, he stopped going to school.
"Everything he was doing, I was doing," he said. "If he was going to die, I was going to die with him."
While staying with his father, the family struggling to pay bills and with little to eat, Shell robbed a gas station, then another and another. Finally eight. The gun was a facsimile.
Arrested for armed robbery on May 3, 2017, Shell was incarcerated for the first time at age 17, spending seven months in jail and released on five years' probation. After release, someone threatened his life. A nephew was shot and an older brother was targeted.
That's when, he said, he started carrying a real weapon — a decision that sent him back to jail since, as a felon, he was not allowed to possess a gun.
"I never had a gun until then," he said.
Shell, who attends classes while in jail, is earning his high school diploma, fulfilling a promise to his sister who died at age 39 of a brain aneurysm. He will be the first to graduate among his immediate family and says he wants to change his life upon release.
"Cody doesn't have a mean bone in his body," said his teacher, Deb Anderson, who works with youth at Metro High in the jail. "It's about impulse."
Keeping brain on edge
Early life experiences, like Shell's, affect development of the brain's architecture, which provides the foundation for all future learning, behavior and health, according to the Center on the Developing Child at Harvard University.
Our brains, the center says, are built over time from the bottom up through an ongoing process that begins before birth and continues into adulthood. The interactions of genes and experience shape the developing brain, with a critical factor being interaction between children, parents and other caregivers in the family and neighborhood.
The emotional and physical health, social skills and cognitive-linguistic capacity that emerge in early childhood, it says, are all important for success in school, the workplace and the community.
But toxic stress, which comes when the brain's alert responses stay activated at high levels for long periods without supportive relationships to calm them, tunes the developing brain for constant danger, the center says.
And it can mean lifelong problems in learning, behavior and physical and mental health, it says.
Images of brains that have been exposed to chronic stress and trauma show "very measurable changes," said Dr. Dipesh Navsaria, associate professor of pediatrics at UW-Madison's School of Medicine and Public Health.
Such stress affects the part of the brain that processes emotion, anger and judgment, Zapata said.
"We all need touching and caring and love," said Sharyl Kato, director and child and family therapist at the Rainbow Project Child and Family Counseling and Resource Clinic and clinical adjunct professor at the university's School of Medicine and Public Health.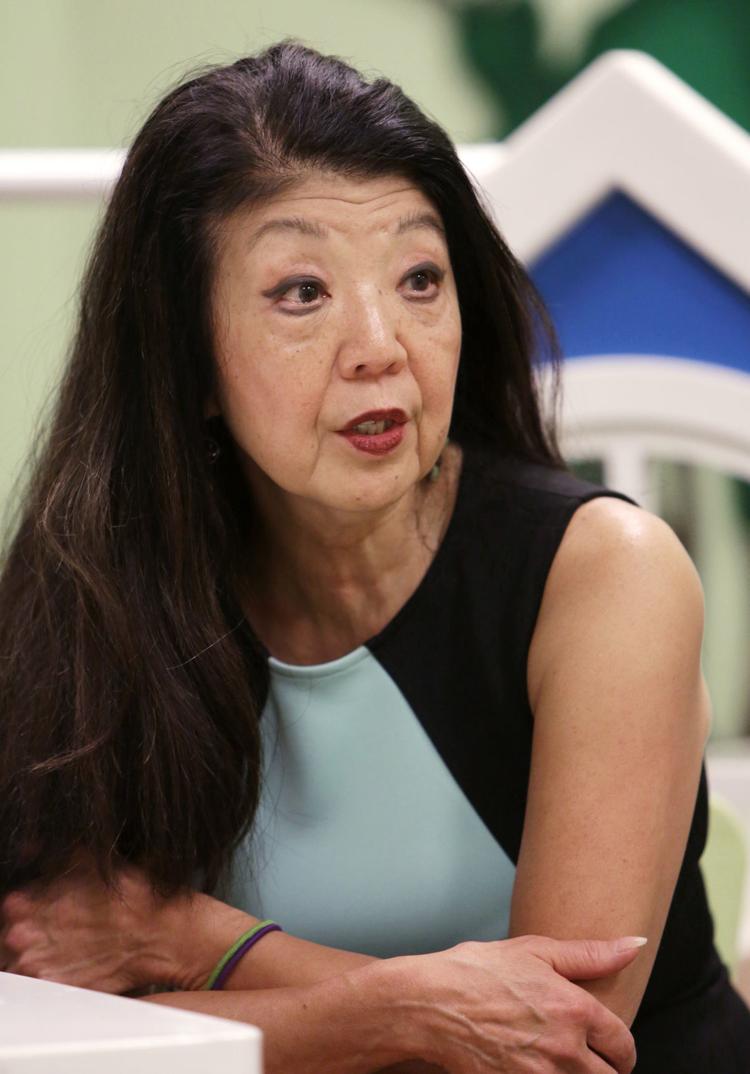 "Trauma is not an excuse," she said. "It's a reason. It's not all touchy and feely and no consequences, anything goes. But you need to address the root causes of why they're doing what they're doing."
'So much trauma'
Trauma comes in different ways, all with the potential to do damage in the absence of caring adults and supportive environments.
It can be a single event, such as a car crash or witnessing a shooting, said Dr. Armando Hernandez-Morales, assistant director of integrated health for the Madison School District. It can be ongoing, such as an abusive relationship. Complex trauma — exposure to multiple traumatic events — comes from the environment, like extreme poverty or an unsafe neighborhood, he said.
Historical trauma, a cumulative emotional and psychological wounding as a result of group traumatic experiences, is deeper, rooted in slavery, oppression, discrimination and racism, and can impact one's sense of self in a fundamental way, Hernandez-Morales said. "It goes on for generations and can especially impact African-American and Native American populations," he said.
Although trauma and its effects cut across demographics, it can particularly mount for African-Americans in places like Madison, Dane County and Wisconsin, where significant disparities with whites exist in income, school achievement and employment, and where children often grow up poor with few male role models in neighborhoods plagued by violence.
Sarah Shatz, a social worker with the county's Joining Forces for Families, works frequently with single mothers who are juggling multiple low-paying jobs, paying for child care and raising their families.
"They may have to switch jobs often as they don't have sick time," she said. "This leads to periodic unemployment, which can quite quickly plunge them into eviction territory. Young children often have very adult roles. Children pick up on the stress and may have issues at school. If they don't engage in community programming, they find things to do that often get them into trouble with law enforcement."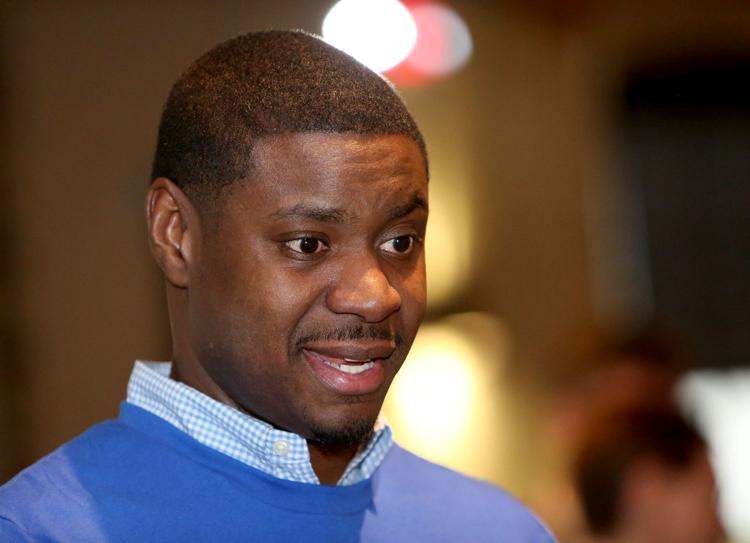 Dane County Circuit Court Judge Everett Mitchell, who deals with juvenile cases, said, "I'm starting to see so much trauma, so much hurt. I'm starting to see 2-, 3-, 4-, 5-, 6-year-old children who have lived such horrific lives. By the time they're 15, they're just broken."
Supportive relationships
Early trauma can contribute to, but does not predetermine, violence or gun violence, experts say.
"Many exposed to trauma are healthy, well-adjusted individuals," Kato said. "(But) young children growing up with a limited repertoire of alternatives to express oneself and solve problems and do not have the consistency and sustaining, positive responsive environments will perceive that mostly the world is not safe so therefore be hyper vigilant and ready to strike first, not wait."
Add in easy access to guns, and the outcome is predictable.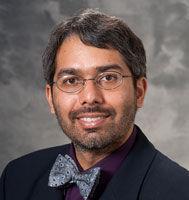 "One of the key issues with guns is that they are highly likely to turn a poor, impulsive decision into a fatal one, which is less likely to happen with a punch," Navsaria said. "Lethality is instant."
Avenues to intervene are available, the sooner in life the better.
"If we're going to pick one thing to have a laser focus on, it should be that advice, programs and policy should all be aimed squarely at developing, preserving, protecting, modeling, coaching and supporting a nurturing, strong, supportive relationship between children and the adults in their lives," Navsaria said.
"That means we need to not only tell adults what to do but also help build the skills so they know how to do it well, since it's not automatic — it's learned by seeing it done in our environment," he said.
Science supports the approach, with research showing that supportive environments heal and build resiliency by teaching children self-regulation, adaptive skills and a sense of perceived control over life's circumstances.
"We are amenable to change as humans and have within us natural resilience tendencies," said Dr. James Topitzes, associate professor at the Helen Bader School of Social Welfare and clinical director of the Institute for Child and Family Well-Being at UW-Milwaukee.
"Even as an adult, if a survivor of multiple childhood adversities can enter into a healing relationship with a therapist, spouse, friend or set of friends, that alone can introduce corrective experiences that attenuate or mitigate" the effects of early trauma.
Changing the question
Incorporating that into public policy, medical experts say, begins with looking at child and parent as a single unit to be treated, then helping caregivers to be buffers between kids and stressors.
Schools should screen children earlier, and institutions that work with such individuals — schools, clinics but also police, courts and the correctional system — should employ trauma-informed care, taking into account a person's past trauma and resulting coping mechanisms when trying to understand behaviors and providing help, they say.
In ways large and small, many are beginning to adopt such a holistic approach. For example:
Will Green's Mentoring Positives in the Darbo-Worthington neighborhood, which offers skills development and mentoring to at-risk youth.
Tutankhamun "Coach" Assad's Mellowhood Foundation, which involves children and families in positive activities like academics, gardening, neighborhood improvements and athletics, and Sheray Wallace's Meadowood Health Partnership, both on the Southwest Side.
Kaleem Caire's One City preschools, which aim to ensure young children are ready to read when they enter grade school.
Aaron Perry's Men's Health and Education Center, run from JP Hair Design Barbershop on the West Side.
Through dedicating staff and seed money, the city and Dane County have begun to create a public heath approach to addressing violence. Fostering Futures, a statewide initiative spearheaded by first lady Tonette Walker, is starting to incorporate science and trauma-informed care into the work of state agencies.
The objective, experts say, is changing the question asked of young people after they make poor decisions from "What's wrong with you?" to "What happened to you?"
Be the first to know
Get local news delivered to your inbox!