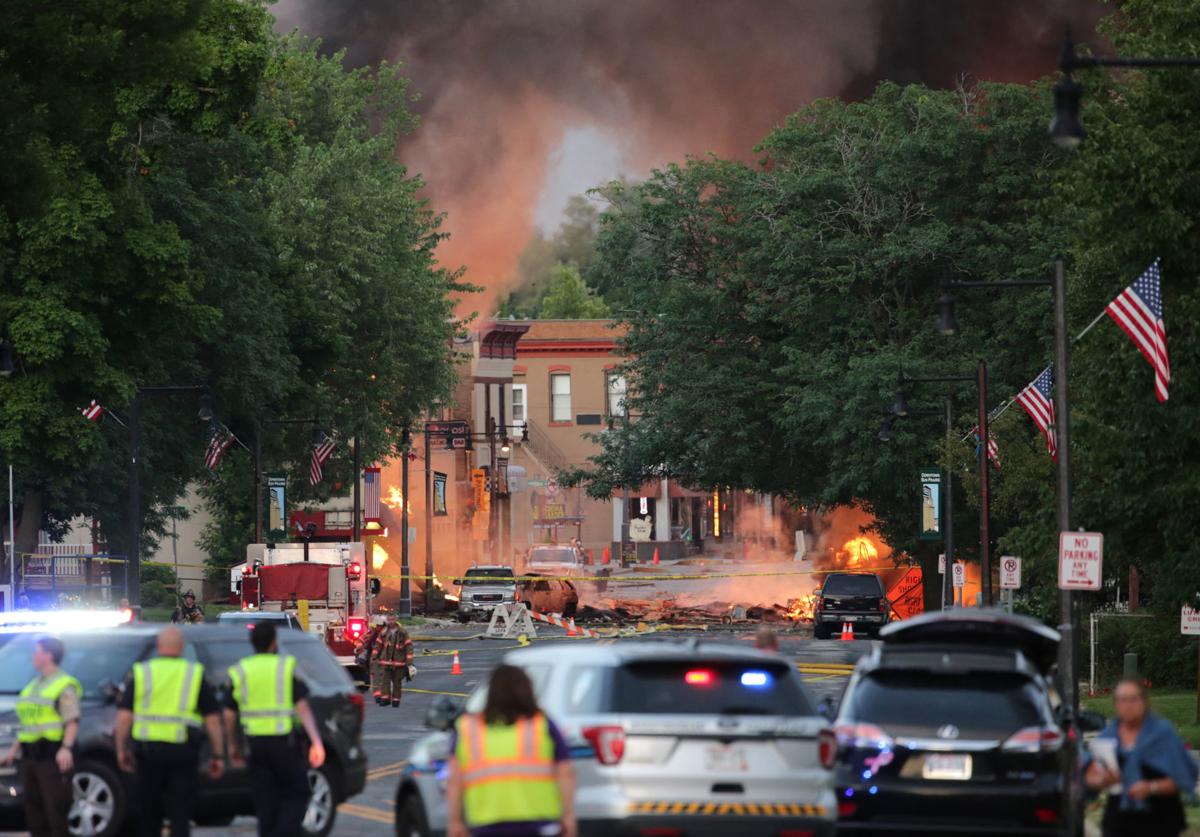 There are a number of ways to support those affected by Tuesday's explosion in downtown Sun Prairie.
The Bank of Sun Prairie is accepting donations for its Sun Prairie Disaster Relief fund created Wednesday morning to assist families and business impacted by the explosion.
Donations to the fund will be used to support local organizations such as Sunshine Place and Sun Prairie Food Pantry and their efforts to feed people who have been displaced from their homes.
"Its going to go to help families in need and businesses that have been affected," Bank of Sun Prairie CEO Jimmy Kauffman said. "One way or another, we're gonna help people."
GoFundMe.org has also created a compilation of campaigns raising money for people impacted, including a fundraiser for firefighter Capt. Cory Barr, who was killed by the explosion. To review the list of campaigns to donate to, go here: go.madison.com/GoFundMe.
To assist people whose lives and property have been greatly impacted by the explosion, the Bank of Sun Prairie is creating a special disaster relief loan program for community members and businesses affected within a half-mile radius of the explosion between Main Street and Bristol Streets. To learn more about the loan program, visit a teller at one of the Bank of Sun Prairie locations.
A link to donate to the Sun Prairie Disaster Relief fund online will be available Thursday afternoon on the bank's website, Kauffman said.
Donations will also be accepted at these Bank of Sun Prairie locations:
550 Broadway Drive, Sun Prairie.
695 S. Grand Ave., Sun Prairie.
419 W. Cottage Grove Road, Cottage Grove.