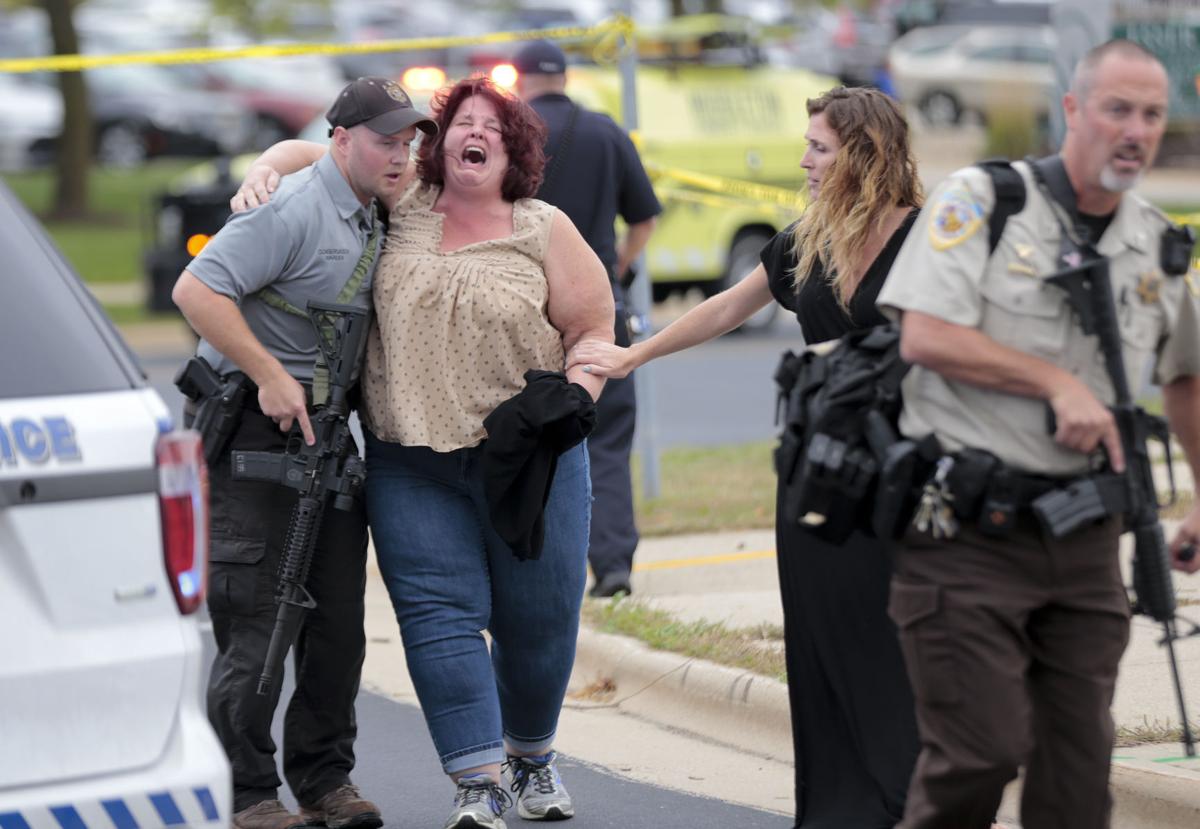 MIDDLETON — A gunman shot four people, none fatally, at his Middleton workplace Wednesday morning before he was killed in a shootout with police, Middleton Police Chief Charles Foulke said.
Authorities had not released the man's name or age, but police said he was from Madison and worked at WTS Paradigm, a software company at 1850 Deming Way where the shooting occurred. Police said a motive for the shooting was not yet known.
Foulke said the shooter had been in the building before he began shooting at fellow employees around 10:29 a.m. One of the four people injured was just grazed by a bullet police say was fired from a handgun.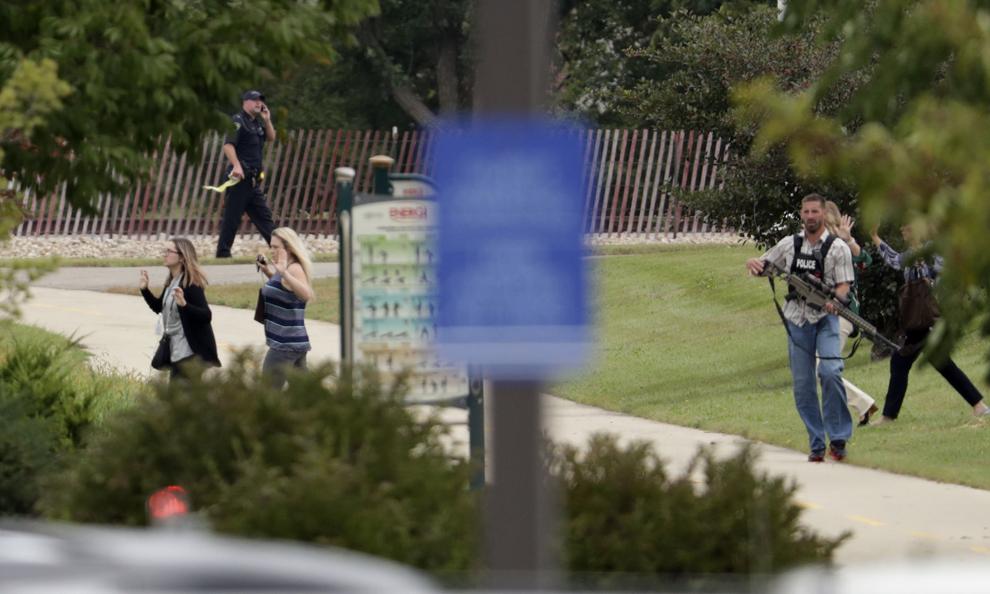 UW Hospital spokesman Andrew Hellpap said one of the victims was in critical condition Wednesday night, while two were listed in serious condition. St. Mary's Hospital also treated one victim with injuries that were not life-threatening, spokeswoman Kim Sveum said.
The gunman, who carried "a number of magazines" with many bullets, was confronted at 10:34 a.m. by two Middleton police officers and two Dane County Sheriff's deputies, all of whom fired at the man, who also shot at police, Foulke said. No police officers were injured.
"They arrived very quickly, within minutes," Foulke said. "I think a lot less people were injured or killed because police officers went in and neutralized the shooter."
It was not known if employees at the office were targeted or how many times the gunman and police fired their weapons. The gunman, who Foulke said had no criminal past and no previous contact with the police department, died at UW Hospital, Foulke said.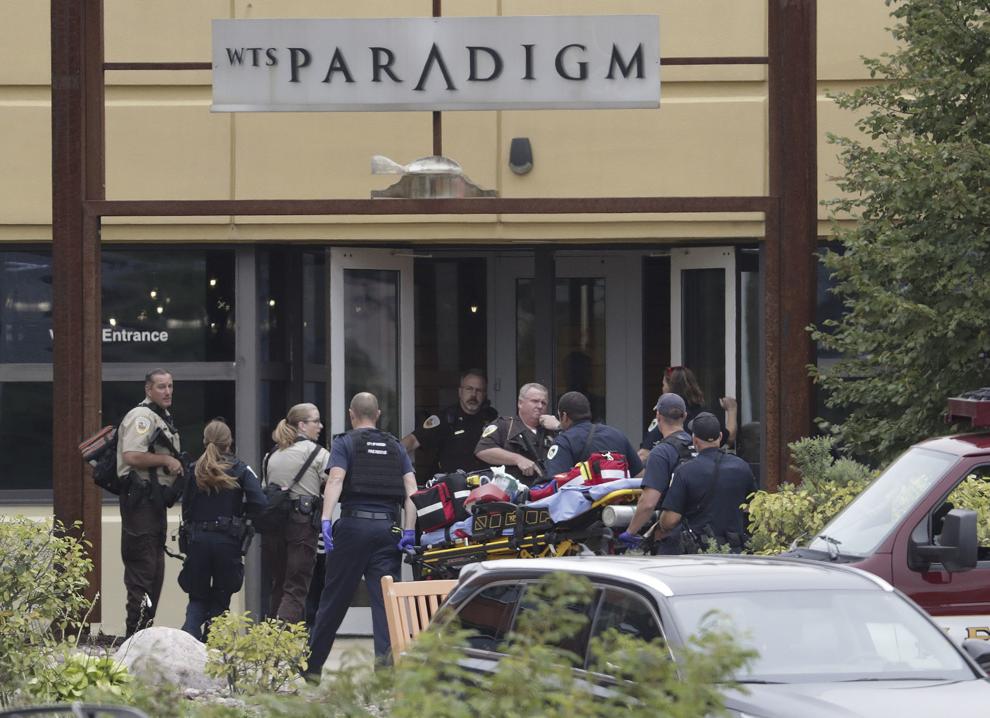 A witness to the shooting who works for WTS Paradigm but asked not to be named told the Wisconsin State Journal the shooter was a company employee.
The witness was moved safely to a nearby hotel after police arrived at the scene. The witness, his voice still shaking, said he texted his wife "Oh my God" just after the shooting began and sheltered in place in a room, where he heard about a dozen gunshots from what sounded like a handgun before police arrived.
He said he kept thinking, "The walls in the office aren't thick enough."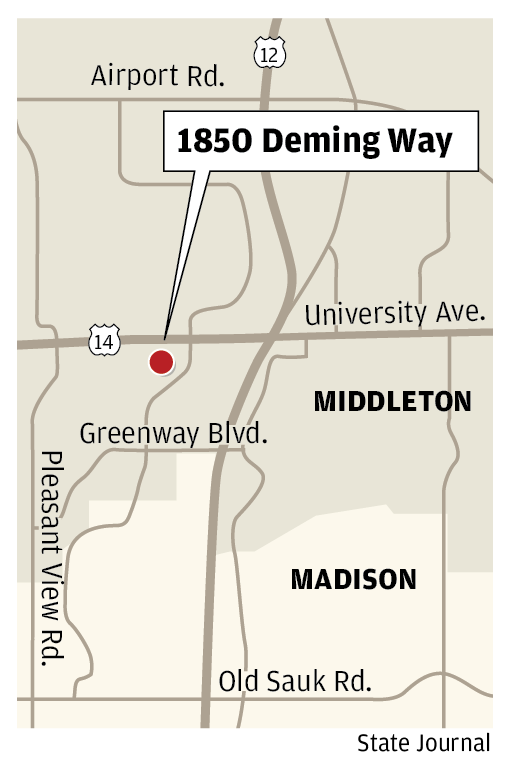 He didn't survey the scene in the office as he was being escorted out but said he saw one woman with a shoulder wound being taken to an ambulance.
"She was definitely in pain," he said.
WTS Paradigm's office has about 160 employees at that location, he said.
Founded in 1999 by CEO Nate Herbst and Lyn Hartl, WTS Paradigm makes software for the building products industry. It was ranked by Inc. magazine in 2014 and 2015 among the nation's fastest-growing businesses.
WTS Paradigm released a statement Wednesday night expressing gratitude to the law enforcement and emergency personnel who responded, along with nearby businesses that provided food, water and places for employees to stay after the shooting.
"The entire WTS Paradigm team is shocked and heartbroken by the incident that occurred today at our Middleton office," the statement said. "Our deepest thoughts are with all of our staff and their loved ones."
The company plans to provide grief counseling for employees and "additional support services to staff," according to the statement.
Lance Muzzillo, who works at Sentry Insurance on the fourth floor of the building where the shooting took place, said he was on a conference call when an announcement was made over the office public address system that no one was to leave the building.
"I didn't hear anything," Muzzillo said of the shooting, which happened on the first floor. "It was quick. We were on lockdown for maybe 45 minutes and then we had Dane County Sheriff's officers come up and account for everybody on our floor and then escort us down to this spot."
He was standing with about 40 other employees waiting for buses to take them to a hotel where they would be given rides home.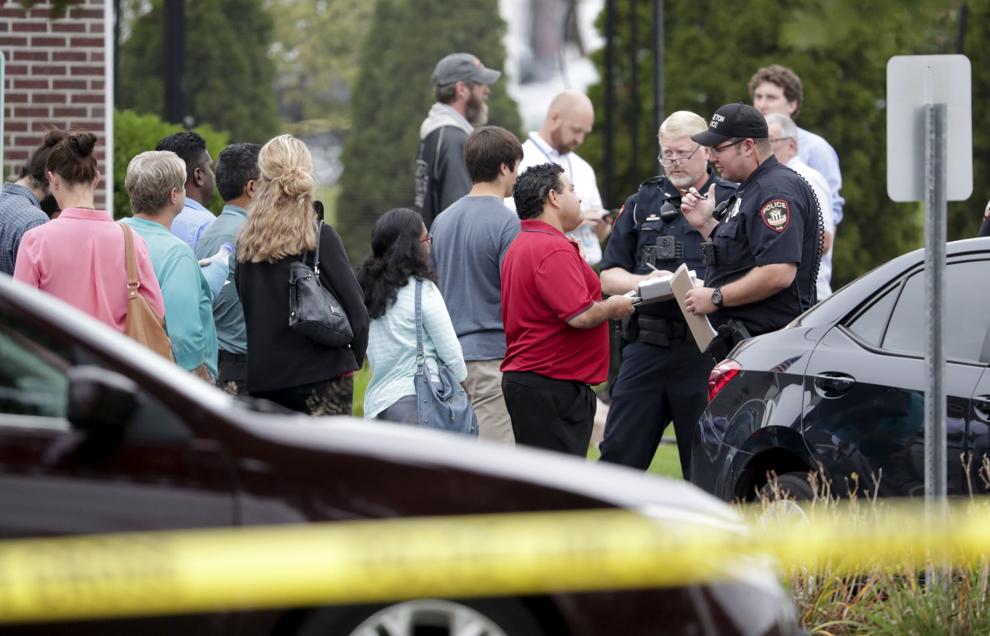 Priya Allu, who works in the building where the shooting took place, spoke to her husband, Mukesh Allu, after getting out of the building.
"She said she heard sounds like hammers hitting something, but it was gunshots," Mukesh Allu said.
The shooting brought an enormous contingent of law enforcement and other first responders to the scene, located near Greenway Station. Madison police, agents from the FBI and federal Bureau of Alcohol, Tobacco, Firearms and Explosives agency, ambulances from multiple jurisdictions and a mass casualty response unit from the Madison Fire Department were among those at the scene.
Because the incident included an officer-involved shooting, the state Department of Criminal Investigation was also on the scene, Foulke said.
Andrew King, an employee at TrafficCast, 1800 Deming Way near where the shooting occurred, said he saw a man carrying a handgun inside the building at 1850 Deming Way.
"I saw a dude walking with a gun inside the building," King said. "He was just walking with it, and I didn't see any shooting."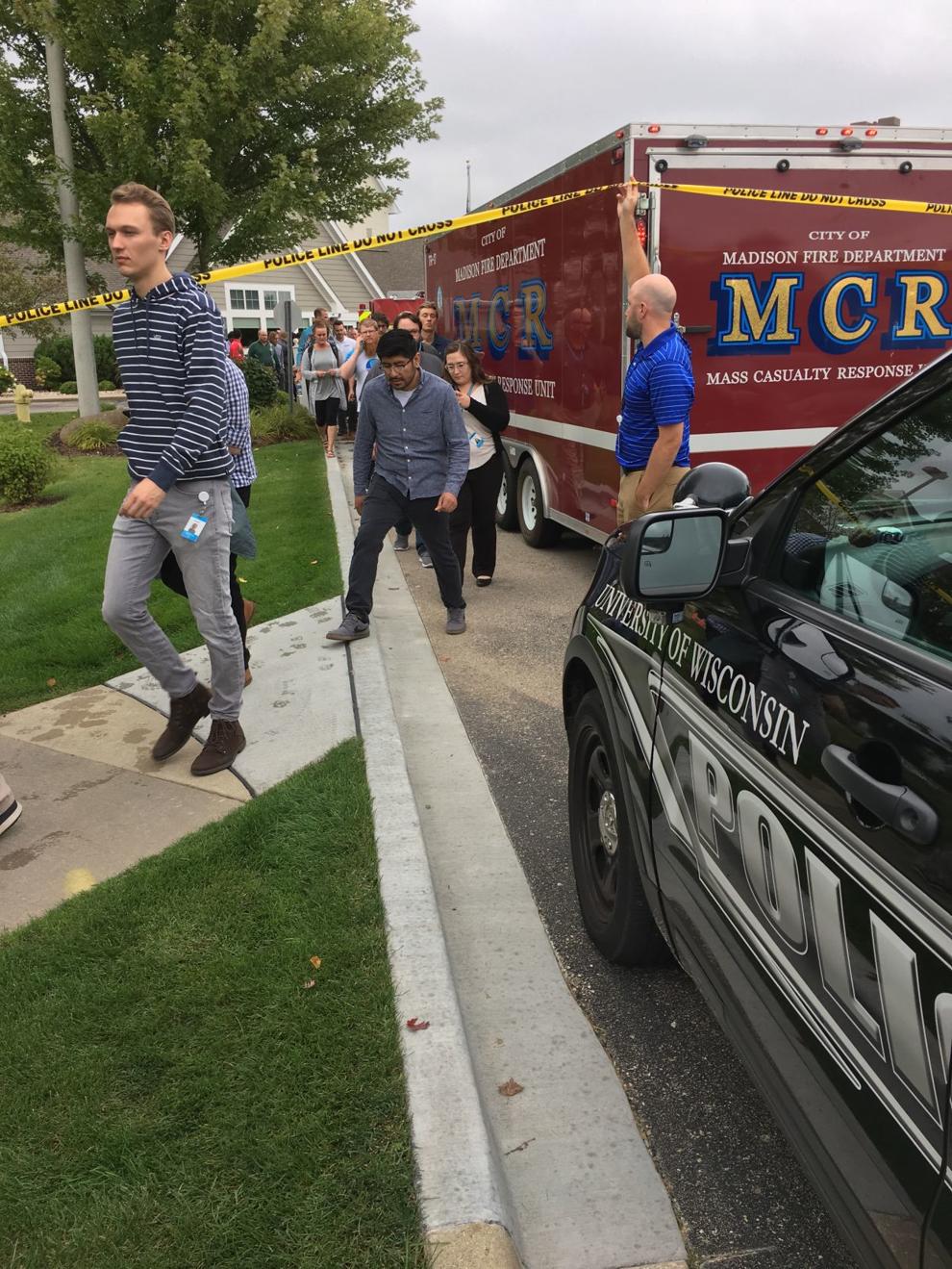 Kris Cotharn was on the second floor of IMEG, an engineering firm located in a building next to where the shooting happened.
"I was in a conference call when people in my office said there's cops around our building," Cotharn said. "I looked out the building and saw cops entering Paradigm with guns and heard shots after that."
She said she heard five or six shots but didn't see any shooting. There were about 25 people in her office.
"When we saw the police enter the building I told everyone 'away from the windows.' We (then) waited in our locked office until the police came and escorted us out.
The Middleton Cross Plains School District put all of its schools on lockdown Wednesday morning as a precautionary measure, district spokesman Perry Hibner said.
The order, in effect for schools closest to the shooting for 90 minutes, was lifted around noon.
Late Wednesday, the investigation into the shooting took Madison police to the city's Southwest Side. The 9700 block of Watts Road, which is a new development just off South Point Road south of Mineral Point Road near Blackhawk Church, was cordoned off with police tape.
Kim Squires, who moved into a new townhouse on the street in June, said she came home around 5:15 p.m. to find a Madison police officer putting up yellow tape across her front yard. The neighborhood is a mix of single-family homes and townhouses.
"What she told me is that it's related to the shooting today and we can't get back in until at least 8 p.m.," said Squires. "Not only could you not get in (to your home) but you had to leave."
State Journal reporters Kelly Meyerhofer, Chris Rickert, Matthew DeFour, Mark Sommerhauser and Chris Hubbuch contributed to this report.
Photos: Gunman shoots 4 at workplace in Middleton
Gunman shoots 4 at workplace in Middleton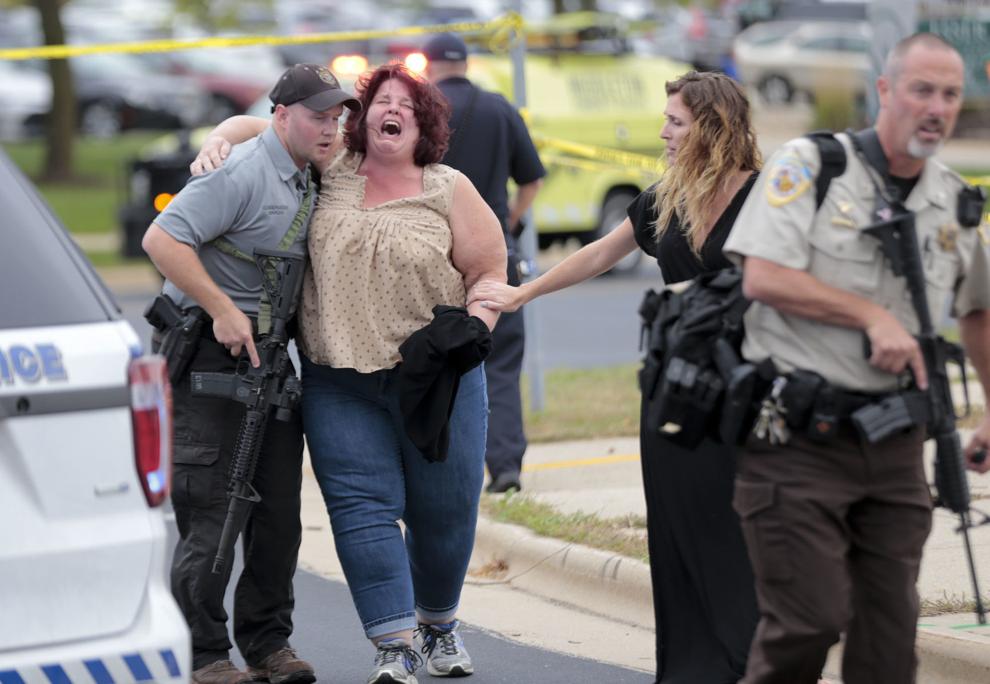 Middleton shooting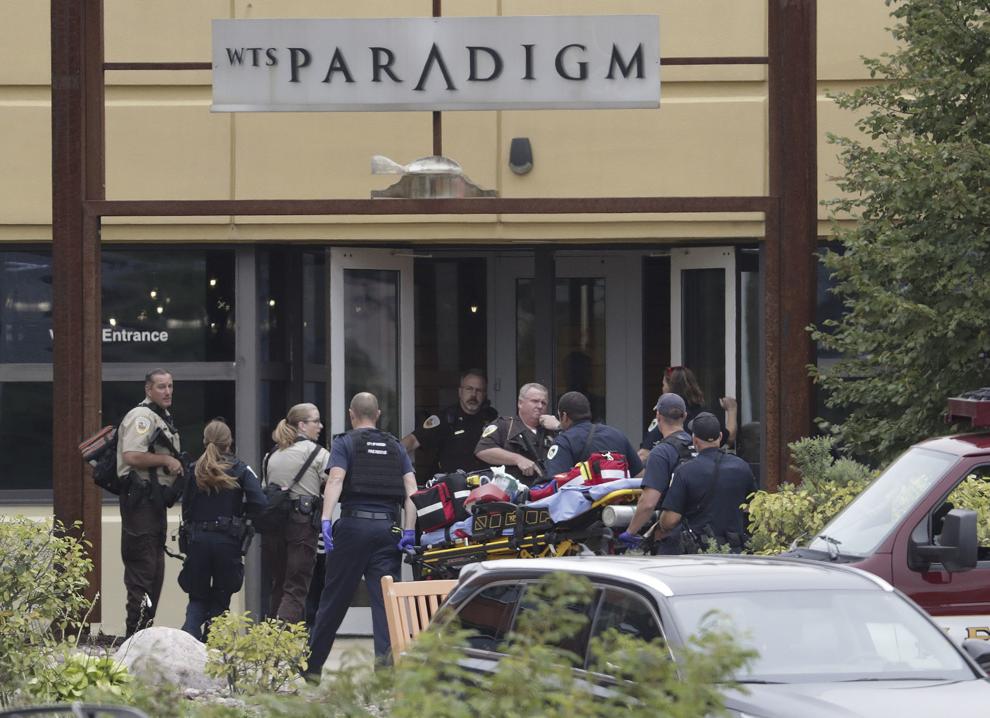 Middleton shooting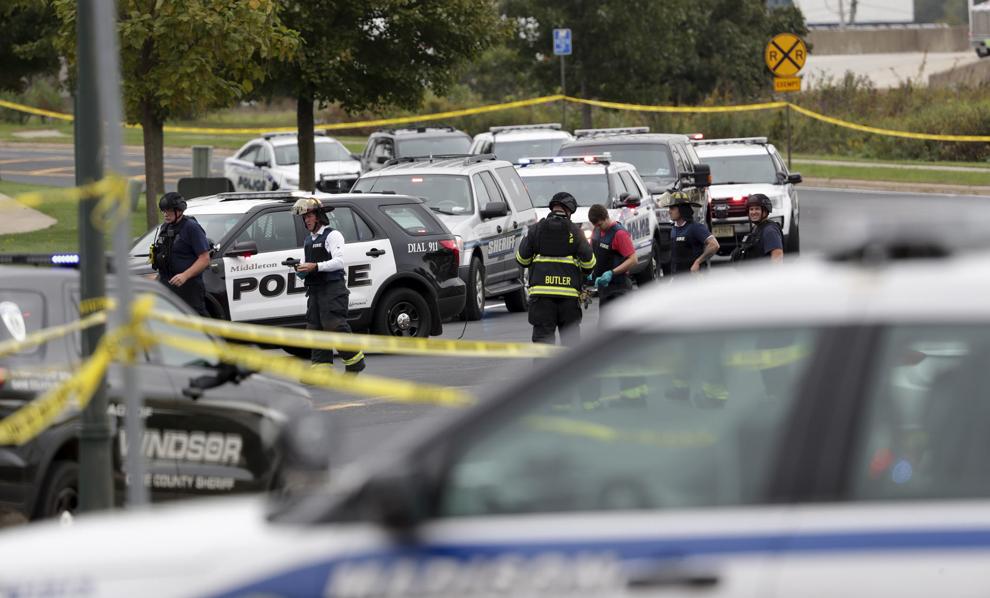 Middleton shooting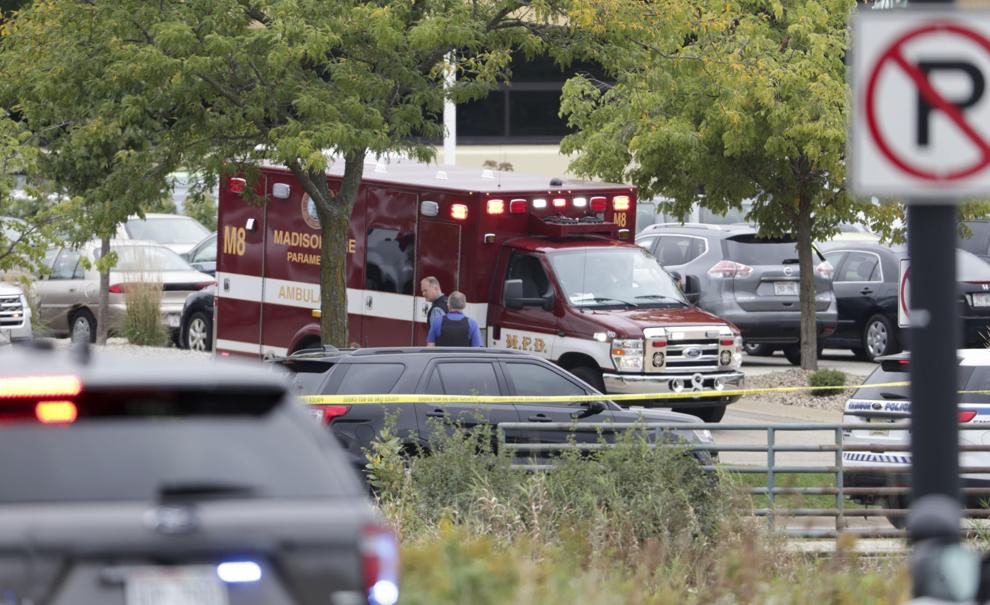 Middleton shooting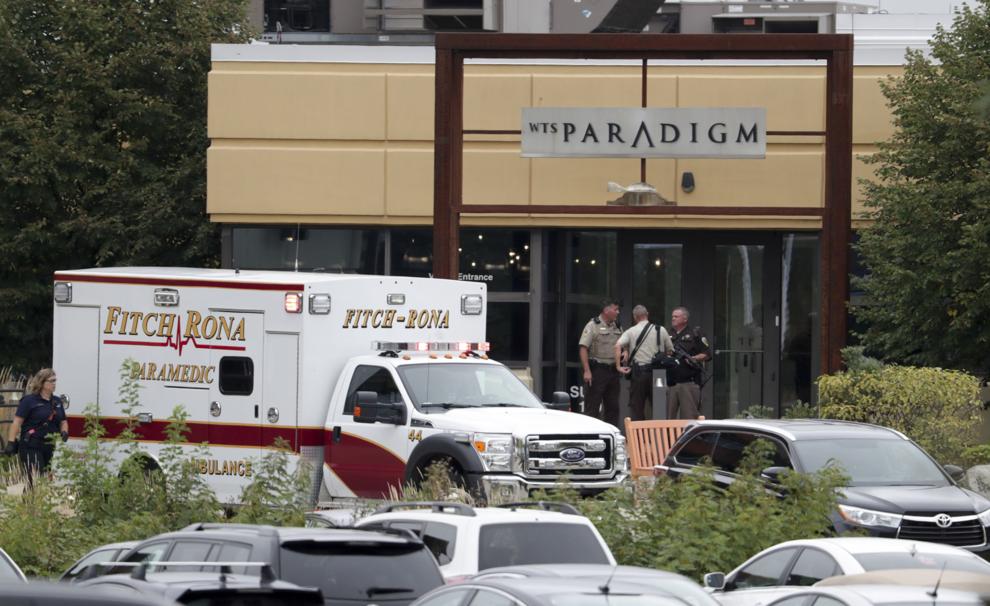 Middleton shooting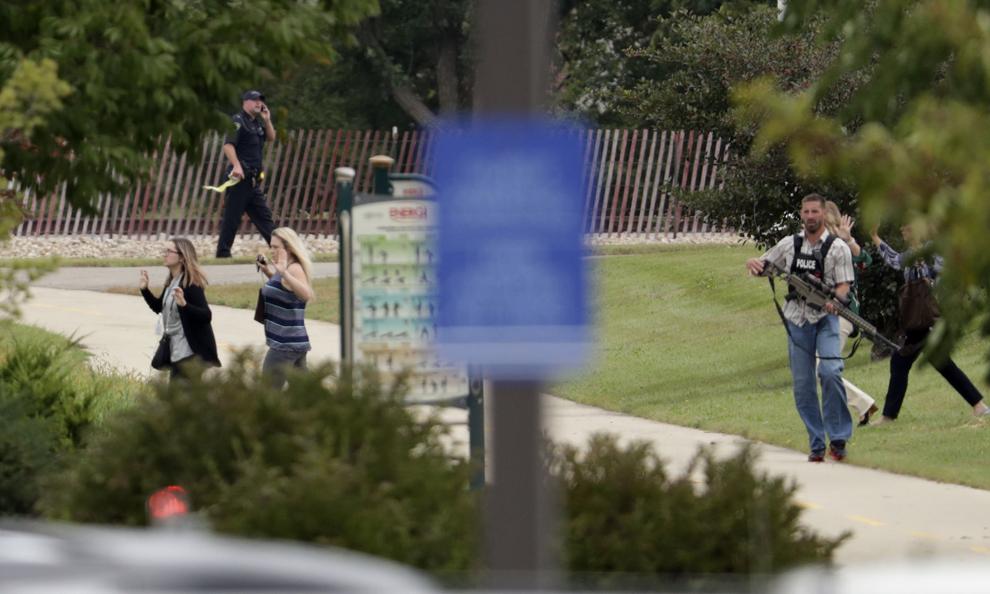 Middleton shooting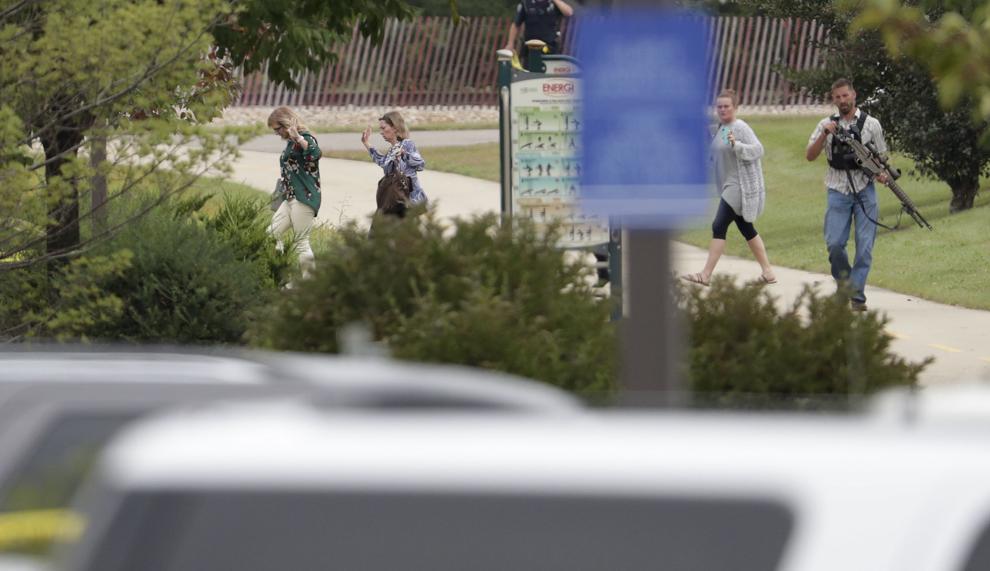 Middleton shooting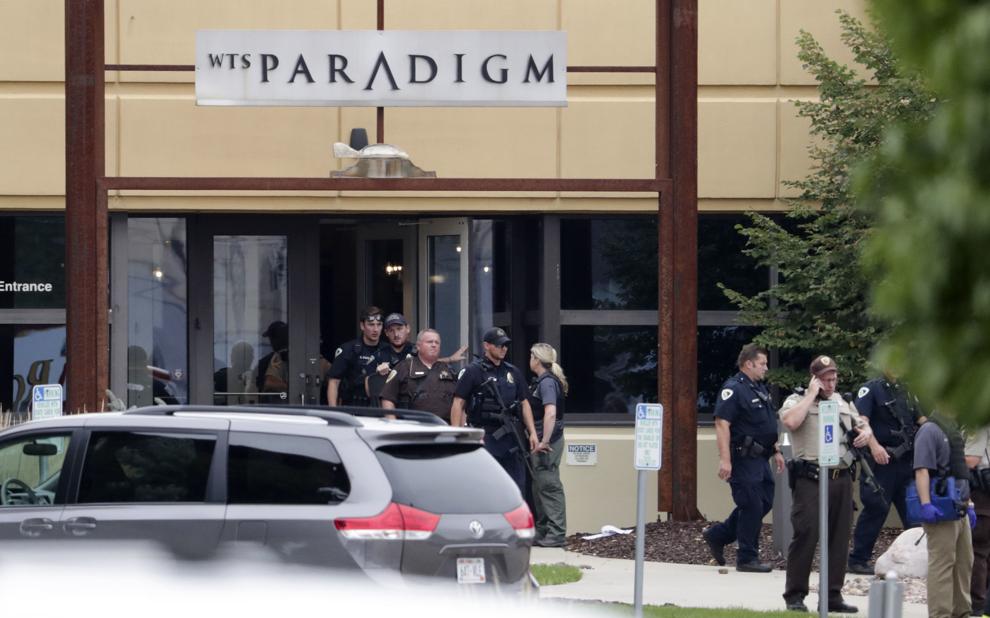 Middleton shooting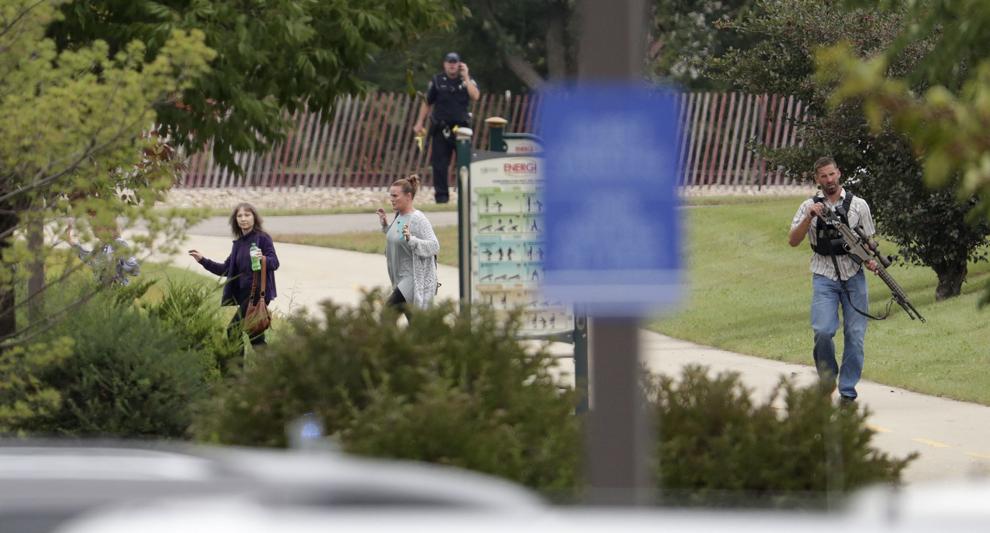 Middleton shooting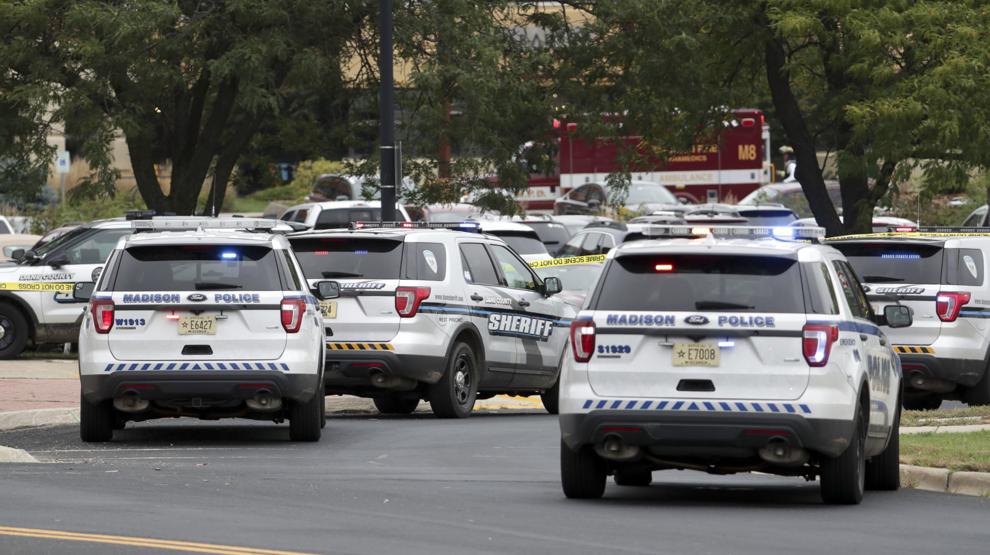 Middleton shooting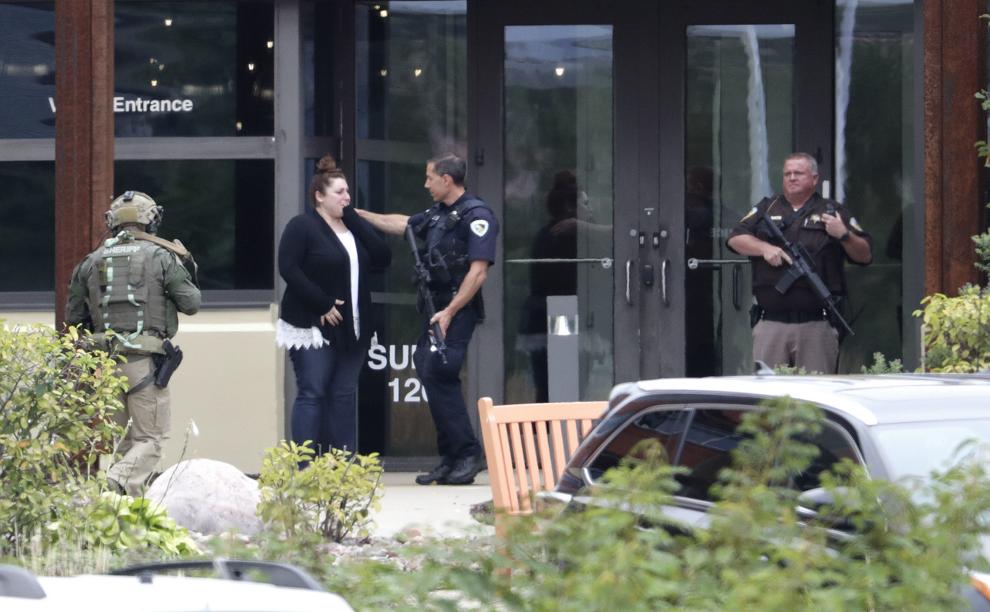 Middleton shooting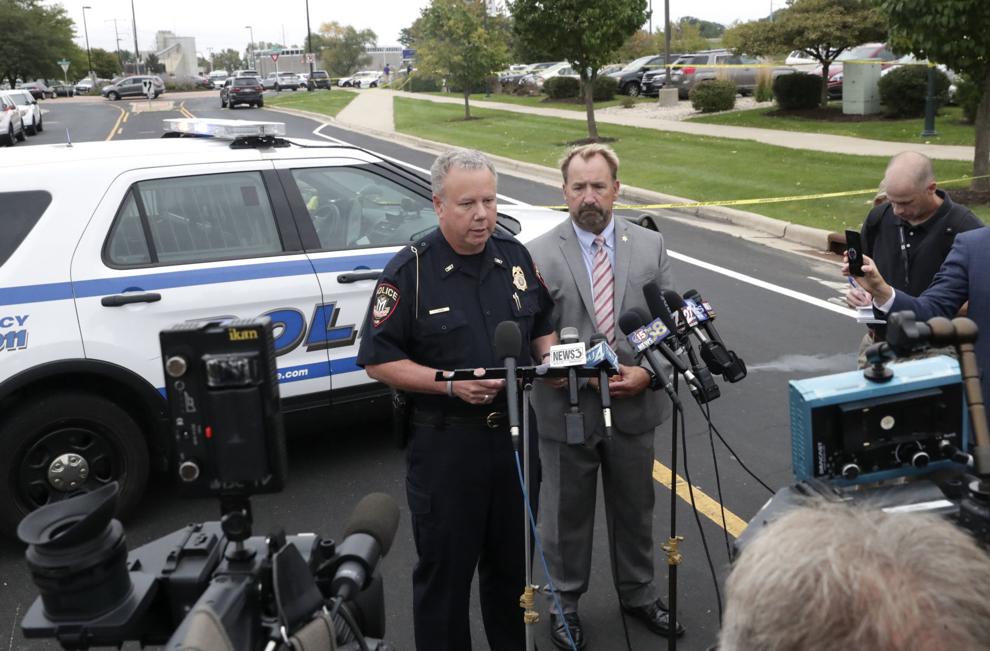 Middleton shooting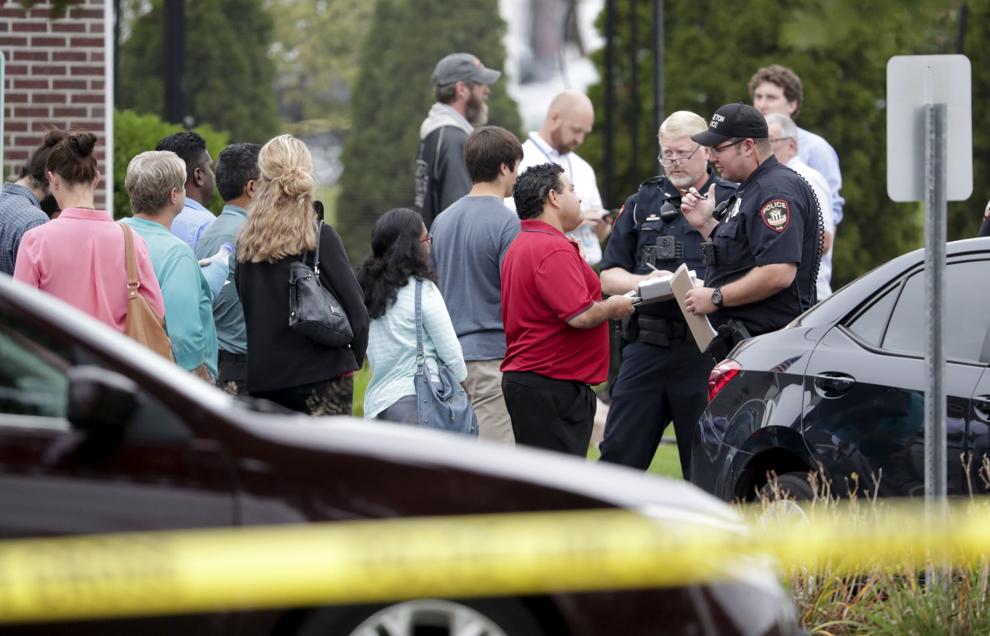 Middleton shooting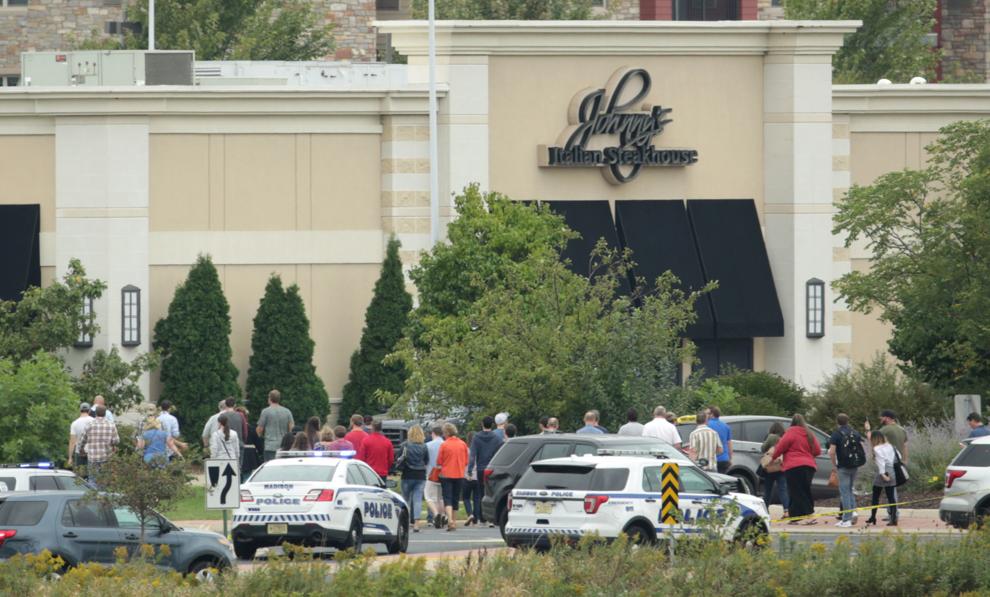 Middleton shooting