Just hours after being shot at close range on Madison's North Side, 29-year-old Eldridge L. Taylor clings to life as his mother, brother and girlfriend anxiously await word of his condition in a long hallway near the emergency room at UW Hospital.
Anthony Cooper Sr., Jerome Dillard and Aaron Hicks, members of the community-based Focused Interruption Coalition, who have been with the family at the hospital, draw near as a doctor approaches. Madison Police Lt. Tim Patton, who leads the department's Violent Crimes Unit, is also nearby, while more officers are down the hall.
The doctor tells Taylor's mother that her son has taken multiple shots to his abdomen.
She collapses, weeping and wailing, "Oh my God." Taylor's brother, not long released from prison, is flush with anger. "I've been good. I've tried to be good," he says, his words suggesting a struggle with an urge for revenge. He warns the doctor to save his brother.
At that moment on the evening of March 28, it seems anything can happen.
But before it does, Cooper, Dillard and Hicks, wearing matching powder blue jackets, reach out and surround the mother, brother and girlfriend with comforting hugs. They circle close and pray. The police do not have to act. The doctor returns to the emergency room, where Taylor lies with damage to several internal organs and a bullet lodged in his spine.
It is a one of many moments that night in which Cooper, Dillard and Hicks offer their commanding yet soothing presence as peer support specialists, former offenders with deep ties in the community hired to intervene in times of trauma to comfort victims of violent crime and calm the impulse to retaliate.
As shootings and homicides rose in 2016 and 2017, the city awarded contracts to the Nehemiah Center for Urban Leadership Development and its subcontractor, FIC, of $200,000 last year and another $200,000 this year for crisis-based peer support. The program provides 24-hour emergency response and support services following the crisis. It also provides longer-term services for individuals having medium to high risk of further violence. Nehemiah offers a variety of services, including help with re-entry after incarceration.
Peer support specialists had been doing some crisis work previously, mainly with those re-entering the community from incarceration. But amid growing gun violence, some African-American community leaders began showing up at crime scenes to intervene, de-escalate tension and provide support.
Nearly a year earlier, on May 17, 2017, police responded to a shooting at a gas station on the North Side. While the victim, whose injuries were not life-threatening, was taken to a hospital, members of FIC responded to the scene.
The next day, at a press conference, Mayor Paul Soglin said the city had deployed for the first time a still-evolving "rapid response" of community members designed to help individuals and families connected to gun violence. The announcement surprised members of FIC and police, since no formal arrangement with the city had yet been completed.
Two weeks later, on May 31, 2017, FIC learned a large crowd of young black men was arguing in the Darbo-Worthington neighborhood on the East Side. There was talk of potential for violence, possibly a gun.
Dillard went to the scene, spotted someone he knew in the crowd and talked to him. Other FIC members arrived and engaged the young men. The scene settled, the conversation shifted to conditions in the neighborhood, a lack of opportunity, the need for jobs. The police were never called.
"That was a defining moment for us, being able to defuse that situation and talk with that group of young men," Dillard said.
The two interventions, however, gave pause to police, who had concerns about preserving the integrity of their investigations, the safety of FIC volunteers and the group's aim.
"In the spring of 2017, all of a sudden, they were part of the process," Patton said.
Delicate work
A year later, just before 4 p.m. on March 28, police are alerted to a shooting outside the Ridgecrest Apartments on the 500 block of Northport Drive, site of a homicide last year.
Twenty-one officers are assigned to the call. Patton heads to the scene and learns Taylor has been taken to UW Hospital, his family and friends brought to a command post that's been set up at the North Police District station.
Patton, enroute to the scene, connects with Cooper by phone. Cooper asks where peer support specialists would be most useful. "I'd say the hospital is the priority, given that's where the victim is and that's where the family will be," Patton says.
He's careful not to provide details, like the identity of the victim or the suspect. "We don't want to be wrong about it," Patton tells the State Journal, who is with him for the evening. "Detectives don't want the case jeopardized by information being released too early."
He informs a sergeant at the hospital that members of FIC will be arriving.
At the crime scene, Patton learns the suspect's girlfriend and Taylor's mother know each other. It's later learned that the confrontation was over how the suspect, Jesse E. Bodie, 29, had treated Taylor's mother.
He also learns that Bodie and Taylor were "nose to nose" when the shots were fired, that children were in the back seat of Taylor's vehicle at the time and that there are other witnesses.
As police check the scene for shell casings, children play nearby while a man tends to his grill. A little girl appears at the sliding glass door of an apartment.
The latest word on Taylor is grim, and police fear he may not survive. Patton heads for the hospital.
Meanwhile, police are piecing together details of the shooting at the command post, and by mid-evening will have reviewed images captured from surveillance cameras at the apartment complex and mapped out a diagram of those involved and their connections to one another on a large white board.
The big concern is that some of the people heading to the hospital could be on opposite sides of the shooting, Patton says. "FIC's challenges are great because there's so little clarity of what's going on. It's hard to know what we have, what's going to happen next."
Positive relationship
The relationship between FIC, the police, UW Hospital — the region's only Level 1 trauma center and where gunshot victims are taken — and the Dane County District Attorney's Victim-Witness Unit has been positive, all sides agree.
Each FIC member is assigned two, 24-hour, on-call shifts each week and paid $25 for each of those days. FIC designates a dispatcher, who is also paid $25 a day and who, with the executive director, determines who should respond and where to meet.
In most cases, peer support specialists aren't dispatched to crime scenes but rather to the hospital to meet victims and their family.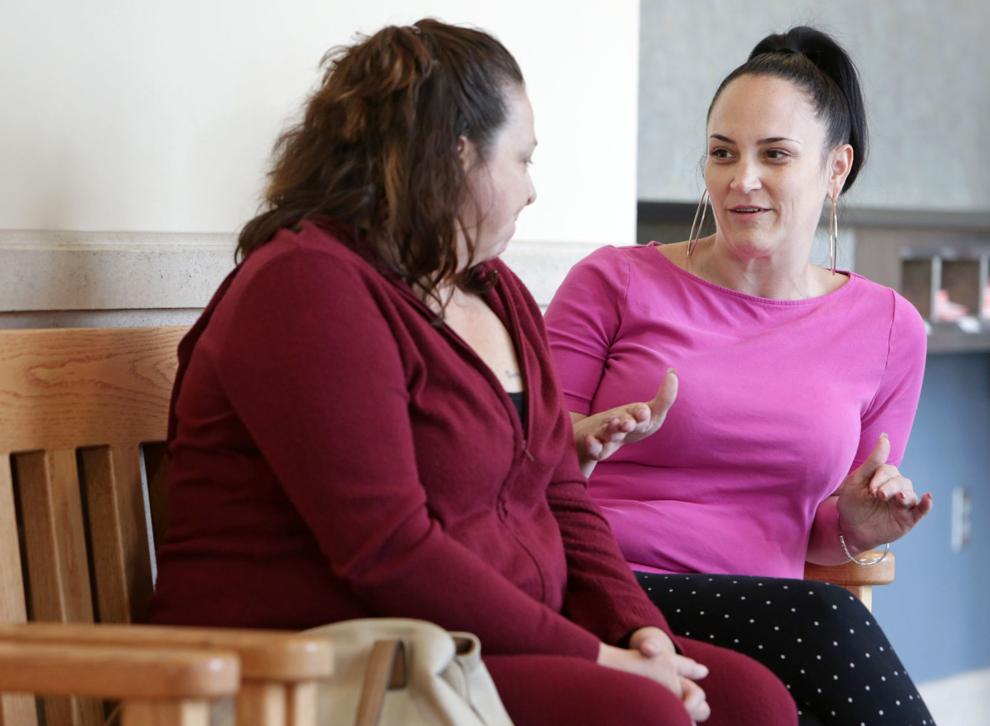 For crisis response, specialists are paid $40 an hour up to a maximum of five hours, or $200 per incident, FIC assistant executive director Zandra Hagberg said. Depending on their position, specialists are paid a lesser amount if they continue working with someone afterward. In both cases, Hagberg said, they tend to work far more hours than they're paid.
"It's never a forced situation," Cooper said, noting some decline FICs assistance.
The most delicate relationship is with the police, who will share limited information with FIC, with no expectation the group will reciprocate. As part of its role, FIC often serves as a bridge with those impacted by violence, explaining what the police, the hospital and others will need or can offer.
"The information flow is one way," Patton said. "The more information sharing that occurs, the sanctity of FIC can be undermined. I don't expect a lot in return other than a trusting relationship."
Indeed, Cooper said, FIC's credibility as a neutral party hinges on not sharing what the group knows with anyone.
"The police, no matter what, are (still) the police," Cooper said.
'It means a lot'
Often, because of their deep ties in the community, FIC learns of incidents before police contact the group. "When we get calls, somebody knows somebody who is close to the family," Cooper said.
Hagberg, who works with women, still sees Jessica Marias, whose boyfriend and father to their son, Michael Meaderds, 33, was slain in the earlier shooting at the Ridgecrest Apartments. FIC helped with housing, storing property and funeral arrangements.
"It meant a lot," Marias said of the help. "If not for them, I don't know where I would have started. I'm so grateful for them being there."
The work can be unrelenting.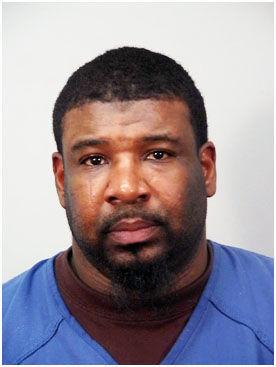 On the evening of May 16, FIC got word of a shooting at 9 Waunona Woods Court. There were connections between the suspect, Antonio Gentry, 36, and victim, Rayshawn Jackson, 24, who would die five days later.
More than 30 friends and family descended on the hospital, and FIC called in all its available peer support specialists.
"In crisis, people show their emotions differently," Hagberg said, adding that doctors can't always come out to explain what's going on and nurses can't always provide information.
After a young man became visibly upset, Cooper took him aside and counseled him. The police didn't act. "It could have gone completely differently," Cooper said.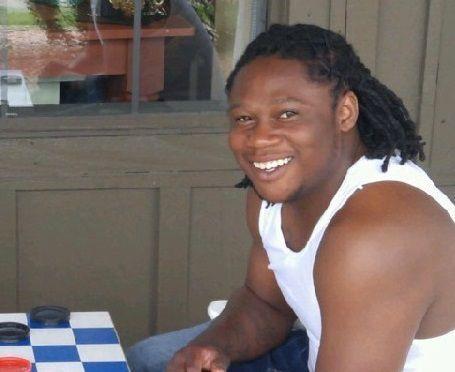 "My biggest fear that night was a bunch of people trying to rush the emergency room," he said.
Another afternoon, Hagberg is at Dane County Circuit Court to support Jennifer Philumalee, whose daughter, Ciara, 24, was shot to death on July 28, 2017, on the North Side, and whose son, Cole Williams, is now facing charges of carrying and using a weapon, disorderly conduct and possession of THC.
"There's so much going on it's just crazy," Philumalee says. Hagberg offers a hug and replies, "You have a huge support system."
In a small room near the courtroom, Dillard and Hicks sit with Williams as he waits for his attorney. "You have to figure out a plan for life, because you've got a lot coming at you," Hicks says.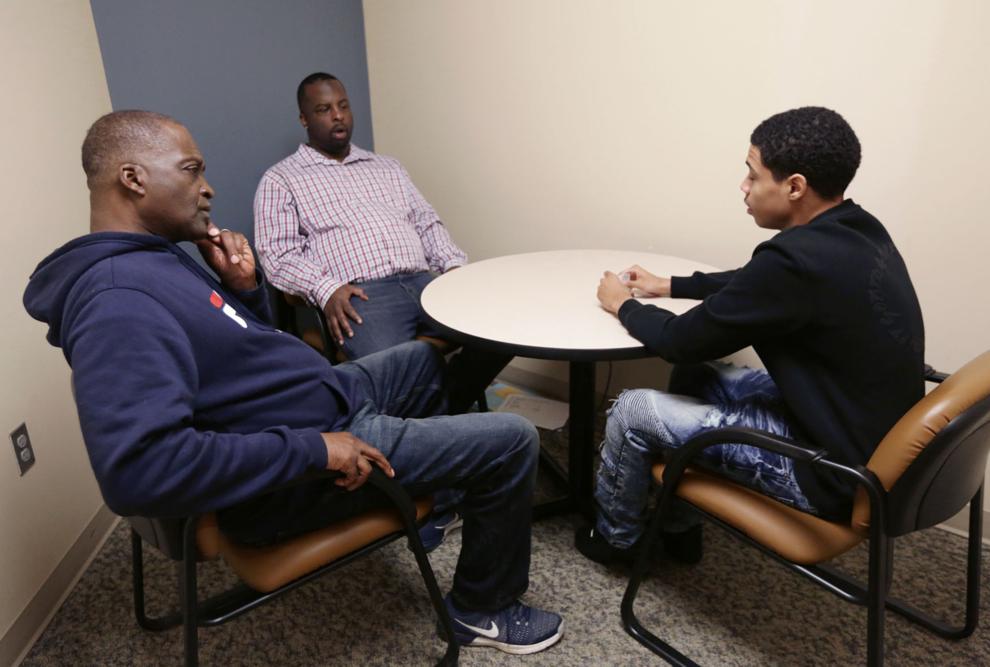 The constant interaction with those experiencing anger, grief and trauma means the FIC responders must also take care of themselves, Hagberg said, explaining that FIC has a partnership with Anesis Therapy to provide quick access to care for both clients and peer support specialists.
"Because we're doing (peer support) from a position of experience, it means we've been though trauma," Hagberg said. "Every time we go to a crisis and respond, you relive one's own trauma. You must deal with it."
Building trust
Back at the hospital on the evening of March 28, FIC is allowed to be with Taylor's family members in the waiting room. Dillard and Hicks accompany Taylor's mother as she speaks with police.
In the past year, Patton said, the police and FIC have been in these sort of scenes together about 10 times.
"I think it's highly valuable," Patton said. "It's comforting to the family. It allowed the doctor to do what he needed to do."
Aurielle Smith, UW Health adult trauma prevention coordinator, also endorsed the process.
"As the only Level 1 trauma center in the region, we view this partnership as critical to our ability to care for patients and our community," she said. "We view FIC's role as important to not only provide services in time of trauma but to also work in many other ways to disrupt the cycle of violence."
On this night, Patton is especially concerned about the victim's brother because a culture of street justice always suggests the potential for revenge.
"What happens to him in coming days is an absolute concern," he said. "The possibility of escalation is high. I think (FIC) can help preventing what comes next. Keeping people safe. Lessening the likelihood of retaliation. They have a greater understanding of these long-term conflicts and feuds."
As of Tuesday, Taylor remained in good condition at UW Hospital.