In the early evening of April 18, 2016, an incendiary mix gathered at Penn Park on the South Side.
A group including men from Chicago was hanging out and gambling at a picnic table. But there were people from a rival group at the park, too. At one point, Martez Moore, 30, part of the rival group, jumped on the picnic table. Words were spoken. Guns came out.
It would be a violent night.
And Madison would never be the same.
Within 25 days, three young men — Moore, Darius Haynes, 38, and Elijah James Washington III, 28 — would be killed, all by gunshots, in the city's first series of retaliatory murders to occur in public places. The first came in a bar parking lot before closing time on that first night; the latter two retaliatory killings just a day apart at gas stations before dark.
"We all go to those places," Madison Police Chief Mike Koval said. "They are not out-of-the-way places. It wasn't 2 a.m. That gets people's attention."
The shooting wasn't over, either.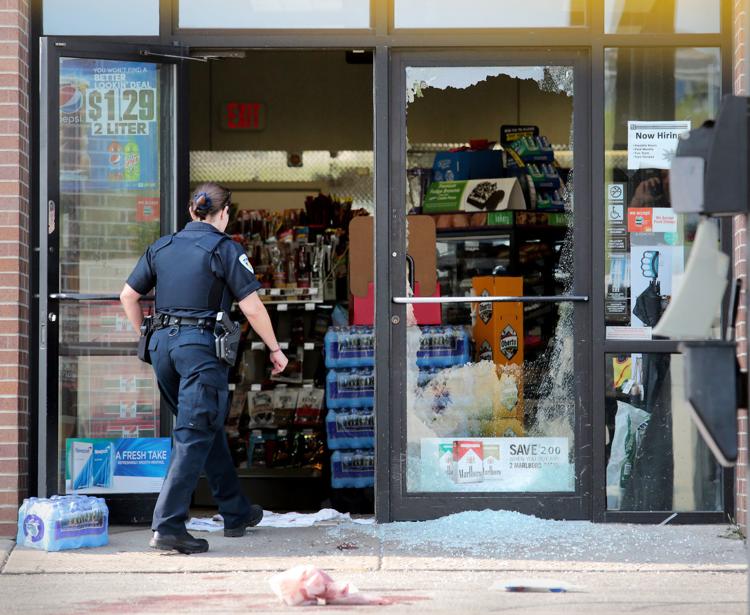 Altogether that year, police received 179 credible reports of shootings in the city, including three more gun-related homicides. In 2017, reports of shots fired rose 23 percent to 220, although the method of counting changed. Seven people were killed by firearms, including one police described as a "cold, brutal assassination."
In the first six months of 2018, police received 101 calls for shots fired, a 6.3 percent increase over the 95 calls for the same time period last year. So far this year, the city has made two arrests for first-degree intentional homicide, six arrests for attempted first-degree intentional homicide, and 15 arrests for first-degree reckless endangerment.
"Overall, crime has not been rising," Koval said. "(But) gun related violence is on the uptick, by far, compared to previous years."
The momentum of violence can be cyclical and powerful. If a shooting occurs, police, peer support specialists and other community responders intervene, try to prevent retaliation and support those impacted afterwards.
In investigating cases, police see intersecting names or patterns of the same people over and over, Koval said. "You start to realize that the repeated acts of gun violence are not as widespread as one would imagine and certainly not random. There is generally a connection somewhere."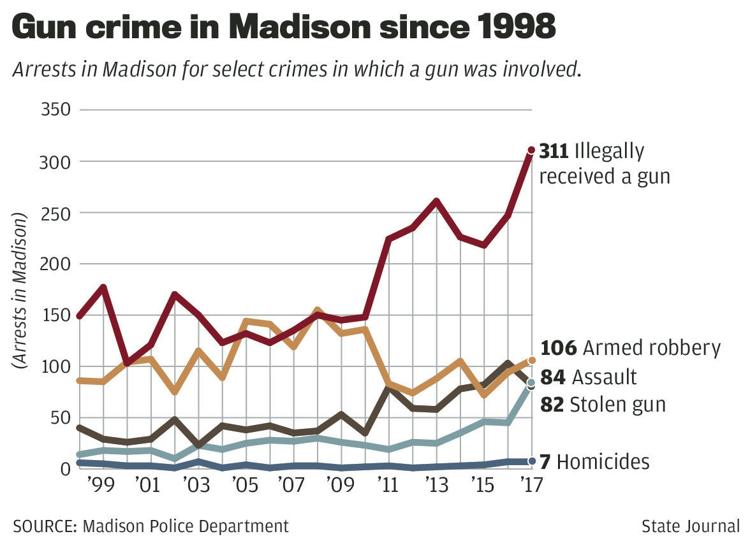 Many things — personal history, disrespect, alcohol, drug and gang connections — were at play in the 2016 shootings.
After the conflict at Penn Park, a large group of 15 to 20 men and women went to O'Grady's Pub, 7435 Mineral Point Road, on the Far West Side, police accounts say. Around 1 a.m. about half of them went outside. Although there were no problems inside, shortly after the smaller group left the bar a disturbance occurred outside with multiple shots fired from at least two guns. The victim, Moore, was found on the sidewalk near the door, dead.
"The first (homicide) was spontaneous," Madison police Gang Unit Officer Shane Olson said. "(When) gangs are involved. The expectation is (they will use) guns, they are already predisposed to violence."
The impulse toward retaliation is hard to stop, police said, the lure of "street justice" eclipsing fear of any consequences.
"It's just very hard to deal with," Olson said. "There's almost an expectation you're going to prison sometime, that you're going to be doing time. That's part of natural life."
Missed opportunity
After Moore was killed, Madison Police Det. Jamie Grann — who had made contact with Haynes, Moore's close friend — met with Haynes and asked that he let police make a case. "I felt we had a pretty good connection with him," Grann recalled.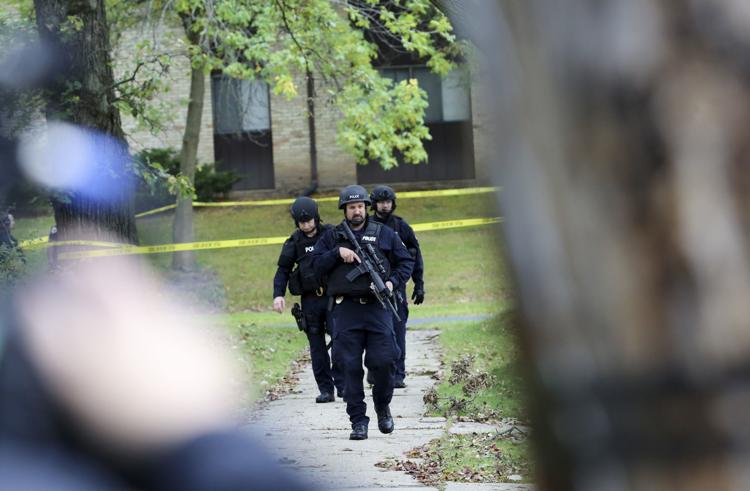 At one point, Haynes had told police that he was being followed by members of a group linked to the initial homicide.
Just before 6:25 p.m., on May 10, Haynes was "summarily executed" when someone shot him as he sat in a car at a gas station on the Southwest Side.
A day later, at about 8 p.m., May 11, Kortney Moore, 28, Martez Moore's younger brother, shot and killed Washington outside another gas station in the town of Madison.
Days later, on May 14, Mayor Paul Soglin decried what was becoming "perhaps the most violent year in the history of the city" and pleaded for witnesses to cooperate.
The next day, Kortney Moore surrendered at the Dane County Jail, partly because he feared for his life after seeing his brother and close friend shot to death.

The shootings prompted community leaders to demand a fresh approach to curbing violence, including spending taxpayer money to hire the formerly incarcerated with deep community ties to conduct outreach to people vulnerable to joining gangs. The ideas also included job training, assistance and protection from retaliation for people willing to work with police, and expanded access to "culturally competent" mental health services.
One outcome of that would be, months later, the creation of the Focused Interruption Coalition, a community and faith-based organization, that seeks to prevent retaliatory violence through peer support.
Police can only speculate if, after the first homicide, further bloodshed could have been avoided if the community had had a more coordinated plan in place.
"I had a conversation with Darius" before he was killed, Grann said. "But how would that conversation gone if it were a FIC person? If that conversation had happened with the community members, I think it's very possible there could have been a different outcome."
'Say something'
Increasingly, family, friends, witnesses and victims are refusing to cooperate with investigators, either from fear of reprisal, distrust of law enforcement — or a preference for street justice, police said.
"It's not just a lack of cooperation, it's to the point of harboring by family and friends of suspects," Grann said.
Too often, the message is: "We're going to take care of it later," said Madison Police Det. Daniel Nale.
"We have communities of color that don't trust law enforcement," said Andre Johnson, Dane County's juvenile justice services manager. "Fear, it's a real thing. If you have to live in the neighborhood you abide by the rules."
Often, police hear, "If I talk, they'll shoot me," Olson said.
One tactic used by suspects and associates is posting police reports about incidents on social media and online, which identifies informants and exposes them to retaliation, police said.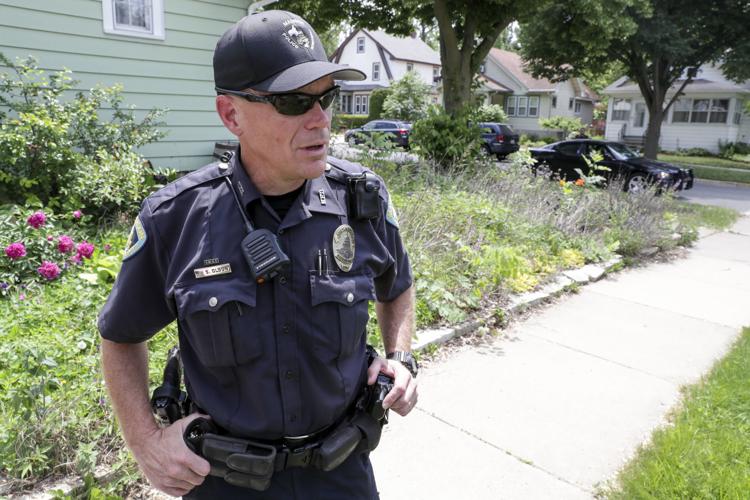 "Within a day of a court hearing people have the police report in hand," Olson said. "At some point, all reports get out. They (post) it to out a snitch, to serve as intimidation to those who talk, and have someone else take action."
In that environment, police appeal to the conscience of witnesses, use social media and video that's becoming increasingly available at shooting scenes, including the three linked homicides in 2016.
"We appeal to good nature, understanding," Grann said. "There's a victim here. Do what's right. We try to do as best we can to keep it confidential."
The cases are often solved "with good, old-fashioned detective work," Nale said. "Social media. There's video everywhere. That plays to our advantage."
But cooperation is invaluable, police said.
"If you see something, say something," Grann said.