Up until he got the news, Tod Speer still remembers most of the details from that night 47 years ago.
It was around 10:30 p.m. on July 28, 1971, when the doorbell rang at the home he shared with his parents and two brothers in Merrillville, Indiana. He remembers peeking out his bedroom door and seeing police officers walk in and then hearing his mother, Betty Speer, crying.
Moments later, his mother gathered the three boys together and he got the news that would change his life. "We lost your father," she said.
It's the last thing Speer remembers from that traumatic night. "That and crying myself to sleep," he said.
His father, Dr. Thomas Speer, 42, had been shot and killed at a Madison motel. A physician with the North Western Railroad, Speer was in Madison to attend a medical seminar that started the next day.
The case would turn out to be one of Madison's most notable unsolved crimes.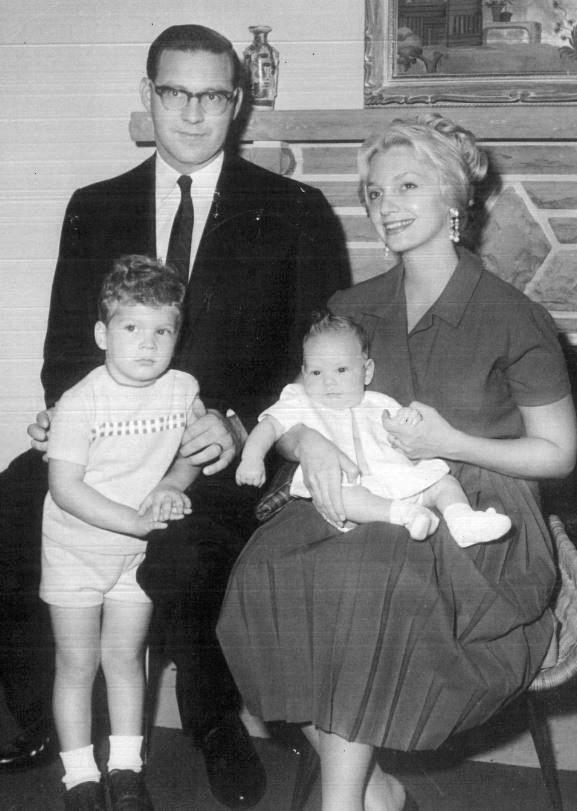 For most of his life, Tod Speer knew almost nothing about what happened. So little information trickled down to him that he grew up believing his father was killed in Milwaukee.
About five years ago, he learned the shooting had happened outside a motel on Madison's Southeast Side. Tod Speer, who was a radiation oncologist at UW Hospital, knew the motel, which stands vacant today but had gone by the name Quality Courts motel, Quality Inn, Quality Inn South and the Rodeway Inn over the years.
"I drove by that site every day on the way to work for five years," Tod Speer said. "I had no idea."
Determined to learn more, he asked Madison police for the files on the case. Police initially declined his request, but he asked again last year, he said. That led to a meeting with Madison police Detective Mark Hull, who was assigned the case in 2017, and the announcement last month of a $15,000 reward for anyone who can provide information that will help solve the crime.
Thomas Speer, an occupational medical director for Chicago-based North Western Railroad and a teacher at the Northwestern Medical School, was found in a pool of blood after he was struck by two bullets just outside the entrance of the Quality Courts motel, 4916 E. Broadway, where he was staying.
There was little for police to go on. All the evidence consists of some spent rounds and garbage that was found in the parking lot of the motel, according to Hull. More recent testing of that evidence by the State Crime Lab yielded no new clues, he said.
The elder Speer had come to Madison to attend a seminar on occupational medical care at the Wisconsin Medical Society, 330 E. Lakeside St. But he also was investigating a workman's comp claim made by someone who lived in the area. That was the main focus of his job. Previously, he held similar positions at Westinghouse Electric and U.S. Steel, both located in his hometown, Pittsburgh.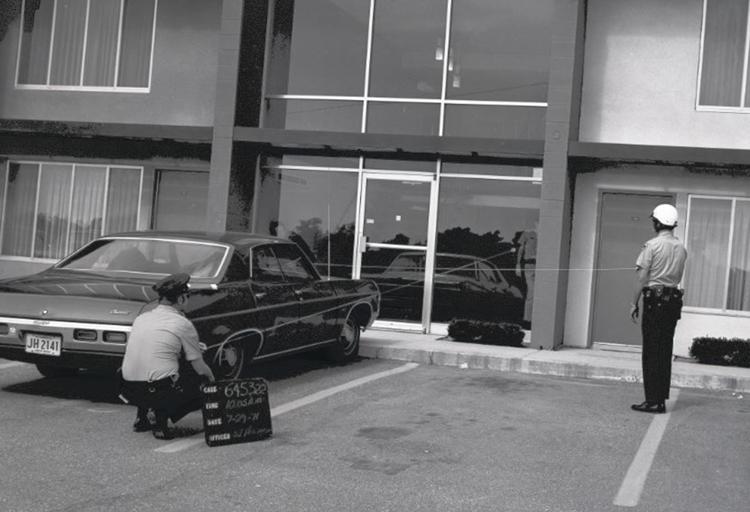 He was entering a side door to his motel room around 10 p.m. when he was was shot twice at close range by a person who was apparently sitting in a nearby parked car, according to police reports at the time.
A preliminary autopsy report said the murder weapon was a .25-caliber handgun. Then-Deputy Dane County Coroner Donald Scullion told the Wisconsin State Journal that the doctor was shot with his back turned toward the shooter and that the weapon was fired three times. One bullet entered Speer's back and struck his heart and a second bullet struck his left arm, he said.
Police later determined that four or five shots were fired at Speer, according to Hull. One round that missed Speer was found embedded in a Coke machine located just to the right of the door entrance. Another round went through glass to the left of the door and was found underneath steps that lead to the motel's second floor, Hull said.
"Firing five shots involves taking aim and unloading. That's serious," Tod said. "Whoever did that wanted him dead."
The case went cold after detectives were unable to pin it on three men who they believed had been burglarizing cars in the motel parking lot, or find anyone who might have had a beef with Speer over a workman's compensation claim.
"It just seemed like at some point they didn't have any leads and they couldn't determine exactly why he was targeted," Hull said.
Over the years, some murder cases remain unsolved, but they are not forgotten.
Possible scenarios
Based on witness accounts, detectives said they were looking for a man with blond or light hair who reportedly was seen driving away from the scene in a gold or yellow 1968 or 1969 Chevrolet.
But Tod Speer said Hull told him that detectives later believed there were three people in the car — two men and a woman. They also believed the shooter was the driver, and a woman with blond hair was in the passenger seat next to him. The second man would have been in the back seat.
Detectives identified the three suspects but charges were never filed because none of their stories could be corroborated, according to Hull. "From what I could tell, there was a lot of finger pointing at the other persons and the statements didn't necessarily add up or make sense given the other witness statements we had," he said.
Hull wasn't surprised that interviews with some of the old suspects last year yielded no new clues. "Their memories are different and so you're trying to work through what was said at the time compared to what they remember now," Hull said.
The second scenario is more of a conspiracy theory. Tod Speer says detectives determined the person who Thomas Speer was investigating for the workman's compensation claim had an alibi, but there may have been others his father investigated who may have been angry about how their claim was handled.
Tod Speer recalled finding a revolver in his father's coat pocket about a year before he was murdered. "I had a feeling he was worried about something," he said. "It wasn't common in 1971 for a doctor to be carrying a handgun."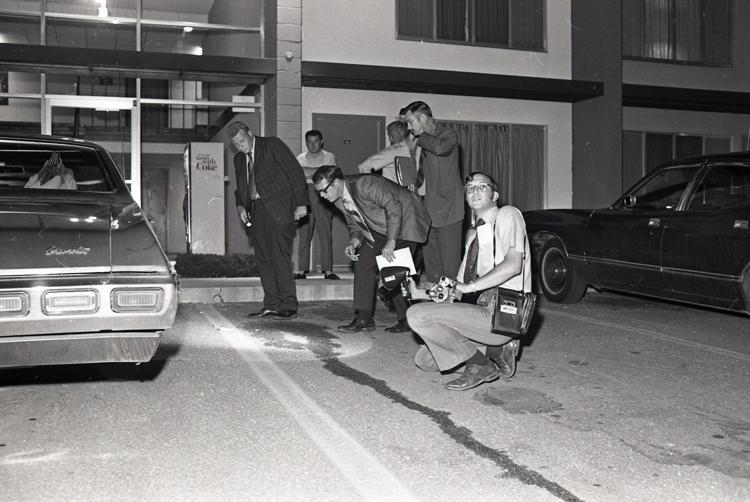 Some of his father's siblings also believed the shooter was probably someone upset about the outcome of a workman's comp issue, he said.
But investigators didn't find a gun in Thomas Speer's motel room or car, according to Hull. They also searched his home and work office thoroughly for clues, he said.
Family devastated
Thomas Speer's murder would have a cataclysmic effect on his family. Betty Speer suffered from severe depression and committed suicide in April 1980 by jumping out the window of a friend's apartment in a high-rise building in downtown Chicago, Tod Speer said. He and his younger brother, Andrew, who is one year younger, were in high school at the time of their mother's death. She was 47.
Their oldest brother, Tom, who was 14 when their father died, never got his life together and died of a drug overdose when he was in his 30s, Tod Speer said.
Tod and Andrew persevered. They followed in the footsteps of their grandfather and father and became doctors. Tod is a radiation oncologist and medical director at the Willmar Regional Cancer Center in Willmar, Minnesota. His brother is a psychiatrist in private practice in Silver Spring, Maryland. Tod and his wife have four children and two grandchildren; Andrew and his wife have one child. The brothers and their families are close.
"God, family and friends got us through," Tod Speer said. "It wasn't always super positive but we got through it."