Kelly Harper, whose ill-fated plot to hire a hitman from the internet's "dark web" to kill her ex-husband during a bitter child custody dispute, was sentenced Thursday to six years in prison.
But she did not go without hearing from her former husband, who said the plot has caused himself, his significant other and his children extreme anguish as they've dealt with harassment and gossip, along with continued fear that he would be killed when he least expected it, that was so pervasive they moved away from their home.
"You, Kelly Harper, have been putting me through hell for six years now," Harper's former husband said. He is not being identified by name by the Wisconsin State Journal, even though he spoke in open court, because of the possibility of renewed harassment in the family's new community.
"You're a monster," he said.
He said he faced being labeled a security risk at work because of the contract Harper took out on him, his children were teased, bullied and taunted at school and pumped for gossip by their teachers. His relationship with his current significant other "was strained until it almost broke," he said.
The six-year prison term was baked into a plea agreement reached in June between prosecutors and Harper and her attorney, federal defender Joseph Bugni. The recommended sentence came with a provision that if U.S. District Judge William Conley did not go along with the six-year term, Harper would be free to withdraw her guilty plea.
Asked by Conley if he felt the sentence was adequate, Harper's ex-husband said, "Yes, sir, I just want you to lock her up."
Asked to clarify he added, "I would personally like more, but I trust the (U.S. attorney) and you with the decision."
Court documents alleged that Harper had tried in December to hire a hitman. They also indicate that in October she had paid another murder-for-hire dark website, but prosecutors said the earlier solicitation turned out to be a scam.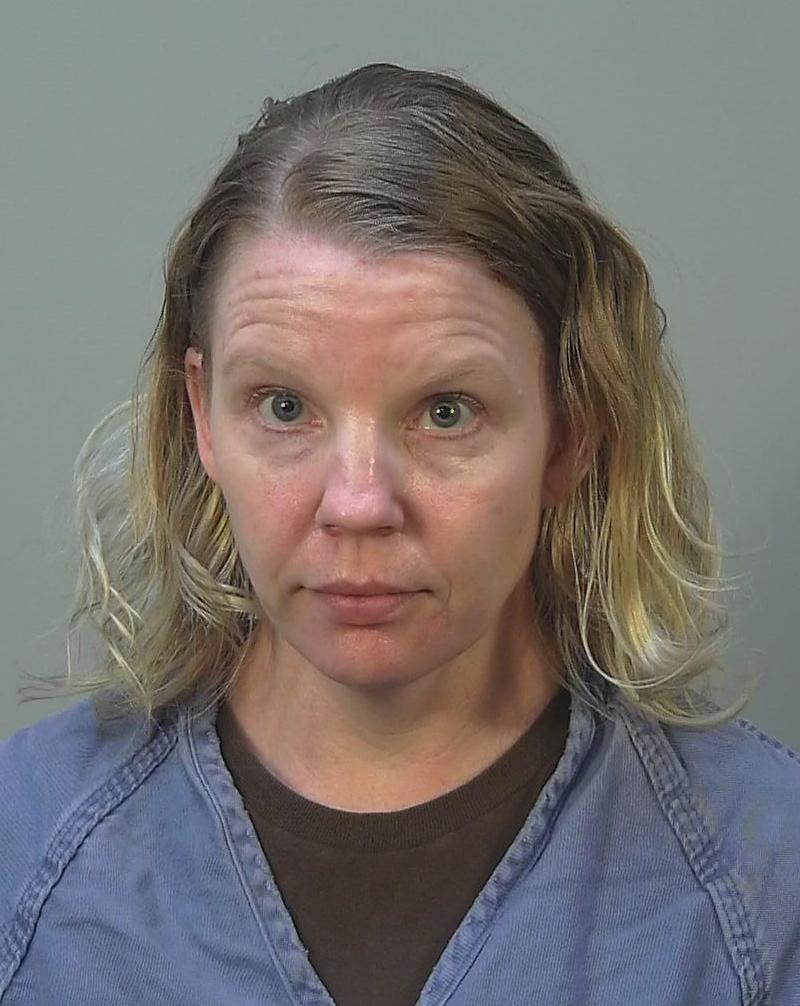 During her plea hearing in June, Harper, 38, of Columbus, said she sought a hitman as an act of desperation, because nobody was listening to her allegations of child abuse by her former husband. He said Thursday the allegations were tactics to gain custody of their children.
Harper's divorce file was sealed by Dane County Circuit Judge Jacob Frost after Harper's arrest. Parts of the file, obtained by the Wisconsin State Journal before it was sealed, state abuse allegations were investigated and were not substantiated or were referred to prosecutors, who declined to file charges.
Conley indicated Thursday that Harper had written a long letter to the court ahead of her sentencing, but it appears to be filed under seal and not publicly available. In court Thursday she issued a short apology after her former husband spoke.
"I just want to take the opportunity to say how sorry I am for my actions against (her former husband)," she said. "I'm ashamed. I hope he can forgive me."
She added she was in a "dark place" when she acted.
In court on June 24, when Harper formally pleaded guilty, Assistant U.S. Attorney Chad Elgersma said the murder-for-hire investigation began in 2020 after a group of "international journalists" investigating dark web murder-for-hire sites — revealed Thursday to be from the British Broadcasting Corporation — came across a chat between a site administrator and "Malik8," identified later as Harper, discussing a possible deal.
The site administrator was to be paid in bitcoin, and a screenshot of Harper's bitcoin wallet containing $5,633 was sent. A first payment of $1,438 was also made, Elgersma said.
Malik8 told the administrator in the chat, "the target needs to be killed," and supplied information on the target's name, workplace, phone number and other information. Malik8 had indicated being hesitant to send the money until the target was killed, because of the earlier solicitation in October when she was scammed.
The journalists contacted the intended victim, along with Sun Prairie police and the FBI. Harper's home was searched on Feb. 5, where investigators found a picture from an MS-13 murder-for-hire site, Elgersma said.
Conley added in court that Harper continually made contact with the hitman website from the summer of 2020 up until her arrest in February.
"This was not a spur-of-the-moment decision," he said. "This was concerted effort to murder her former husband."