An Illinois man who remained a fugitive for more than 11 years in the 2007 hit-and-run death of a 20-year-old Madison Area Technical College student was sentenced Friday to three years in prison.
Felix Romero-Ocotl, 41, pleaded guilty in April to hitting Tomahawk native Lucas Peerenboom as he crossed South Park Street near Regent Street in the early morning hours of March 10, 2007. Peerenboom died at UW Hospital three weeks later. Romero-Ocotl was captured only after he was arrested for drunken driving in July 2018 in Freeport, Illinois, and police turned up the warrant from Dane County.
Over the course of a hearing lasting some three and a half hours, members of Peerenboom's family appealed to Circuit Judge Nicholas McNamara for a sentence harsher than the one recommended by prosecutors — and the same one he eventually handed down.
"Accidents happen all the time in life. It's how we respond that shows our true person," Peerenboom's mother, Lynn Peerenboom, said. "He left our son broken on the road like he was nothing."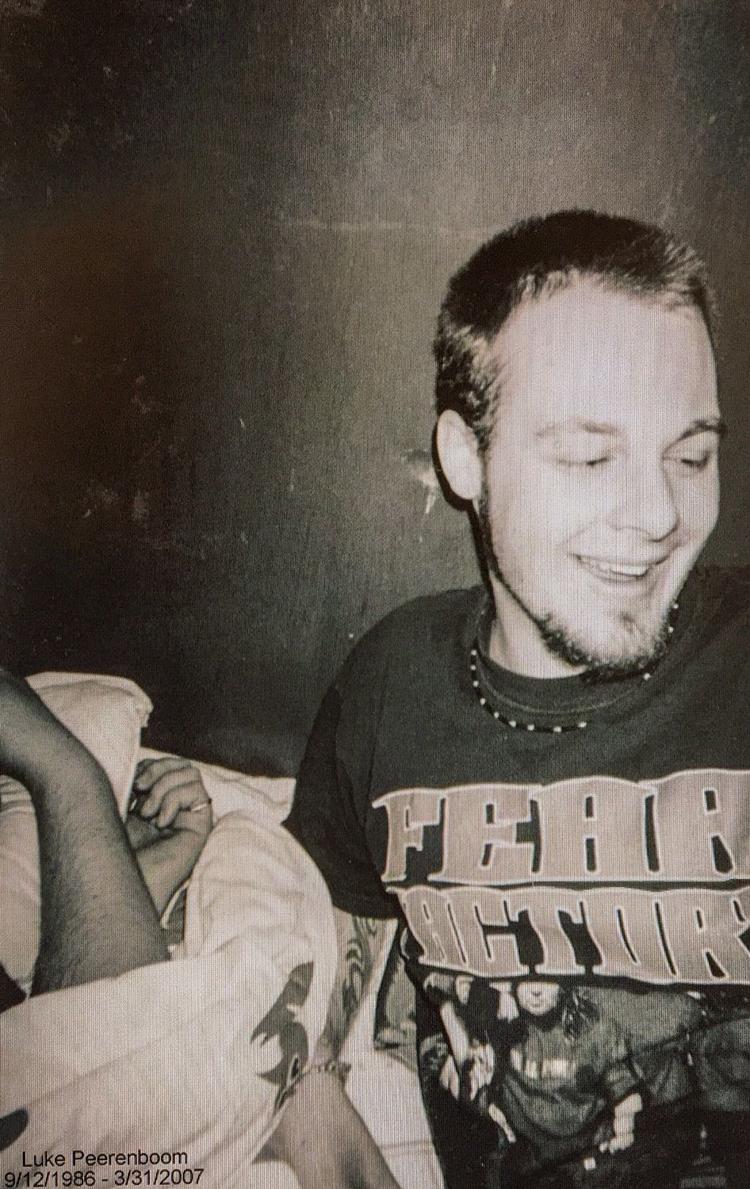 His sister, Kelly, asked for six years in prison and six years of probation to match the total of 12 years since her brother was killed. Father Dan Peerenboom said: "I sincerely wish I could find a way to justify compassion for Mr. Romero-Ocotl, but based on his behavior throughout this ordeal, I don't believe he is deserving in any way and a maximum penalty should be imposed."
Romero-Ocotl, whose only other conviction was in the Illinois drunken driving case, faced up to 25 years of combined prison and extended supervision on the hit-and-run charge.
Family members described him as a hard-working, devoted father of four, and asked for leniency.
"Everyone deserves a second chance," said his eldest child, 19-year-old Guadalupe Romero-Juarez, "especially my dad."
Assistant District Attorney Awais Khaleel acknowledged there's a lot the state didn't know about the case, including whether Romero-Ocotl had been drinking before the accident. He acknowledged it's possible that, as Assistant Public Defender Crystal Vera maintained, there would have been no criminal charges at all had Romero-Ocotl not fled the scene.
He also acknowledged shortcomings in his office's communication with Peerenboom's family and what he called "shoddy police work," including the destruction in 2012 of the vehicle Romero-Ocotl was driving at the time of the accident.
Vera said there was no evidence that Romero-Ocotl was drunk or had been speeding or driving recklessly, and that Peerenboom's blood alcohol concentration at the time he died was 0.27%, well above the 0.08% limit for driving.
She called the incident "a complete and utter accident," and said Romero-Ocotl, an undocumented Mexican immigrant, "was terrified that he would have to leave his family and he wouldn't be able to support them."
Speaking through an interpreter, Romero-Ocotl apologized to Peerenboom's family and said "the accident was unavoidable."
"I was afraid in that moment, but I am paying the price for that now," he said.
McNamara acknowledged Romero-Ocotl had good qualities, but said he failed a number of "character tests" after he hit Peerenboom, including not stopping, destroying evidence by getting his windshield repaired, lying to police and eventually quitting his job and leaving the state.
"The risk to the public is what else is his character capable of doing?" he said.
Romero-Ocotl will get credit for the 302 days he's been in jail. He was also sentenced to six years of extended supervision, but District Attorney Ismael Ozanne said earlier Friday that U.S. Immigration and Customs Enforcement has placed a hold on him.
It's not uncommon for undocumented immigrants sentenced to prison in the United States to be deported once those prison sentences are completed.