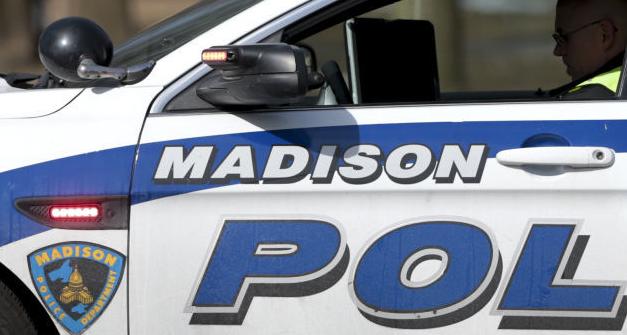 A 22-year-old woman found was found trapped in a Toyota Corolla after a rollover crash early Sunday morning on the Near West Side, Madison police said.
Once freed from the car, the woman, who appeared to be intoxicated, resisted police and spit in the eyes and mouth of three officers, police reported. 
You have free articles remaining.
Officers responded to the crash on the 4200 block of Nakoma Rd. around 2:50 a.m., according to Madison Police Chief Mike Koval's daily blog. Officers were able to get the woman out of the car by cutting her seat belt, police reported. 
Before rolling over, the Toyota struck two parked cars and caused severe damage to them, police reported. Officers checked the area to see if there were any other passengers that had been ejected from the car but found none, according to Koval. 
The woman was taken to the hospital with what are believed to be non-life threatening injuries. Once released from the hospital, she will be taken to the Dane County Jail. 
The woman was tentatively charged with three counts of discharging bodily fluids at officers and OMVWI, first offense.