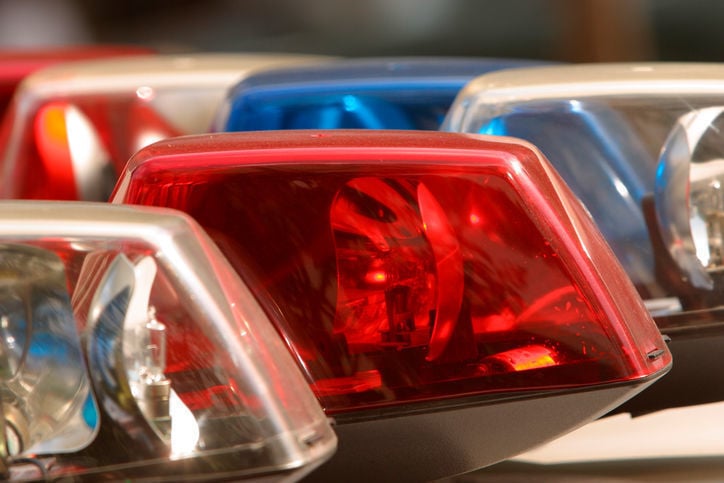 A woman suffered potentially life-threatening injuries after being hit by a pole as she tried to help a motorist who had crashed on Highway 69 Tuesday morning, authorities said. 
The woman was injured while helping David L. Petershein, 23, of Viroqua, who had crashed into a power pole on the highway in the town of Montrose at 9:40 a.m., said Elise Schaffer, a spokesperson for the Dane County Sheriff's Office. While the woman was outside her vehicle, a semi truck hit the power pole's guide wire, causing the pole to snap and hit the woman, Schaffer said. 
Paramedics took Petershein and the woman to local hospitals. Petershein suffered minor injuries. The driver of the semi was not injured and remained at the scene. 
The incident caused all lanes on Highway 69 south of Paoli to be closed until at least 2 p.m.
Photos: Madison's most dangerous intersections, as seen from space
No. 10: Packers Avenue and International Lane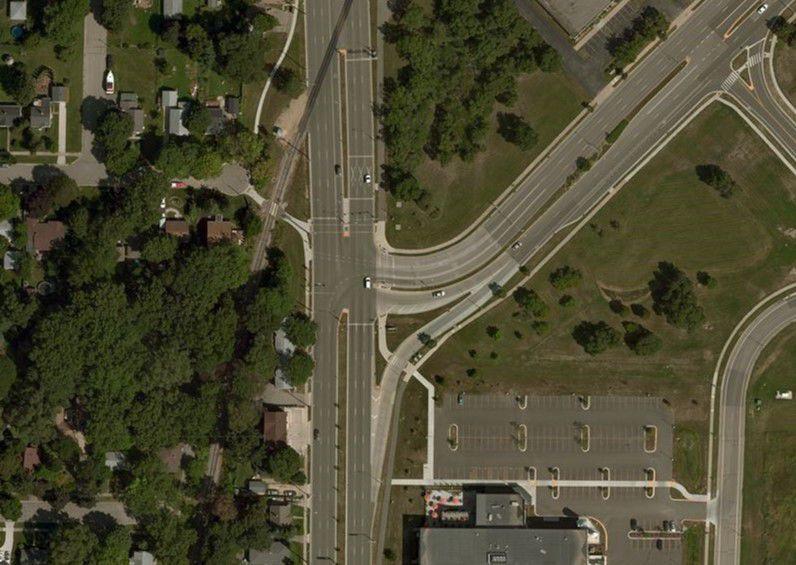 No. 9: Zeier Road and East Washington Avenue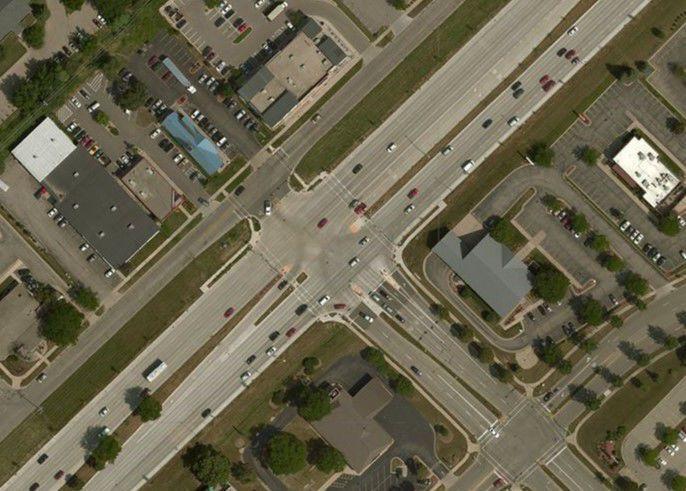 No. 8: South Park Street and West Badger Road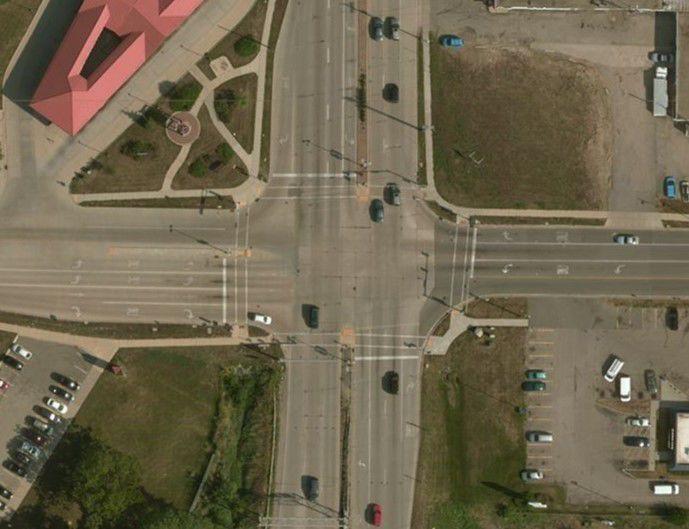 No. 7: Thierer Road and East Washington Avenue
No. 6: North First Street and East Washington Avenue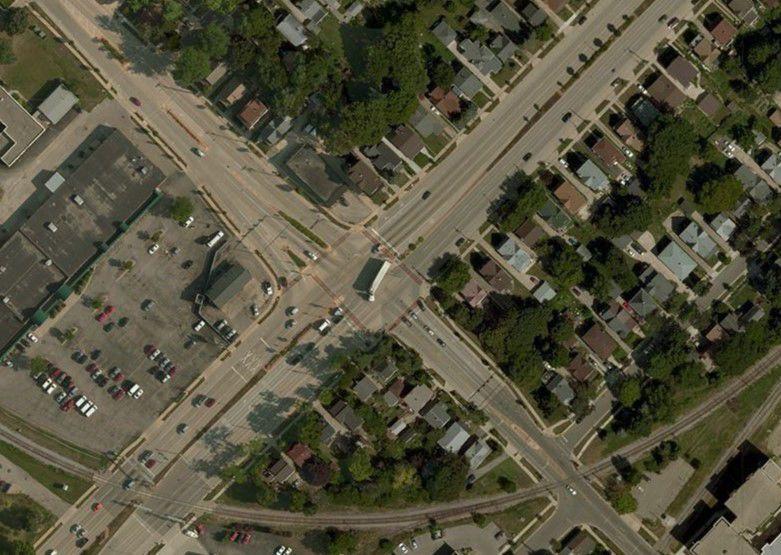 No. 5: Buckeye Road and South Stoughton Road
No. 4: South Baldwin Street and East Washington Avenue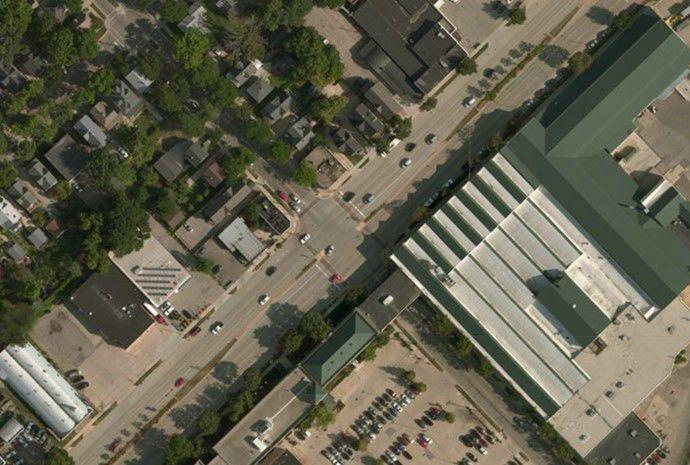 No. 3: North Stoughton Road and East Washington Avenue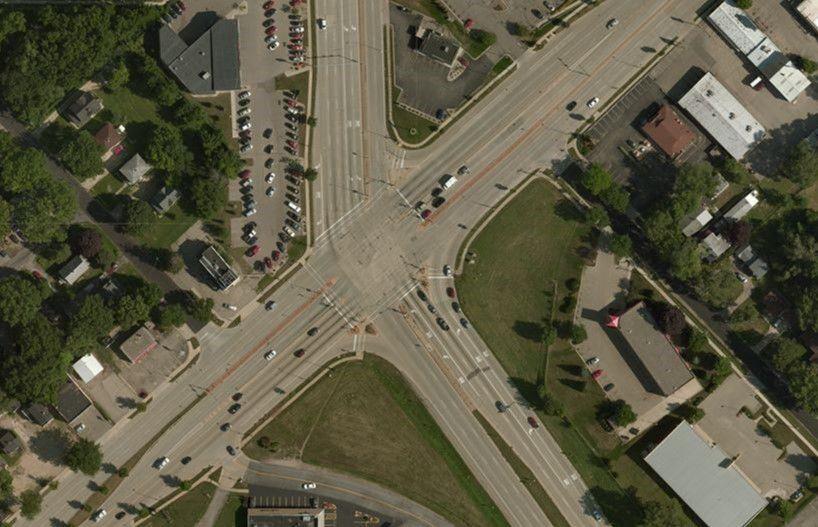 No. 2: Watts Road and South Gammon Road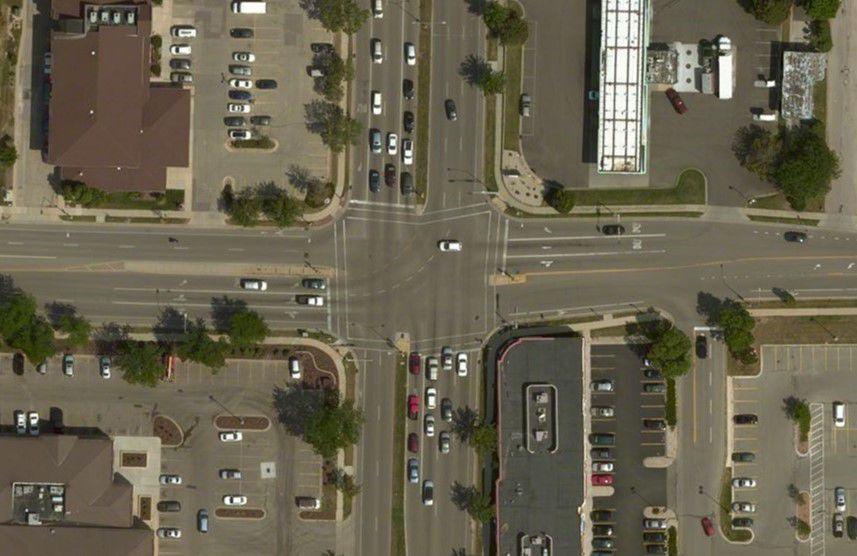 No. 1: Pleasant View Road and Mineral Point