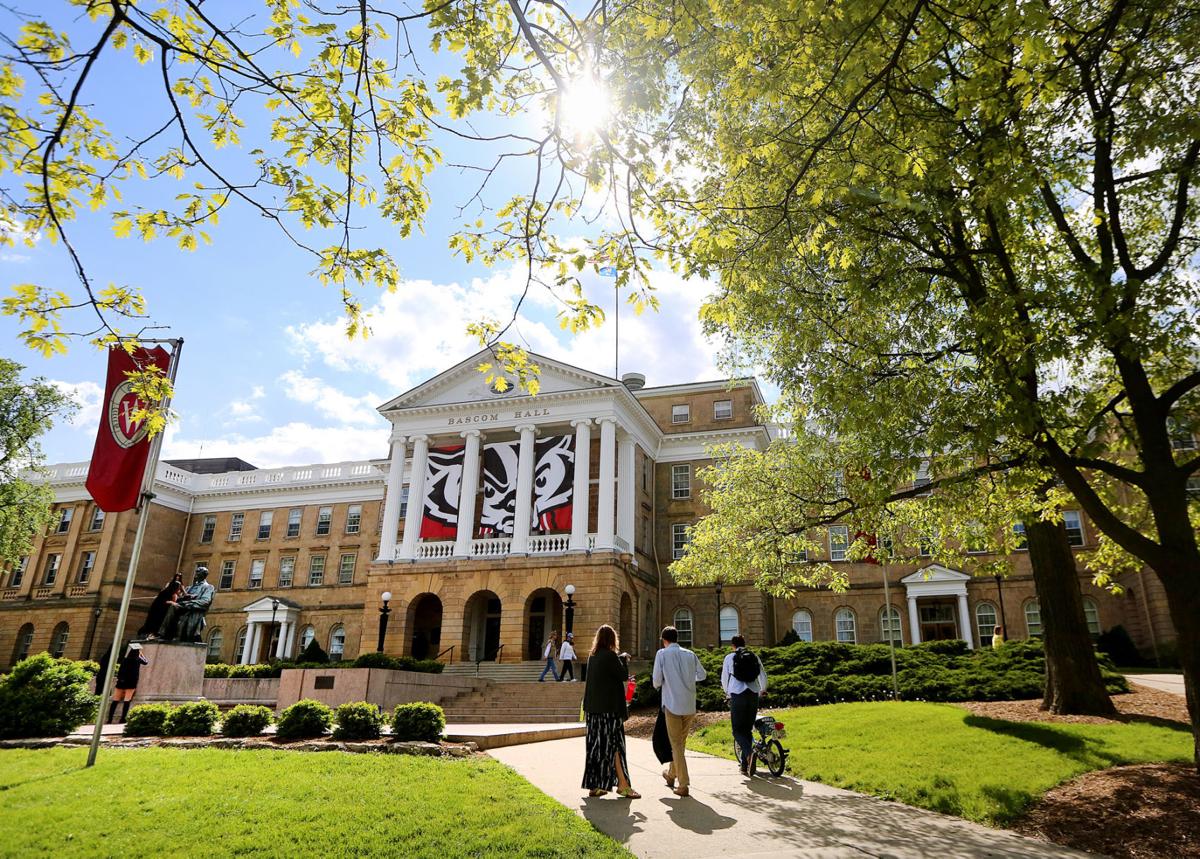 A woman who was romantically involved with former University of Wisconsin men's basketball coach Bo Ryan on Wednesday sued several top university officials, alleging they deprived her of due process, defamed her and invaded her privacy.
A complaint filed by Robin Van Ert, 42, in federal court in Madison against Chancellor Rebecca Blank, athletic director Barry Alvarez and six other UW-Madison officials stems from their investigation into her relationship with Ryan and the subsequent public release of a 2015 email notifying them of the relationship and accusing Ryan of misconduct.
"As a direct and proximate result of defendants' actions, Van Ert has suffered severe emotional and physical distress and illness, loss of privacy, harm to her reputation, loss of business and has incurred substantial damages and legal fees," the complaint states.
Van Ert is seeking unspecified compensatory and punitive damages, plus attorney fees.
UW-Madison spokesman John Lucas, who is named as a defendant, declined to comment on the suit Wednesday.
The complaint, which doesn't name Ryan but refers to a "former head coach of a University of Wisconsin varsity sport," claims the officials didn't perform their ministerial duties when investigating whether Ryan used university funds inappropriately.
On Feb. 11, 2015, Van Ert sent Blank and senior Athletic Department officials Walter Dickey, Terry Gawlik and Bruce Van De Velde an email detailing her relationship with the married Ryan and expressing concern about his involvement in the university, according to the complaint.
Officials sent a letter to Van Ert on May 13, 2015, telling her the university found no misuse of university resources and concluded the investigation, the complaint states.
Van Ert alleges the scope of the "sham" investigation wasn't broad enough, claiming Ryan was "unfit" to mentor student athletes and violated university policies and a "morality clause" in his contract.
Ryan and Van Ert were romantically involved from 2009 until 2014, but she ended the relationship in part because she thought he was "manipulative, deceptive and abusive toward Van Ert and other women," the complaint alleges.
She owned a therapeutic massage business for cancer patients, but had to close the business and change professions after the allegations were made public, the complaint said.
Bo Ryan and university officials have said the affair and investigation did not prompt him to retire from his post on Dec. 15, 2015, in the middle of the season.
The allegations are also based on the public release of Van Ert's 2015 email in March of this year. Identifying information was redacted in the email, but her name was disclosed by Lucas to a Wisconsin State Journal reporter.
The complaint alleges officials were negligent and violated Wisconsin's Open Records Laws for releasing her email, claiming the actions were "unreasonable, intentional, reckless, malicious, willful, arbitrary, capricious and/or highly offensive to a reasonable person," according to the complaint.
In all, the complaint alleges the action of the officials amounted to deprivation of due process rights, unlawful retaliation, denial of equal protection, invasion of privacy, negligence, defamation and conspiracy.
Along with Blank, Alvarez, Dickey, Gawlik, Van De Velde and Lucas, the complaint names Raymond Taffora, vice chancellor of legal affairs, and Lisa Hull, public records custodian, as defendants.