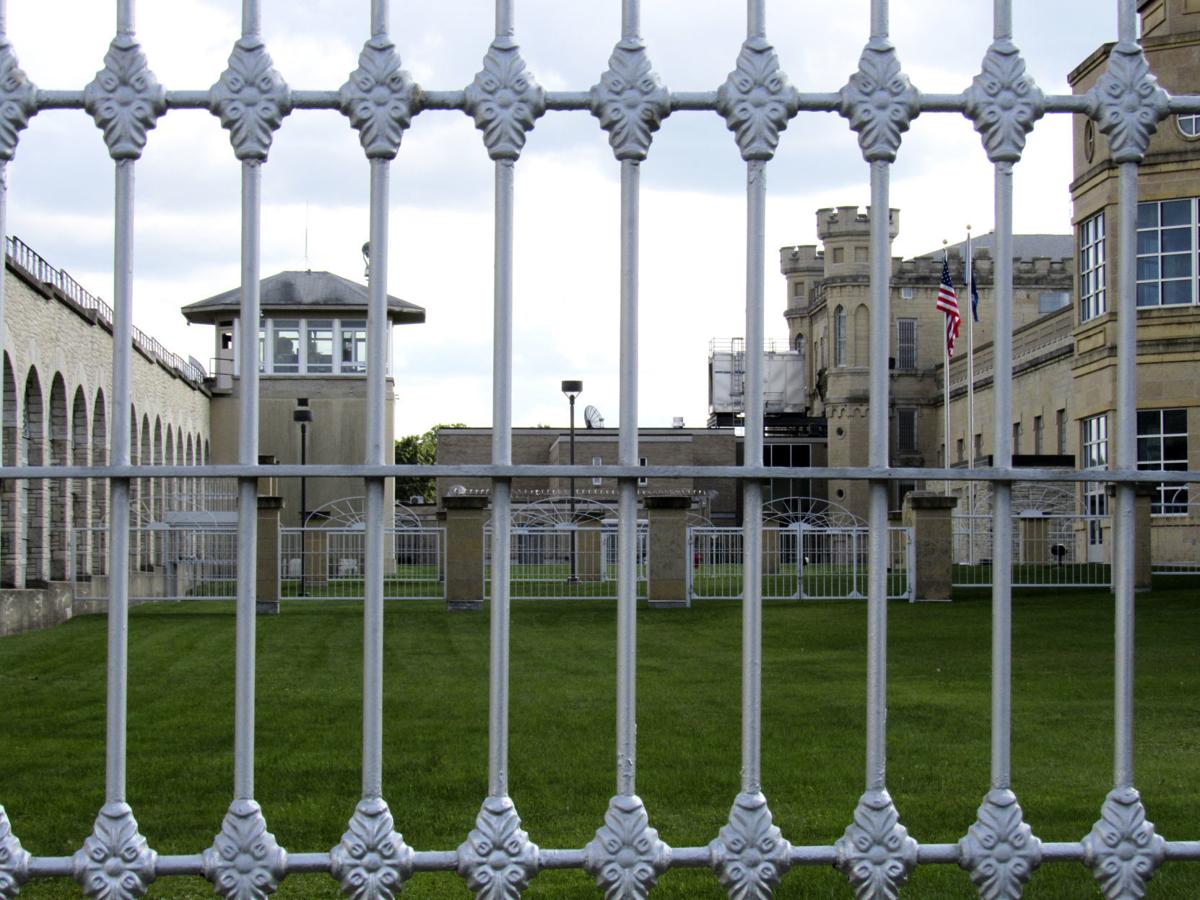 An employee at Waupun Correctional Institution has tested positive for COVID-19, confirming the fears of criminal justice advocates that the new coronavirus could spread to Wisconsin's prisons.
It is the first COVID-19 case reported in Wisconsin's prison system.
Waupun Correctional Institution Warden Brian Foster notified employees in an email at 8:20 p.m. Wednesday that a worker had contracted the disease. The email was obtained by WisPolitics.com.
"Be assured we as an institution and a department are taking this situation very seriously," Foster said in the email. "As everyone knows we are making many changes within the institution and we have implemented a significant cleaning process throughout the institution. Our priority is the safety of everyone, and we will continue to be proactive in our efforts as we deal with this ongoing issue."
The Department of Corrections did not respond to a request for comment on the incident. The Milwaukee Journal Sentinel reported that the employee was a doctor, and that 18 inmates have been quarantined and 11 medical workers sent home.
Inmate advocacy groups were already calling on DOC and Gov. Tony Evers to change prison policies to protect incarcerated individuals during the COVID-19 coronavirus outbreak.
Their lists of demands include some major requests, such as releasing people from prison and decreasing arrests. But other asks are small, such as requiring staff to maintain 6 feet of separation from inmates per CDC recommendations or increasing cleaning efforts.
The Incarcerated Workers Organizing Committee, or IWOC, a support group and union for prisoners, released a list of five demands Thursday, after the American Civil Liberties Union released its own list Wednesday.
"It only takes one misstep to turn an isolated, overpopulated institution into a death camp," the group said.
IWOC is demanding that DOC:
Make all phone and email communication free for prisoners while family visitation is suspended.
Adopt special protocols for prison guard interaction, including maintaining 6 feet of distance.
Test prison workers once a week for COVID-19 and arrange for special cleaning services.
Halt transfer of prisoners between corrections facilities.
Reduce the prison population density.
DOC announced Thursday that it would be providing inmates with two free 15-minute phone calls a week, but IWOC called that step "insufficient" and "demeaning."
Evers to grant commutations to vulnerable inmates — those who are older or have severe underlying chronic medical conditions — who have sentences that would end in the next two years.
Police to stop arresting people for minor offenses and issue citations instead.
Prosecutors to avoid requesting cash bail and instead release the vast majority of defendants while they wait for their court dates.
Judges to allow anyone with upcoming hearings to voluntarily waive the hearings or conduct them via telephone or video.
Sheriffs to make sure jails have as few people as possible and are clean with free hygiene products available to staff and inmates.
The parole board to release all prisoners during scheduled parole hearings for the next two years.
Dane County Sheriff Dave Mahoney said in a Thursday statement that his office is working to decrease arrests and jail bookings.
"Whenever possible we are looking for alternatives to incarcerating people in jail, and issuing a citation or assigning a future court date to appear on the charge," Mahoney said.
Three other groups — Ex-Incarcerated People Organizing, or EXPO; Restore Our Communities, or ROC; and WISDOM, a religious organization focused on social justice — on Thursday asked Evers to take similar steps that they said would help keep inmates safe during the pandemic. They also asked DOC to stop detaining people for non-criminal parole or probation violations, such as missing a curfew, borrowing money or accepting employment without prior approval.
The groups see Wisconsin's crowded prisons and jails as a potential hotbed for the virus to spread unabated while inmates remain trapped. Waupun Correctional Institution, for instance, was operating at 143% of its designed capacity with 1,258 inmates in fiscal 2018, according to a 2019 Legislative Audit Bureau report.
"There are many more steps that can and should be taken," the three groups said. "These, however, are the steps that can be taken today to reduce the number of inmates who will otherwise die or require hospitalization due to contracting COVID-19 in our jails and prisons. There is no time to waste in order to prevent that catastrophe."
---
Photos: A look at how the novel coronavirus is affecting Wisconsin
Bus Shields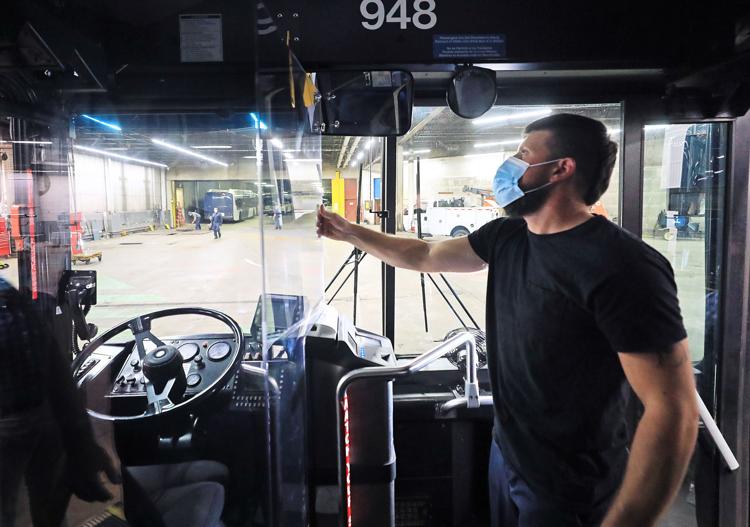 UWClasses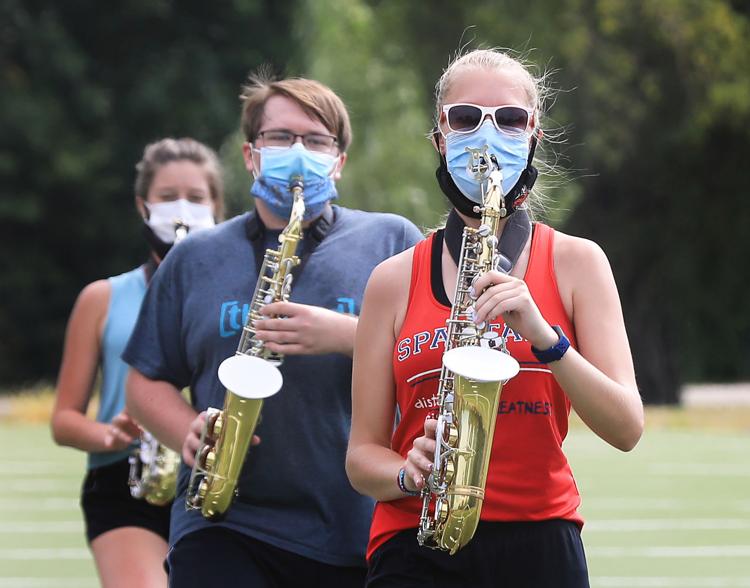 Virtual Learning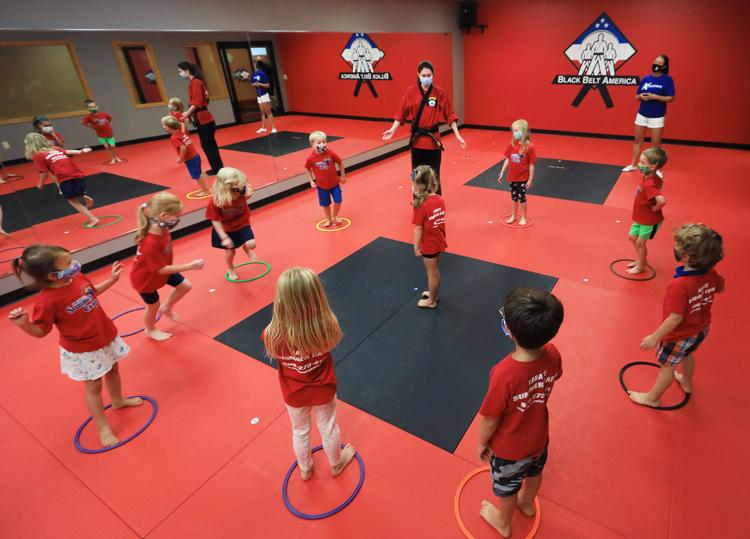 UW Opening Covid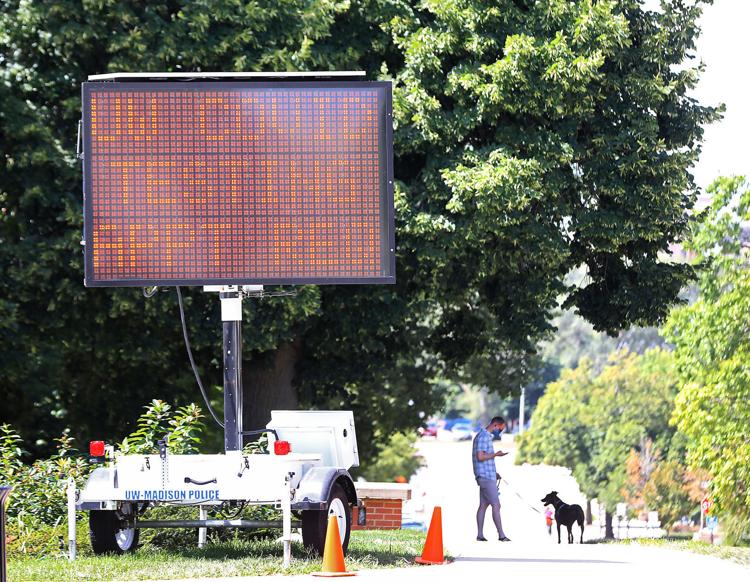 UW Move In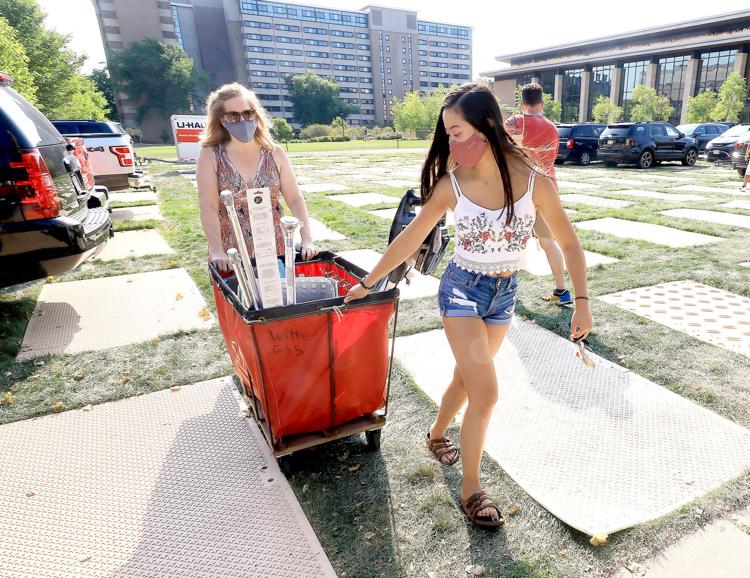 UWClasses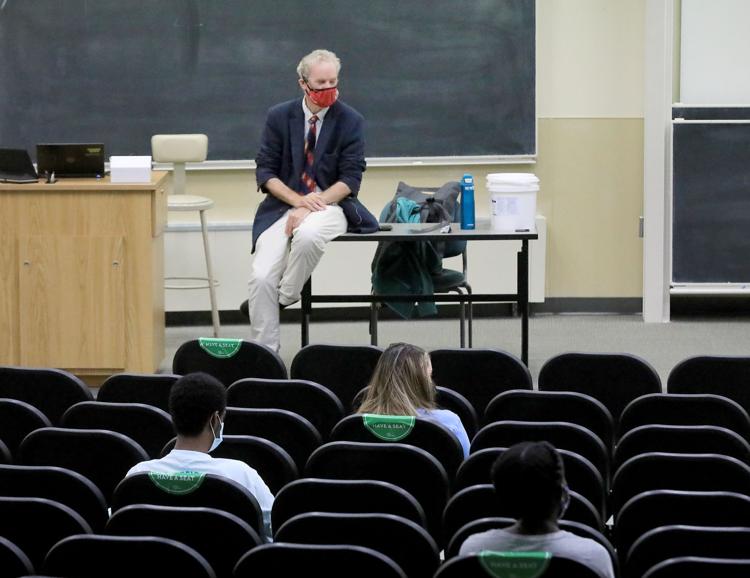 UWClasses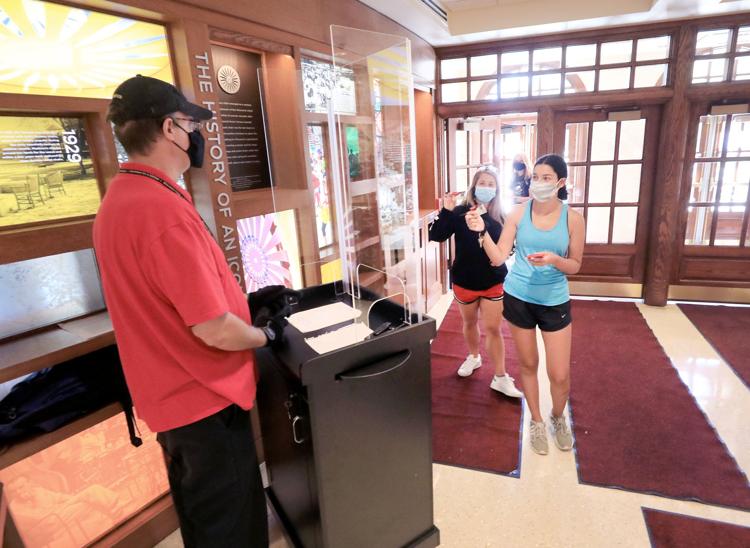 UWClasses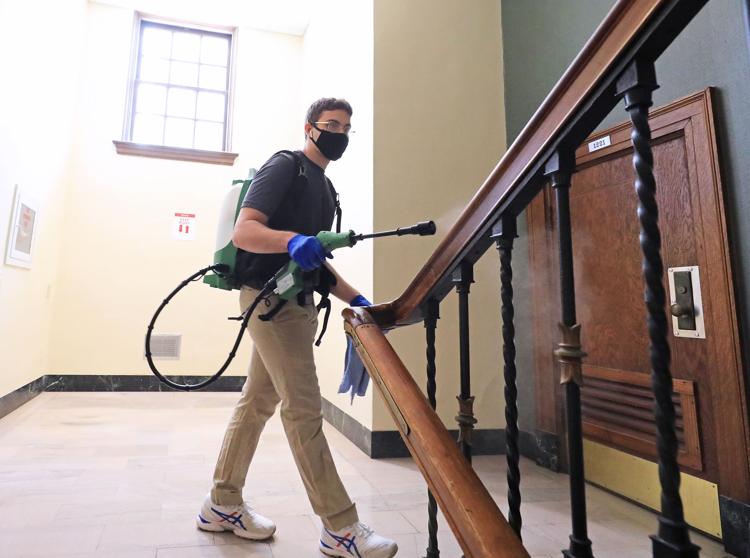 UWClasses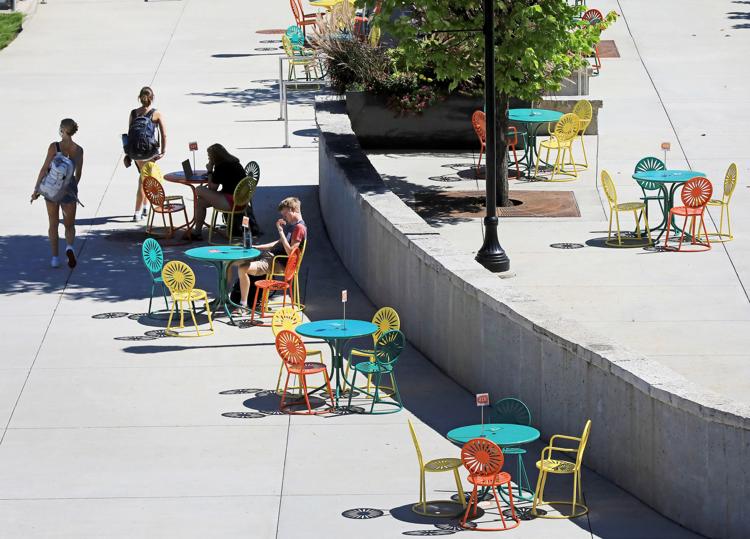 Trucks Feature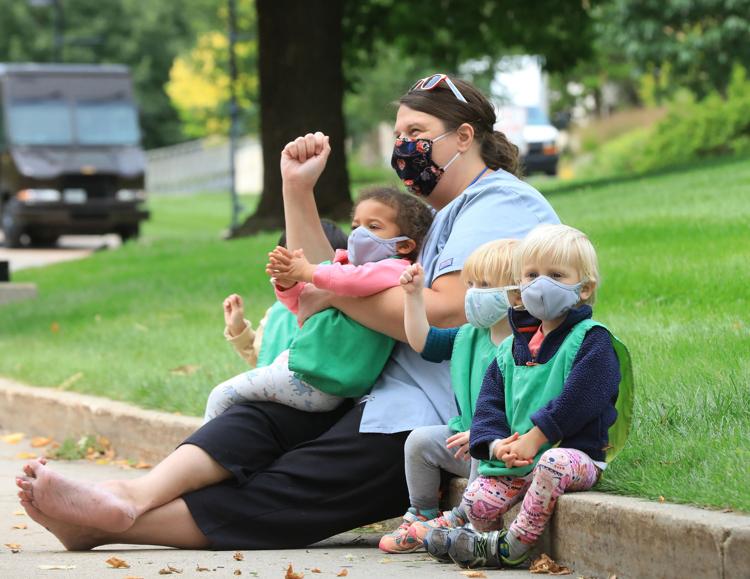 Playtech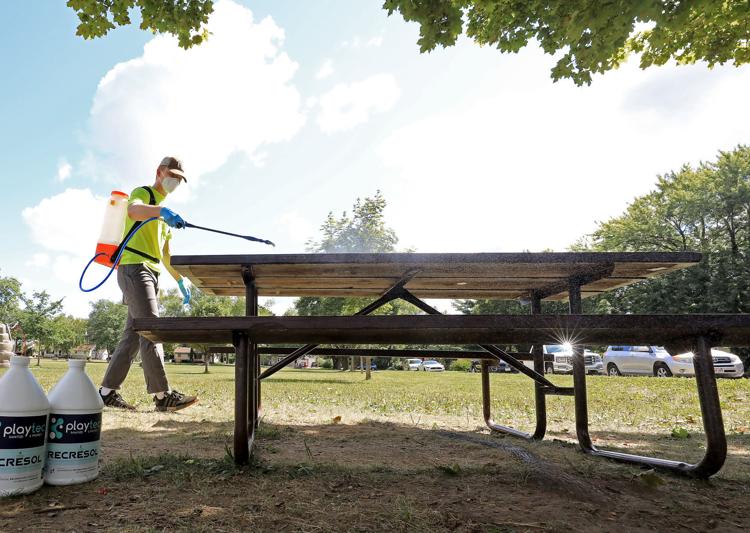 Covid Dental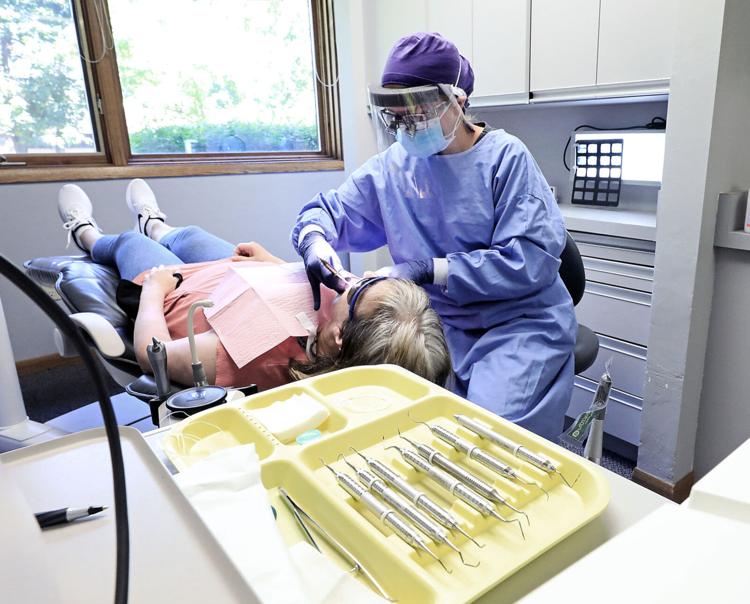 DaytoRemember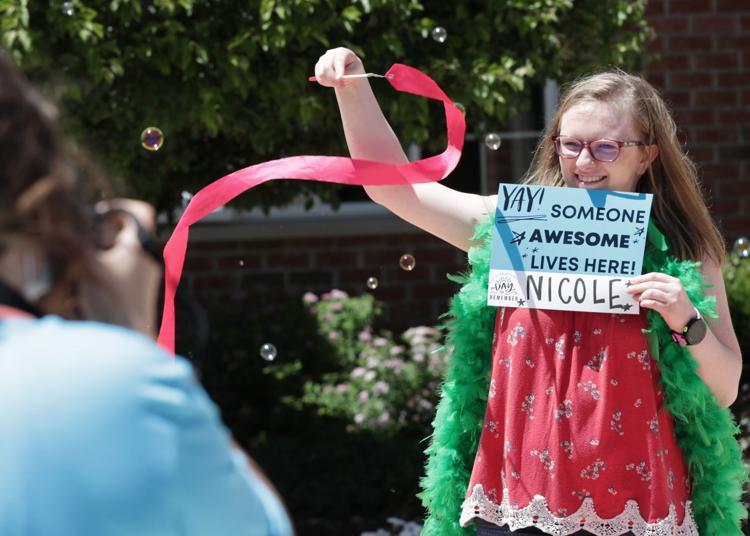 VilasZoo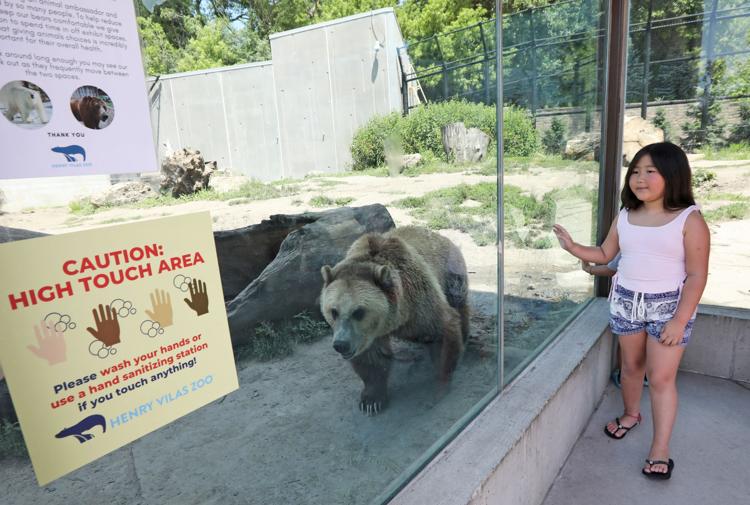 RoshHashanah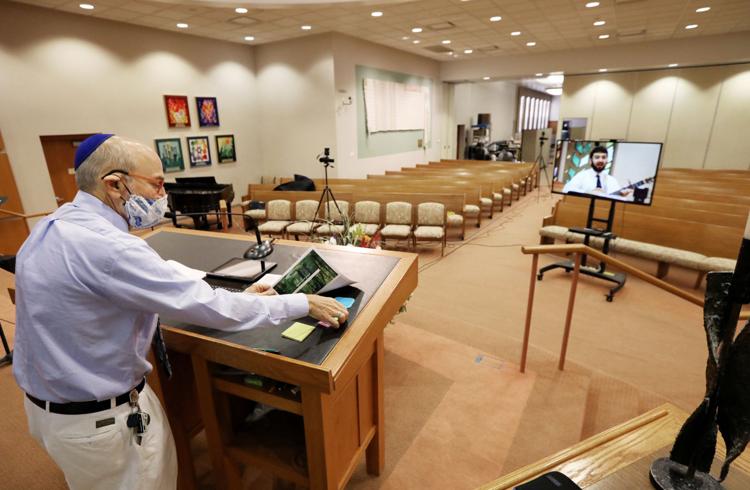 Requiring masks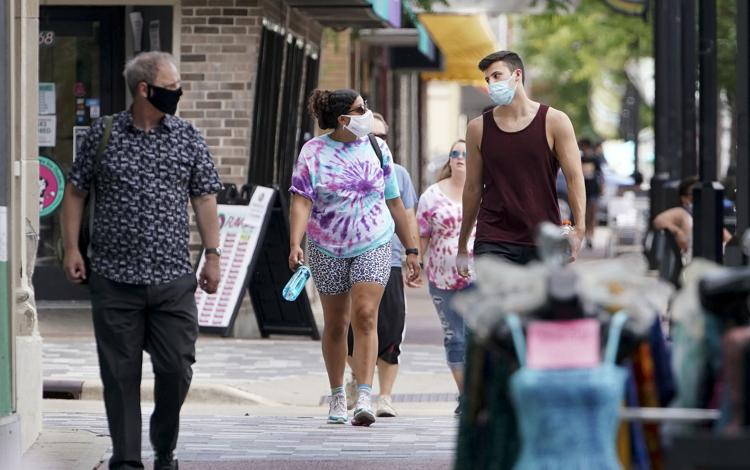 In-person absentee voting begins
Middleton High drive-up graduation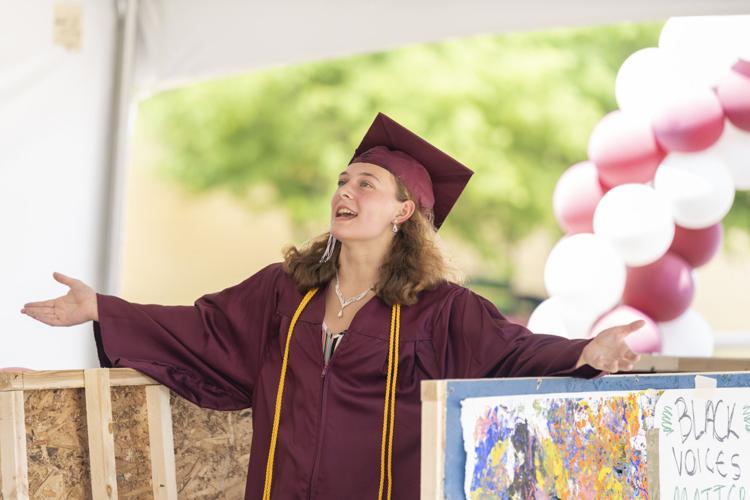 Anti-mask protest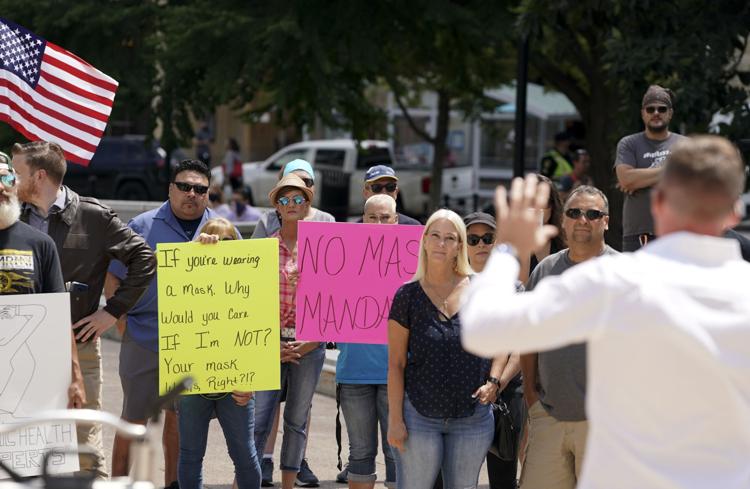 Making COVID-19 masks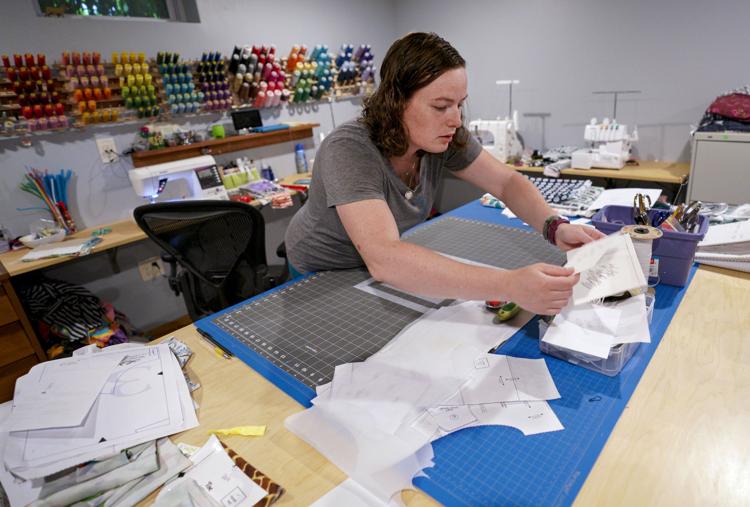 Shortage of coins
Goodman Pool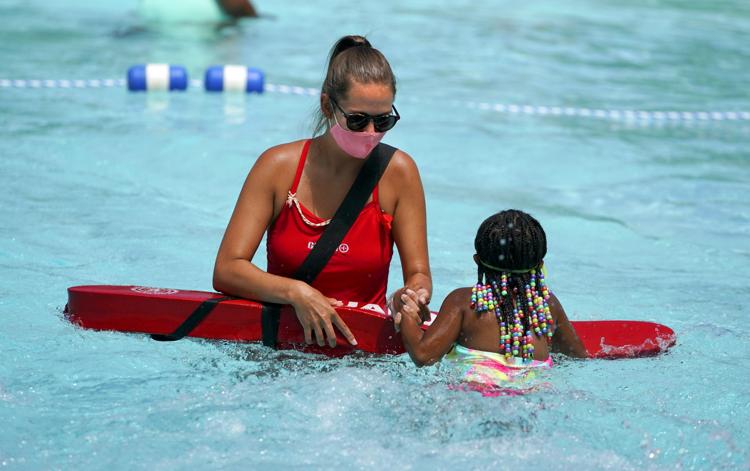 Goodman Pool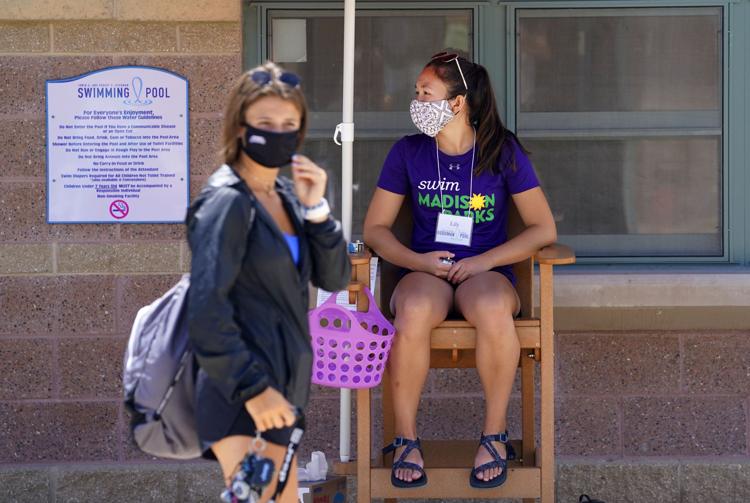 YMCA summer camp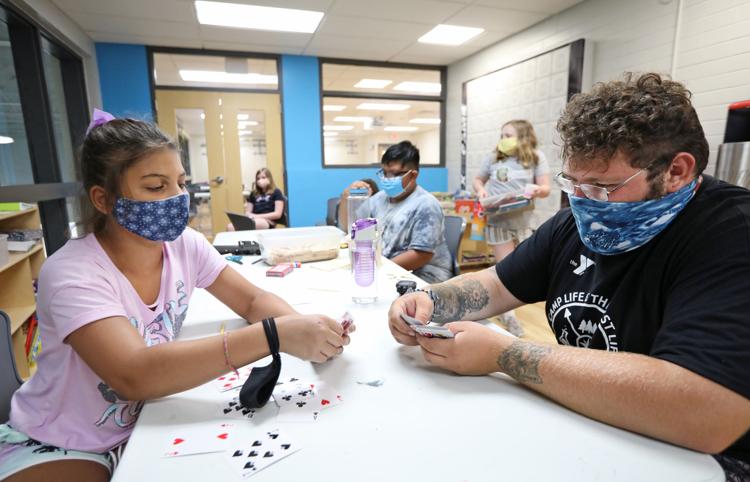 100,000 masks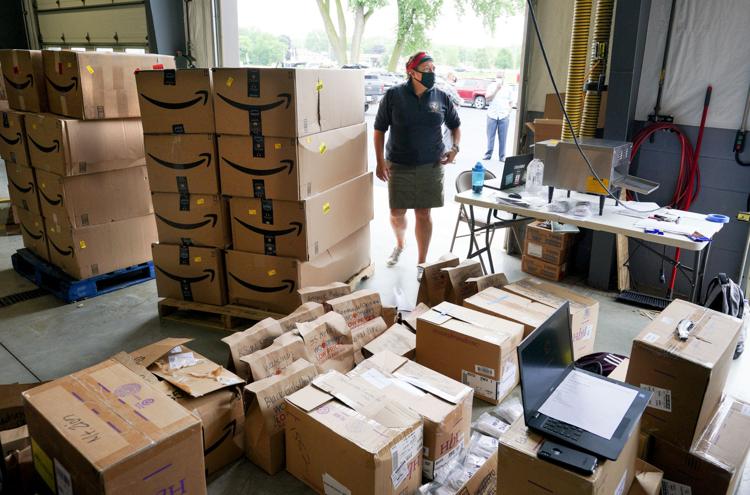 Contact tracing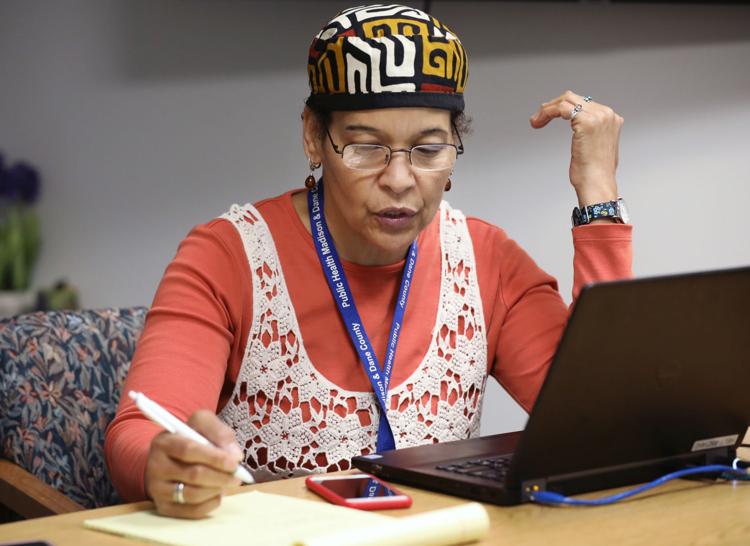 Doctor talking to patient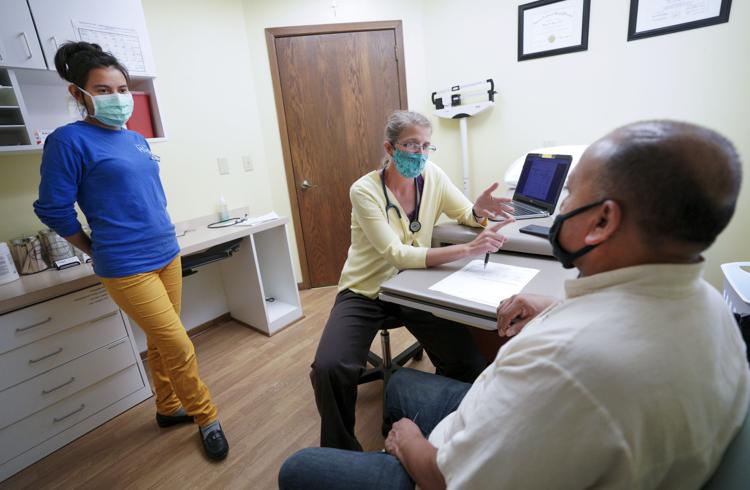 Outdoor class at Pinnacle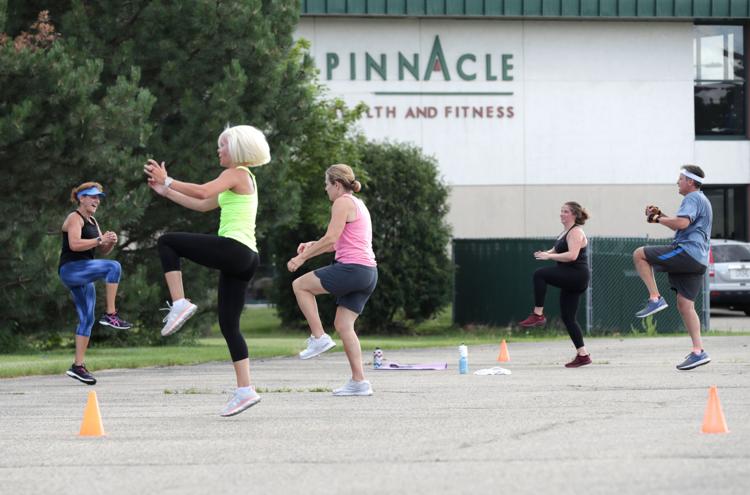 Punching bag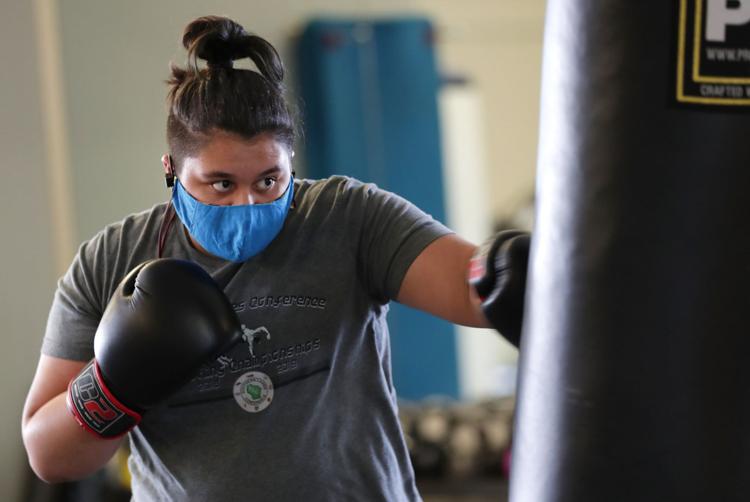 Starlite 14 drive-in theater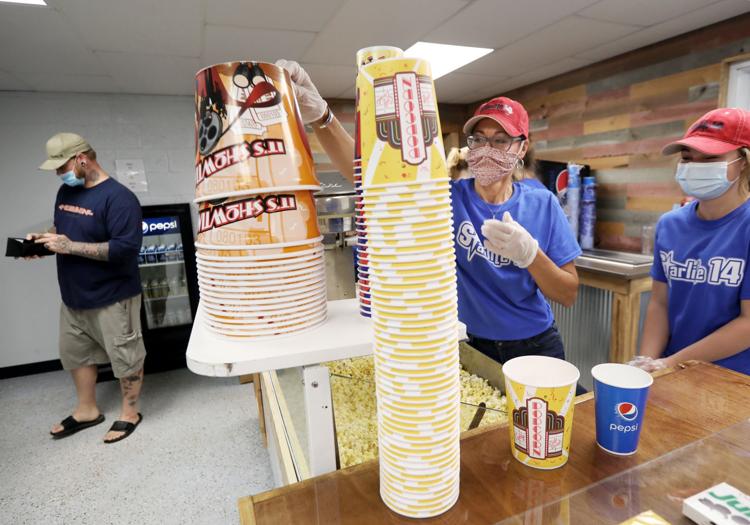 Starlite 14 drive-in theater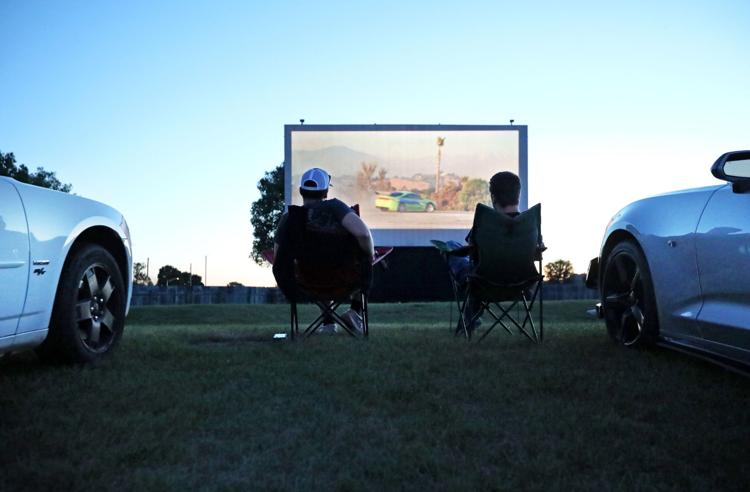 Masks to be required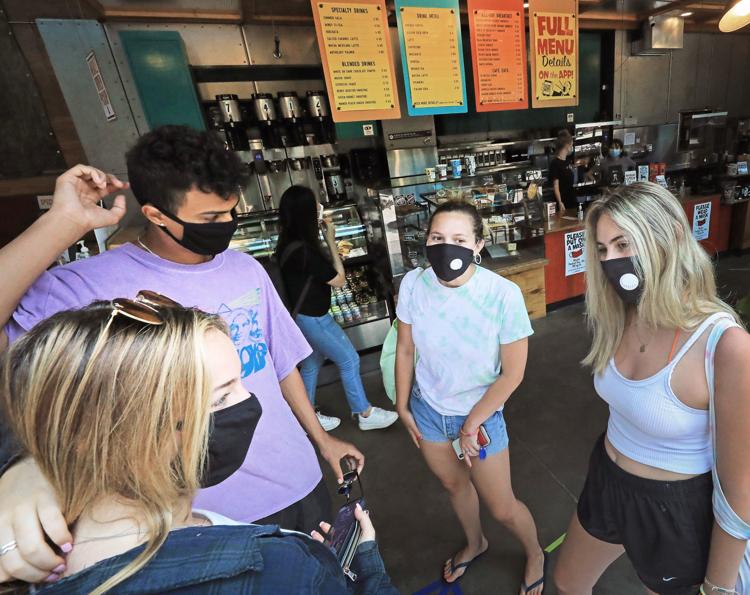 News conference on masks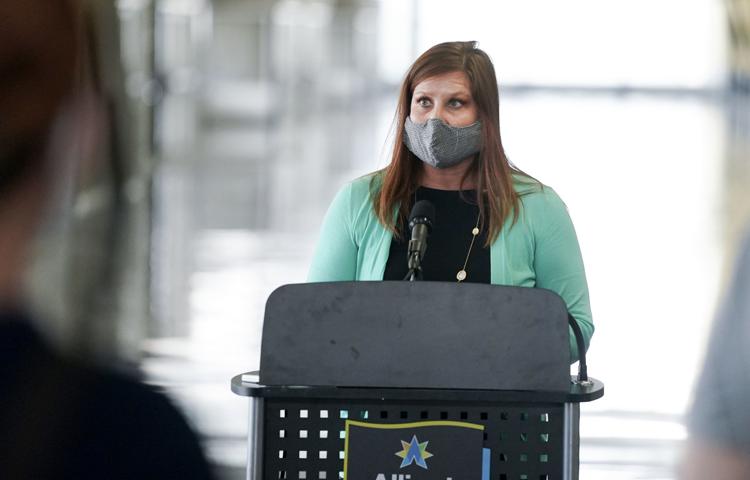 Covid cleaning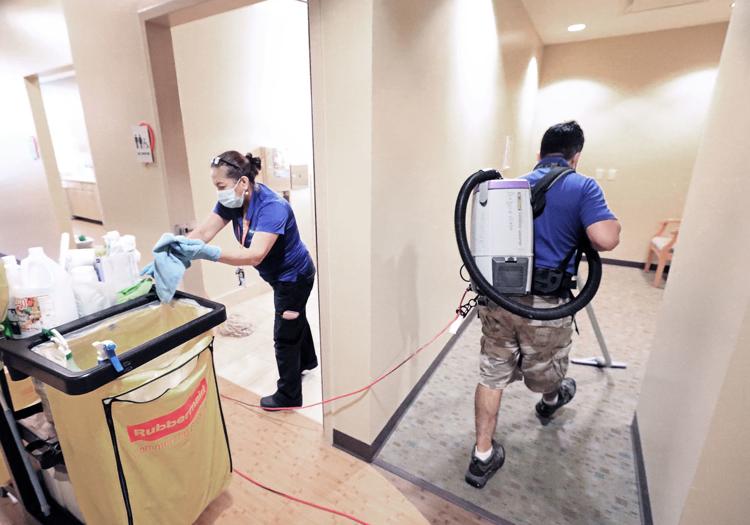 Bar closings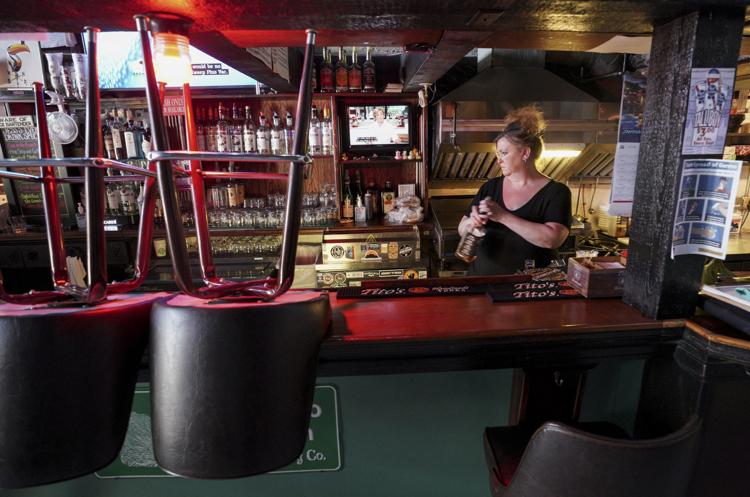 Homeless camps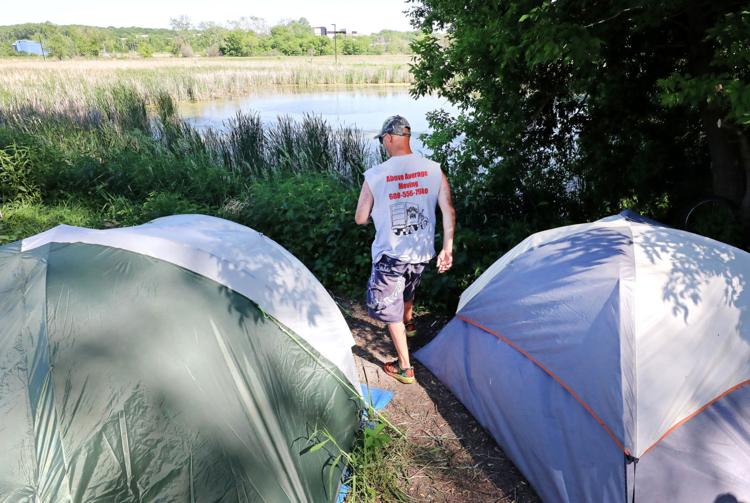 Homeless camps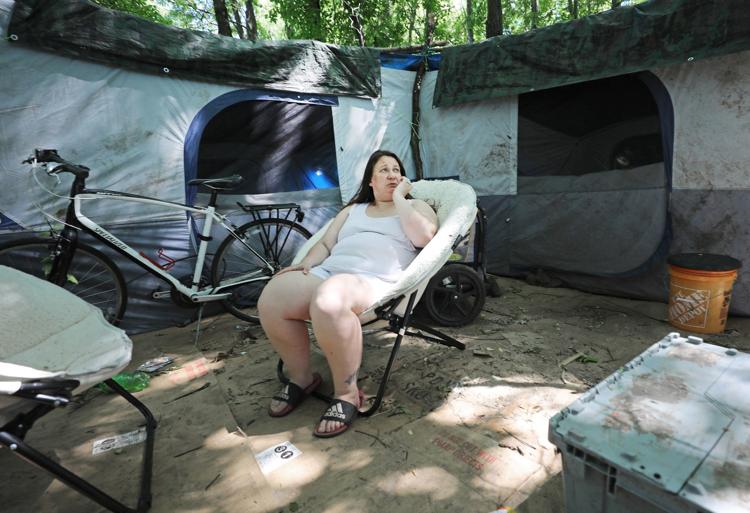 Testing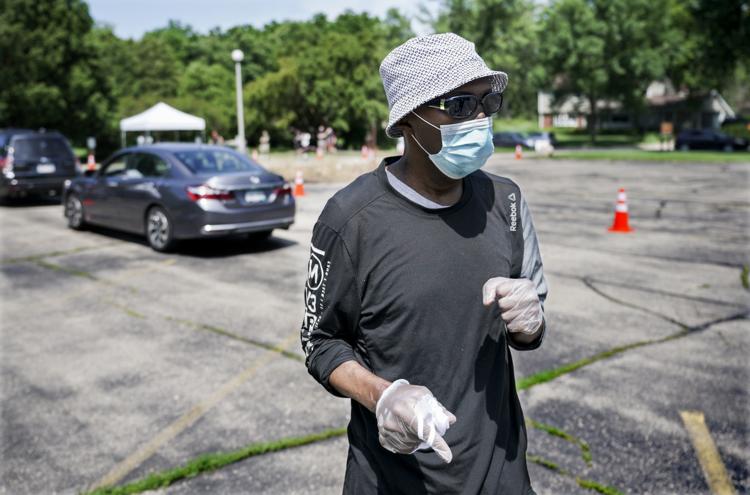 Testing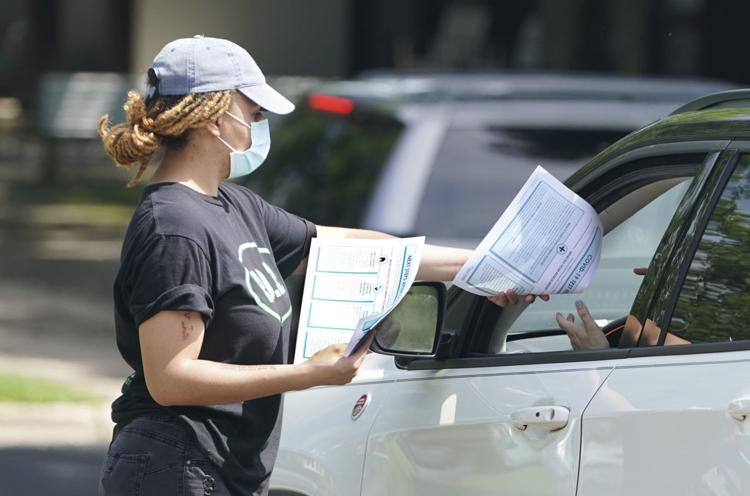 Virus testing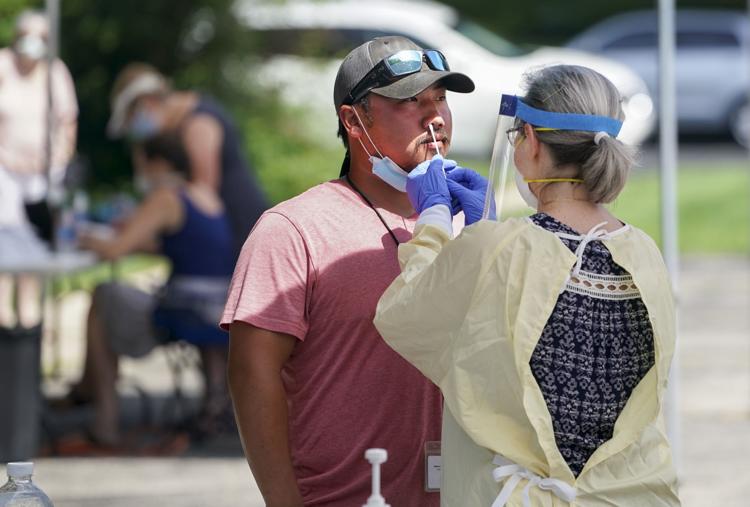 Henry Vilas Zoo reopens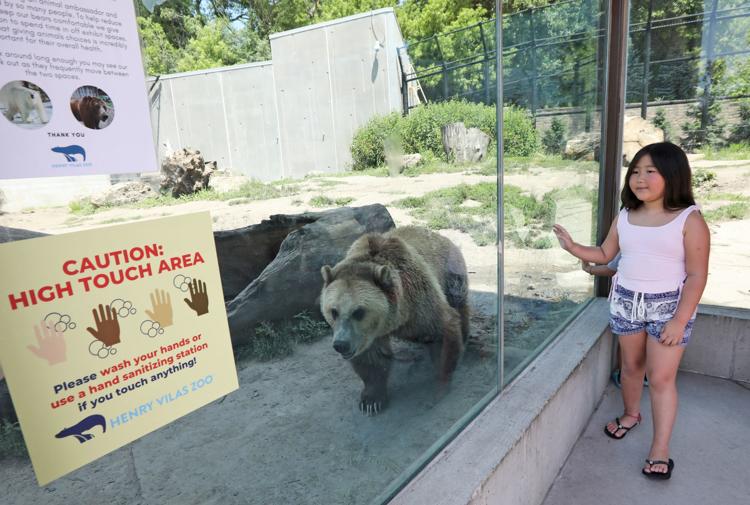 Union Terrace reopening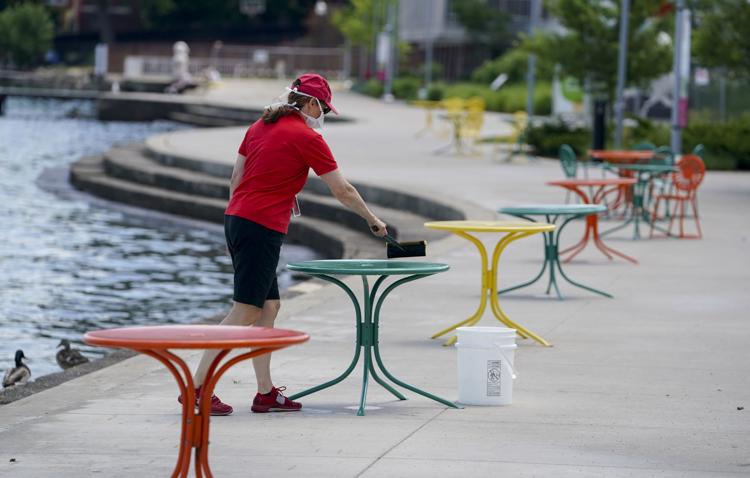 A Day to Remember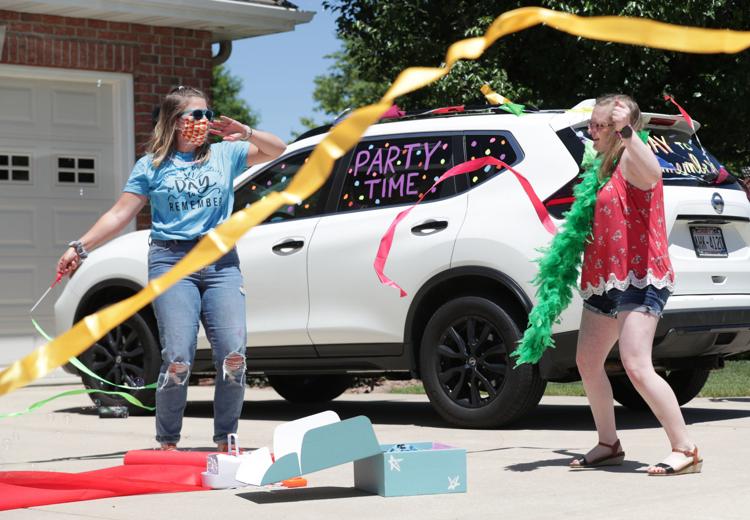 West High grads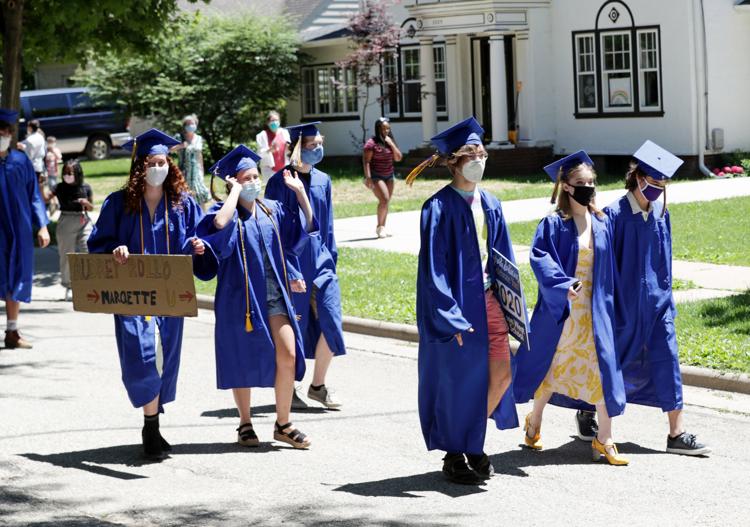 Pool openings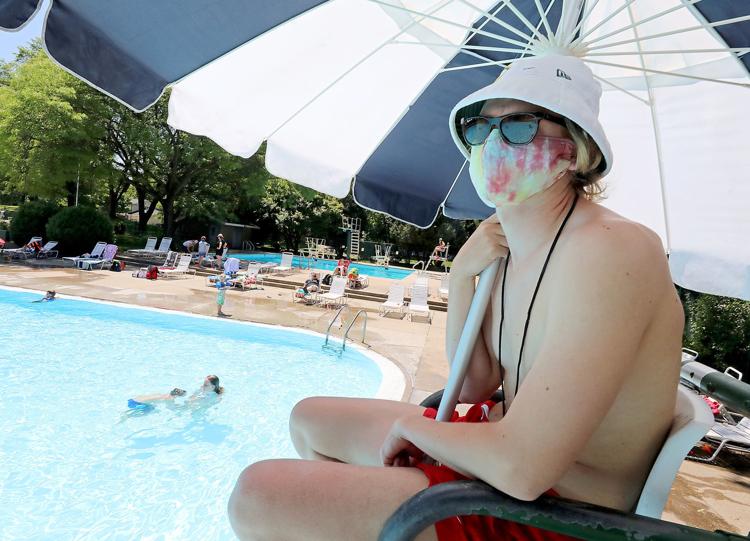 Grads on the Yahara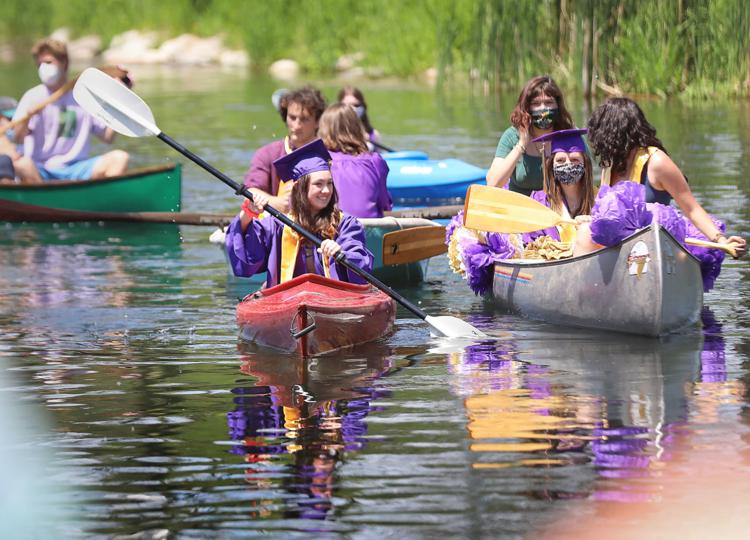 Fifth-grade graduation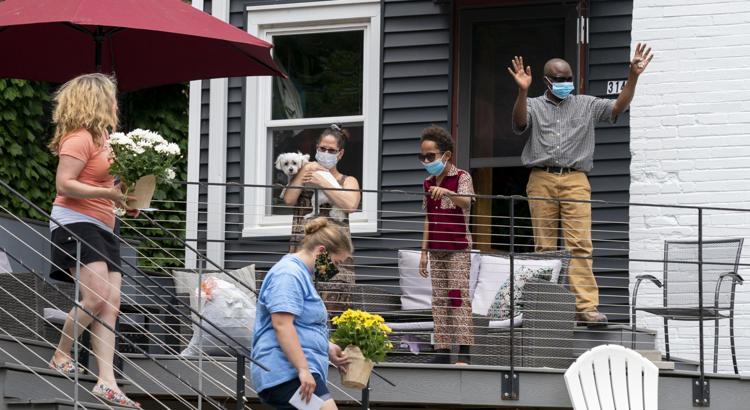 Tribes battling steep losses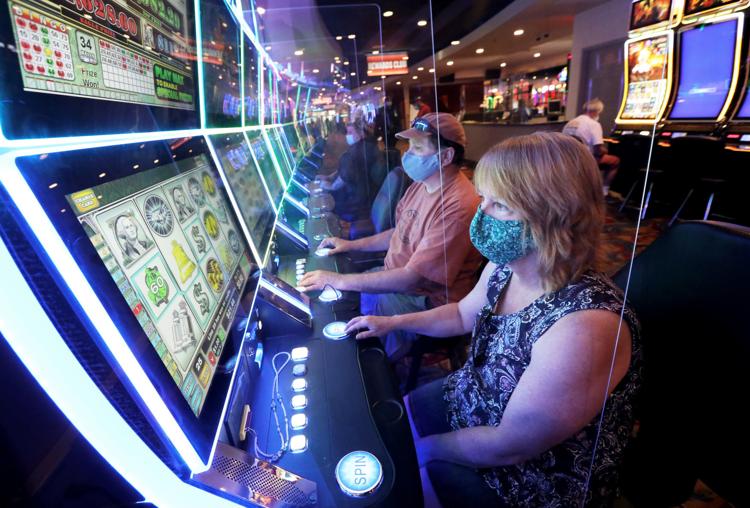 COVID-19 openings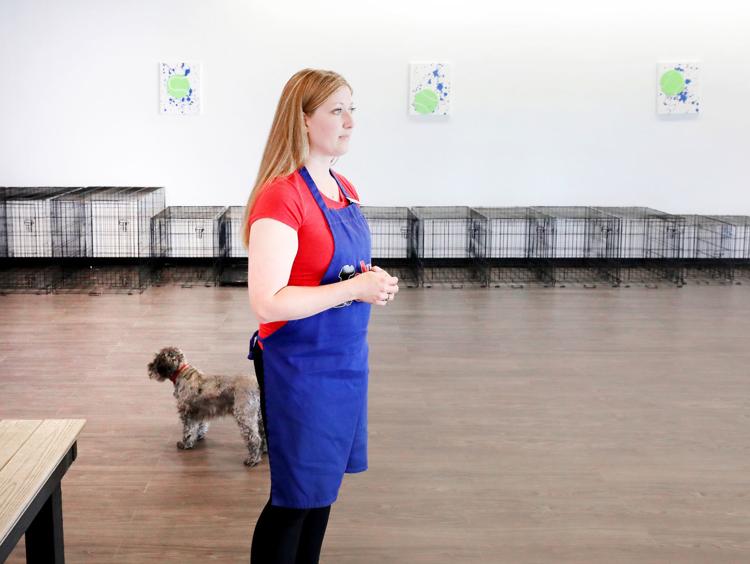 Picking up belongings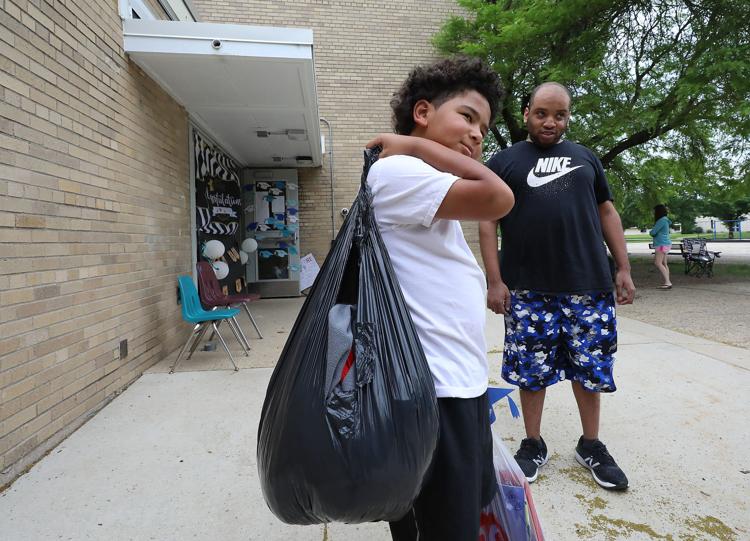 Downtown Businesses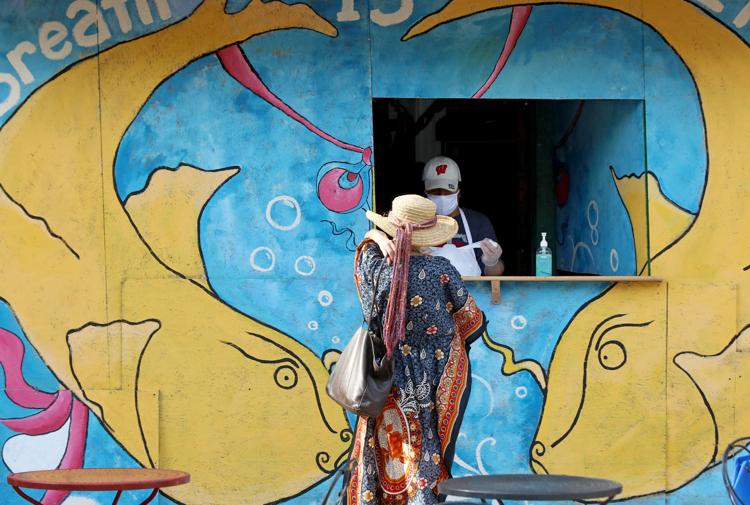 Covid transportation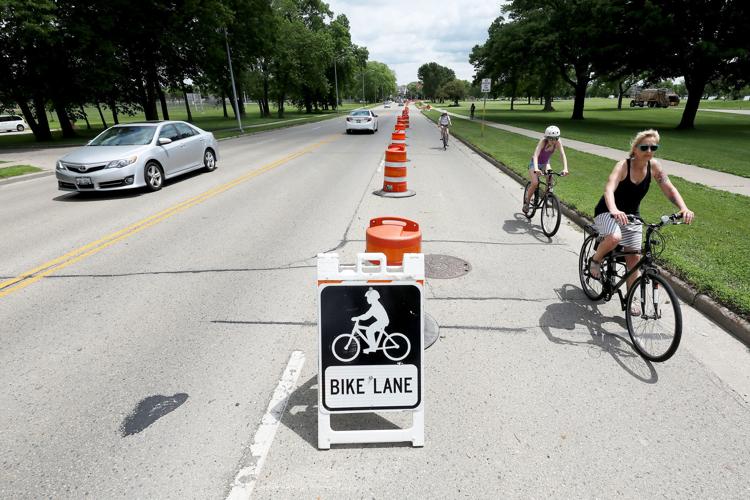 Church capacities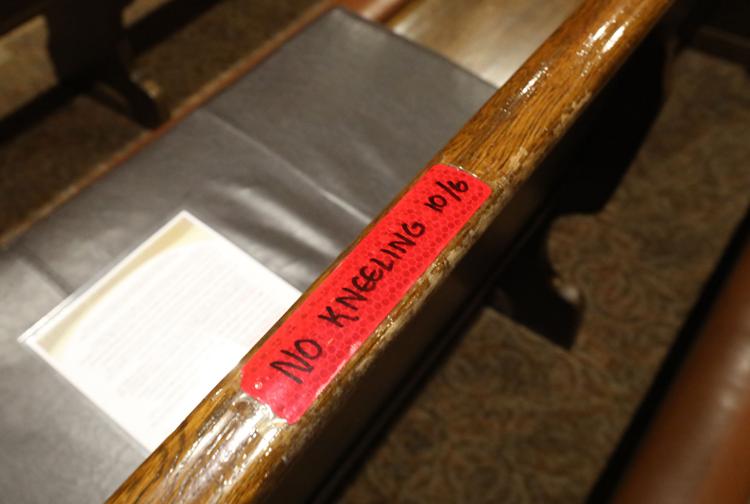 Church capacities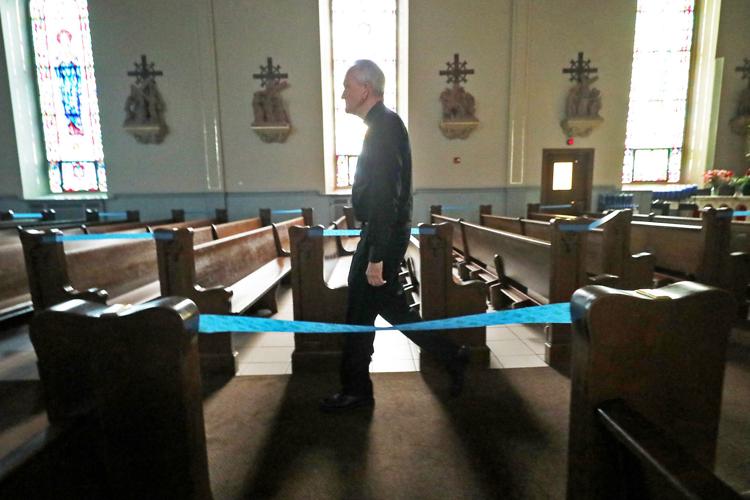 Prepping for reopening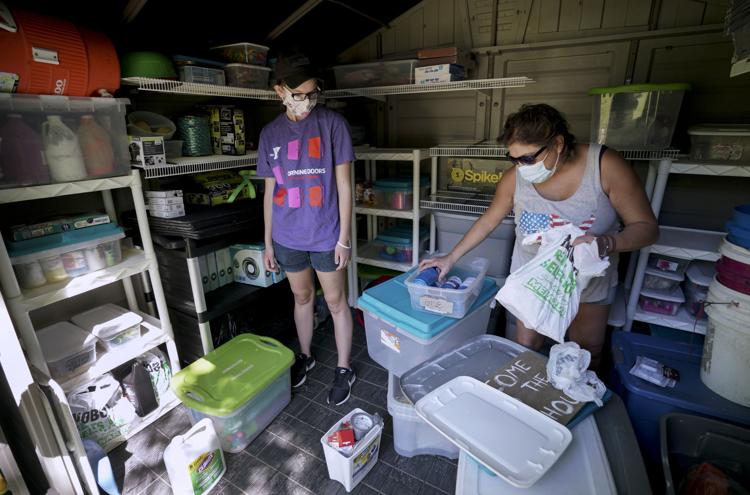 Warner Park - screening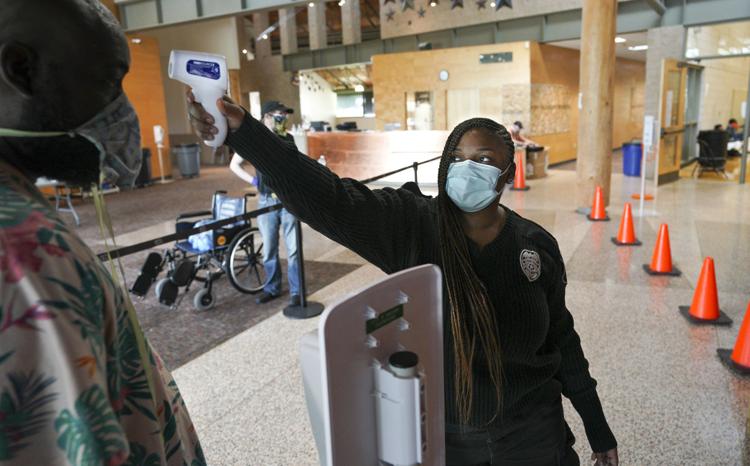 Outdoor Dining East Main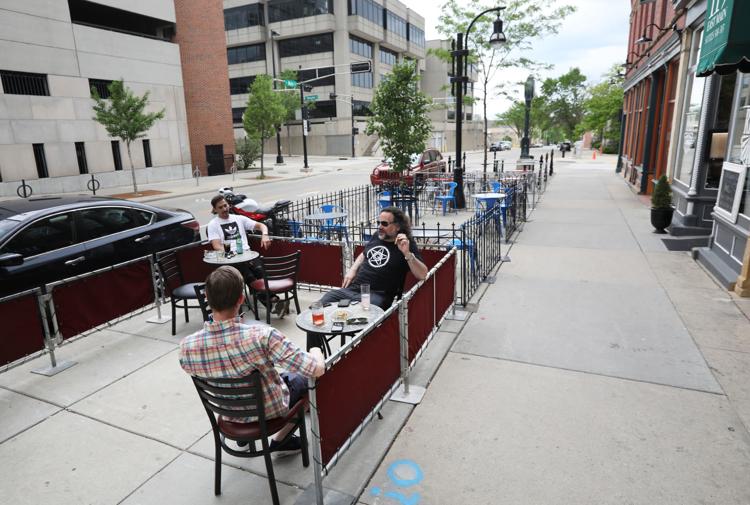 Spacing out customers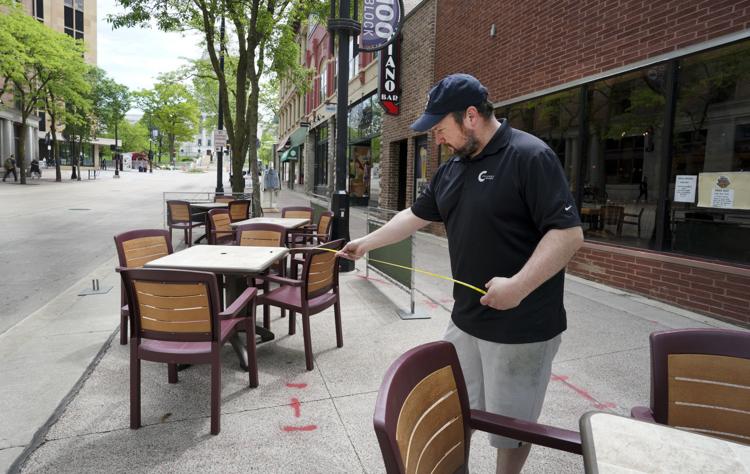 Getting a tattoo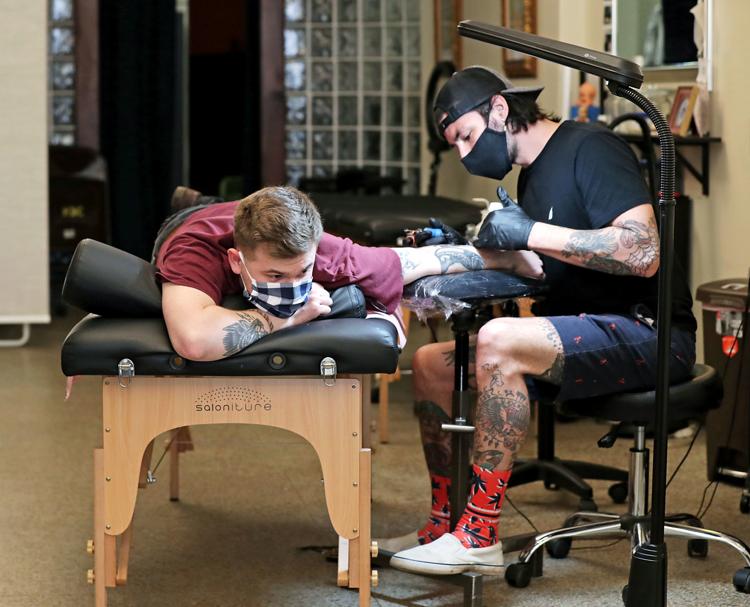 Memorial Day ceremony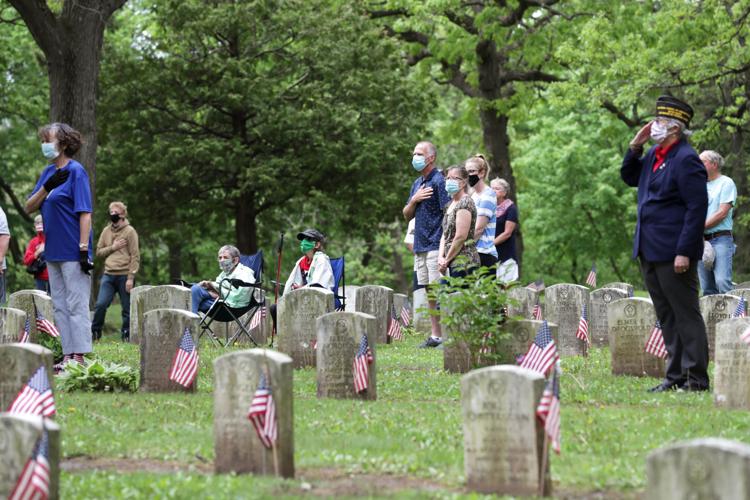 Memorial Day weekend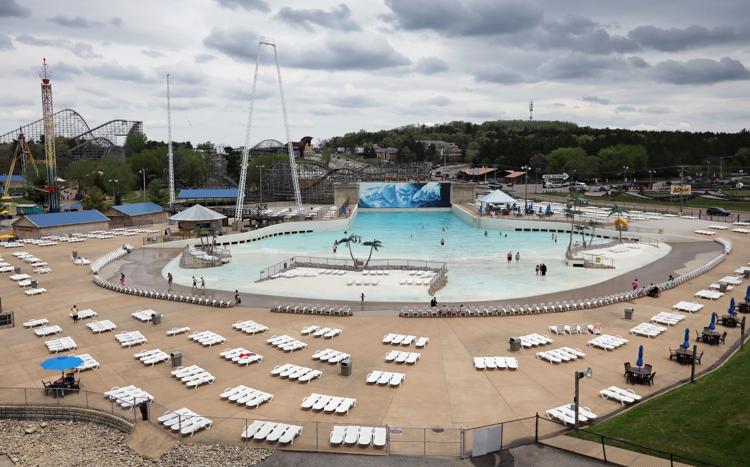 Tom Diehl, Tommy Bartlett Show not opening 2020, State Journal photo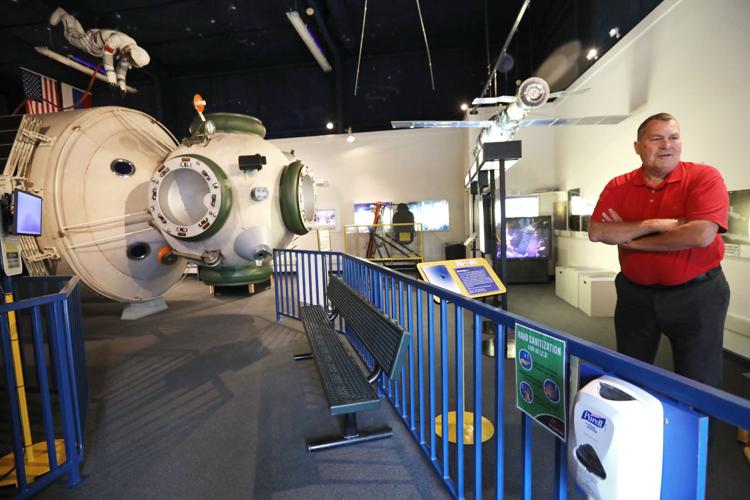 Salons Opening
Fitness openings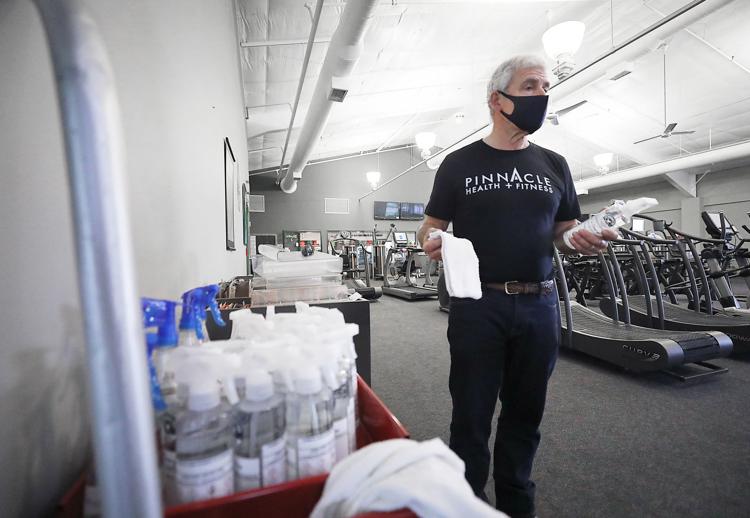 Duck Pond Drive-In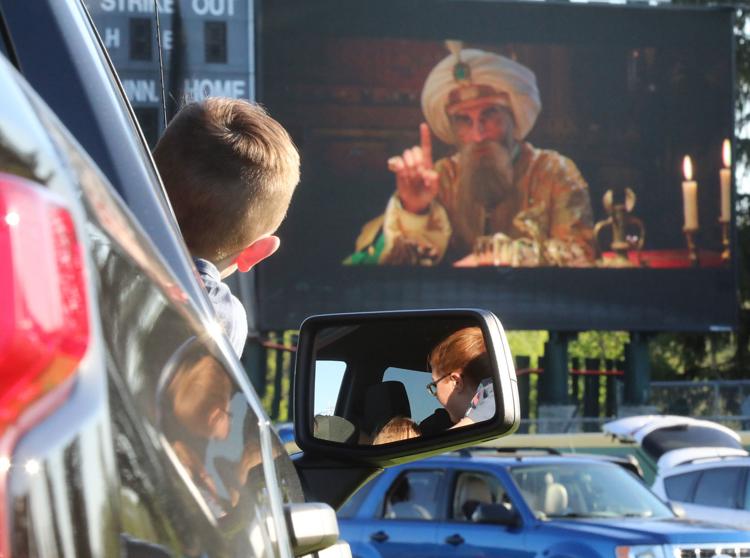 Memorial Union crowd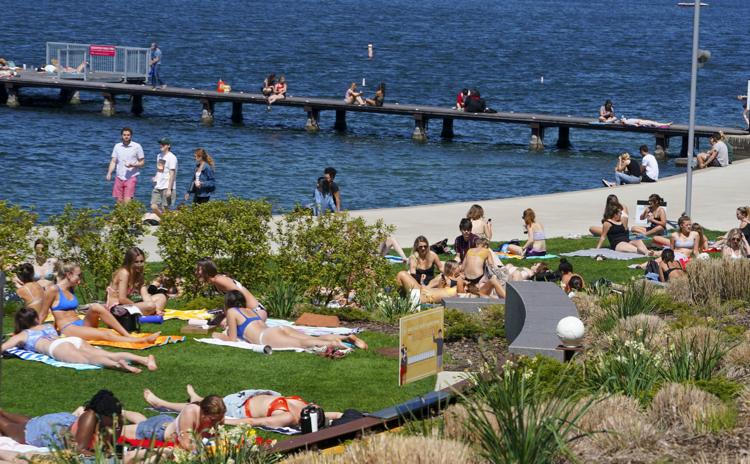 Child care at YMCA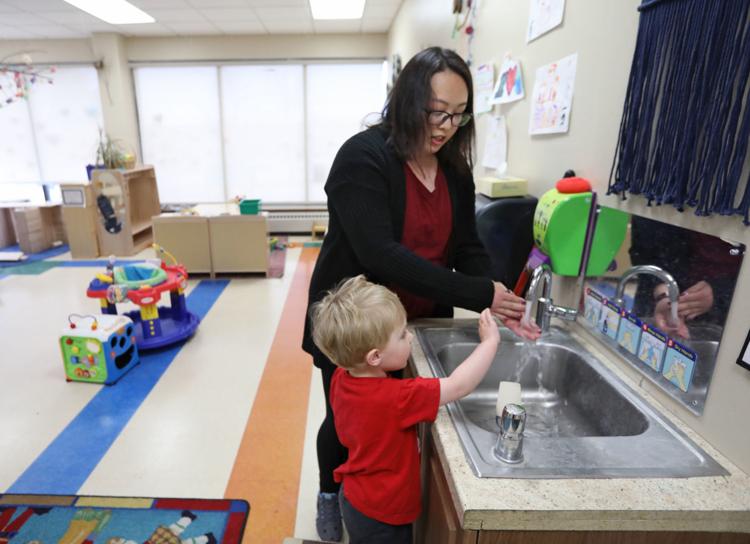 Bikers on Arboretum Drive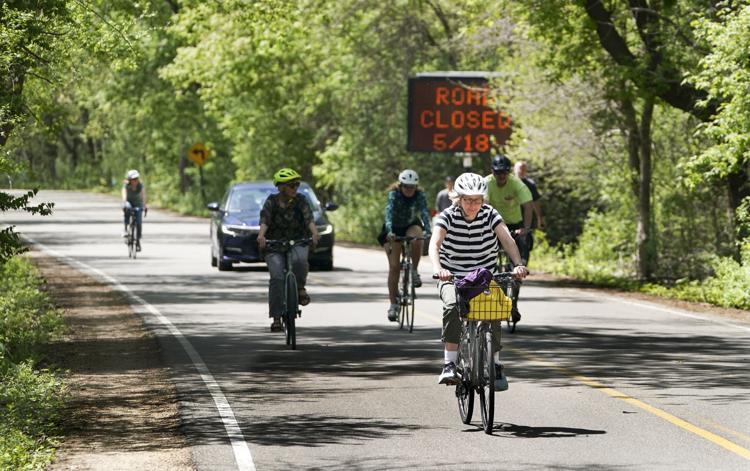 Brittingham Boats
Restaurant open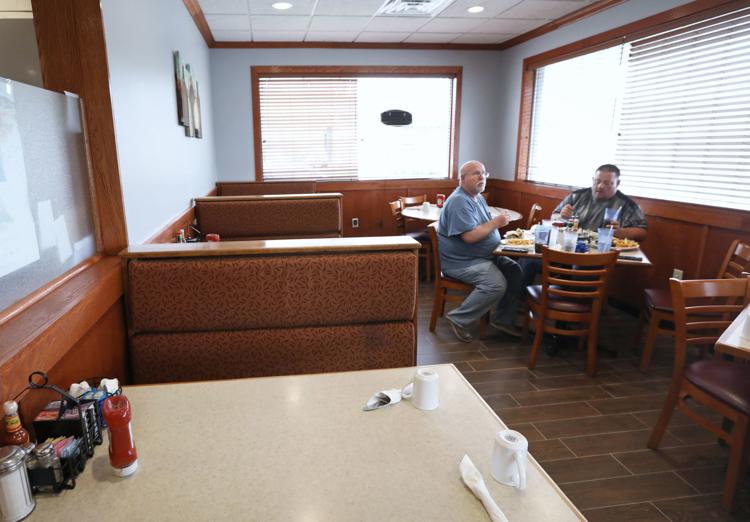 COVID-19 businesses reopen
Restaurant, bars reopen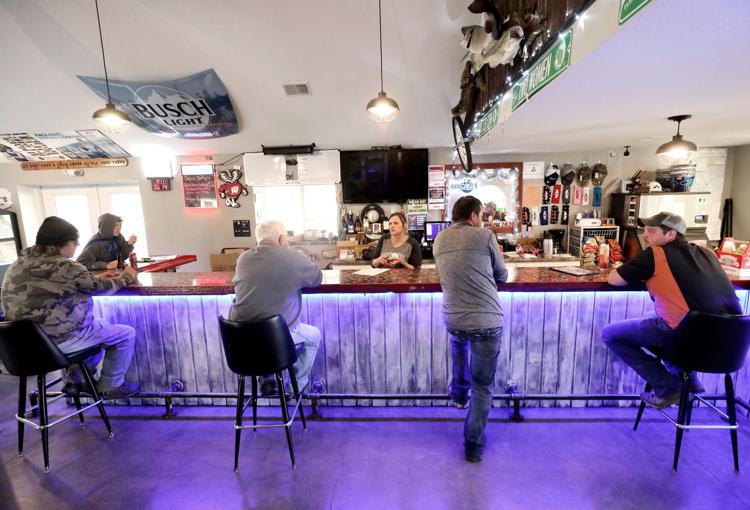 Dentist with patient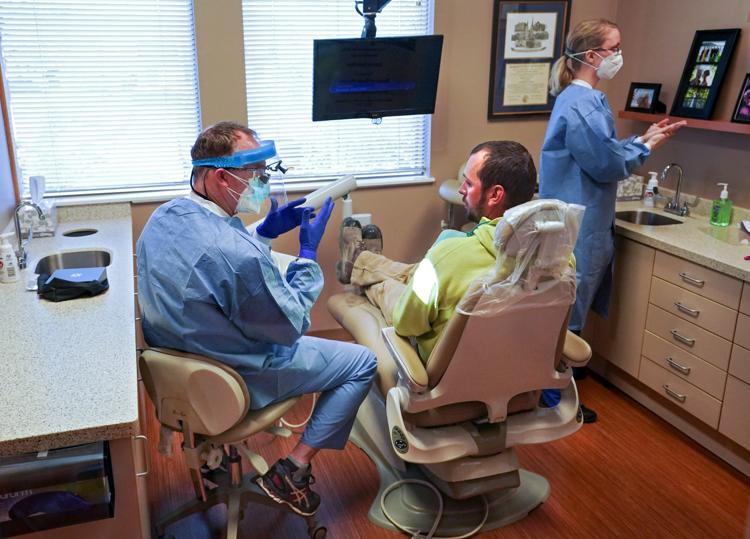 Dane County institutes order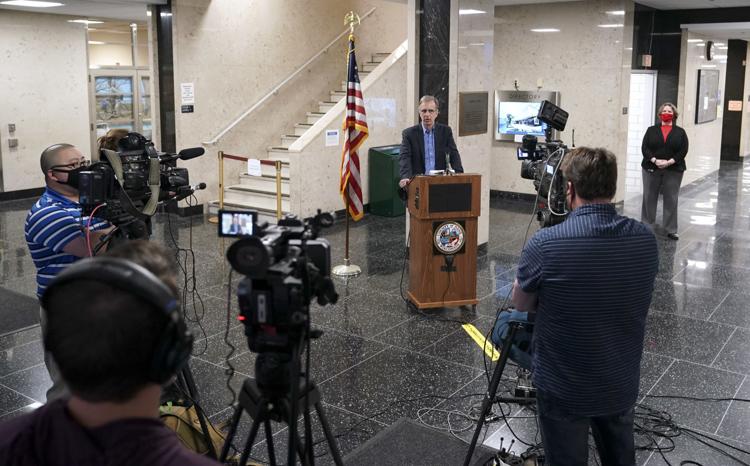 Carry-out food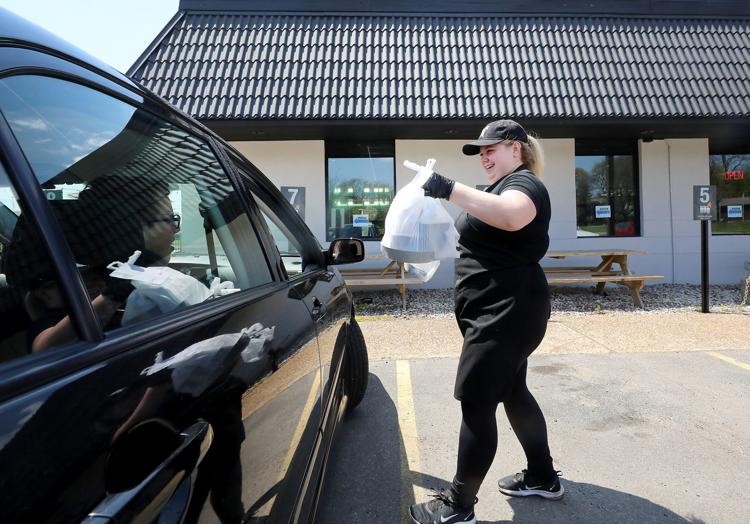 Small retailers reopening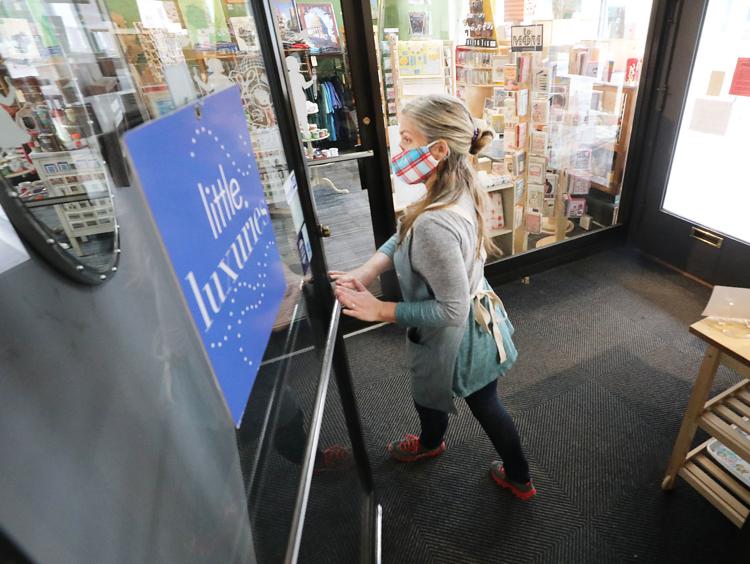 Shoe store reopening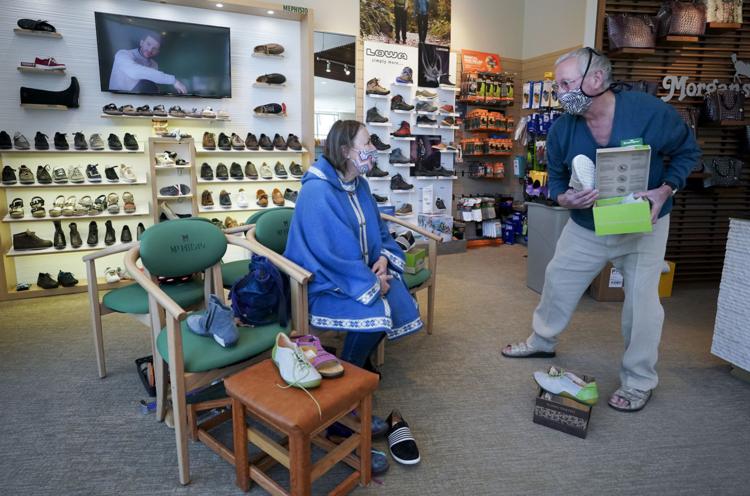 COVID 19 testing site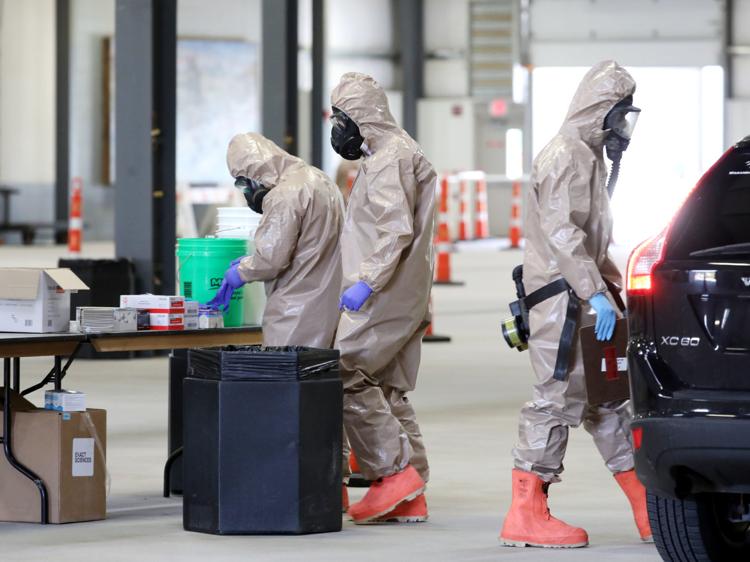 COVID 19 testing site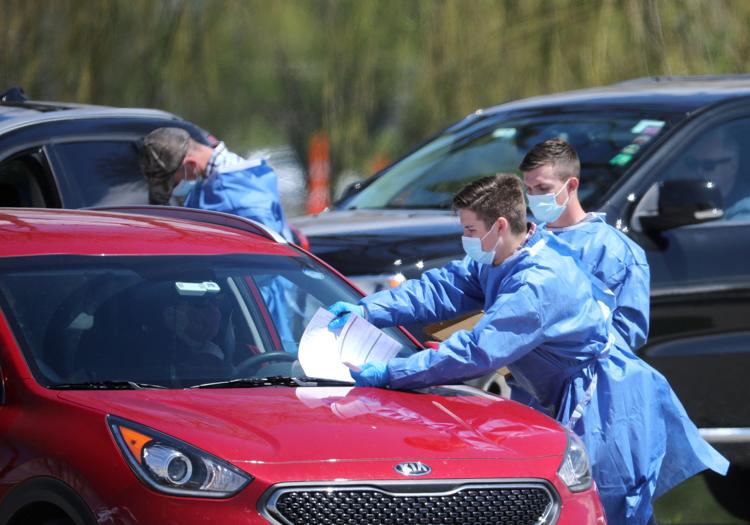 UW-Madison virtual graduation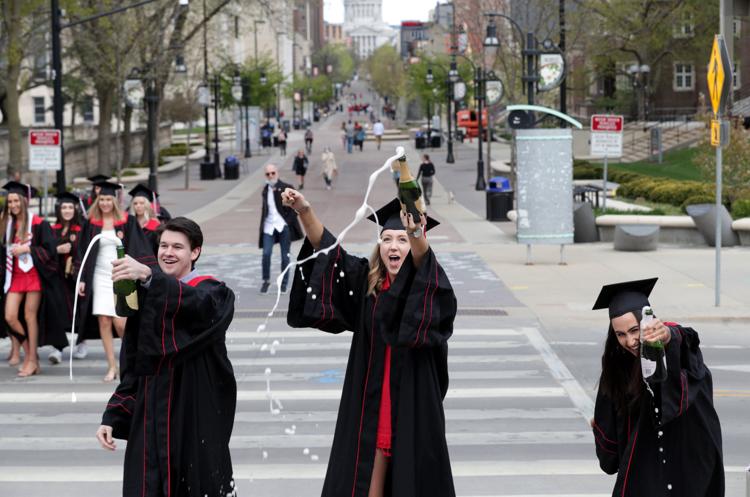 Monona Library Curbside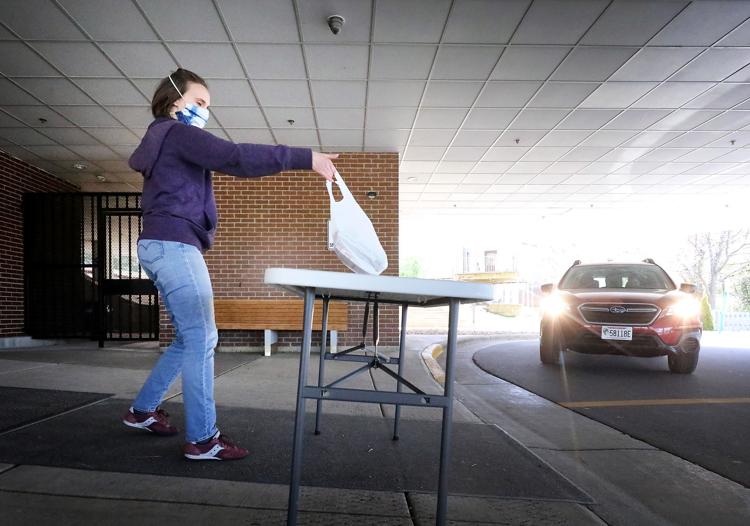 COVID-19 meat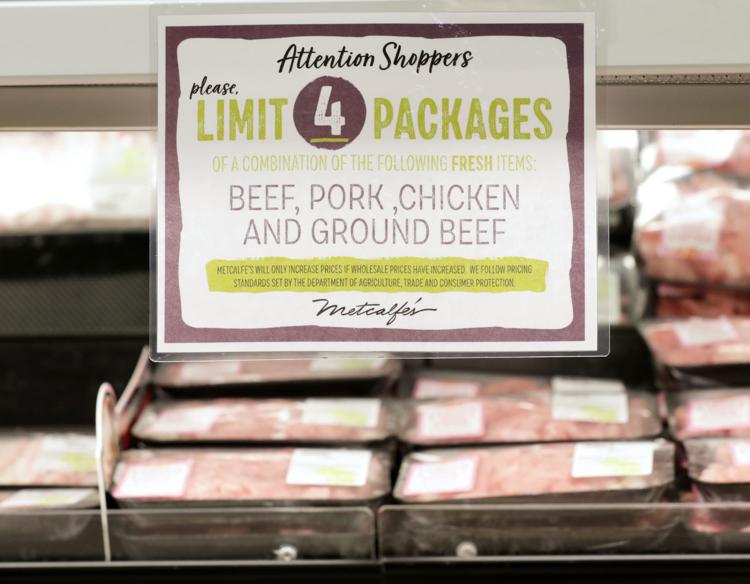 Homeless in parks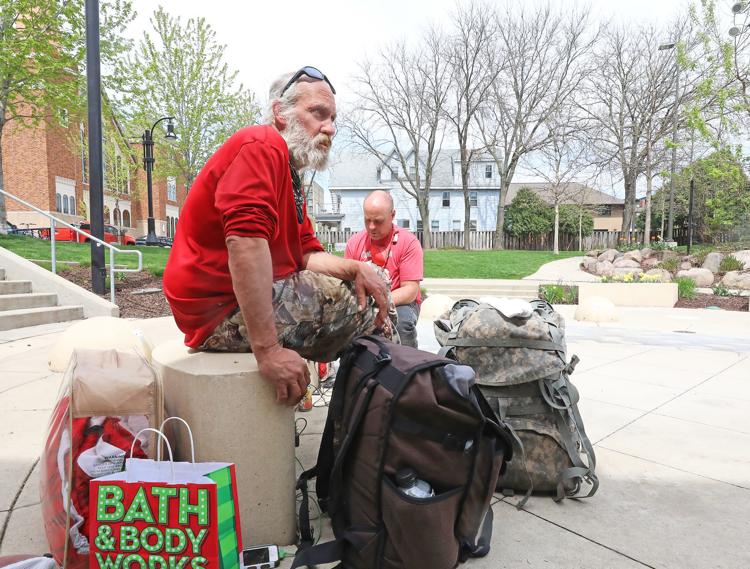 UW Commencement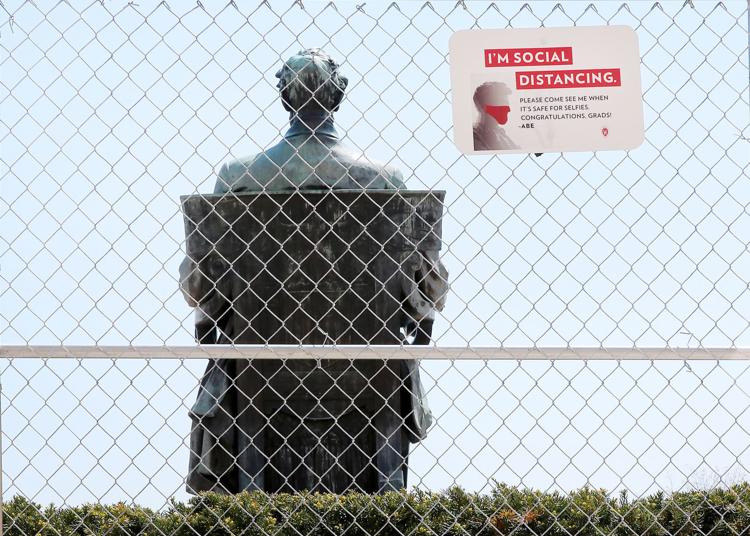 River Food Pantry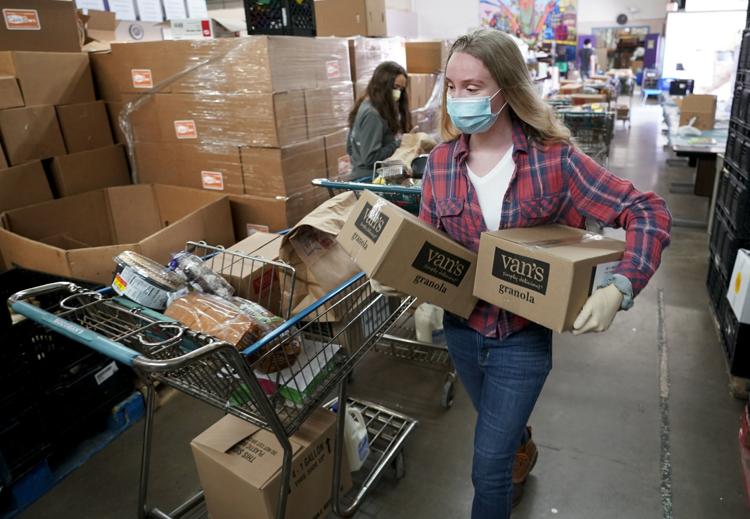 Dane County tourism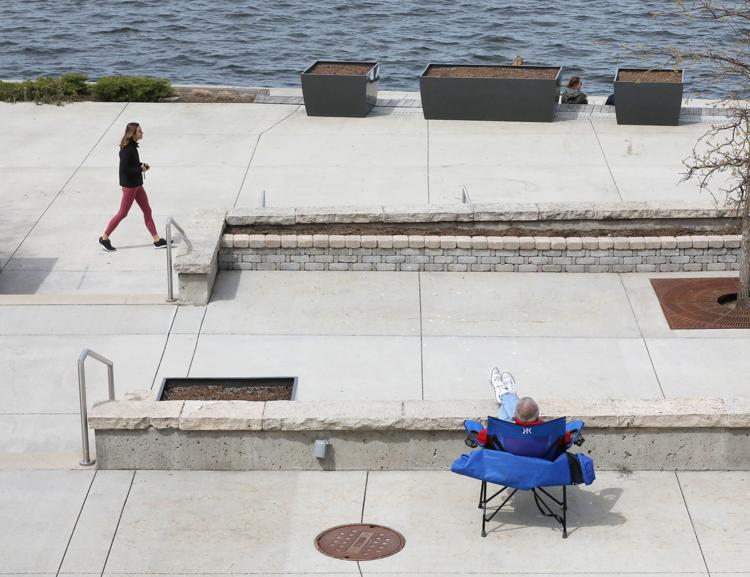 "Outside Looking In: A Drive-Thru Exhibition"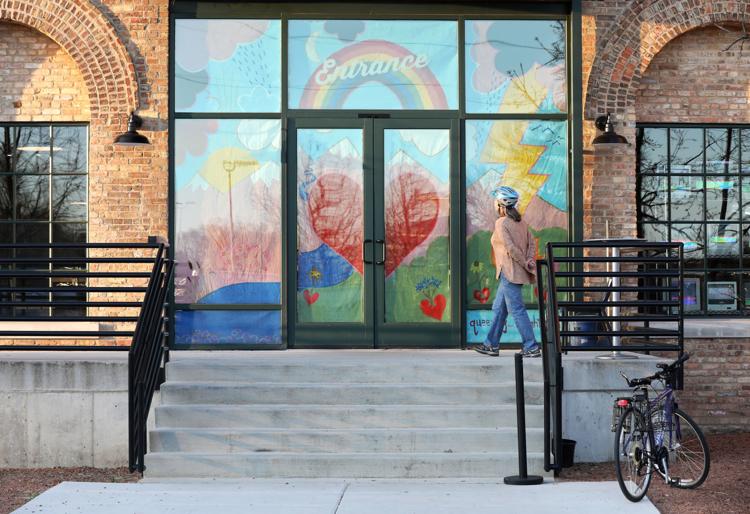 COVID-19 Menards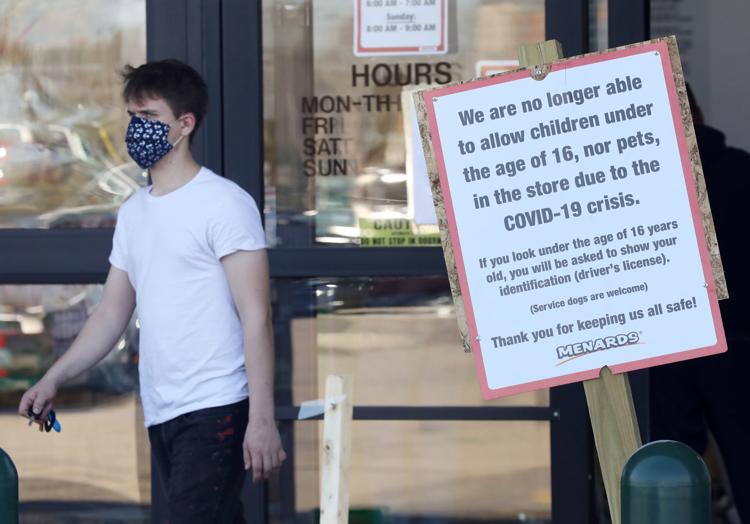 Covid Assembly Hearing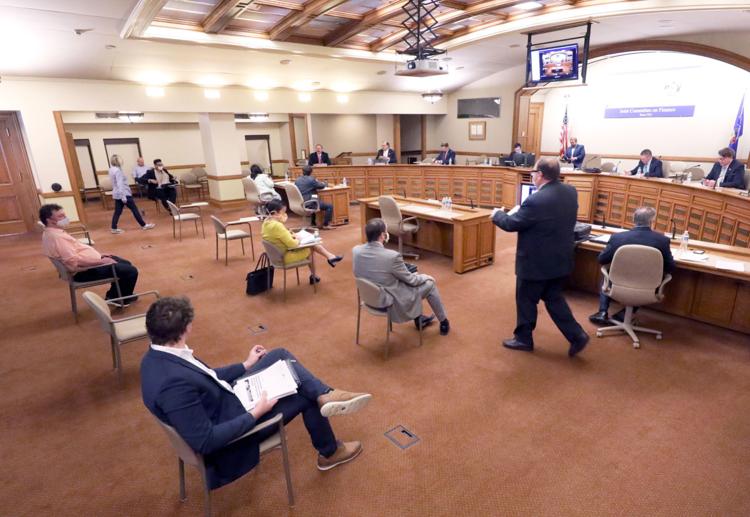 UW furloughs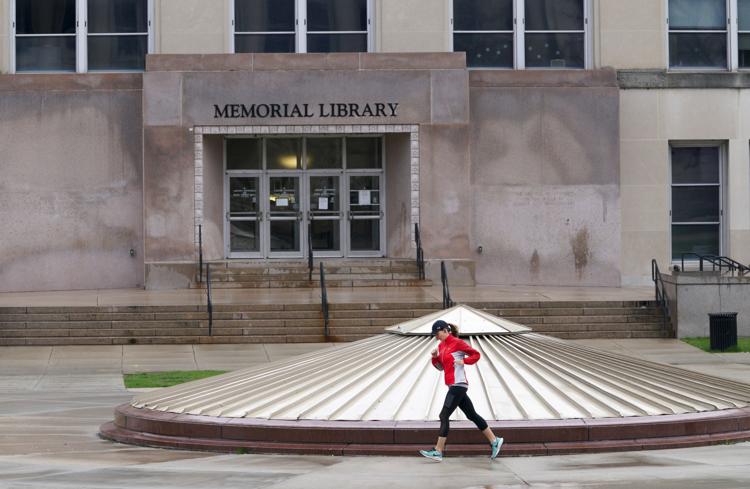 Stay safe, Badgers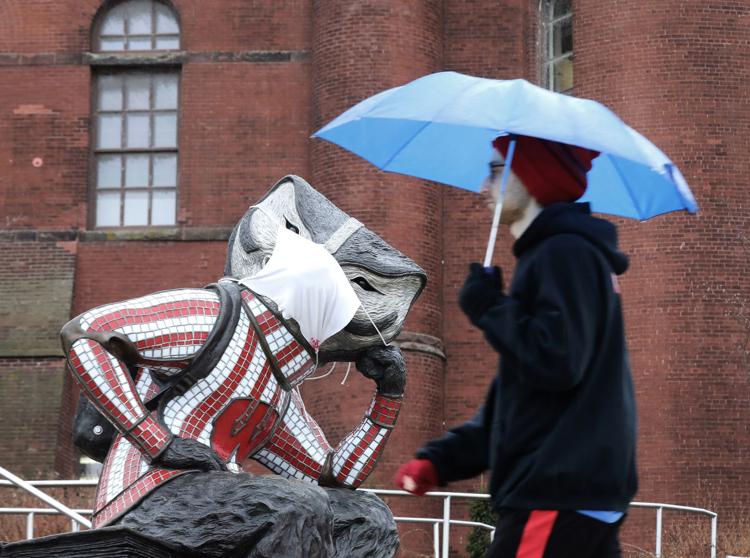 Celebrating 103 - From a distance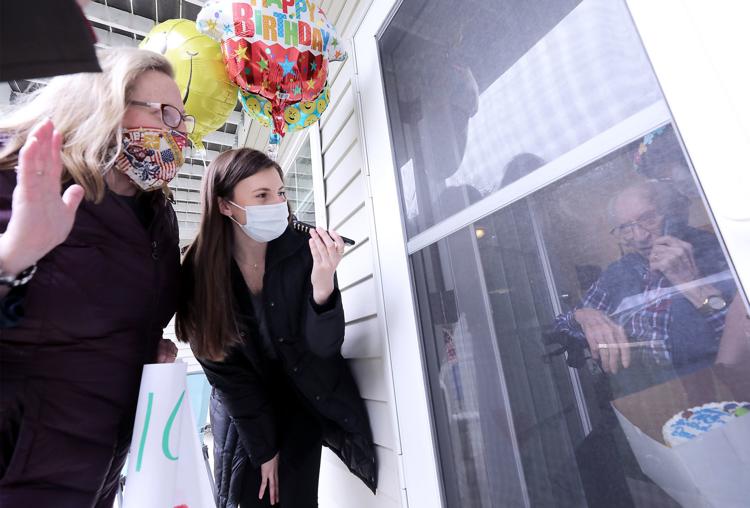 COVID-19 protest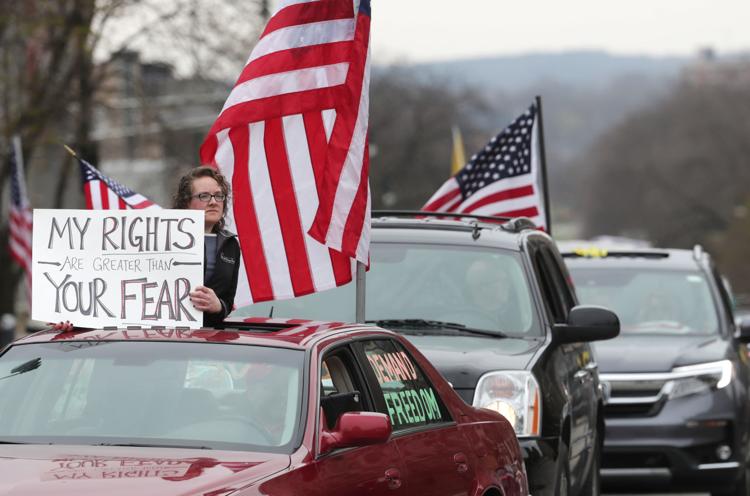 COVID-19 candle installation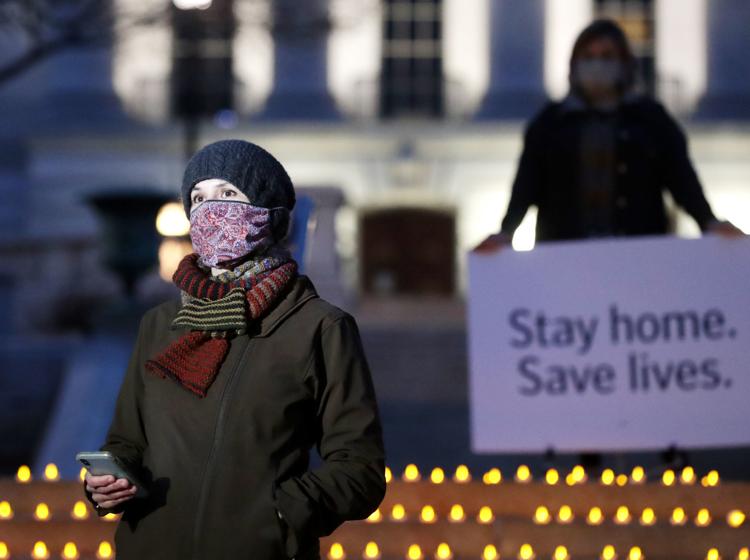 COVID-19 candle installation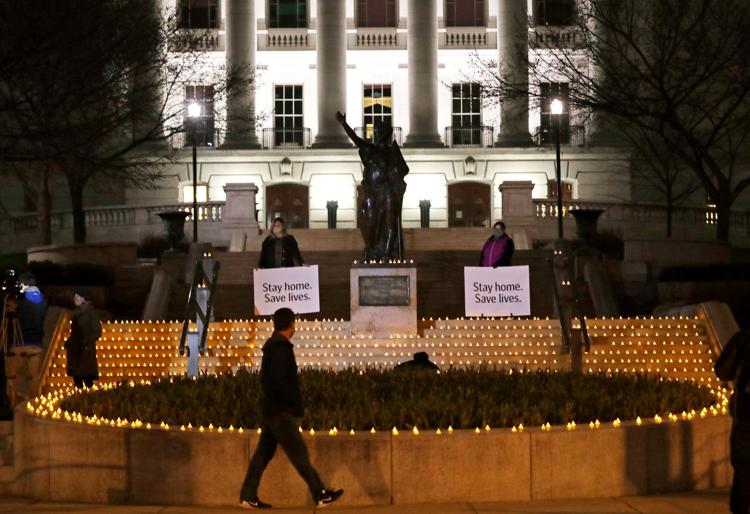 A fishing opener amid COVID-19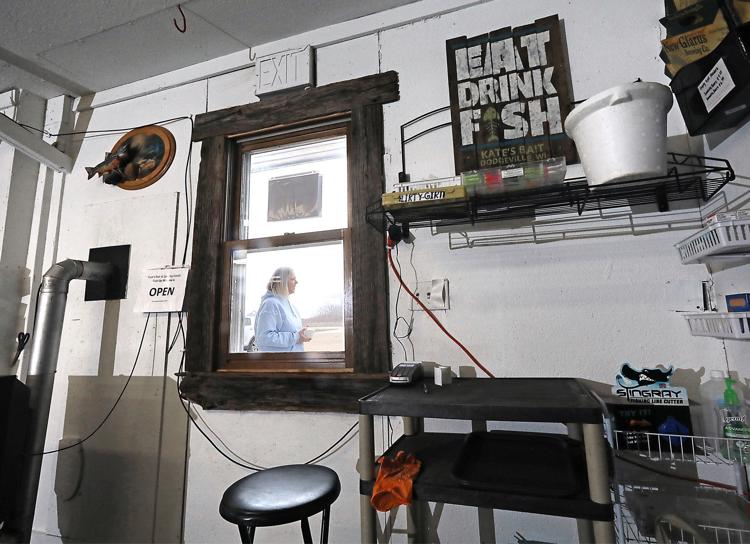 COVID-19 UW-Madison students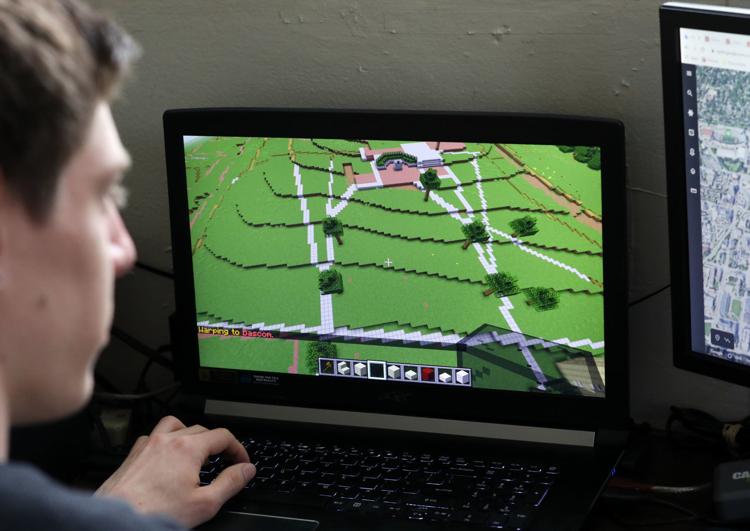 Covid Public Employees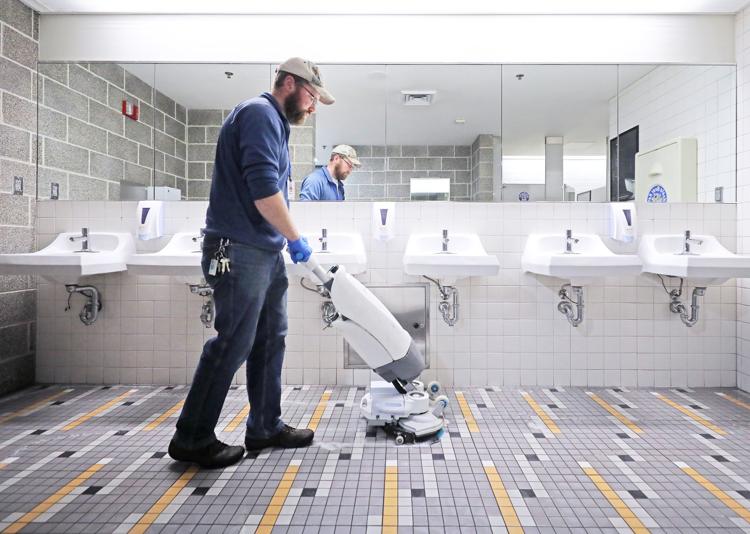 Act of Appreciation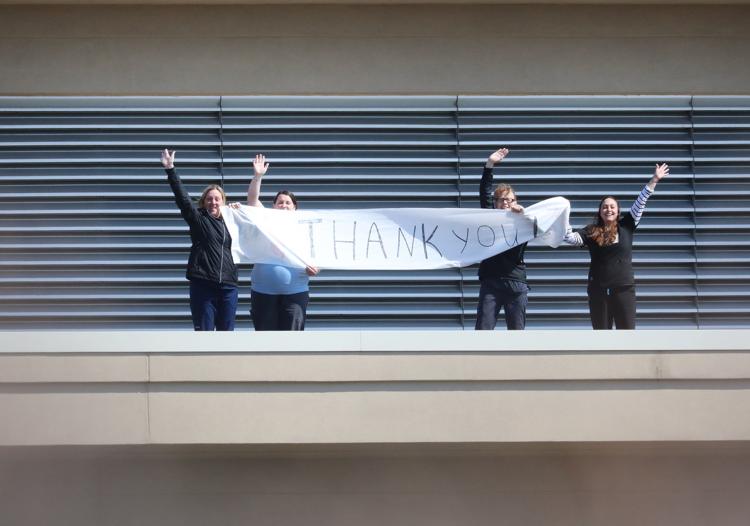 Brazelton with video screen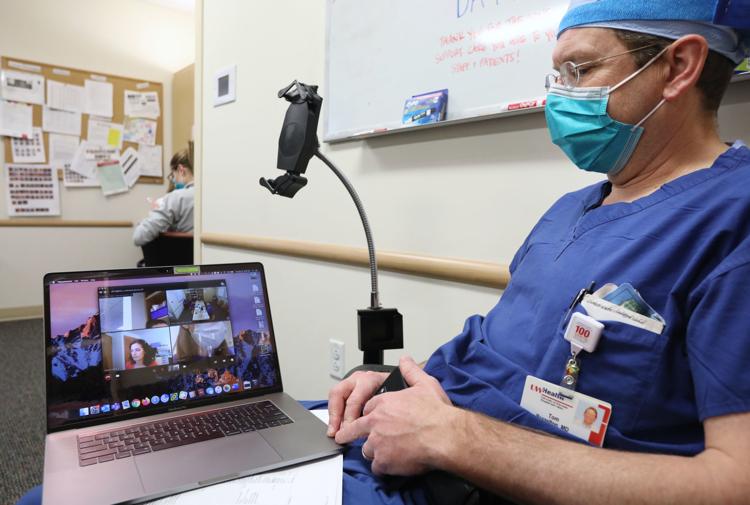 Saris stays busy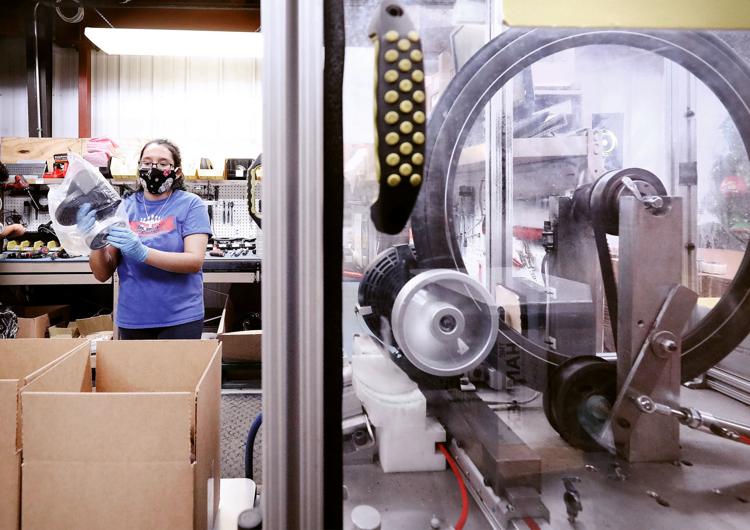 Absentee ballots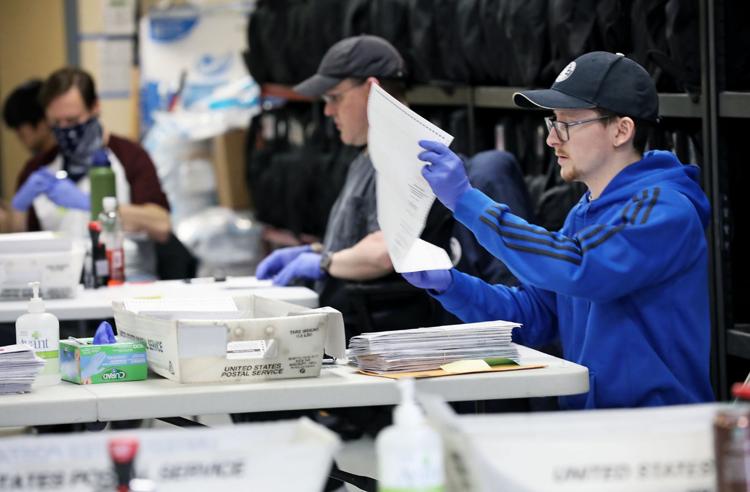 UW Covid Testing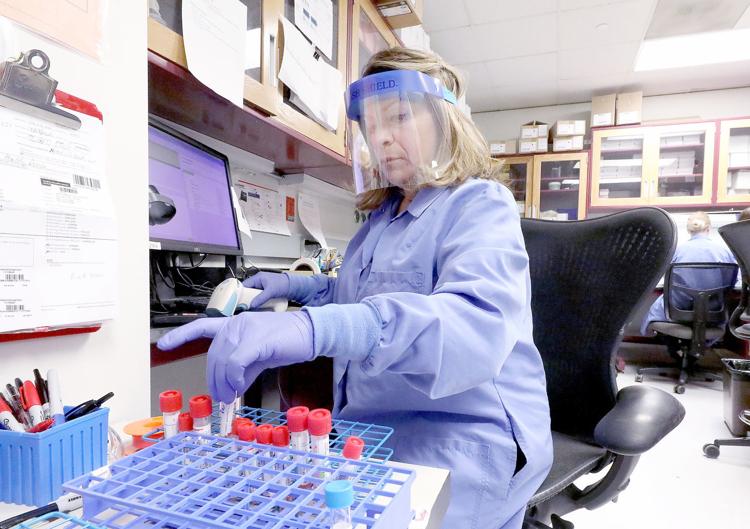 Covid State Parks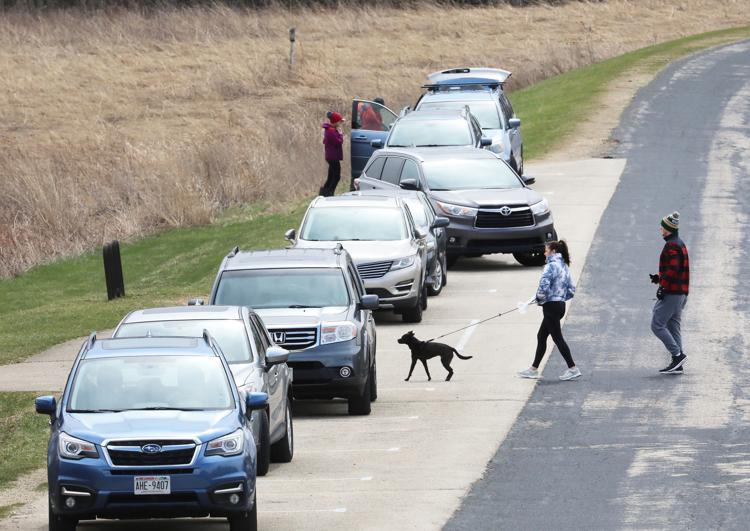 Easter baskets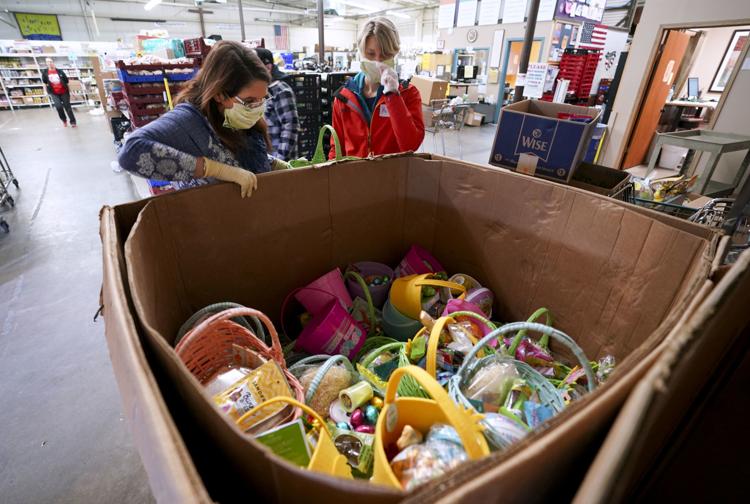 As social distancing progressed into an official order to stay in our homes, Madison has started to look more like an empty shell rather than …
Election Day with COVID-19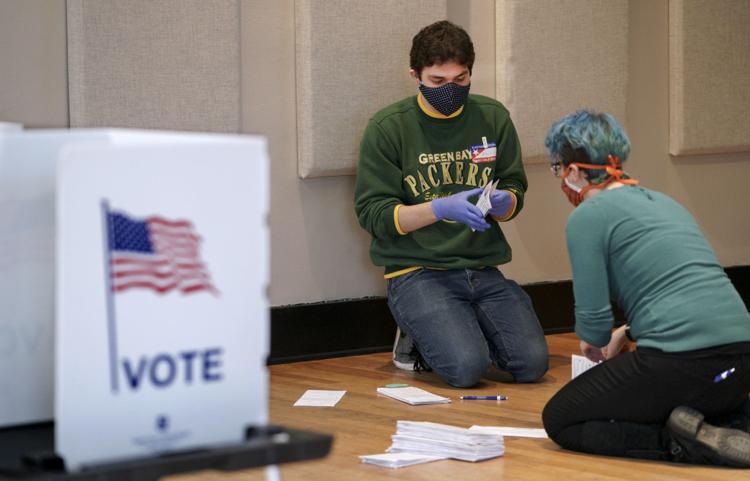 COVID-19 Journaling Project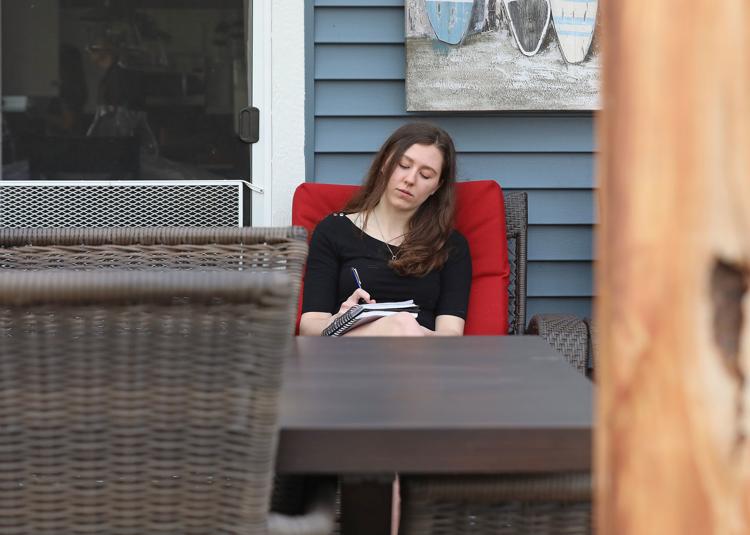 Election Day protest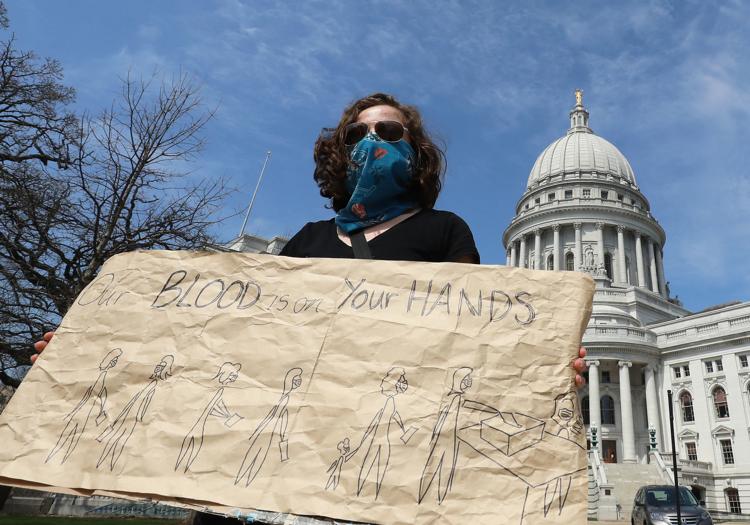 Election Day with COVID-19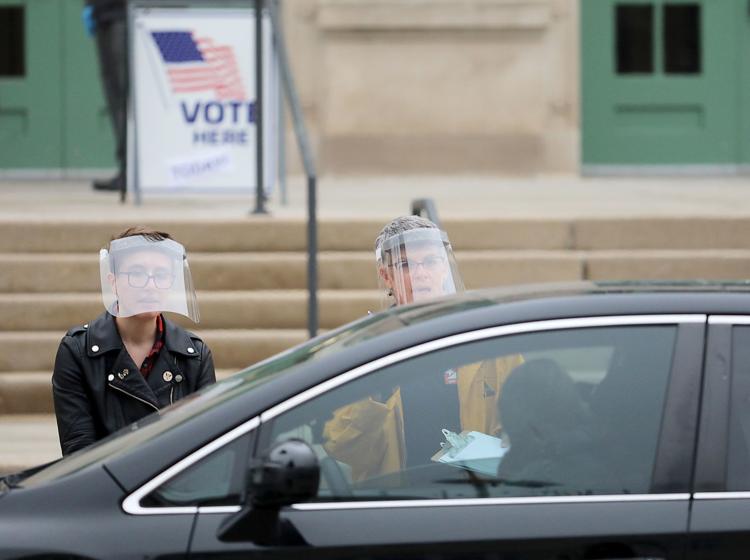 Honoring Essential Workers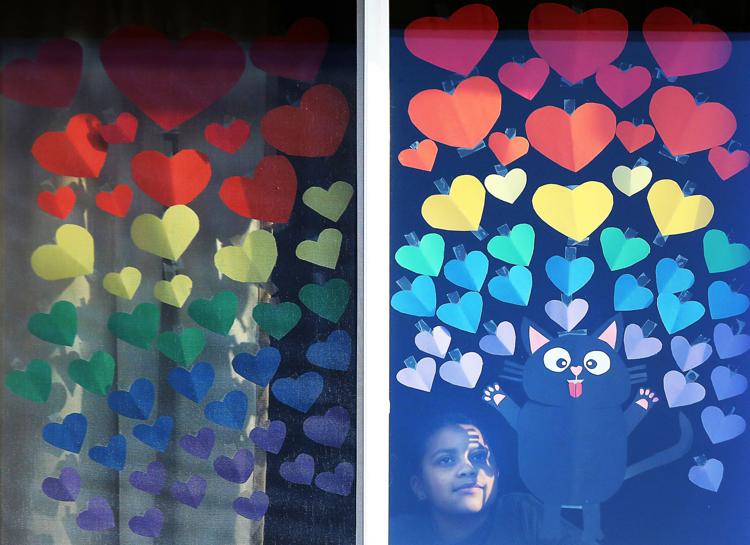 Metro Transit Butler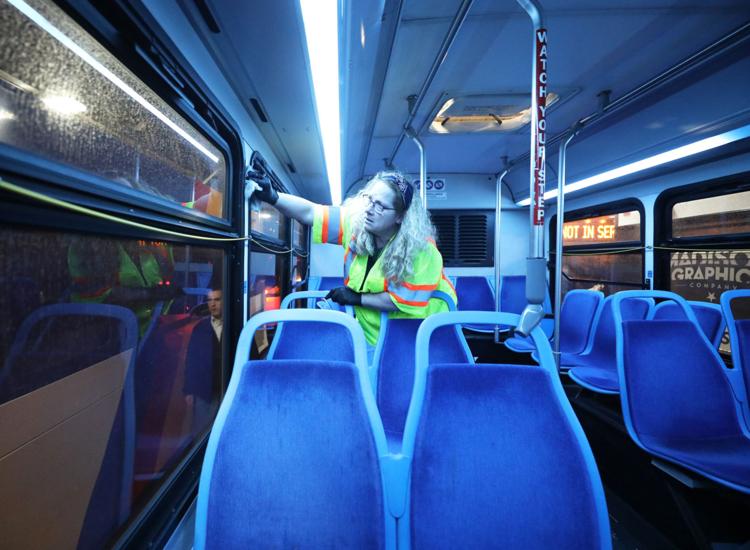 Election set for Tuesday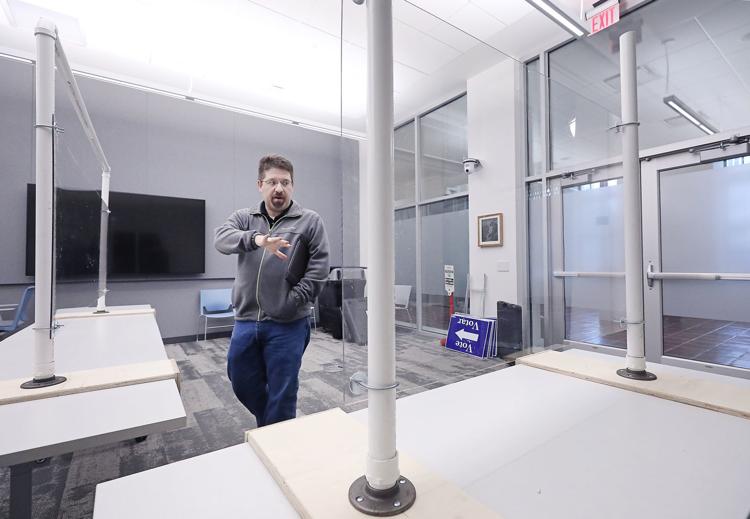 Robots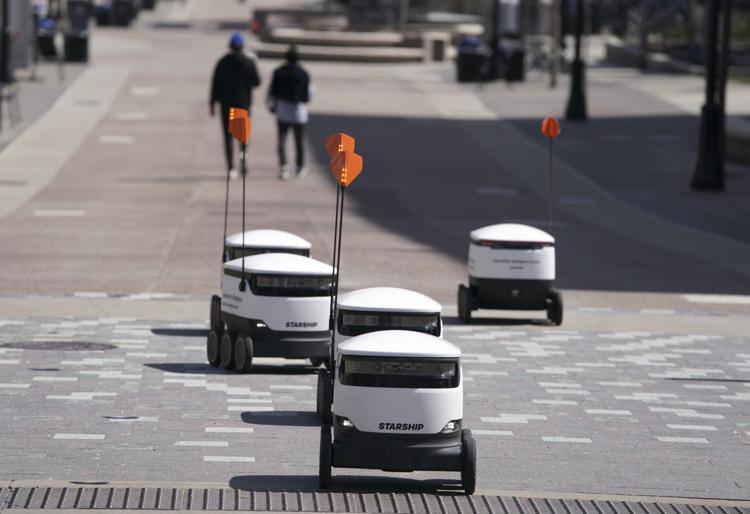 Nolan family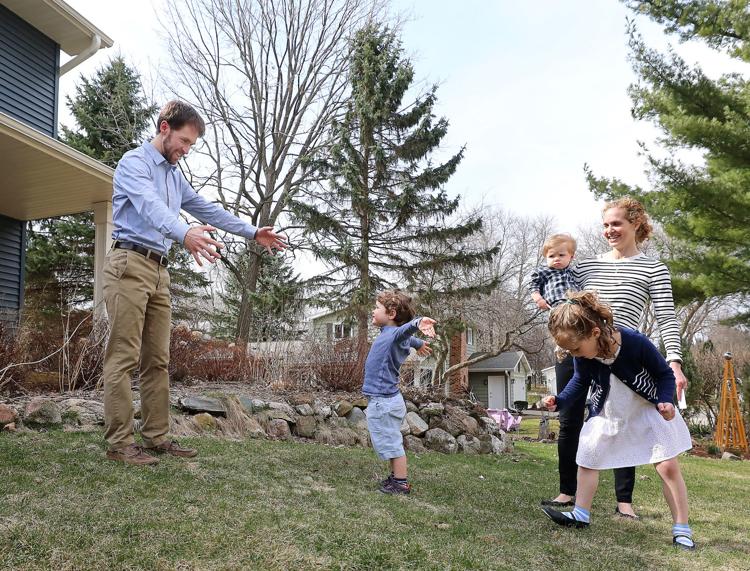 Stressed over closure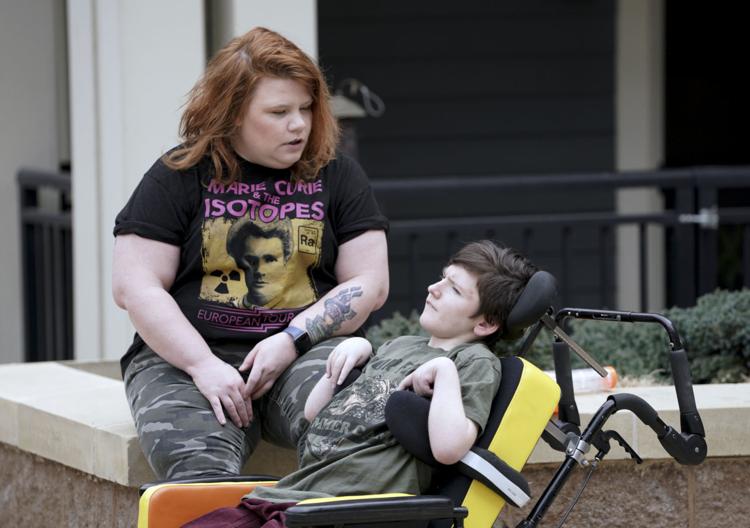 Amy Shircel, former COVID-19 patient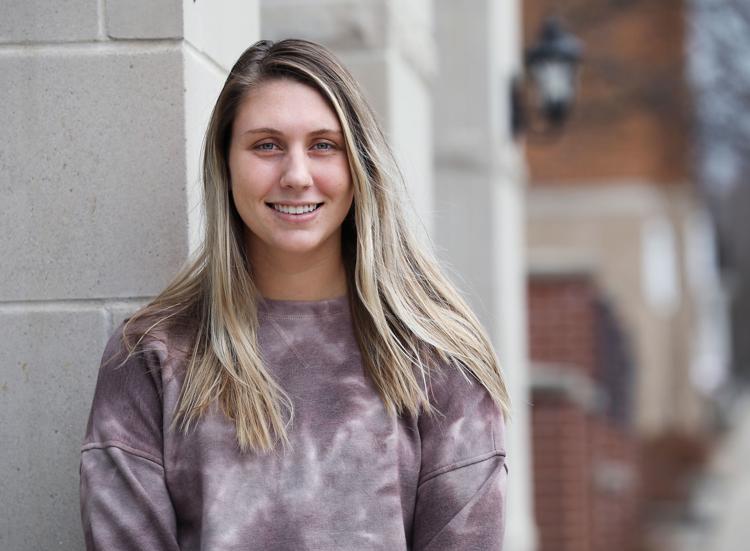 COVID-19 retail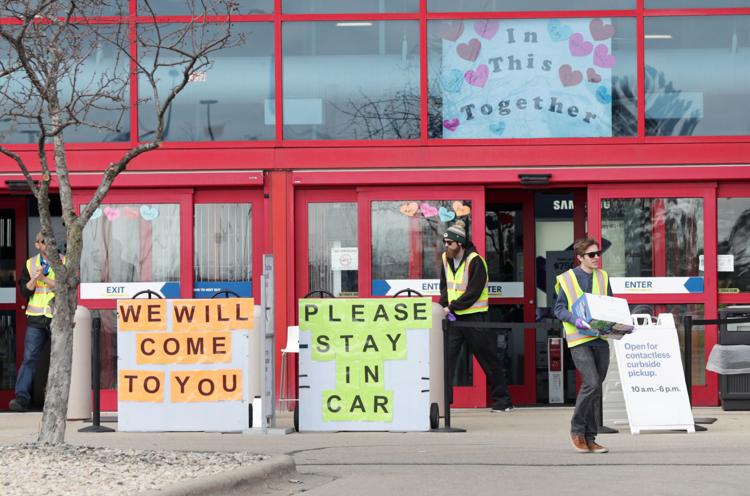 Playground closed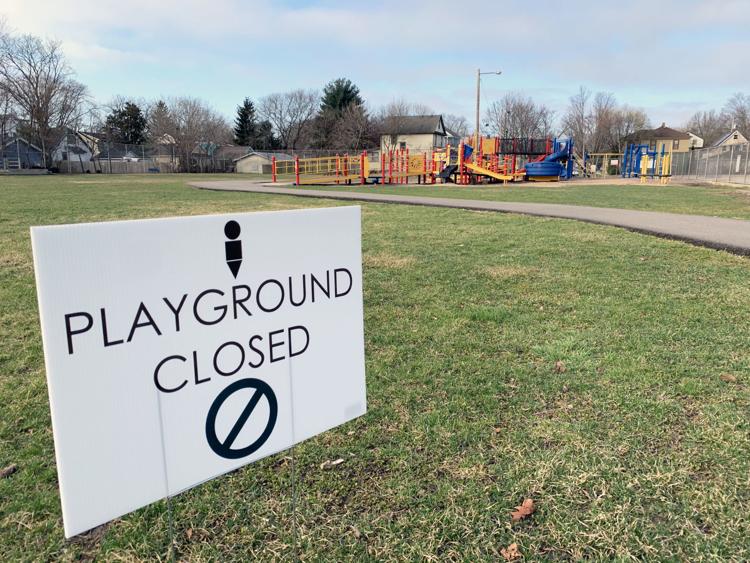 Little Library closed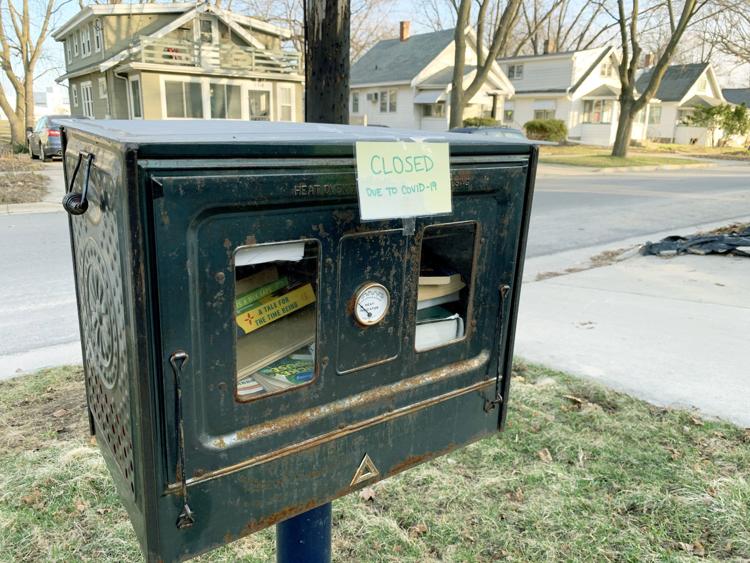 Entryway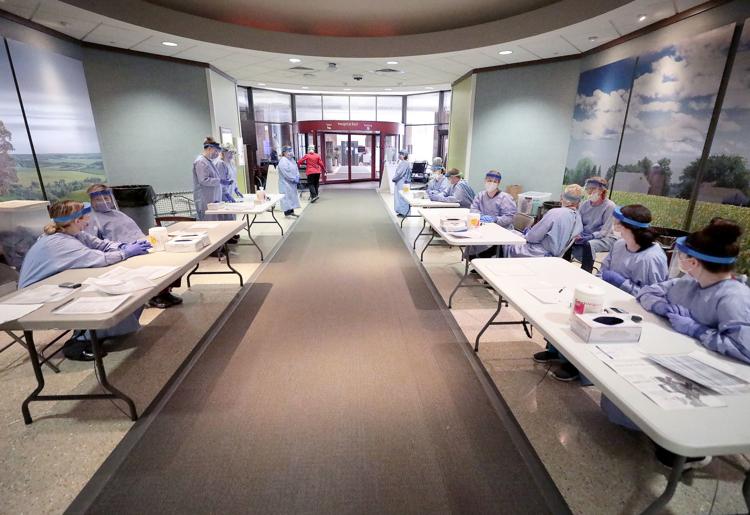 Face shields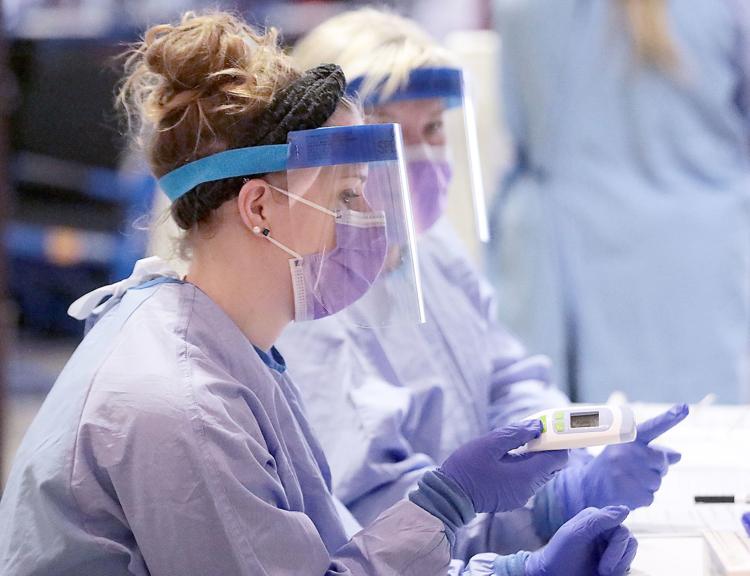 Carwash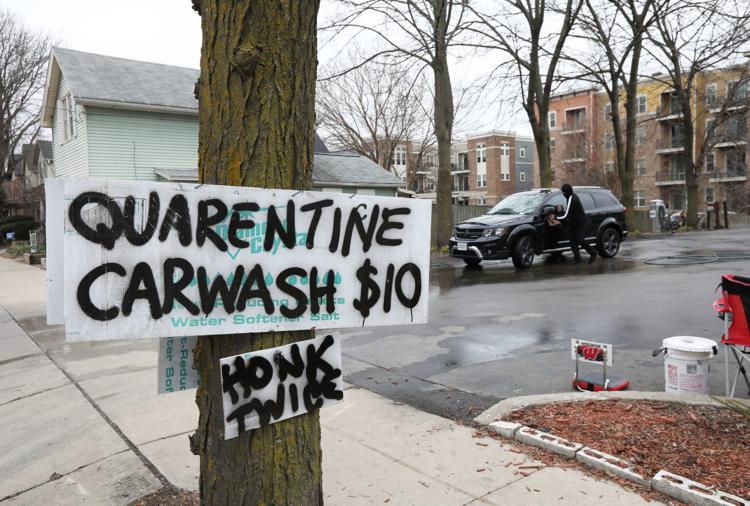 Rent strike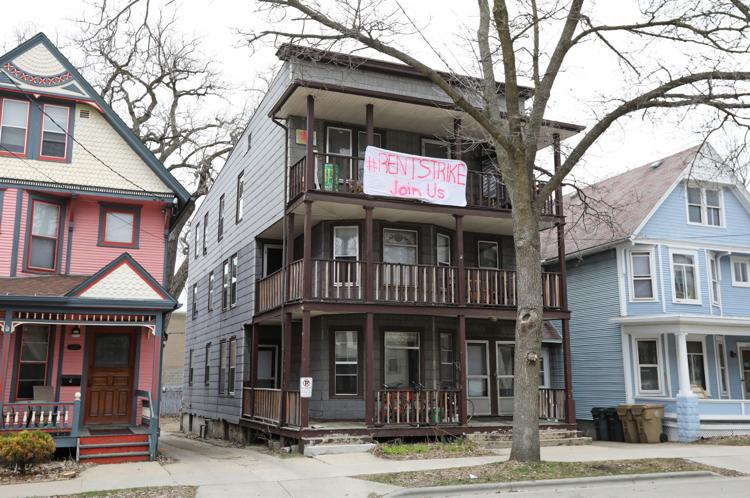 Election COVID-19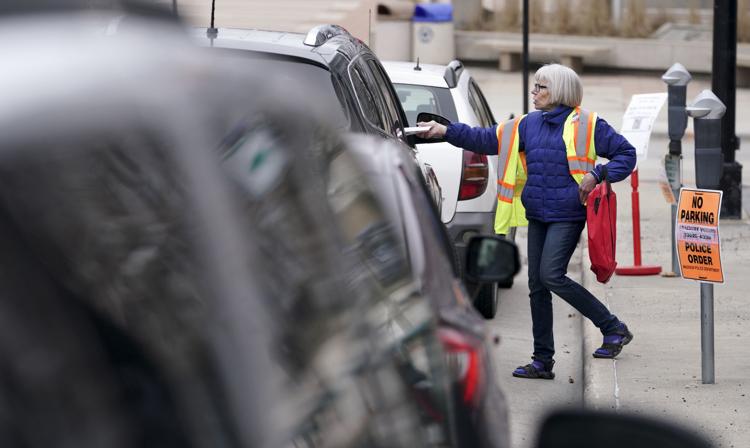 Precious Cargo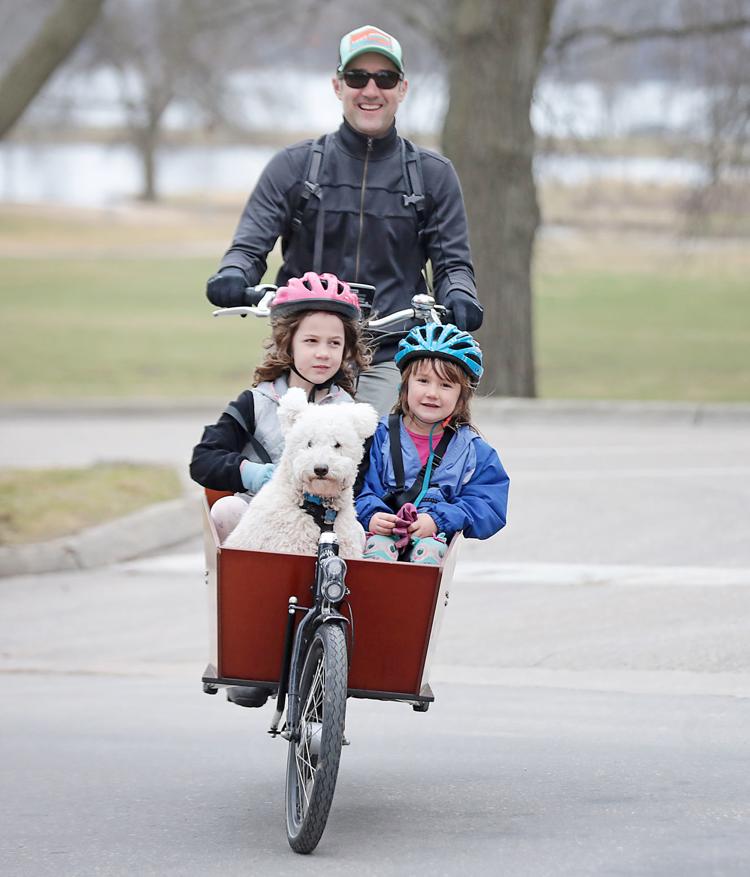 Chad Backes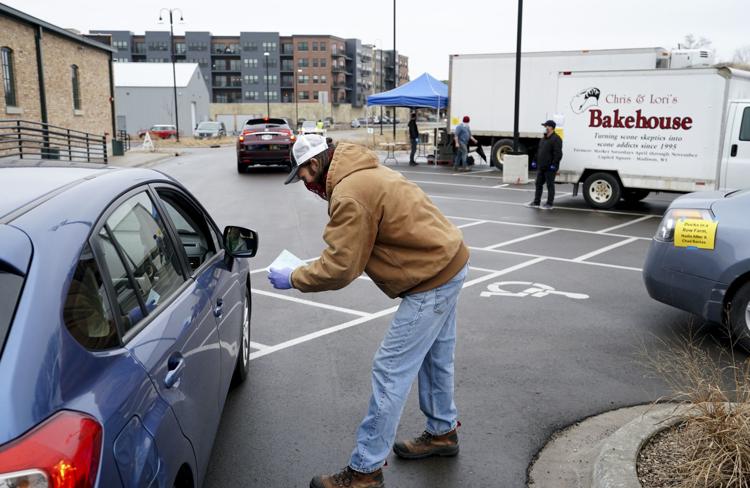 Lori and Chris Robson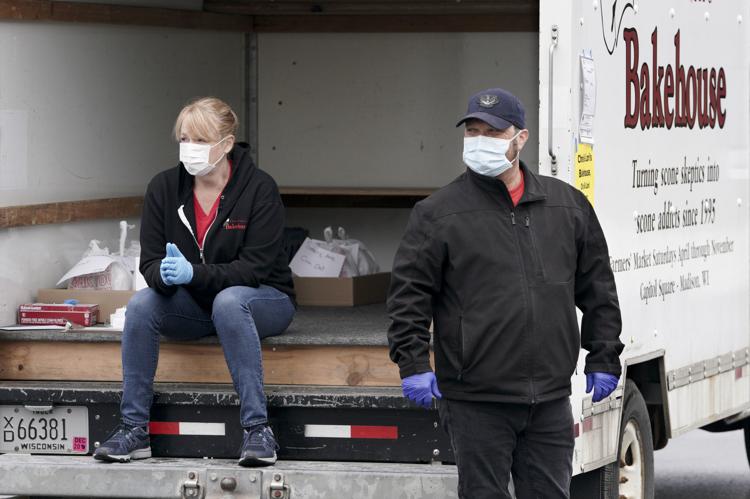 Tourism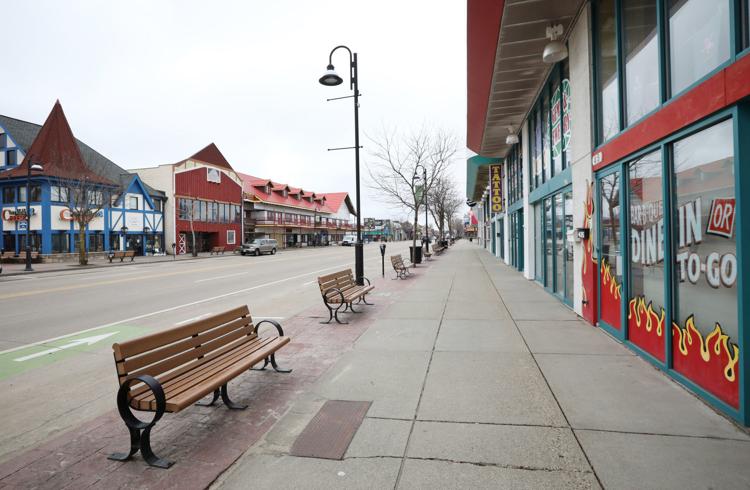 Tourism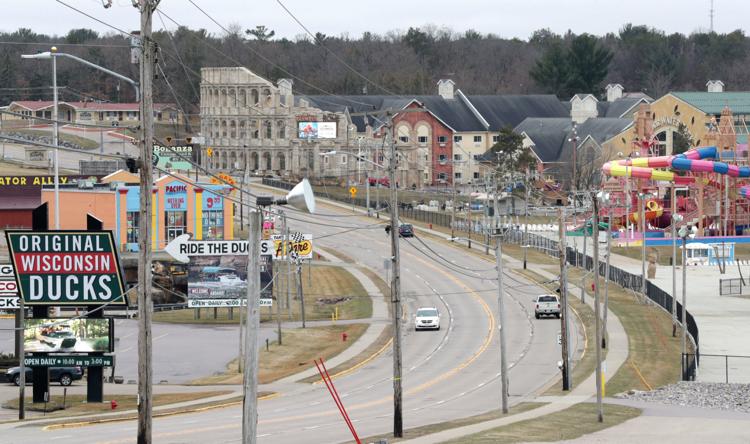 City Church live stream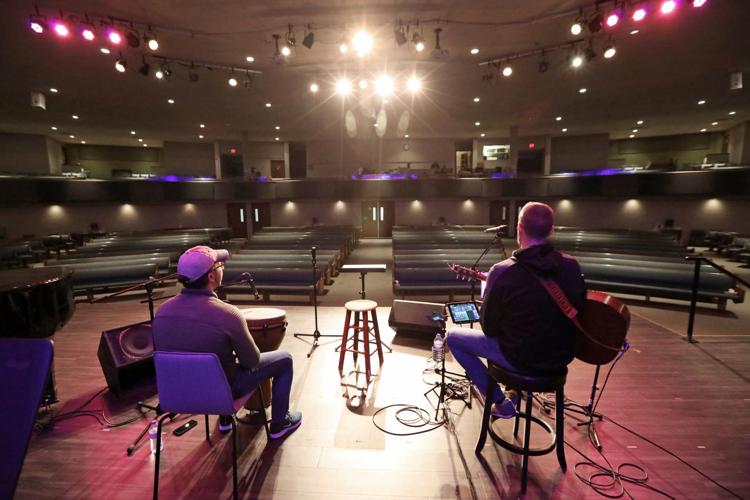 Covid Funerals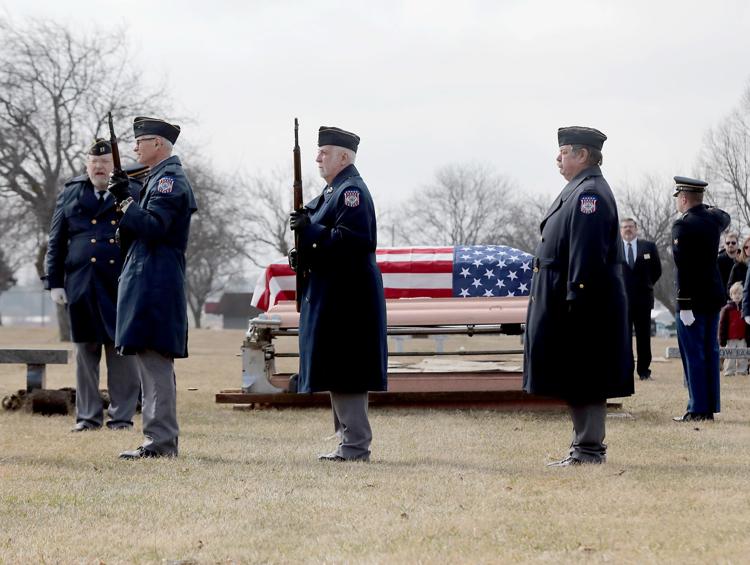 Covid Funerals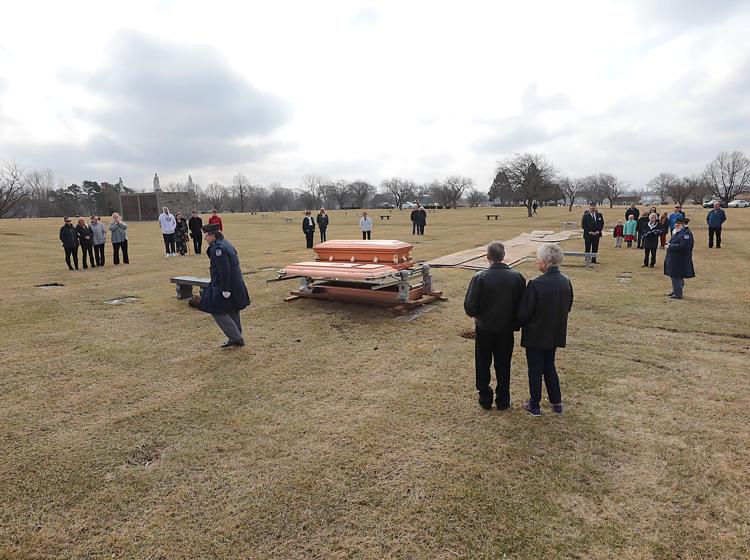 COVID-19 Sewn Masks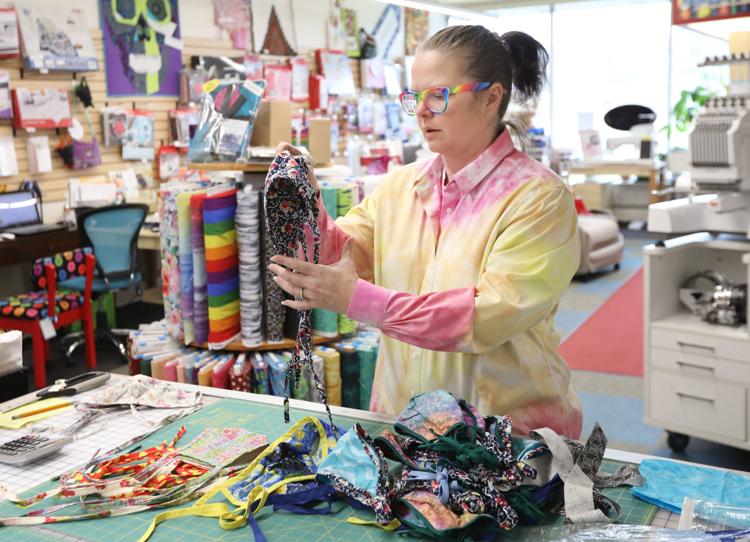 Traffic changes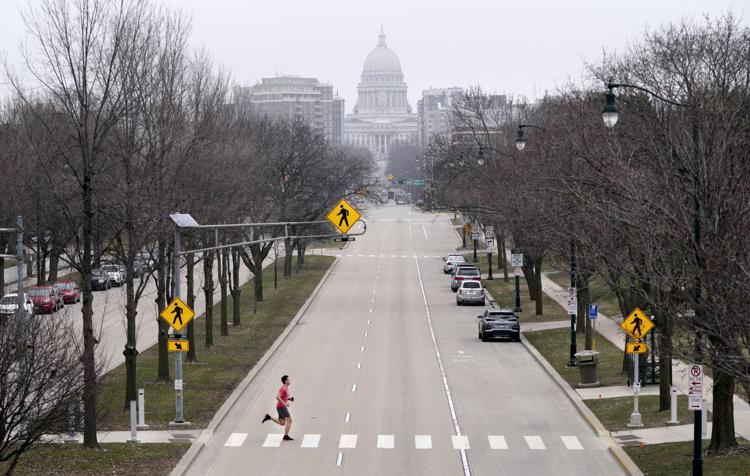 John Hicks getting a meal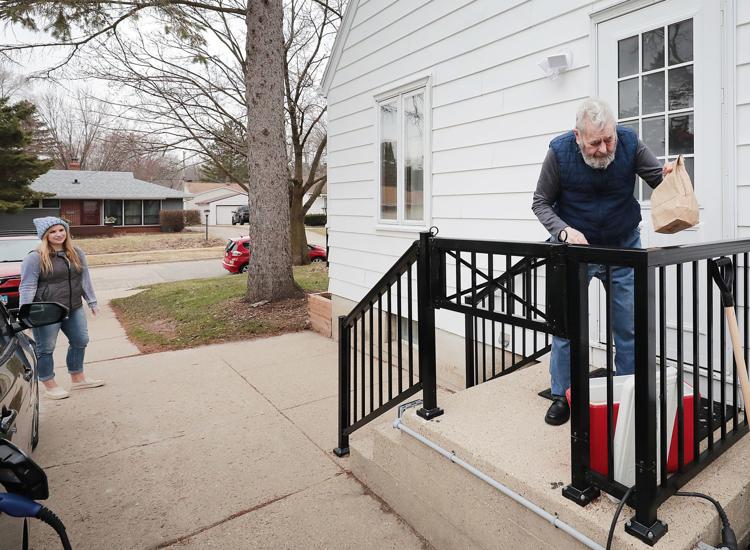 Rachel putting food in cooler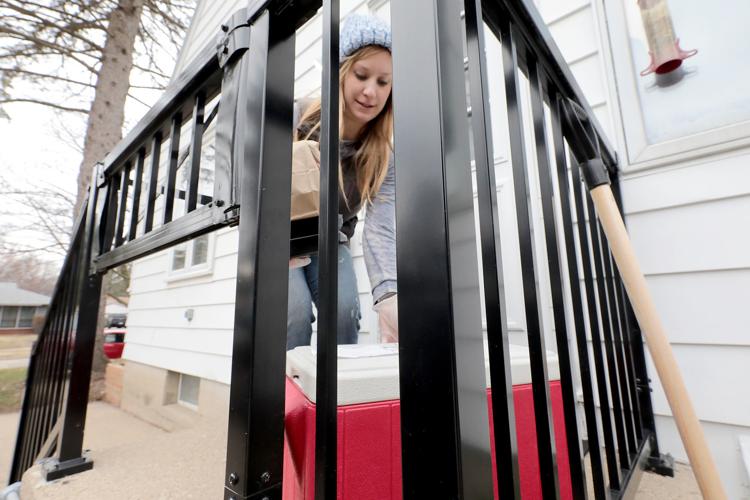 Mock Senate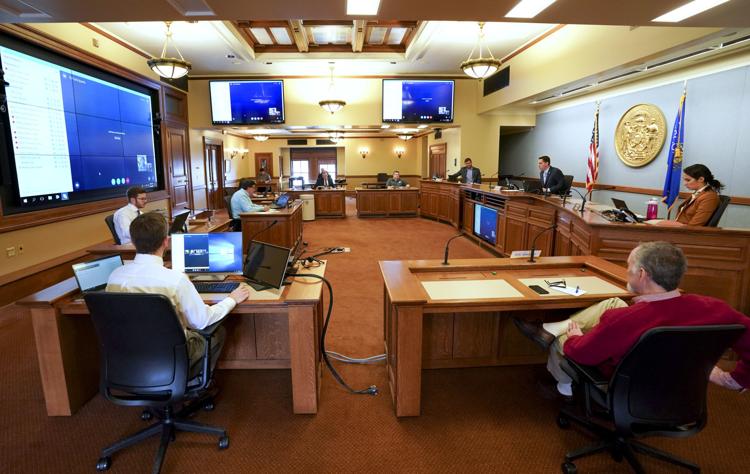 COVID-19 Ventilators 1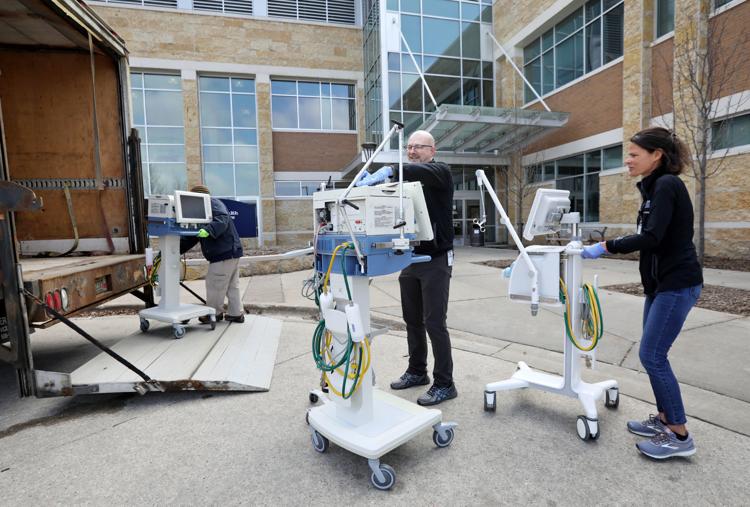 Covid Golf Courses 1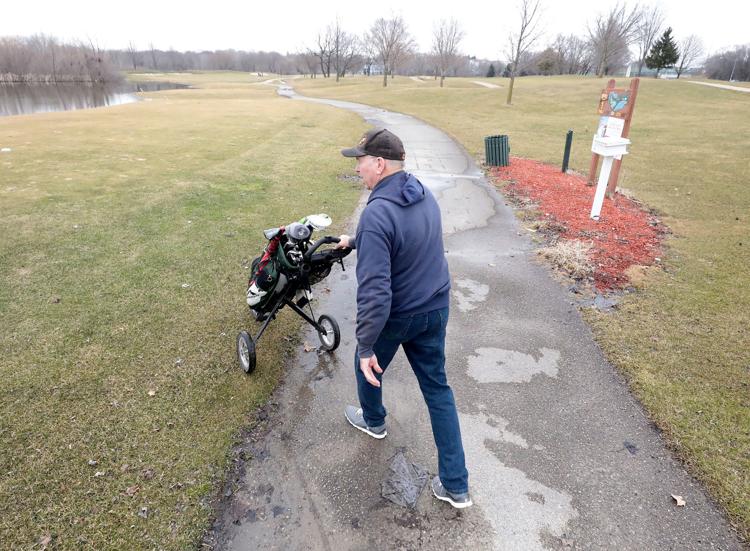 Tony Evers to order nonessential businesses to close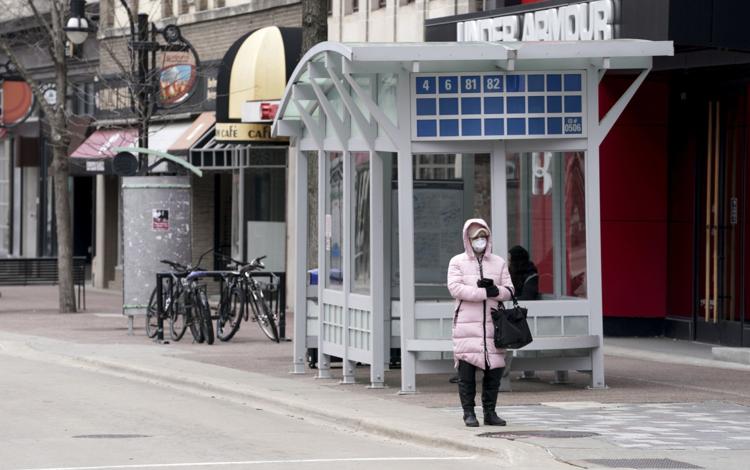 Tony Evers to order businesses to shut down to battle COVID-19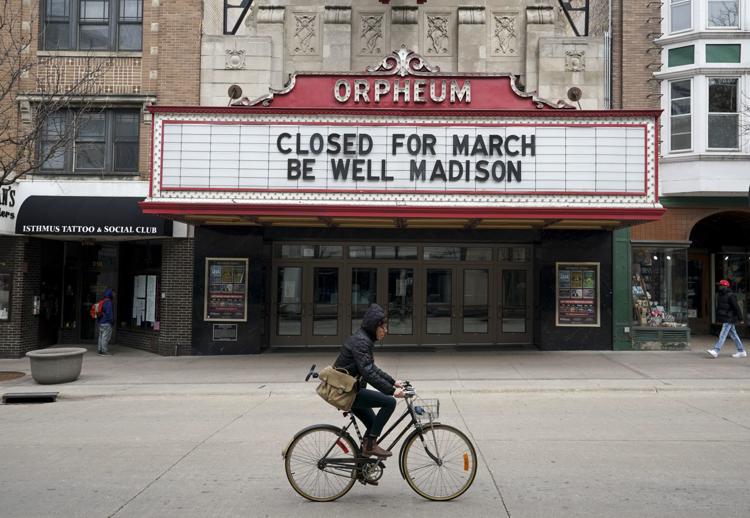 COVID-19-Bars and Restaurants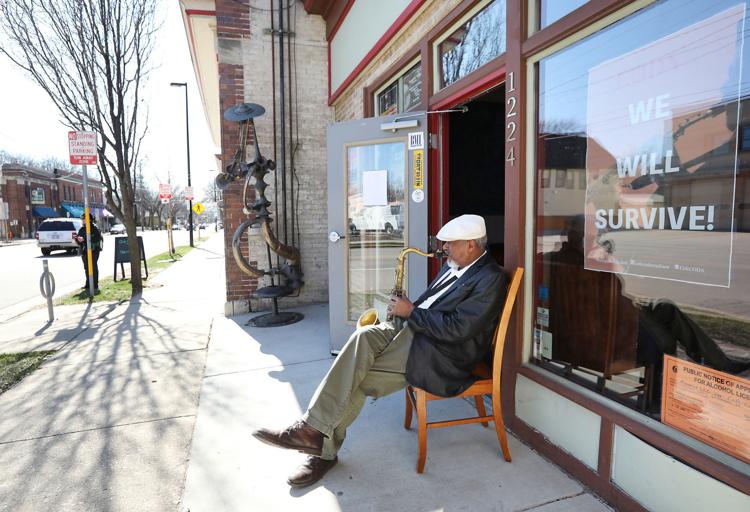 COVID-19 UW Virtual Match Day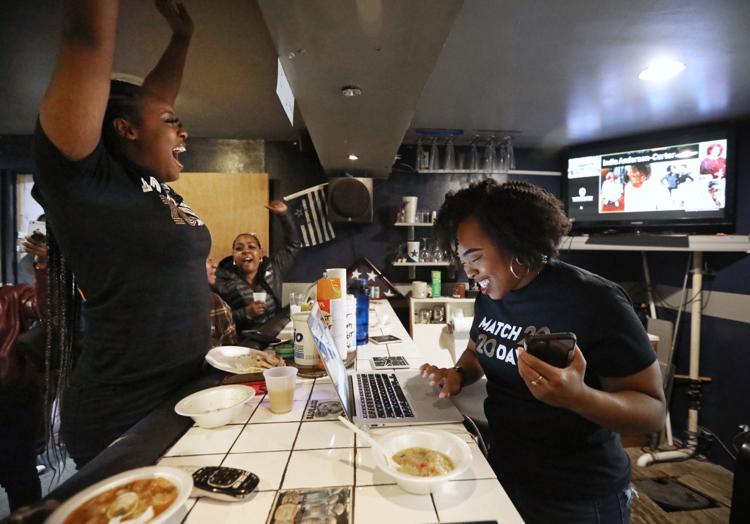 Covid State Street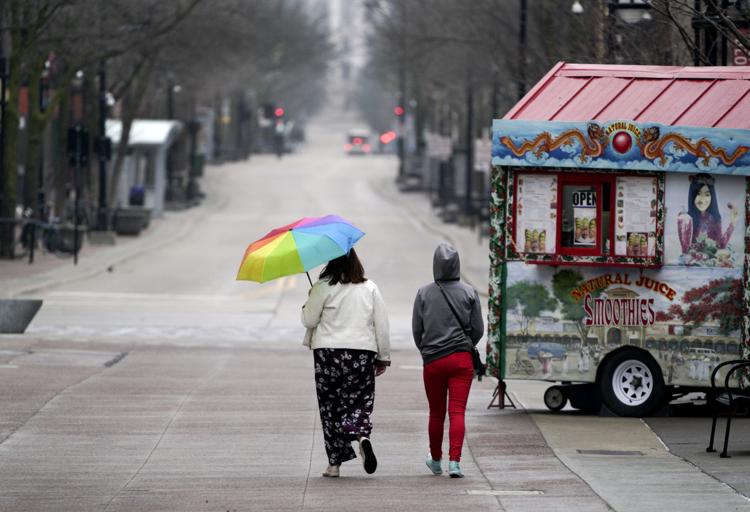 COVID-19 daycare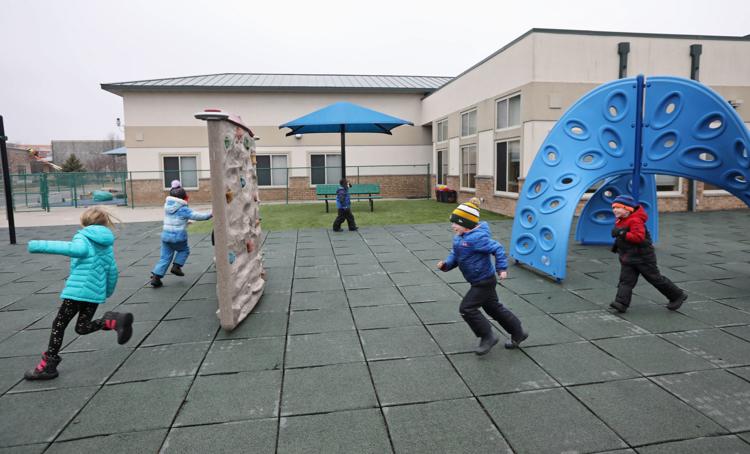 COVID-19 daycare
Barber Sherman Plaza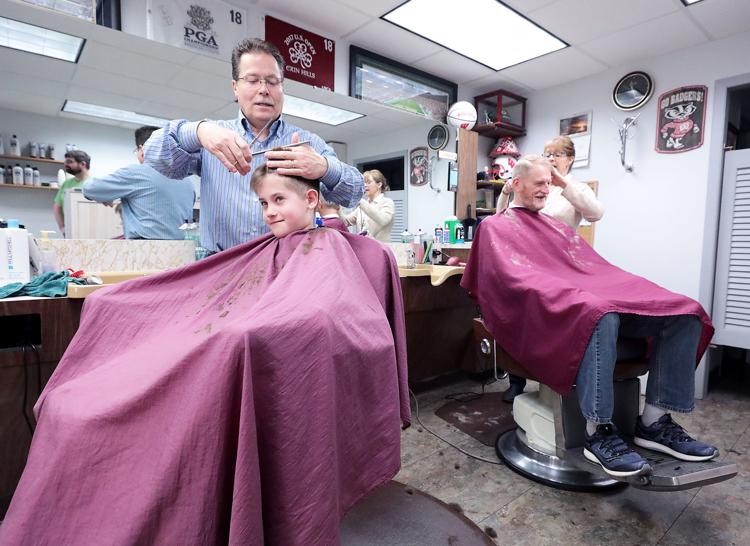 COVID-19 schools
COVID-19 schools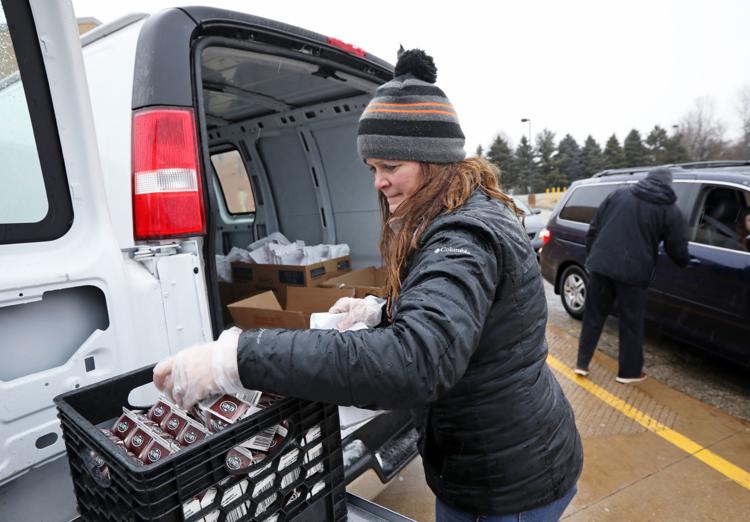 UW Moving to Online Only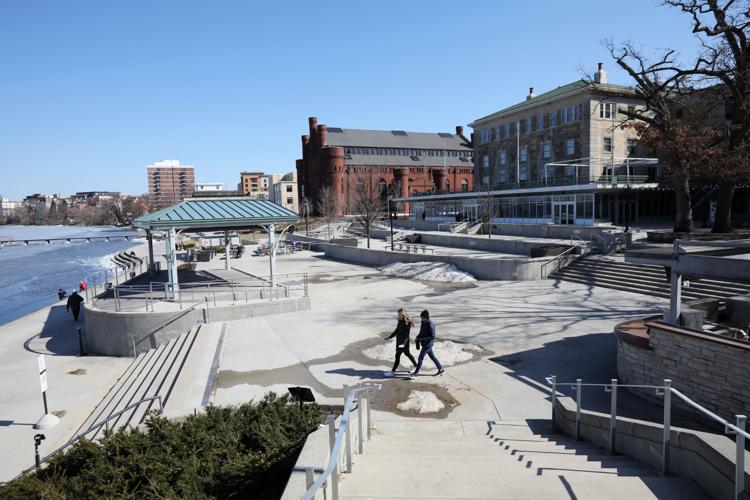 UW Moving to Online Only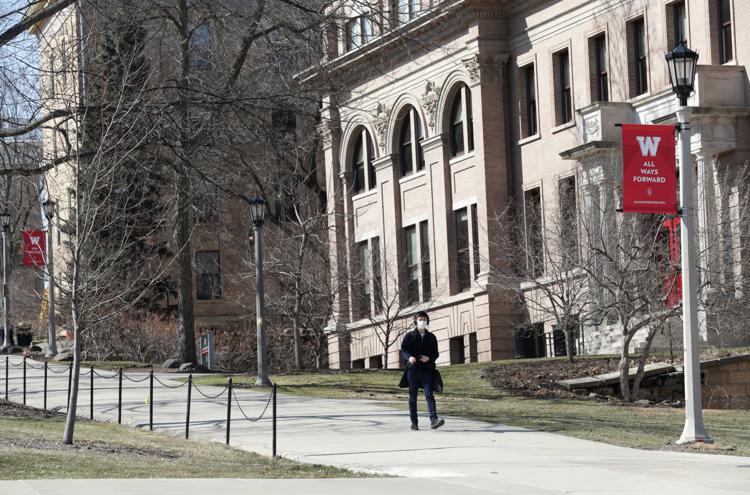 Covid Outdoors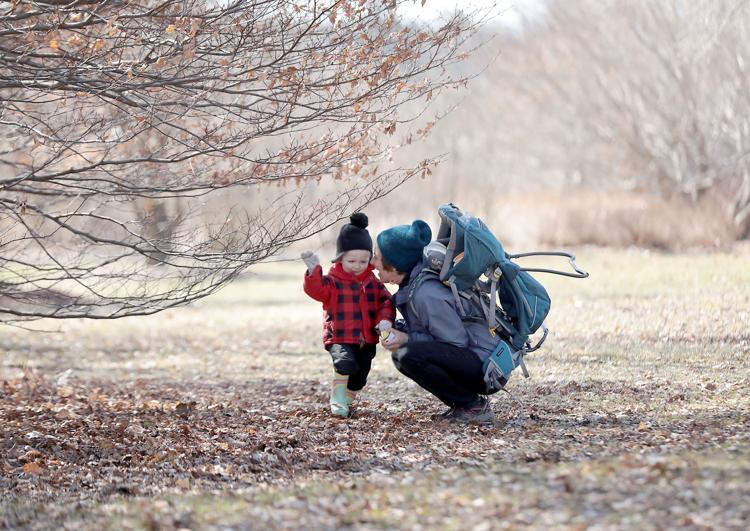 Covid Outdoors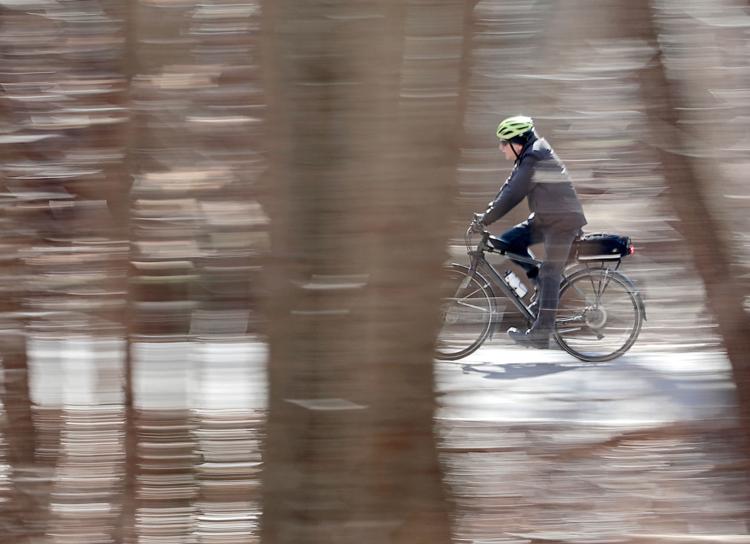 Stocking bags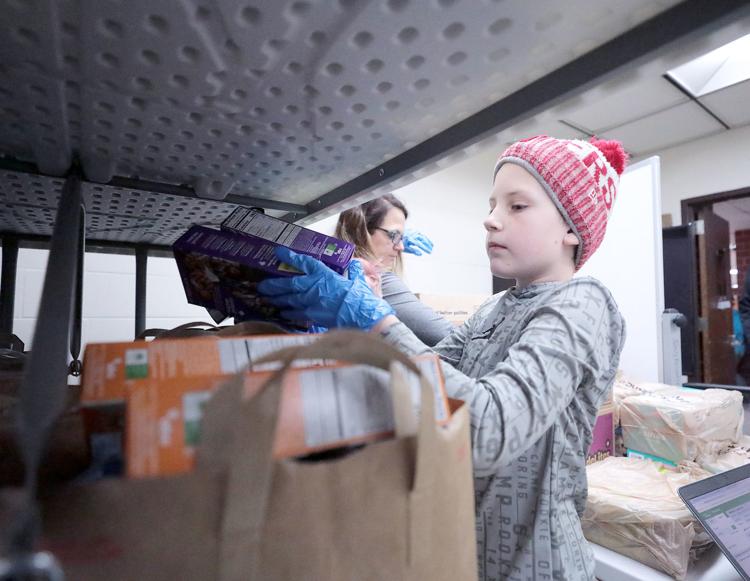 Madison school meals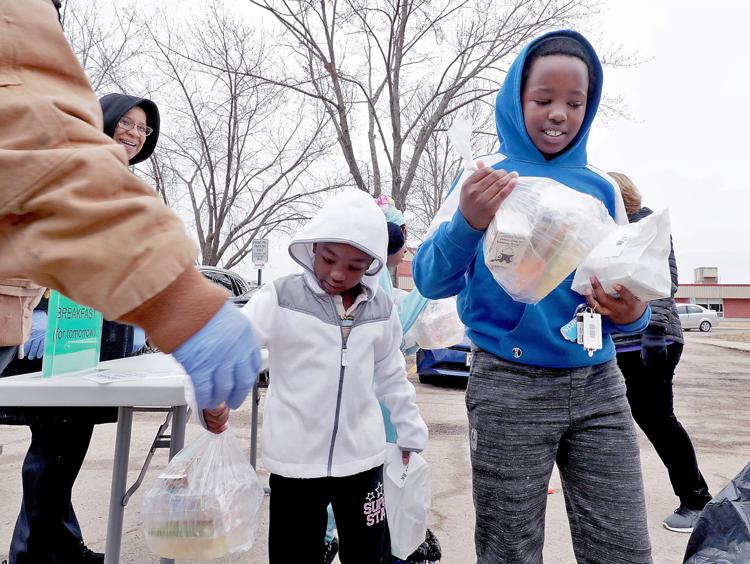 Hawk's Bar & Grill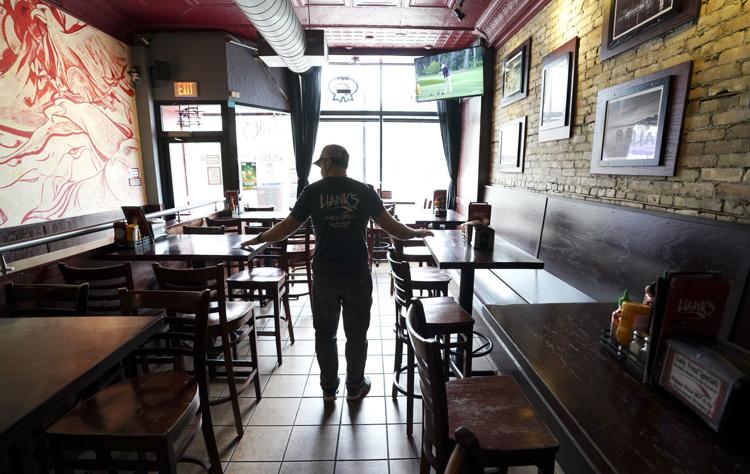 State Street -- Coronavirus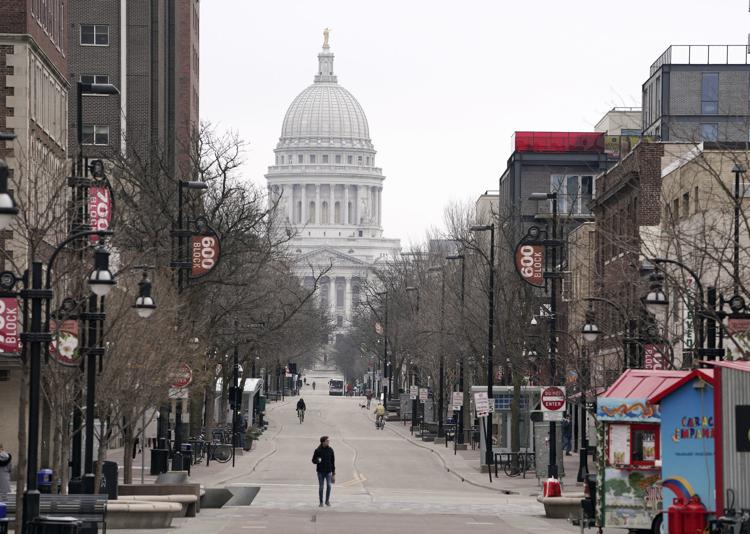 Speaking to changes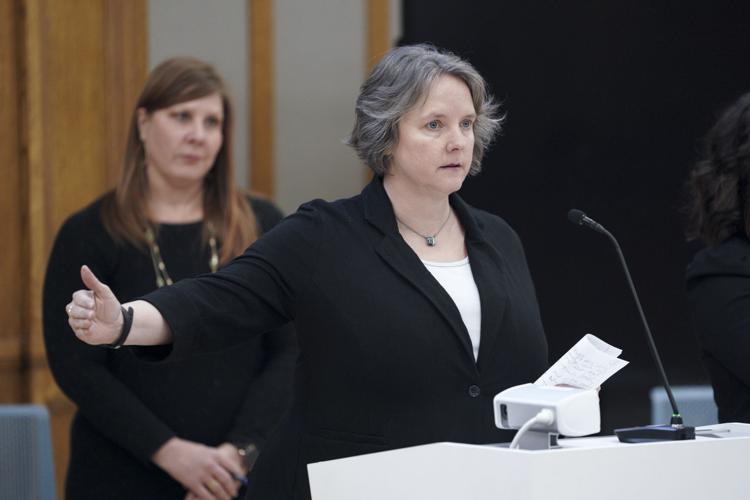 Jenifer Street Market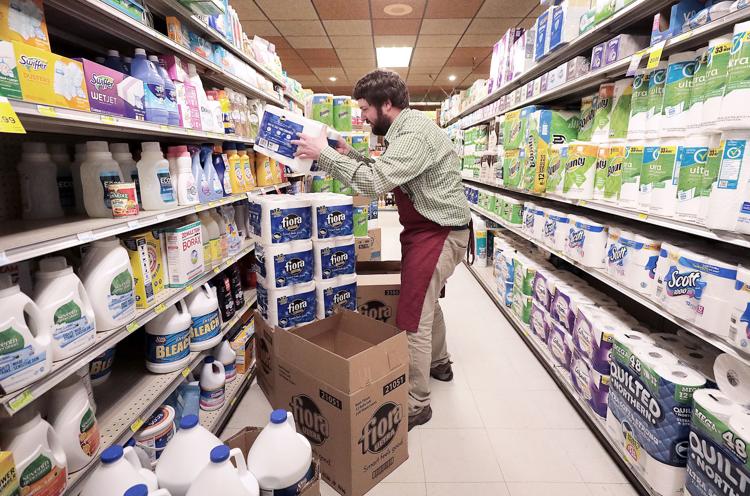 COVID-19 coronavirus UW-Madison campus dorm move-out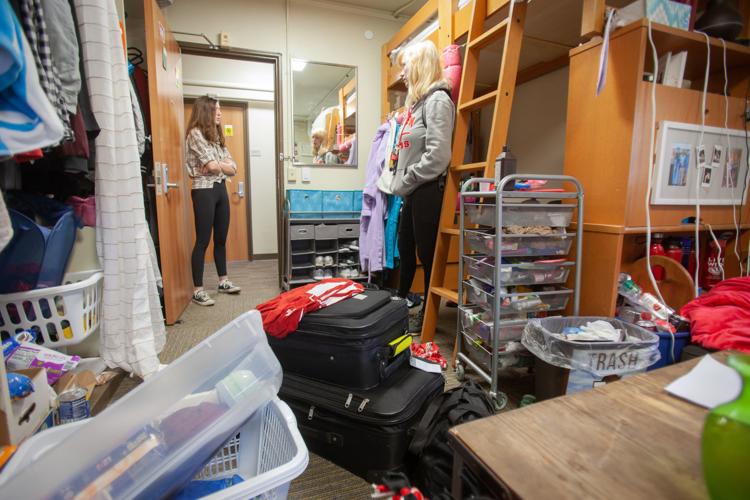 School closure news conference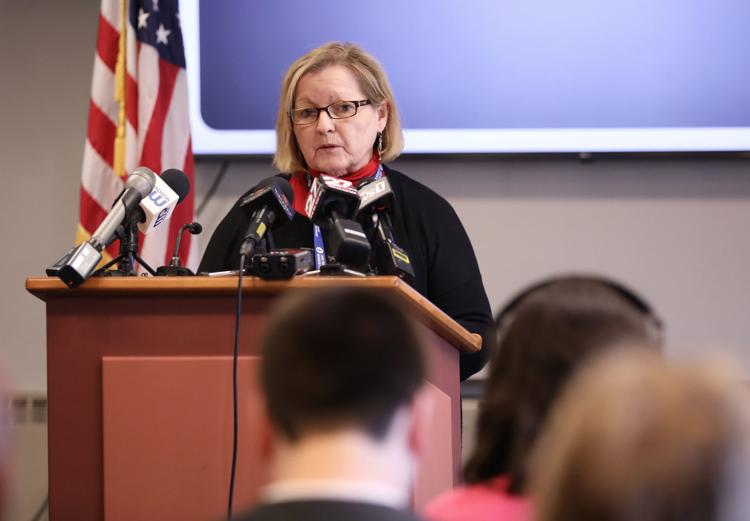 Coronavirus cleaning at UW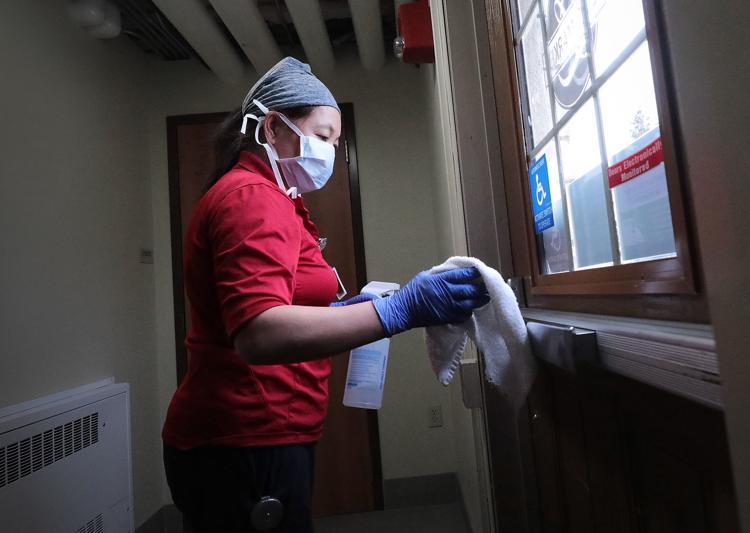 UW Spring Break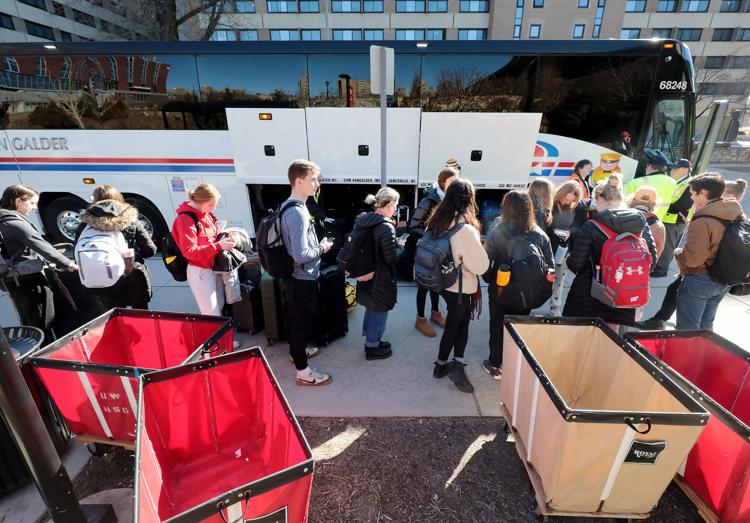 UW COVID-19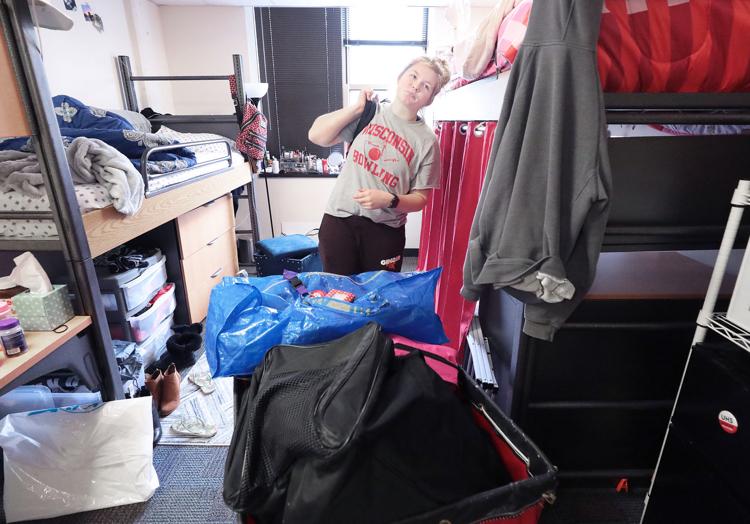 UW COVID-19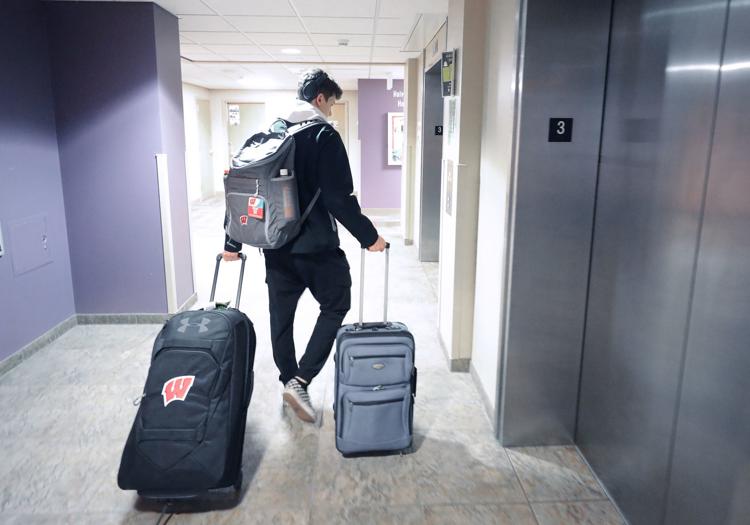 Evers news conference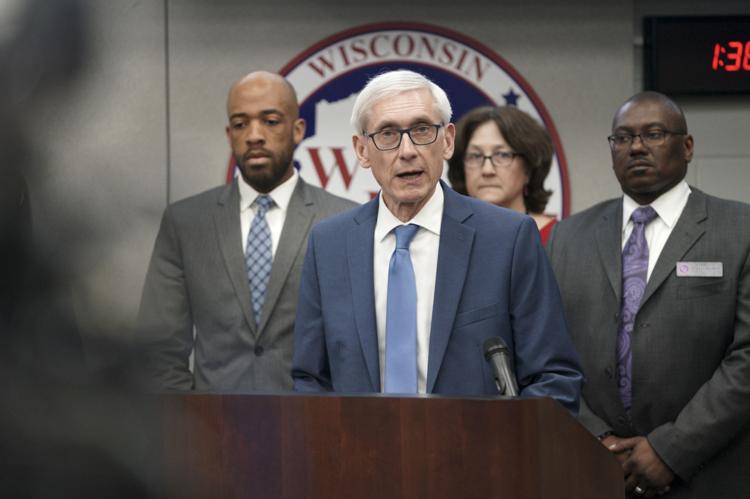 UW Covid-19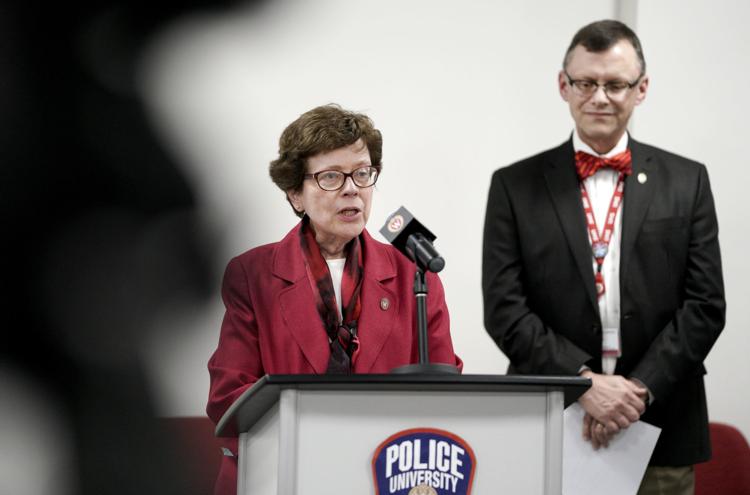 COVID-19 News conference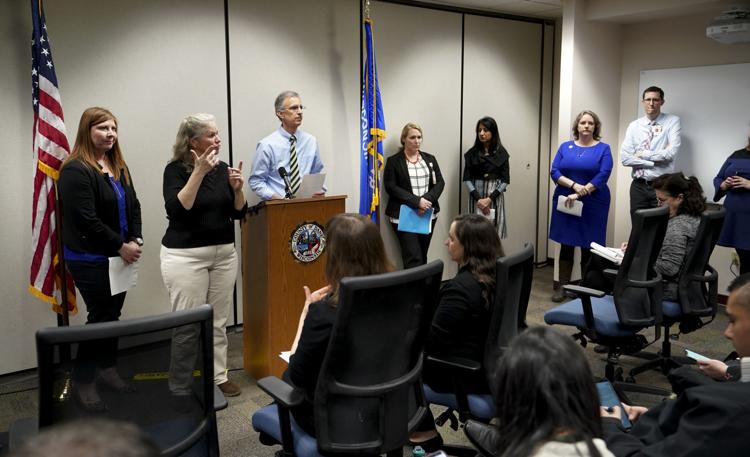 Safdar, Rhodes-Conway and Parisi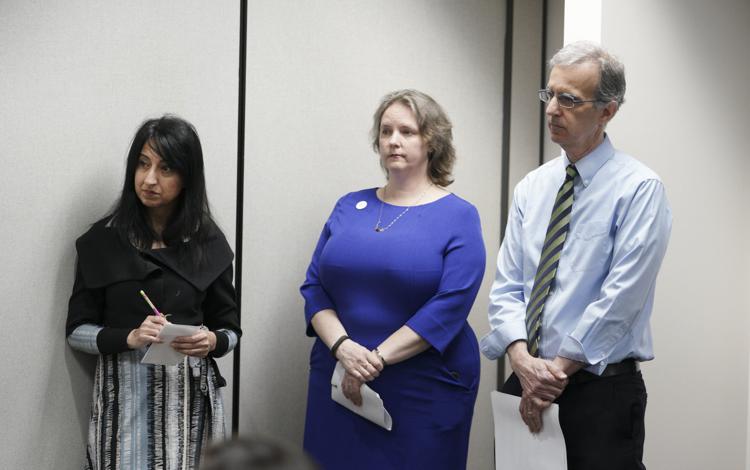 Concerned about COVID-19?
Sign up now to get the most recent coronavirus headlines and other important local and national news sent to your email inbox daily.