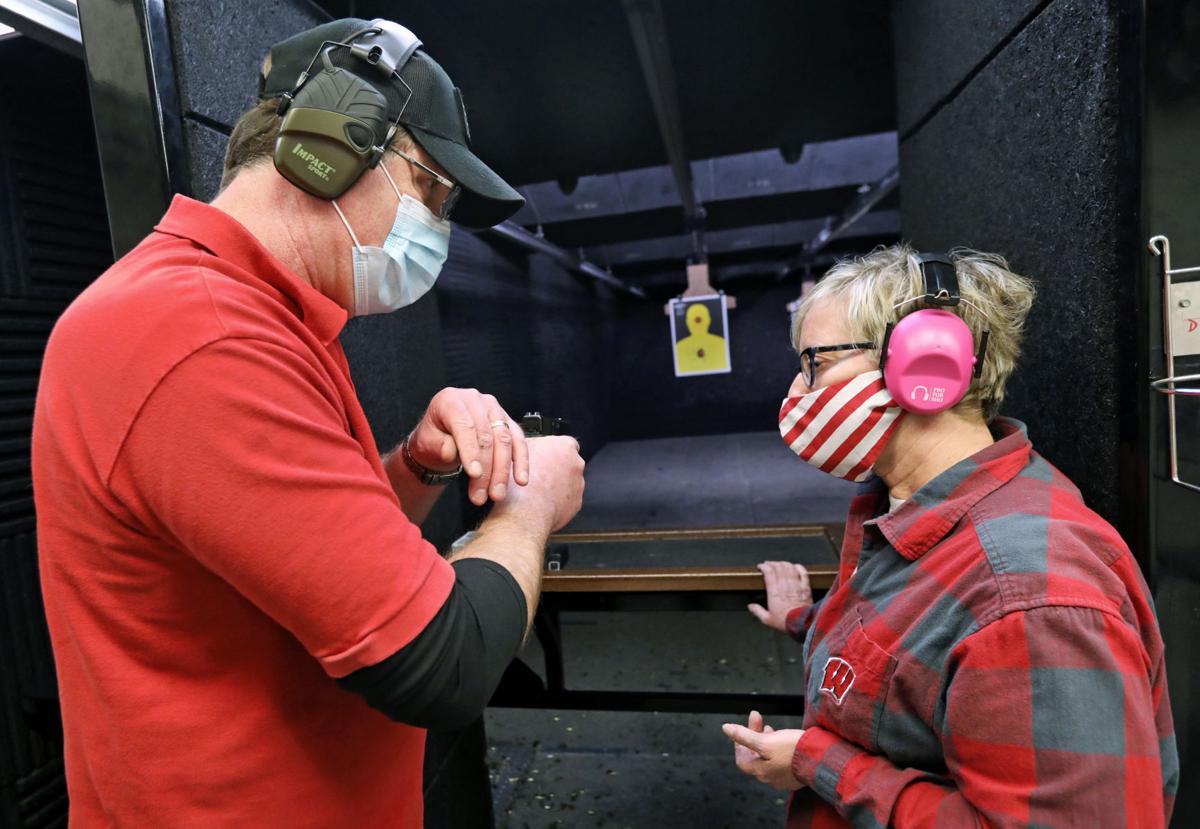 Amid a pandemic, racial justice protests that occasionally turned violent, and increases in homicides in American cities, state and federal background-check figures suggest people in Wisconsin and throughout the United States were arming themselves in increasing numbers last year.
Calls to the Wisconsin Department of Justice-run Handgun Hotline more than doubled to 33,018 from February to March 2020, when COVID-19 first took hold. And while the calls tapered off as the year went on, they've yet to return to their earlier levels. There were a total of 242,330 calls in 2020, up from 139,042 in 2019.
Wisconsin law requires federally licensed firearms dealers to contact the hotline to conduct background checks on handgun purchasers. For long guns, dealers contact the FBI's National Instant Criminal Background Check System, or NICS. Its numbers showed a similar trend, with the number of checks increasing from 2.8 million in February 2020 to 3.7 million the next month. Monthly totals have remained near or above 3 million since, with 4.3 million checks conducted in January of this year.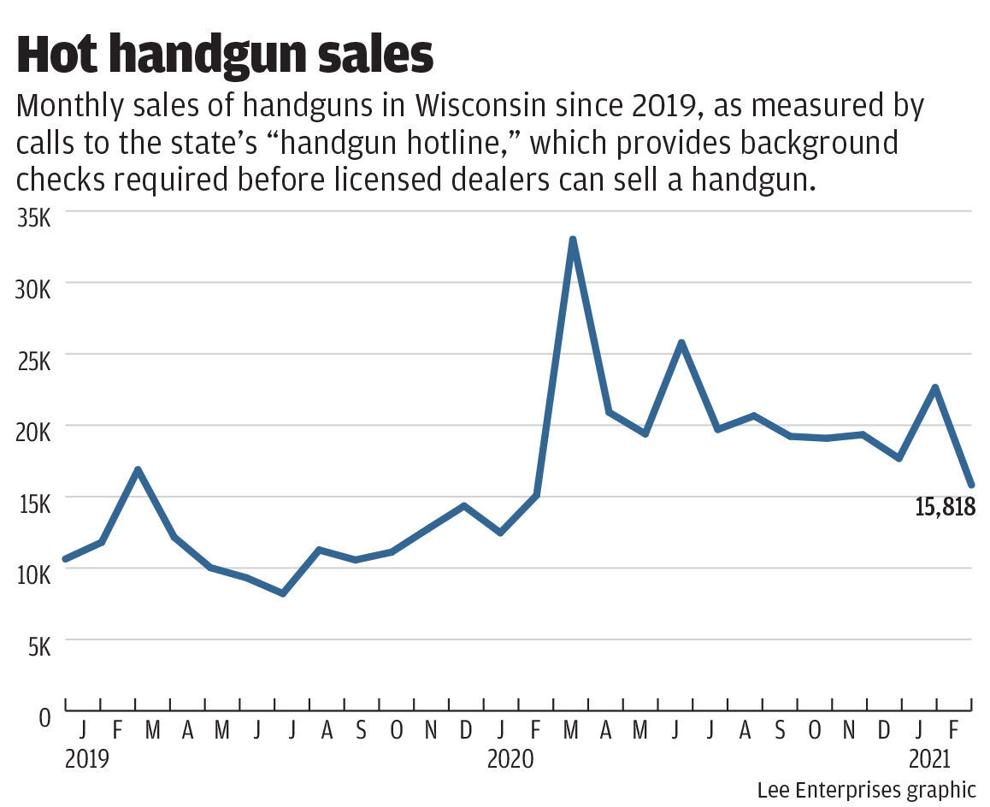 "Last year was a boom," said Gary Sandridge, a retired police officer who trains new gun owners through his business Mad City Firearms Training. "The main thing they wanted: to feel safe at home."
John Breunig, who runs a small gun shop in Lodi and helps people complete paperwork for online sales, said he would have had more business had there been more guns to buy. "The supply chain was just drained," he said.
Both said handguns were especially sought-after.
Last year's upheaval also corresponded with a big uptick in shots-fired calls in Madison and some surrounding communities. There were 250 of them in Madison, including the fatal shooting of 11-year-old Anisa Scott and a shooting at a park after which police recovered 65 shell casings. For the entire year, Madison police collected 1,111 shell casings and 48 people were hit by gunfire.
Sun Prairie, with a population of about 35,000, had a similar increase in shootings, going from seven in 2019 to 16 in 2020. Fitchburg, with a population of 31,000, had 22 incidents last year in which shell casings were recovered or someone was hit by gunfire. Data for years prior to that had not been compiled, but Lt. Ned Hartwick said that anecdotally, the number of instances in which multiple shots are fired in public places and during the day has increased in recent years in the city.
It's difficult to prove causal links between the number of guns in circulation and the level of gun-related crime, according to Ted Lentz, an assistant professor in the UW-Milwaukee Department of Criminal Justice and Criminology, but there's better evidence to assume that the more guns in circulation, the more likely violent incidents turn deadly.
"Generally speaking, people buying guns wouldn't be problematic if the guns didn't end up in the wrong hands," he said.
It's not likely an uptick in legal gun purchases would be followed by an immediate uptick in gun-related crimes, but the danger is that many of those guns are resold to or stolen by people who wouldn't otherwise legally be able to own them, he said.
Madison police spokesperson Tyler Grigg said that the department's Violent Crime Unit believes "there is likely a correlation with local gun crimes and stolen guns in circulation."
"Auto thefts, theft from autos and burglaries sometimes result in stolen guns," he said. "Some firearms used in crimes that are recovered can be traced back to a theft of some kind."
Madison and surrounding communities have been suffering a rash of auto thefts in recent years, often by teenagers. In November, a 16-year-old in Sun Prairie accidentally shot himself with a gun that that was reported stolen from a vehicle the night before.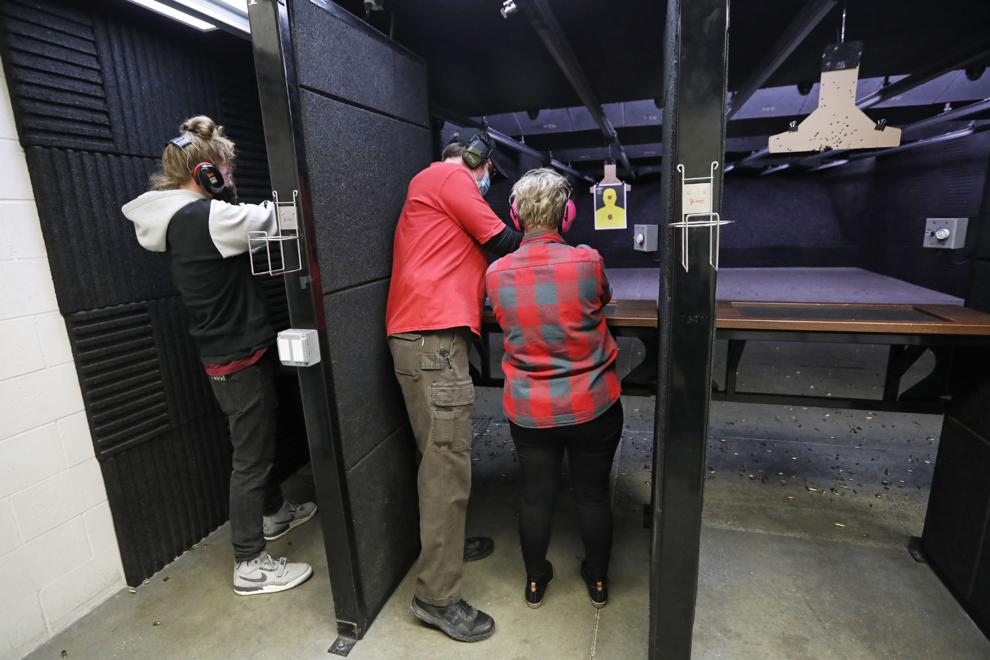 Madison police report that they took in 333 guns last year for a variety of reasons, including 216 that were evidence in criminal investigations. That's up from 307 and 174 in 2019. There were 351 and 186, respectively, in 2018.
'Heightened awareness'
Sandridge said three-quarters of his trainees last year were new gun owners, and 50% or more of his concealed-carry training classes were women.
Anne Somerfeld, 54, said she'd been to firing ranges before and lived in Texas and New Mexico, where legal gun ownership is more common, and took Sandridge's concealed-carry training course because she wanted the option of carrying a firearm for personal protection. She was planning to buy her first gun.
"Between the political climate with the amount of bad behavior, the amount of carjackings and robberies," she explained. "It's just all of these things that you have a certain heightened awareness that all of a sudden that your personal safety that you took for granted is now being threatened."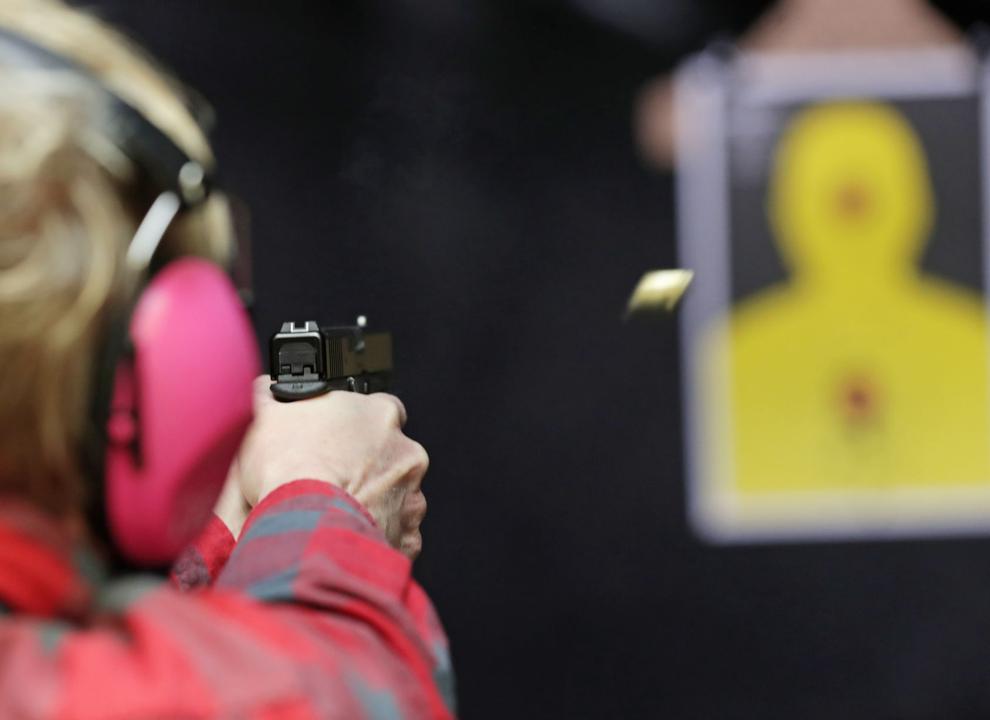 "The American public realizes they aren't safe and they can't rely on the police department to protect them," he said.
He and Sandridge pointed to the pandemic and riots last year as reasons for buying guns, and Breunig said no-knock warrants — like that used in the police killing of Breonna Taylor in Louisville, Kentucky, last year — were also a concern. Both said changes in presidential administrations get people buying guns and ammunition out of fear gun laws could become more restrictive.
Sandridge said his primary worry about the surge in new gun owners is that many of them will get only minimally trained and won't be ready to act in an emergency. He also said he advises his customers that they should not leave their guns in their cars and that if they're going to spend several hundred dollars on a firearm, they should also buy a decent gun safe or trigger lock.
"You got to have a place to secure it," he said.
Somerfeld appeared to have learned that lesson. "The more comfortable you become around guns, the better you understand and have an appreciation of the responsibility of them," she said.
Anti-violence initiatives
In an attempt to address what can happen when guns fall into the wrong hands, Madison and Dane County officials this month rolled out a violence-prevention plan that seeks to treat violence like a public health problem and get at its root causes. It seeks to use data to understand violence and to provide support and services to those at risk for committing or being victims of violence.
In 2016, community activists proposed and the city of Madison provided some funding for a 15-point plan to reduce violence that focused on peer support for teens and young adults at risk of committing violence, victims and families, and those reentering the community from incarceration.
De-emphasized in recent years have been police-initiated efforts to prevent violence. Critics of the department have called for less funding for police and argued that law enforcement is ill-equipped to engage in prevention.
---
PHOTOS: THE 2020 WISCONSIN DEER SEASON OPENER
"Generally speaking, people buying guns wouldn't be problematic if the guns didn't end up in the wrong hands."

Ted Lentz, UW-Milwaukee