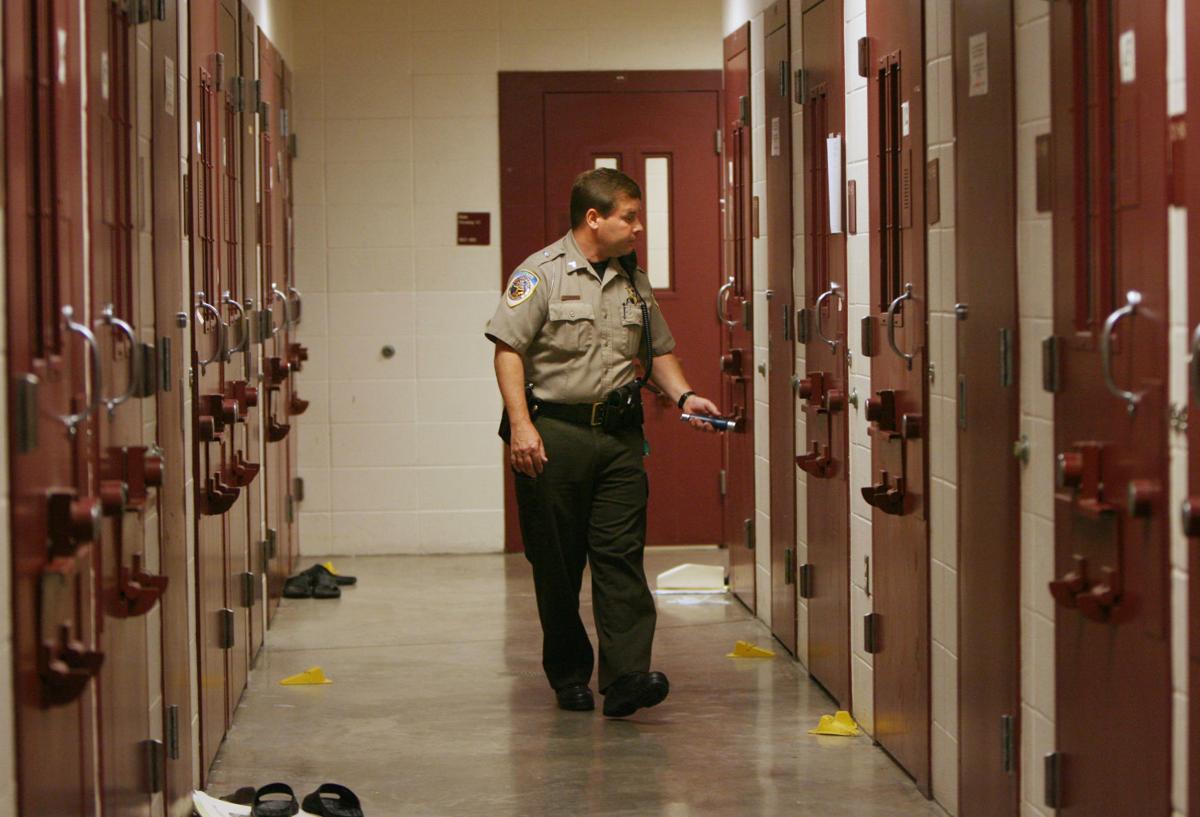 Starting Monday, Gov. Tony Evers is halting all new admissions into Wisconsin's prisons in an attempt to prevent the spread of the COVID-19 coronavirus.
"This is part of our efforts to stop the spread of the virus and help keep staff and the people in the state's care safe," said Melissa Baldauff, spokeswoman for Evers' office.
DOC spokeswoman Anna Neal said Thursday that no prisoners have tested positive for COVID-19.
The order puts a "moratorium" on prisoner intake for DOC's prisons and juvenile detention facilities, with the exception of the temporary detention of those on probation, parole or extended supervision. All internal transfers of prisoners within DOC are also suspended except for "essential transfers," Neal said Saturday.
The DOC secretary has the power to lift the moratorium at any time.
In a statement, Evers and DOC Secretary Kevin Carr said the decision "was made out of an abundance of caution" to mitigate the spread of COVID-19.
Under the order, any defendant who is sentenced to prison will be held in a county jail instead of being transferred to one of DOC's more than 30 prison facilities across the state.
Neal said most individuals who violate probation and parole rules would also go to the county jails, but some would go to a DOC facility in Milwaukee that is specifically for felons who violate their supervision terms. It is the only such DOC facility.
Although the emergency order could help prevent an inmate from bringing COVID-19 into a prison, it might also put extra pressure on county jails, including potential overcrowding.
Dane County Sheriff Dave Mahoney said there were "absolutely no conversations" with county sheriffs about the impact the order will have on county jails. The Dane County Jail was notified of the change via email at 5:30 p.m. Friday.
"It's really got sheriffs really upset," Mahoney said. "It's just very frustrating — as we're trying to keep our own institutions healthy while we continue to hold prison inmates for the Department of Corrections — that we were not involved in at least a conversation about the need to find a collaborative solution."
Mahoney said if the governor would have consulted county sheriffs, they could have come up with another solution to keep the prisons and jails safe, such as screening all inmates before transferring them to prisons.
DOC said it will work with county partners to discuss any potential modifications to the order that may be necessary.
Jails could 'fill up'
Mahoney said the order "will result in overcrowding" of the jails.
John Bauman, Dane County juvenile court administrator, said the same could be true of juvenile detention facilities.
"We could easily be overwhelmed with kids in secure custody as other placements close and court gets delayed," Bauman said.
The county is rescheduling proceedings for criminal cases that involve defendants who are awaiting court dates outside of the jail, or holding those hearing via telephone or video conference. So the jail shouldn't be getting that many new inmates as a result of new prison sentences, Dane County Judge Nicholas McNamara said.
McNamara said Evers' decision is "reasonable under the current circumstances" and probably a "great" choice to protect public health.
But McNamara said crowding could become a problem in the long term if the public health crisis continues for months or a year. If people keep getting arrested, and they aren't let out on bail while they wait for court, the county jail populations will slowly start to increase, he said.
"It's just a reality that one of the release valves for the jail populations are the prisons, and that's been closed," McNamara said. "If this was a forever situation, the jails would practically fill up."
Mahoney said "there are probably people starting Monday" who were scheduled to be taken out of the Dane County Jail and into prison. Other county jails have dozens of inmates who were supposed to be transferred, he said.
County efforts
During the past couple of weeks, Dane County has been trying to reduce its jail population to minimize the risk of COVID-19. The jail normally holds about 750 inmates, with an additional 100 being monitored outside of the jail on electronic monitoring. As of Friday, the jail had just over 600 inmates under its roof, with 100 on electronic monitoring.
Mahoney's office has been decreasing arrests and jail bookings, and the jail has been releasing defendants who are facing minor charges and don't pose a public safety risk.
"I'm not going to put somebody charged with murder out on the streets, or strangulation or false imprisonment," Mahoney said. "Those people are staying in jail."
Mahoney said the jail is not designed to handle this kind of public health challenge, and the population needs to stay low to keep inmates safe. Having to hold DOC's prisoners will put them under even more stress.
"Once (COVID-19) enters our institution, we will have as many positive cases as we have people in jail," Mahoney said. "We don't have the ability to isolate people."