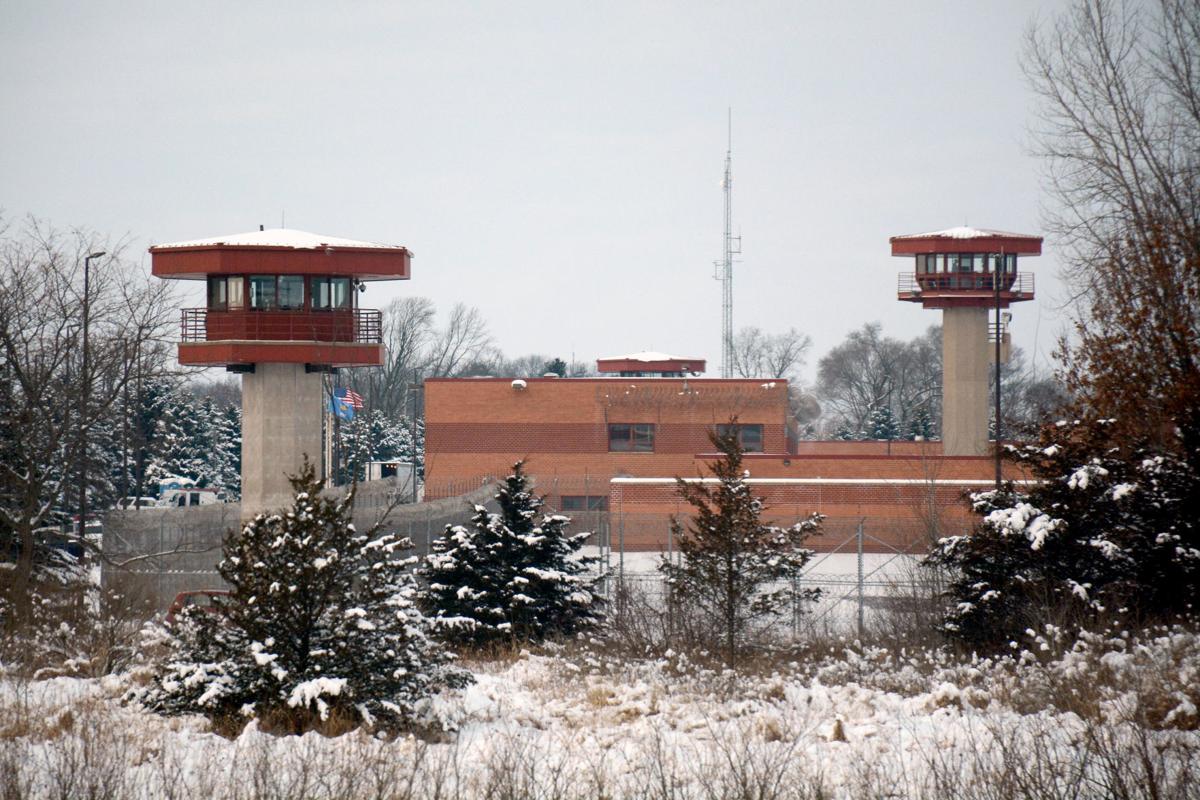 The Wisconsin Department of Corrections said Wednesday that it doesn't know how three more inmates in its prison system contracted the COVID-19 coronavirus.
DOC confirmed its first case of a prisoner with the virus April 2. On Sunday, it confirmed three more inmates had tested positive.
DOC said it believes the first inmate was exposed while on a trip outside of Columbia Correctional Institution. DOC spokeswoman Anna Neal would not specify the nature of the trip because of privacy protections.
As for the other three inmates, Neal said, "We are unable to speculate as to how these individuals may have contracted the virus, but can confirm they have not left the institutions recently."
One of the three new cases was also at Columbia Correctional Institution. Three employees there have also tested positive for the disease.
The other two inmates with COVID-19 are at Oshkosh Correctional Institution. No DOC staff at that facility have reported testing positive, so it's unclear how COVID-19 may have gotten into the facility. The testing information on DOC's employees is self-reported.
All of the inmates who have tested positive are being closely monitored in isolation by medical professionals, Neal said.
If a corrections staff member becomes infected, they are not allowed to return to work until they are a free of a fever and respiratory symptoms for at least three days, DOC says on its website.
In addition to the three staff members at Columbia, four employees at the Milwaukee Secure Detention Facility and one at the Waupun Correctional Institution had tested positive for COVID-19 as of Wednesday.
Three additional DOC employees who tested positive worked within a Milwaukee office of the Division of Community Corrections, which supervises offenders who are out in the community being monitored on probation, parole or extended supervision.
So far, DOC has completed 88 tests for COVID-19 in prisoners and 52 of them have come back negative, according to DOC's testing dashboard, which was last updated Tuesday. Results are still pending for 32 of the tests.
Melvin Boone, a prisoner at Thompson Correctional Center near Deerfield, told the State Journal via an inmate messaging system that he was frustrated because inmates are essentially "unsheltered in place."
"With the daily threat of staff coming to work each day in prisons across the state, it isn't a question of if there will be an outbreak but when," Boone said.
Containment efforts
To prevent the spread of COVID-19, DOC has halted transfers and new admissions to its prisons, suspended visitation and put a pause on all work release.
Last week, DOC announced it would release 1,148 people with nonviolent misdemeanors who were being held because of probation or parole violations. It also said it would release an unspecified number of nonviolent prisoners who had less than one year of their sentences left and will now be monitored on community supervision. An additional 65 offenders who were participating in an Alternative for Revocation program at the Milwaukee Secure Detention Facility were also released.
The announcement came after calls from inmate advocacy groups to free prisoners who had less than two years left of their sentences, especially those who are older or have severe underlying chronic medical conditions.
DOC Secretary Kevin Carr said in a statement last week the prison system has implemented medical screening for employees, directed staff to stay home if they don't feel well, enhanced sanitation and cleaning, increased access to cleaning supplies and hand soap for both staff and prisoners, purchased more personal protective equipment and implemented social distancing wherever possible.
On Tuesday, DOC announced that it is permitting and encouraging staff to wear cloth face masks.
"Our agency is taking this situation very seriously, and we continue to seek appropriate and timely actions to mitigate the potential exposure to others and in order to keep those in our care safe," Carr said.
Concerned about COVID-19?
Sign up now to get the most recent coronavirus headlines and other important local and national news sent to your email inbox daily.