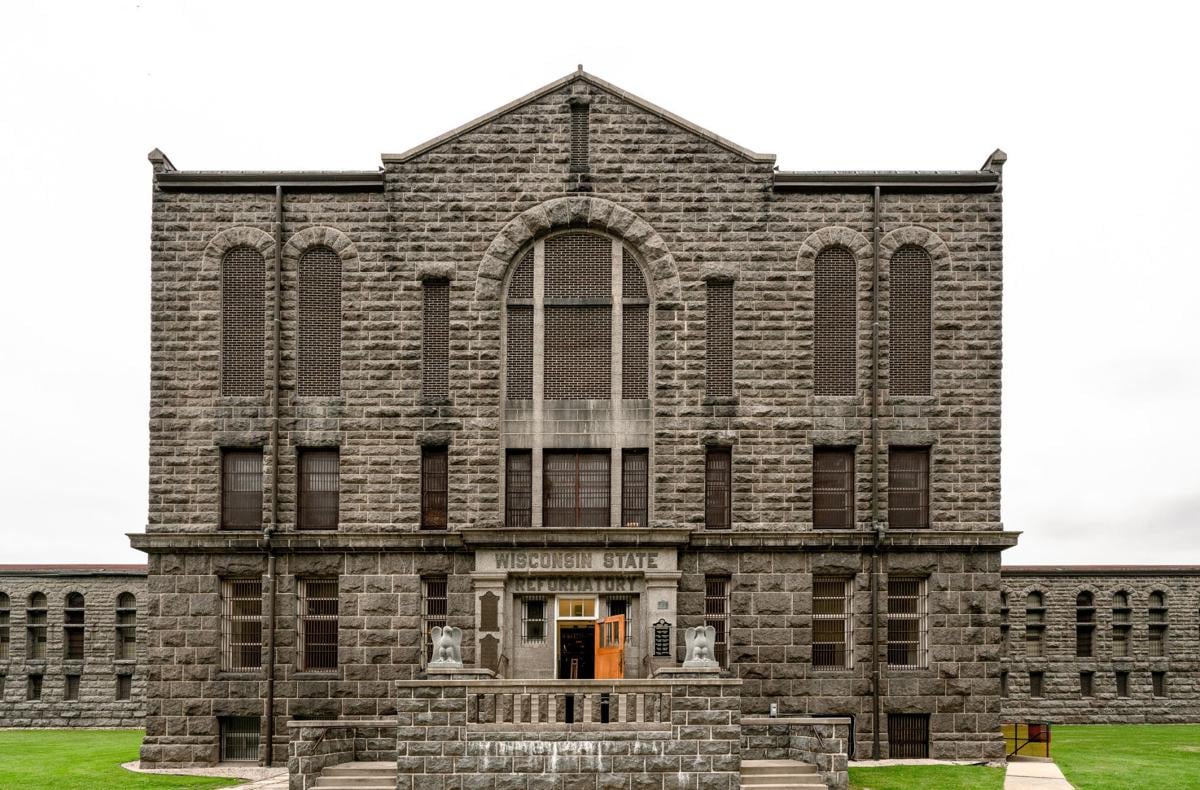 After pressure from criminal justice groups and the Wisconsin State Journal, the state Department of Corrections has changed course and is for the first time releasing the number of prisoners who have died from COVID-19 — more than a month after the first inmate died.
DOC announced Friday that a total of five Wisconsin inmates have died from COVID-19. Inmate deaths are counted as COVID-19-related if the virus was an underlying cause of death or a significant condition that contributed to death.
The deaths come after a series of massive coronavirus outbreaks in several prisons over the past few months, totaling more than 4,300 cases among inmates as of Friday.
DOC Secretary Kevin Carr said in a Friday statement the department "remains committed to ensuring we are protecting the people we serve."
"Our agency will be reporting a total number of deaths since the beginning of the pandemic, satisfying our desire for transparency without jeopardizing privacy protections," Carr said. "We understand the strong public desire for this information, and this will provide the public and loved ones of persons in our care a clearer picture of the current state of COVID-19 in DOC institutions."
The State Journal was the first to report Oct. 7 that Wisconsin prisoners had died because of COVID-19. Of the four coronavirus-related deaths the State Journal had independently confirmed prior to DOC's announcement, the first occurred Sept. 12.
Up until now, DOC had not been disclosing or confirming COVID-19-related deaths, citing privacy laws. DOC would confirm that an inmate had died, but not whether that person had been infected with COVID-19.
Why the delay?
DOC did not respond to a question about why it has taken so long to release information on the deaths.
"We have and will continue to be as transparent as possible within the laws governing protection of the private health information of those in our care," Carr said in the statement.
There is a delay between when a death occurs and when DOC can report it as being related to COVID-19.
DOC spokesman John Beard has said DOC does not determine the cause of an inmate's death or any contributing factors to the death. That's the job of local medical examiners and coroners.
Dodge County Medical Examiner PJ Schoebel said it takes his office anywhere from days to weeks to months to determine someone's cause of death, depending on the circumstances. For the two men who died at Dodge Correctional Institution in mid-September, it took his office a few weeks to determine that COVID-19 was the primary cause of death for one and a contributing factor for the other.
Deaths will only be included on DOC's running total of COVID-19-related deaths once a medical examiner or coroner provides documentation about that person's cause of death.
"Documentation will not immediately follow occurrence, leading to a delay between any death and its addition to the dashboard," DOC says on its website.
What we know
DOC did not release a timeline of when the deaths occurred or which prisons they happened in.
The State Journal had confirmed four COVID-19-related deaths: Two at Dodge Correctional Institution, one at Green Bay Correctional Institution and another at Kettle Moraine Correctional Institution. It's unclear where the fifth death occurred.
A 63-year-old man in Dodge Correctional died from COVID-19 on Sept. 12, Schoebel said. Three days later, a 62-year-old man at the prison died of lung cancer after testing positive for COVID-19, with the coronavirus infection a contributing factor to his death.
Barry Irmen, director of operations for the Dane County Medical Examiner's Office, said a 54-year-old Green Bay inmate with pre-existing conditions died at a local hospital Oct. 7 after testing positive for COVID-19. Irmen could not yet release the man's cause of death, but said COVID-19 "likely contributed."
On Oct. 18, a fourth COVID-19-related death occurred at Kettle Moraine Correctional Institution. Fond du Lac County Medical Examiner Adam Covach said the 56-year-old man died from COVID-19 pneumonia, with diabetes and obesity as contributing factors.
Winnebago County Coroner Kim Maki said her office is investigating three additional inmate deaths at Oshkosh Correctional Institution, but she has not yet determined if COVID-19 was a factor. She said the deaths "may not be related to COVID at all."
Data sought
Several organizations, including the State Journal, have been asking DOC to provide information on the coronavirus-related deaths for weeks, but DOC would not release the information citing privacy laws.
But open records experts said the privacy laws that DOC cited never actually prevented the department from releasing statistical information about how many inmates are dying due to COVID-19. The State Journal explained that in an email to DOC Tuesday.
UW-Madison journalism professor Robert Drechsel, an expert on media law and access to information, said federal privacy laws prevent the release of medical information about specific, named inmates, but do not cover broader statistical information that would not reveal a prisoner's identity.
Bill Lueders, president of the Wisconsin Freedom of Information Council, said Tuesday that Wisconsinites need to know how many people are dying in prison because of the spread of COVID-19.
"Information is key to addressing this pandemic," Lueders said. "Secrecy is the wrong way to go."
The State Journal had also requested data on the deaths through a records request Oct. 20.
The American Civil Liberties Union of Wisconsin also filed a records request for data on how many inmates had died due to coronavirus outbreaks, along with how many had been hospitalized with COVID-19. The number of hospitalizations was not released on DOC's data dashboard Friday.
ACLU staff attorney Timothy Muth said the citizens of Wisconsin need to know how many inmates have been hospitalized because local hospitals have already been overburdened by the pandemic.
Inmate advocacy groups WISDOM and EX-Incarcerated People Organizing, or EXPO, had also pushed DOC to share the number of people who died from COVID-19 in the prisons. The groups have been protesting outside of the Governor's Mansion each day since Oct. 19, calling on Gov. Tony Evers to disclose deaths and hospitalizations, as well as release some inmates to protect them from the virus.
"We feel like they should be transparent," EXPO campaign coordinator Peggy West said Wednesday.
'Still incarcerated'
West said she hopes the deaths will put pressure on Evers to release inmates who are elderly or vulnerable to the coronavirus because they have pre-existing conditions.
DOC had in the spring released nearly 1,600 inmates to curb the spread of the virus, but Evers so far has not used his power to grant pardons or commute sentences.
In an Oct. 15 press call, Evers said he is very concerned about incarcerated individuals and DOC is working to get people isolated "as quickly as possible." He said Wisconsin residents need to take action to stop spreading the virus outside of the prisons, which in turn puts inmates in danger.
"Anytime you're going to have community spread excessively like we do now … that shows up in our correctional institutions," Evers said. "Once we are able to make sure that people are safe and being cautious outside of the correctional institutions, we'll see a decrease in the numbers that we see internally."
West said before it was easy for the public to look away from the prison system because people weren't dying. But now they are.
"All of the people that we are aware of right now who have passed away, they're all elderly people," West said. "Why are these individuals still incarcerated? None of them have homicide charges. They weren't serving life sentences. These are people that essentially got a death sentence."
Said Muth: "Prison sentences, no matter how long they are, shouldn't be death sentences."