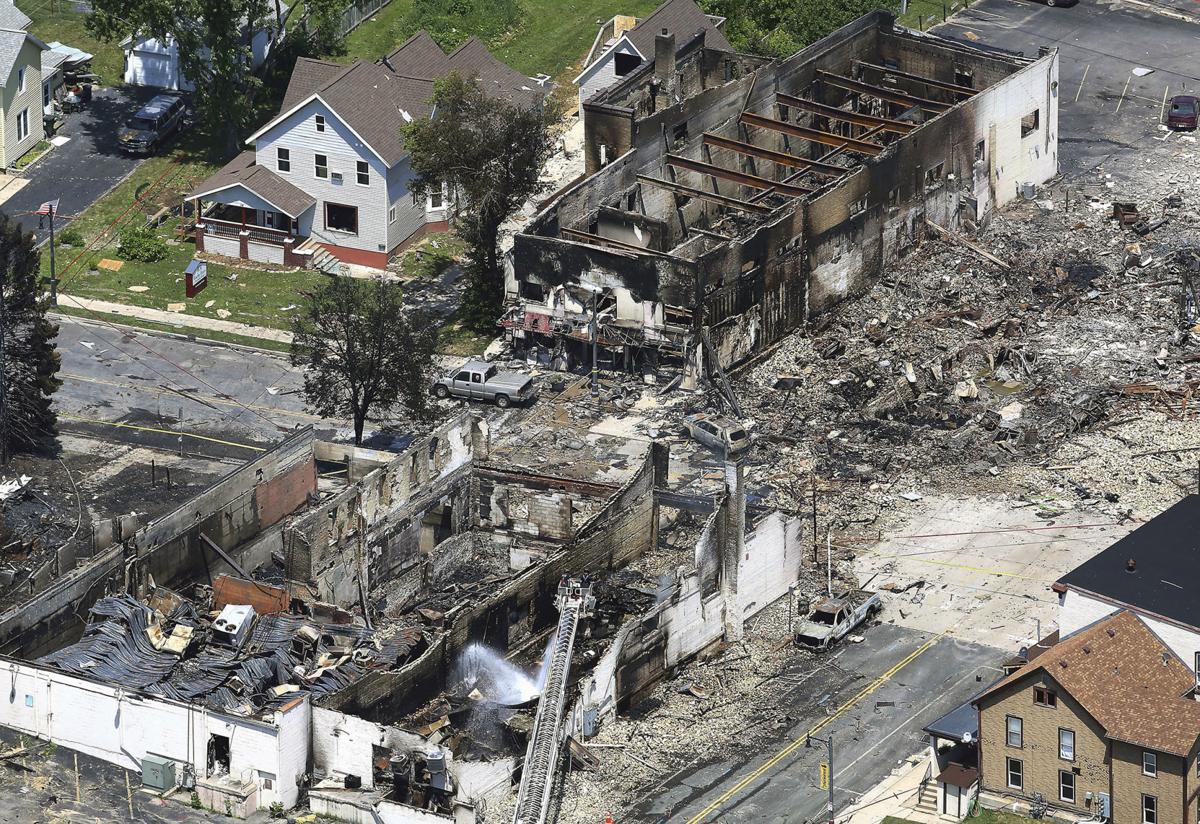 The widow of a Sun Prairie firefighter killed in a gas-leak explosion last summer is being sued for allegedly failing to make payments on the tavern the couple operated, which was destroyed in the blast.
Ski and Ski LLC, the former owner of the business at 100 W. Main St., filed the suit against Barr House LLC and Abigail Barr on April 12. It seeks nearly $138,000 in principal, penalties and interest, plus attorney fees and other interest.
Abigail Barr is the widow of Cory Barr, the Sun Prairie fire captain killed July 10 when a gas leak led to an explosion that leveled the business, The Barr House, and damaged or destroyed several other buildings in the city's downtown.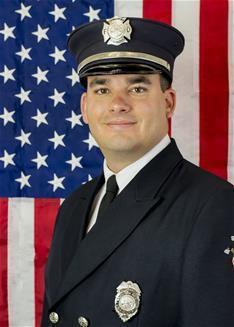 The couple had entered a four-year agreement to buy the business, then known as Ski's Saloon, in September 2016 for $170,000, according to the suit, but made a series of late payments and stopped making any payments after Oct. 1.
Ski and Ski attorney Jonathan Bruni declined to comment on the suit, and Barr's attorney did not respond to a request for comment. No hearing date has been set in the case, and Barr had 20 days to respond to a summons.
It wasn't clear what role, if any, possible insurance coverage of The Barr House could play in satisfying the debt.
Cory Barr, 34, was not on duty when the gas leak was reported, but he went to the scene to clear people from the area. Investigators say a gas line had been breached as a contractor was drilling to install a fiber-optic line.
The source of the ignition that caused the subsequent explosion was not determined. The city has sued four companies involved in the work for negligence. Abigail Barr has also filed a wrongful death suit in the case.
The story quotes April Hudzinski as saying the Barrs are "strong leaders within the Sun Prairie community" and "we couldn't imagine passing the torch ... on to anyone else."
Sign up for our Crime & Courts newsletter
Get the latest in local public safety news with this weekly email.