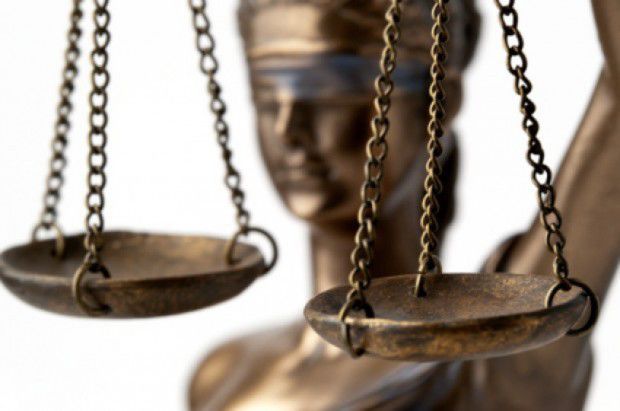 A Waunakee businessman is set to plead guilty next week to federal charges alleging that he ran a multimillion-dollar Ponzi scheme, taking money from people who believed he would invest it in securities for them, but instead spent it on real estate, personal goods and purported dividends to other investors.
Documents filed in U.S. District Court in Madison this week state that Patrick L. O'Connor, 61 — who did business as Madison Financial Services LLC, which was not registered with a federal regulatory agency — also lied to clients by giving them fictitious statements showing that all of their money had been invested and was making substantial gains. In fact, according to court documents, O'Connor had lost or withdrawn most of the money he had invested for clients.
According to a plea agreement signed this week by prosecutors, O'Connor and his attorneys, O'Connor will plead guilty to one count of wire fraud and one count of money laundering, each of which carries a maximum sentence of 20 years in prison. He is scheduled to appear before U.S. District Judge William Conley on Thursday.
In all, prosecutors said, O'Connor took in nearly $12.5 million from investors, the vast majority of which was never invested for his clients.
Under the plea agreement, the government is entitled to a forfeiture judgment from O'Connor of nearly $9.7 million. He is also to forfeit his home in Waunakee and another property in rural Poynette near Lake Wisconsin, $335,146 seized from two TradeStation Securities online brokerage accounts, $11,173 seized from a bank account, a 2015 Bennington pontoon boat, and a 2011 Caterpillar bulldozer, all of which would go toward victim restitution.
The scheme began in 2011, according to court documents, when O'Connor began soliciting people to invest in Madison Financial Services LLC, telling them their money would be invested in TradeStation brokerage accounts that would earn them 2 percent monthly, or 24 percent annually.
Instead, most of the money went to O'Connor's real estate development business or to repay other investors. Of the money O'Connor deposited into TradeStation accounts, a charging document states, "he either lost or withdrew the vast majority of the funds and rarely generated any profit."
Court documents in a related federal property forfeiture case, filed by prosecutors in August, state at that point it was known that O'Connor had solicited five investors, including three who alone invested about $4.6 million, about $2.7 million and nearly $1.9 million.
Of the $9.7 million O'Connor received from the five, wrote Internal Revenue Service Agent Robert Martin, bank records showed O'Connor transferred only about $5.3 million into his TradeStation online brokerage accounts. And of that amount, Martin wrote, O'Connor withdrew about $3.1 million to use for other business and personal expenses.
Records also showed that the TradeStation accounts lost nearly $2.4 million between July 2014 and June 2018, Martin wrote.
One client invested $390,000 with O'Connor in 2014 and died two years later. Her father, who was the woman's trustee, met with O'Connor after his daughter's death and was told that her money was earning as much as 2 percent per day, Martin wrote.
In fact, Martin wrote, O'Connor had never invested the money and instead used it to pay another investor. Still, each month after the woman's death, her father received dividend checks from O'Connor that eventually totaled about $180,000, along with statements purporting 2 percent monthly gains in the woman's initial investment.