An 18-year-old La Follette High School student was arrested Thursday afternoon for having a loaded gun at the Southeast Side Madison school, police said.
An anonymous tip from a "concerned parent" about 1:30 p.m. led to the arrest of Marquan T. Webb, who was apprehended by police after La Follette Interim Principal Matthew Thompson attempted to confront Webb in a classroom following the tip.
As a precaution, the district canceled all athletic and cocurricular events at La Follette and East High School Thursday evening, including the basketball games scheduled between the two at East.
Thompson said at a press conference Thursday night that he had a "deep relationship" with Webb and wanted to take the lead on making contact with the 18-year-old.
"I had first wanted to go into the classroom to vacate all the other students and leave the student in question (Webb) in the room," Thompson said. "But the situation unfolded quickly and the student actually exited the room on his own and was out in the hallway alone."
Police who had been called to the school then apprehended Webb in the hall and found the gun on him with a bullet in the chamber.
Webb was later taken to the Dane County Jail and is tentatively charged with being a felon in possession of a firearm, possession of a stolen firearm, possession of a firearm on school property, resisting and bail jumping.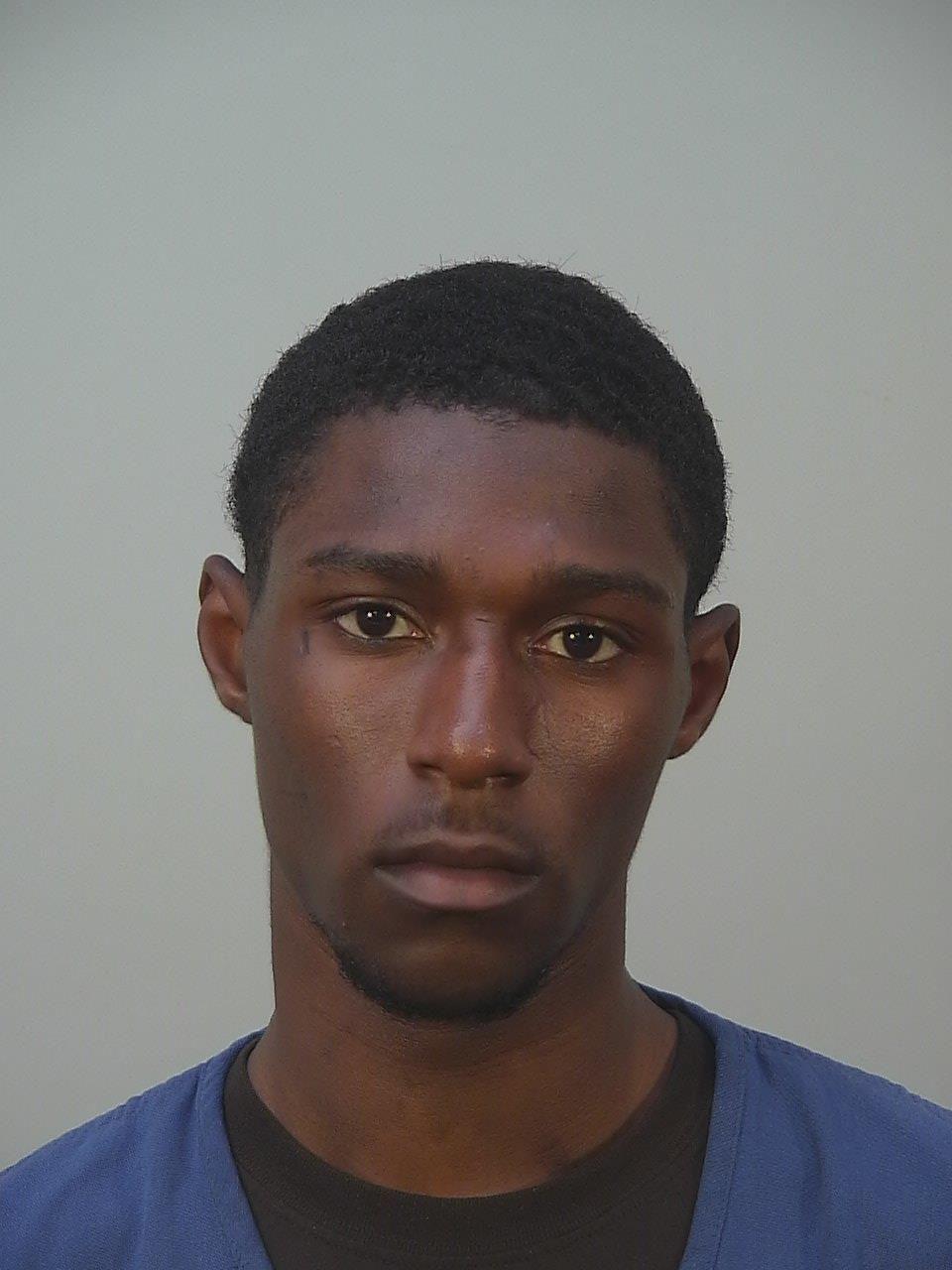 Webb's gun had been reported stolen in Cottage Grove on Sept. 24, police said.
Thompson said in an email to parents Thursday afternoon that the school was put on a hold for about 45 minutes as police responded to the incident, meaning students were not allowed to leave their classrooms. The email was also shared with parents of students at Sennett Middle School, which shares a campus with La Follette.
District Superintendent Carlton Jenkins commended Thompson's and La Follette staff's response to the incident, particularly in light of a school shooting in Oxford, Michigan on Tuesday that left four dead and seven injured.
"I feel good about one thing — we're leaving here talking about how everyone was safe," Jenkins said Thursday night.
"We're in a very serious time and we're going to take it very seriously," the superintendent said.
District officials said it is unclear what led Webb to bring the gun to school. It is the first time this school year a student was found to have a gun at a Madison school, district spokesperson Tim LeMonds confirmed.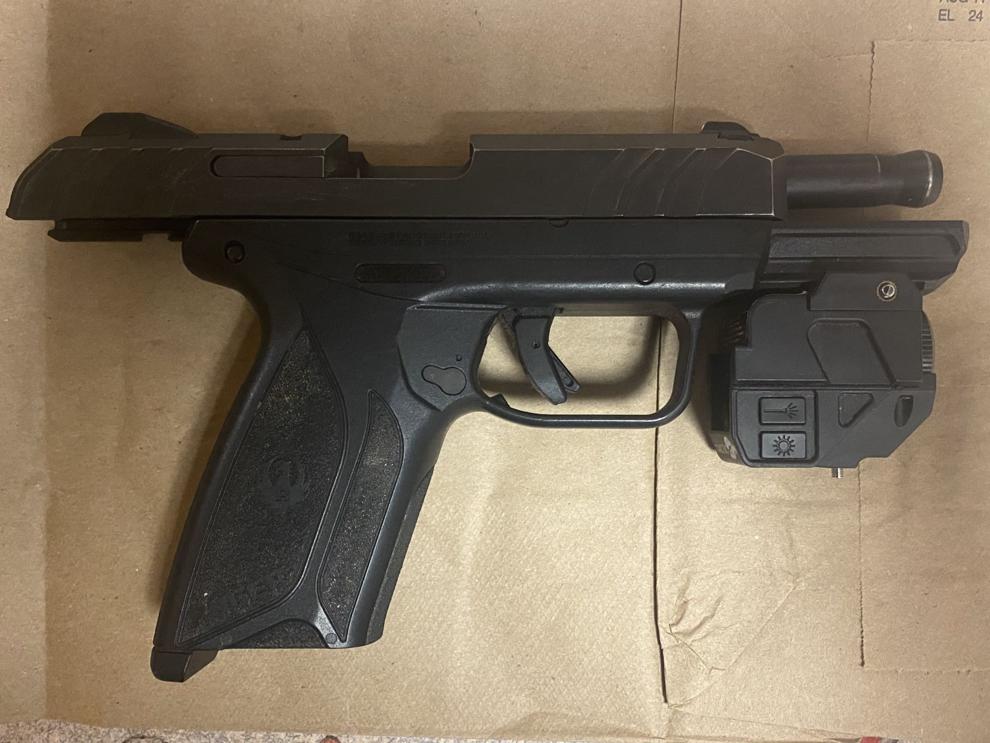 Thompson said spaces to process the incident will be available to students on Friday including counselors from La Follette and the district.
"It is something that we're going to have to as a community, as a school community, we're going to have to process this together and learn from this," Thompson said.
Madison Police Chief Shon Barnes said there were extra police patrols at East and La Follette on Thursday afternoon and those would continue Friday.
Jenkins said the extracurriculars were cancelled after student input and to ensure safety after the day's events.
East has seen an increase in police calls in this school year, the first fully in-person year since the COVID-19 pandemic and since the Madison School Board voted last year to remove police officers, known as school resource officers, or SROs, from the district's four main high schools.
Barnes, a former school teacher and SRO, said that in the La Follette incident, "an SRO absolutely would have been great" and it was lucky police had the personnel to send someone to the school immediately after getting the call about the gun.
Barnes said SROs can develop relationships with students that allow them to know about potential threats at a school and to defuse them before they erupt. The School Board voted to remove the SROs amid the outcry following the murder of George Floyd in Minneapolis, concerns about Black students being disproportionately disciplined at school and arrested, and years of pressure from local social justice activists.
The majority of Madison's SROs were nonwhite. Barnes is also Black.
Webb, the La Follette student arrested Thursday, currently has two open felony and two open misdemeanor cases in Dane County, all of which were filed June 25, with charges including battery, criminal damage to property, criminal trespass and identity theft, according to online court records. He was arrested for being a felon in possession of a gun because he has a felony conviction as a juvenile. Juvenile court records are not public, and Barnes was not familiar with his juvenile criminal record on Thursday.
Court records show Webb was released on a signature bond on June 25 but did not appear for his subsequent court date on Aug. 9. The records also show his address as of Sept. 27 was the state's juvenile prison in Irma.
Last month, a Verona High School student was arrested for bringing a loaded gun to that school. Tavion J. Flowers, 18, of Fitchburg, was charged with possession of a firearm on school grounds, felony bail jumping and carrying a concealed weapon.
---