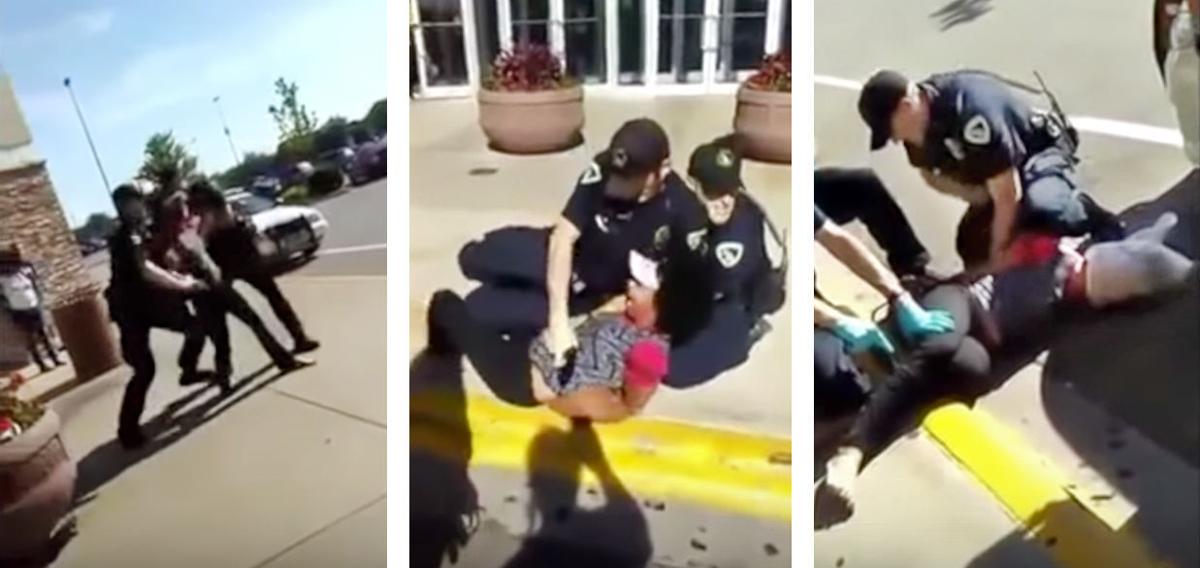 The blows from a Madison police officer's knee strikes, the punch into Laird's abdomen, the use of a Taser while Laird was on the ground with two policemen trying to handcuff her — that force was unnecessary, said Jackson, who is black.
"Whatever she did at the mall," Jackson said, "it didn't have to result in … that."
Seeing the video for the first time Wednesday, Richard Reynolds said he couldn't be sure exactly what it showed.
"I'm certainly not going to judge her or the police," said Reynolds, who is white. "There's a lot you can't see and can't tell."
While hundreds of thousands of people have viewed the same footage of officers arresting Laird, they have drawn vastly different conclusions from it, with responses often — though not always — varying depending on the race or political views of the viewer.
In interviews in Madison Wednesday, some saw shades of gray. But a wave of commenters on social media were not so reserved. They criticized Laird for resisting arrest and allegedly spitting at an officer, noted that police said she displayed a knife inside the mall and concluded the officers acted appropriately.
Others saw a police force run amok as yet another encounter between officers and an African-American suspect ended with a controversial use of force, captured by a bystander in a video that rocketed across the internet.
The video is Madison's contribution to a growing online library of footage showing controversial police conduct shot by amateur videographers across the country, joining nationally known videos such as those of Eric Garner's fatal arrest on a street in Staten Island, New York, and a gun-wielding officer's response to a pool party in McKinney, Texas.
Those videos, combined with high-profile police shootings of African-Americans nationwide and in Madison, have contributed to growing public scrutiny of law enforcement tactics and police departments' relationships with black residents.
Laird was arrested after police said she threatened an employee in the mall's food court. While she was being handcuffed, Laird struggled with officers and spat in the face of one of them, Police Chief Mike Koval said. Koval said two officers needed medical attention for injuries they sustained in the arrest.
The department has launched an internal investigation of the officers' use of force.While some whites who viewed the video of Laird's arrest sided with police, others faulted the officers.
Lue Lueck, a Downtown barber who is white, said he was bothered by the amount of force that was used and thought the encounter demonstrated larger problems with the way police are trained.
"They could have handled that much better," Lueck said. "There's never a need to be that violent with someone."
Talking with several other women about the video outside an East Side beauty shop Wednesday, Cherie Grant, who is black, saw fault on both sides.
"She argued with the people," Grant said. "She could've avoided that."
Several people interviewed by the Wisconsin State Journal on Wednesday said they could understand police using some force to arrest Laird. But striking the teenager that many times and using a Taser was too much, Grant said.
"It was a lot of force," she said. "They did go overboard."
State Journal reporter Haley Hansen contributed to this report.