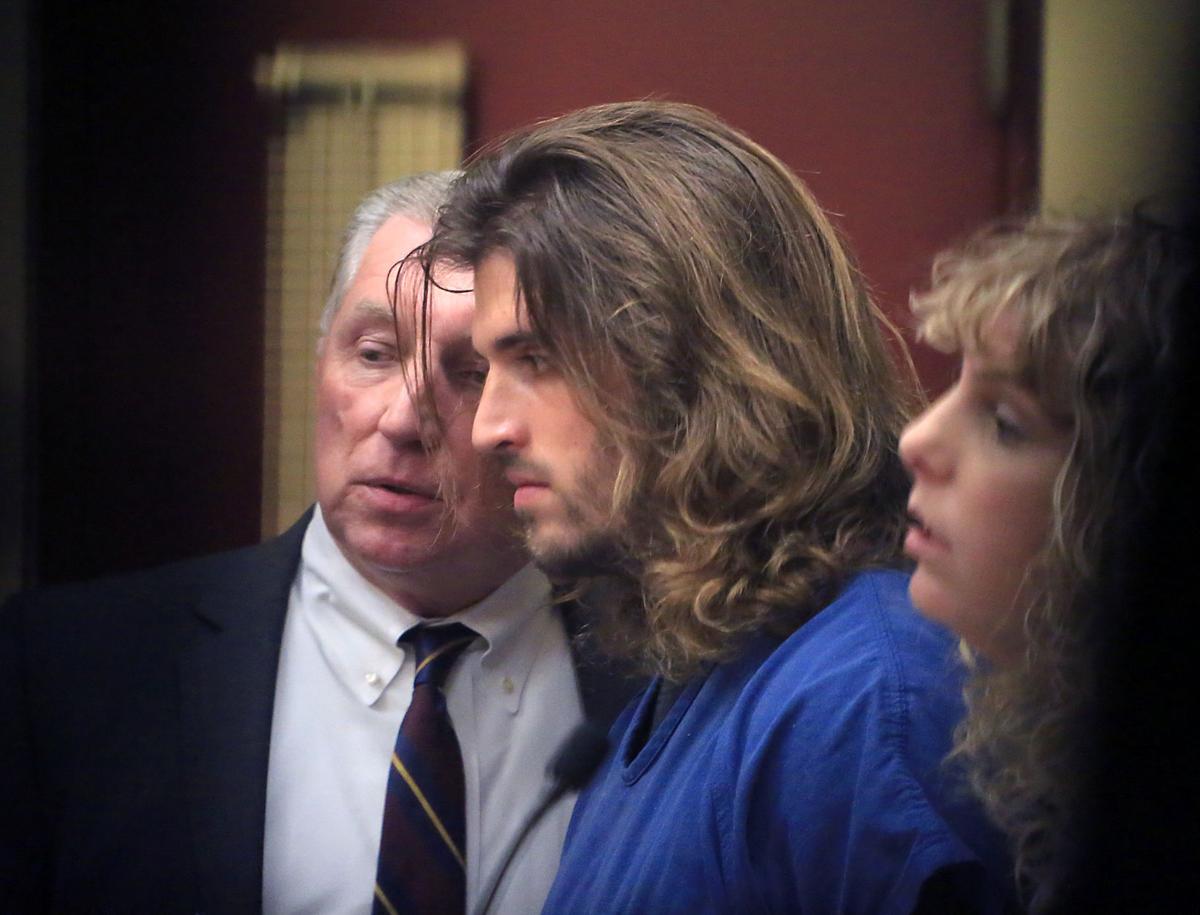 Suspended UW-Madison student Alec Cook was charged Thursday with 11 counts of sexual assault stemming from the alleged assaults of five women between March 2015 and October of this year.
Cook, 20, was ordered jailed on $200,000 bail after appearing briefly in Dane County Circuit Court, an amount set by agreement between prosecutors and Cook's lawyers and presented before a courtroom full of local, regional and national media that descended on Madison to follow the case.
The case also prompted UW-Madison Dean of Students Lori Berquam to issue a statement last week expressing support for victims of sexual assault and pledging that all reports of sexual assault will be taken seriously and investigated thoroughly.
Despite saying Monday that he would face 30 criminal charges, prosecutors charged Cook with half that number. The charges include seven counts of second-degree sexual assault, three counts of third-degree sexual assault, one count of fourth-degree sexual assault, two counts of strangulation and two counts of false imprisonment.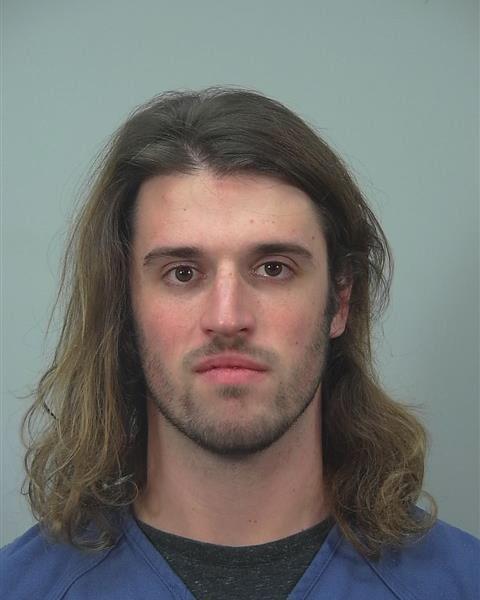 Cook, a junior business major from Edina, Minnesota, was initially charged on Oct. 19 with second-degree sexual assault, misdemeanor battery, strangulation and false imprisonment related to an incident early on Oct. 13 in which a woman told police that Cook, who was an acquaintance, battered her, sexually assaulted her and kept her from leaving his apartment.
Cook's lawyer, Chris Van Wagner, has said that sex between Cook and the woman was consensual. The woman, according to a criminal complaint, initially struggled to interpret what had happened, but later went to police.
Those charges were folded into the new criminal complaint, which added charges for additional incidents that have since come to light.
Reports about that initial incident appeared to open a floodgate, as police said that "dozens" of women came forward last week to report either sexual assault or suspicious contact with Cook.
On Monday, Assistant District Attorney Colette Sampson said Cook would be charged for incidents involving four women, and that charges were possible involving two more women.
A search of Cook's apartment by police turned up more than 20 notebooks that Sampson described Monday as containing "grooming and stalking" techniques, and a search warrant said that notebook entries detailed women by name, what Cook liked about them and what he wanted to do with them. But there's no mention of the notebooks in the complaint that was filed on Thursday, Van Wagner pointed out after Cook's court appearance Thursday.
In particular, Van Wagner took issue with a reference in the notebook, mentioned in court on Monday and in the search warrant, to the word "kill," which he said was taken out of context and led to unfair characterizations on the internet.
You have free articles remaining.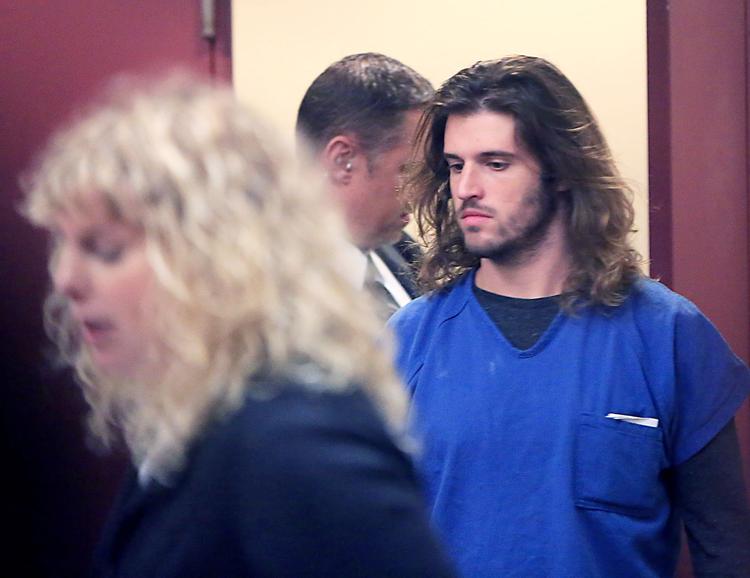 The 17-page complaint charges Cook with three counts of second-degree sexual assault and one count of third-degree sexual assault, along with strangulation and false imprisonment, for the Oct. 12 and 13 incident involving the woman discussed in the original criminal complaint.
He is charged with second-degree sexual assault and false imprisonment for an incident on March 20, 2015, involving a woman who told police that she had met Cook at a party. She told police she met him later for coffee and then on another occasion, went to his Henry Street apartment, where she said he assaulted her. The complaint states she became distraught as she described to Detective Tracie Jokala what happened, saying she never told anyone about the incident.
The woman also said Cook would appear in unexpected places on campus and Downtown after the incident, and that she was afraid of him.
He faces charges of second-degree sexual assault and two counts of third-degree sexual assault for an incident overnight on Feb. 12-13, 2016, in which a woman told police that a date with Cook, who she met in a class, led to an assault after she believed she had been drugged. She said that after the incident she became depressed and saw a therapist. But she didn't report the incident to police.
"I didn't want to ruin his life," the woman told police last week, according to the complaint. "I felt ashamed to tell anyone, because I thought it would make him look bad. I saw the news story and was empowered by another girl being able to tell what happened to her, that I thought I could finally tell."
Cook faces two counts of second-degree sexual assault and false imprisonment for an incident in August, reported by another woman who also said she was in a class with him. She said he had originally sent her a Facebook message in March, but she didn't get it until August, and agreed to meet him. She said that as soon as she got to Cook's apartment building, he began kissing her forcefully and treating her roughly, but she said it was consensual at that point.
But in his apartment, she said, he put his hand on her throat, the complaint states, and while sex was at first consensual, she said she later had told him to stop when he became rough with her, but he did not.
Cook was charged with fourth-degree sexual assault after a woman said that he touched her breasts and other parts of her body inappropriately during a ballroom dance class during the spring semester of 2016.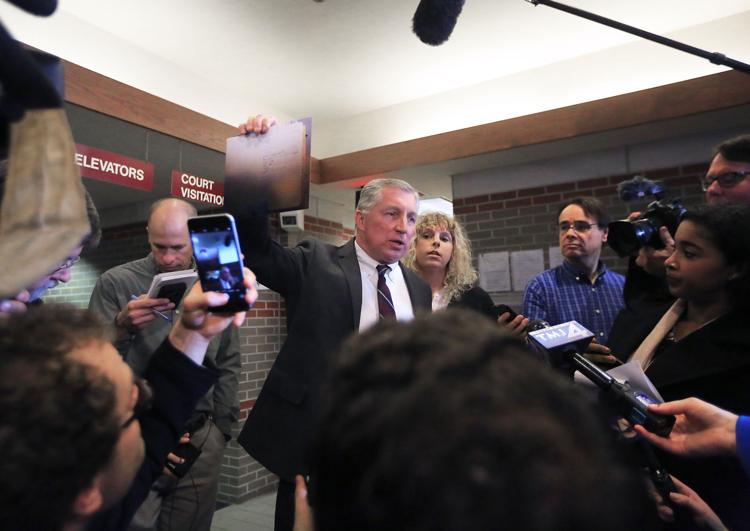 After he was arrested and initially charged on Oct. 19, stories about Cook began to appear on social media, and the case attracted the attention of national media, in part because of other women who had come forward, concerns held by many about the response to sexual assault on college campuses, and allegations of sexual assault that have come up during the current presidential campaign.
Van Wagner, along with co-counsel Jessa Nicholson Goetz, wrote in a statement Wednesday that through the news and social media, Cook has "seemingly been charged, tried and convicted. The rapid-fire news cycle, combined with the viral nature of social media, has resulted in a modern-day character assassination that is very real and very wrong."
Speaking to reporters Thursday, the two lawyers maintained that all of the sexual assault allegations were the result of consensual sexual activity, and the complaint contains abundant references to consent between the women and Cook. Nicholson Goetz said she does not believe the improper touching by Cook during the dance class, as alleged in the complaint, ever happened.
"Our client has essentially been slaughtered by the social media image of him," Van Wagner said. Now that he and Nicholson Goetz know what is in the complaint, he said, it's evident that Cook is not stalking women on campus, did not keep stalking notebooks, and was not a "serial rapist."
"There's nothing to support the monster that exists in the minds of all of the people of UW-Madison," Van Wagner told a crowd of reporters in the lobby of the Dane County Public Safety Building. "We believe that the contents of this criminal complaint ought to send you back to the people who pay attention to you with the message that their fear was unfounded, that there's no serial stalker, that there's no serial rapist. There are no bodies, there are no corpses, there is nobody who even said that they thought he was going to kill them."
"Everything you have seen in the media about those topics is wrong," Van Wagner said.
Cook's lawyers also said that their client will likely remain in jail and not post bail at this point, in part because they fear for his safety if he is released. But they will revisit the issue once they know whether "the rest of the dust has settled, because so far all that's settled is dust," Van Wagner said.