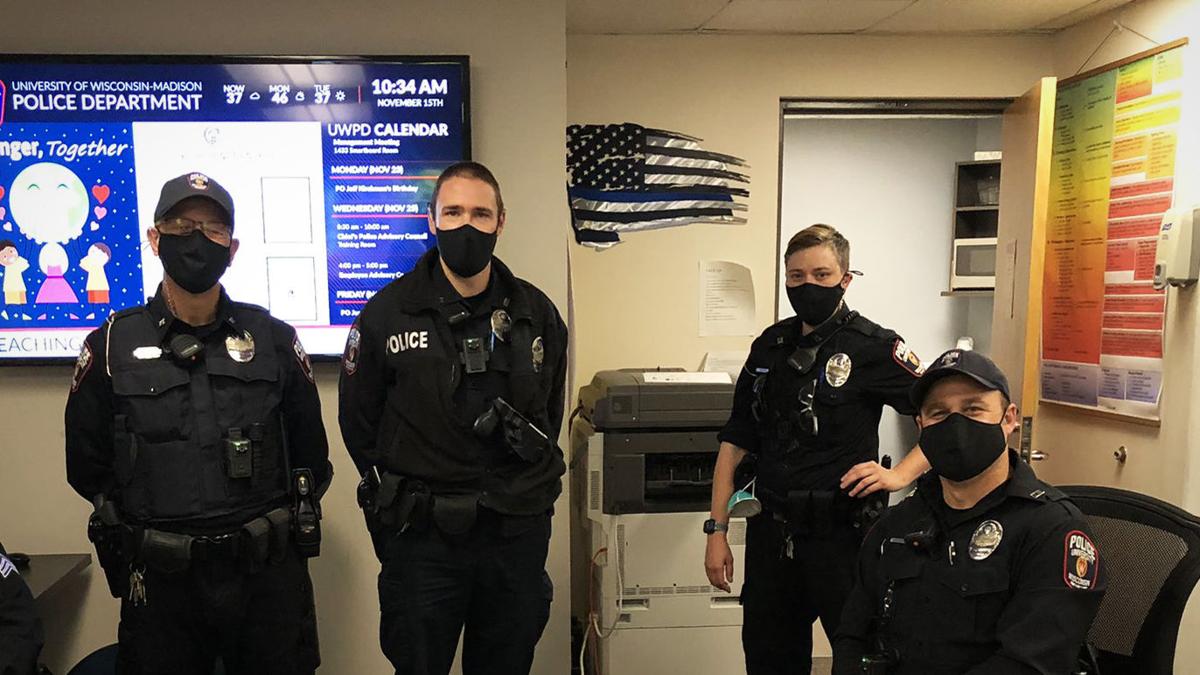 After backlash from a November social media photo that showed a "thin blue line" flag displayed in the UW-Madison Police Department's office, Police Chief Kristen Roman has banned officers from using thin blue line imagery while acting in an official police capacity.
In an email to UW-Madison Police staff that was released Tuesday, Roman said the flag has been "co-opted" by extremists with "hateful ideologies." She said her department needs to distance itself from thin blue line imagery to build trust with the community.
"We must consider the cost of clinging to a symbol that is undeniably and inextricably linked to actions and beliefs antithetical to UWPD's values," she said in the Jan. 15 email.
Roman said public displays of the blue line imagery — including flags, pins, bracelets, notebooks, coffee mugs and more — are now prohibited. Visible tattoos with the flag are the exception and are still allowed. Roman said she also may make some exceptions for displays during certain events, such as funerals for those who have died during the line of duty.
The outright ban is a contrast to Roman's initial response back in November when her department was criticized for its use of the flag.
The post was met with backlash from UW-Madison student activists, who denounced the display of the flag and called for its removal, Madison365 reported. The students said university police were effectively endorsing white supremacy and ignoring the Black Lives Matter protests of the summer, which called for an end to racism and police brutality, as well as police accountability.
In a Nov. 17 statement, Roman said her department condemned the use of the flag when it was "intended to defend hate" or "invalidate social justice movements advocating for meaningful police reform."
But she also defended the flag in some contexts, explaining that to police, the flag symbolizes officers' commitment to public service and their willingness to sacrifice their own lives to protect others. The line is meant to symbolize police as the "thin line" that protects society from chaos. She acknowledged that it has recently been used to support white supremacy and "dishonor the police profession."
At the time, Roman did not commit to removing the flag, nor another thin blue line "installation" at the Police Department's office. She did commit to "including this concern as part of our ongoing discussions both internally and externally."
In her recent email to staff, Roman said her past efforts to explain what the flag means to some officers while also denouncing the hateful acts committed under the banner of the thin blue line "continue to fall short in ways I can't simply ignore.'
"I understand that this decision may cause emotional responses, even anger from some," Roman said. "I, too, feel hurt and disappointed as we confront our current reality. I know this is hard. I know this issue is complicated."
She told officers that their commitment to serving the community has to come before their affinity for a particular symbol.
"At the end of the day, we have dedicated ourselves to a profession that demands service above self,' she said. "As such, relevant community concerns, perceptions, and fears necessarily outweigh our shared professional investment in a symbol that presently separates and alienates us from those we have promised to serve."
Police protests: How Madison answered the police killing of George Floyd, in photos
Protester confronts officer, May 30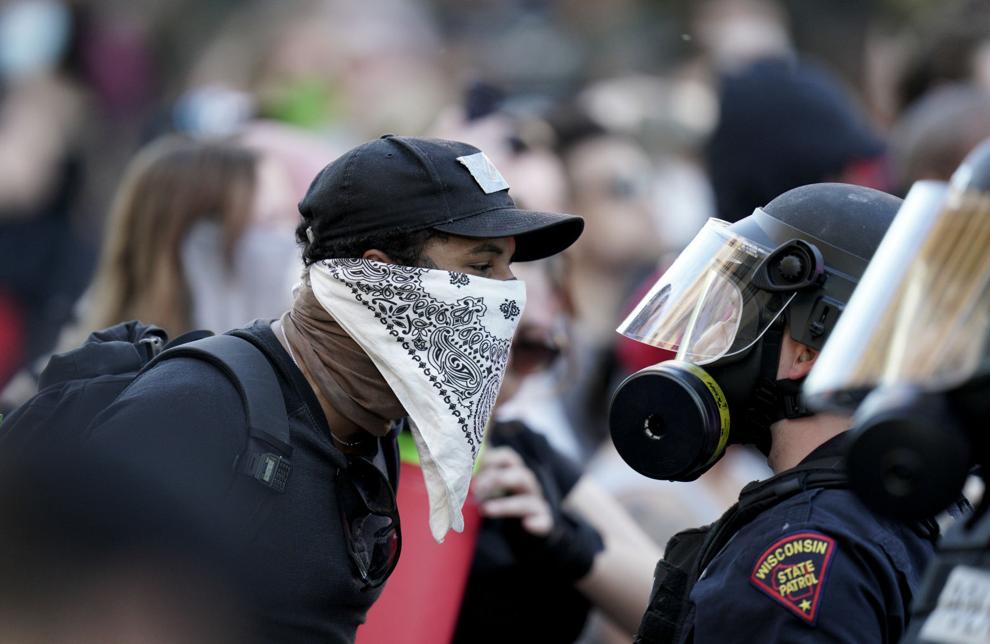 Madison protest turns destructive, May 30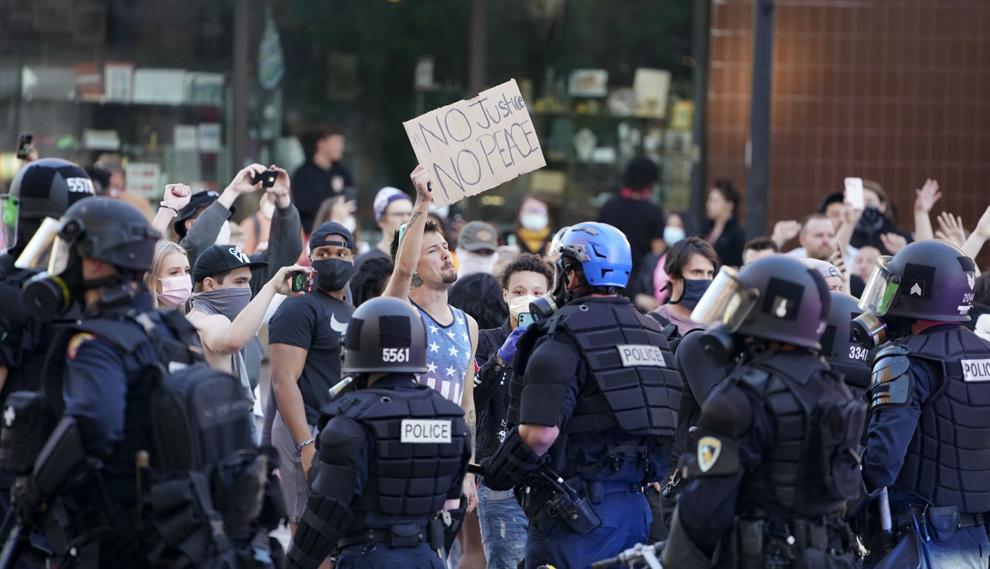 Police spray protesters, May 30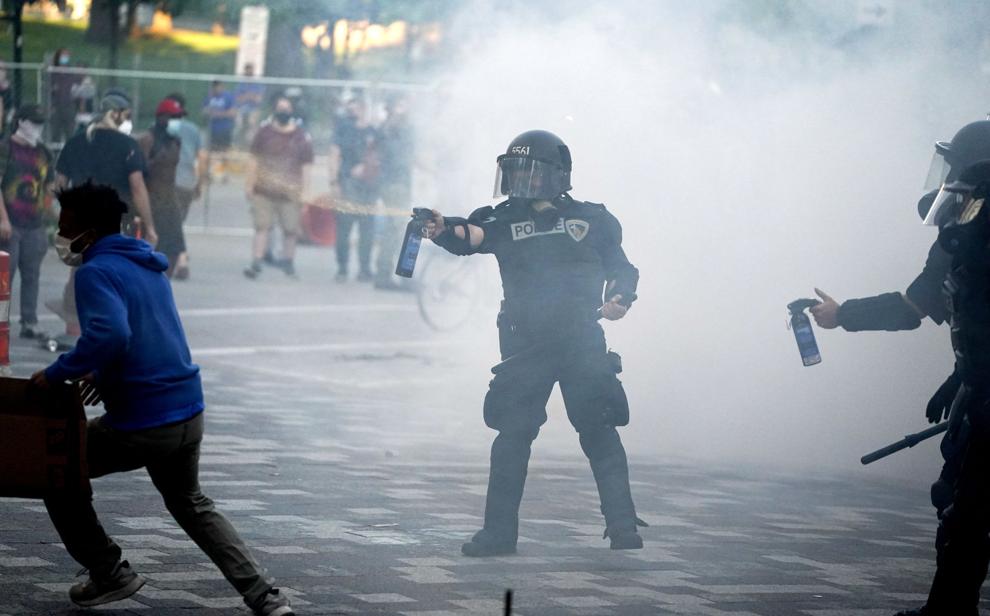 Effects of tear gas, May 30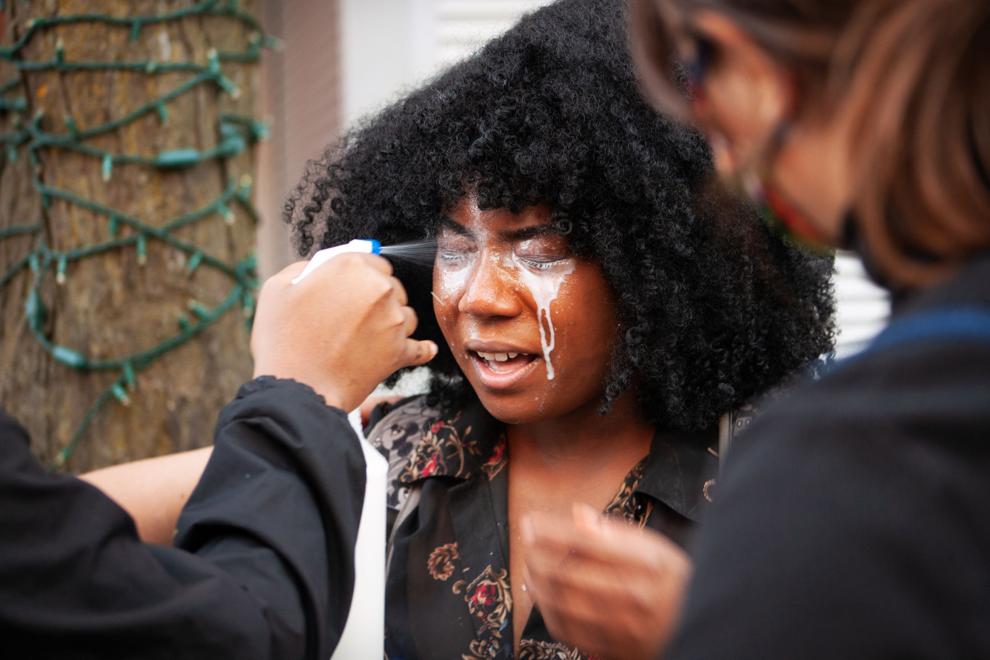 Medical station, May 30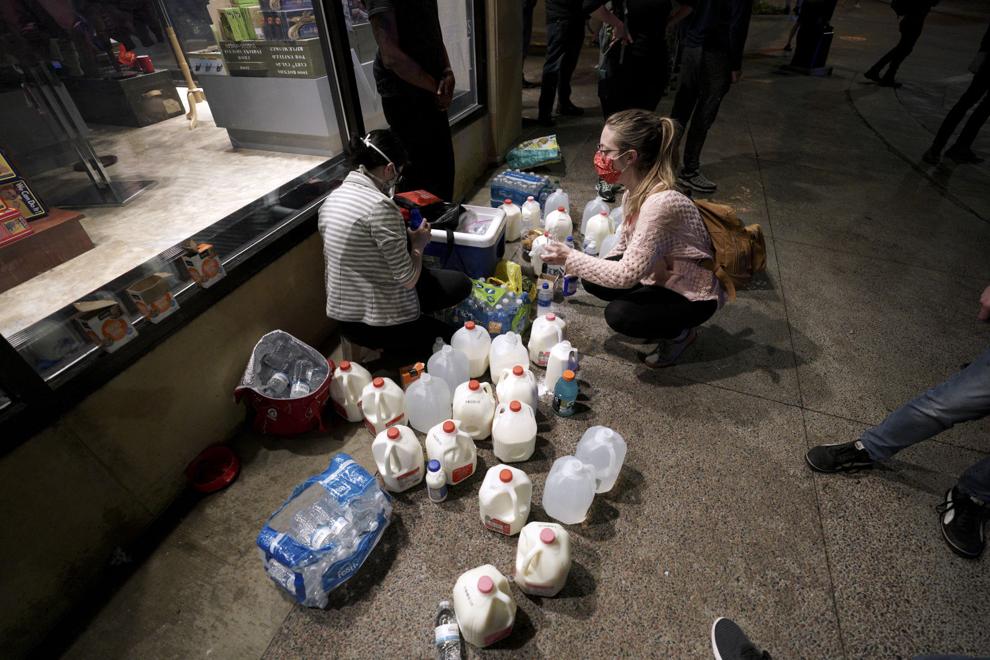 Standoff with police, May 30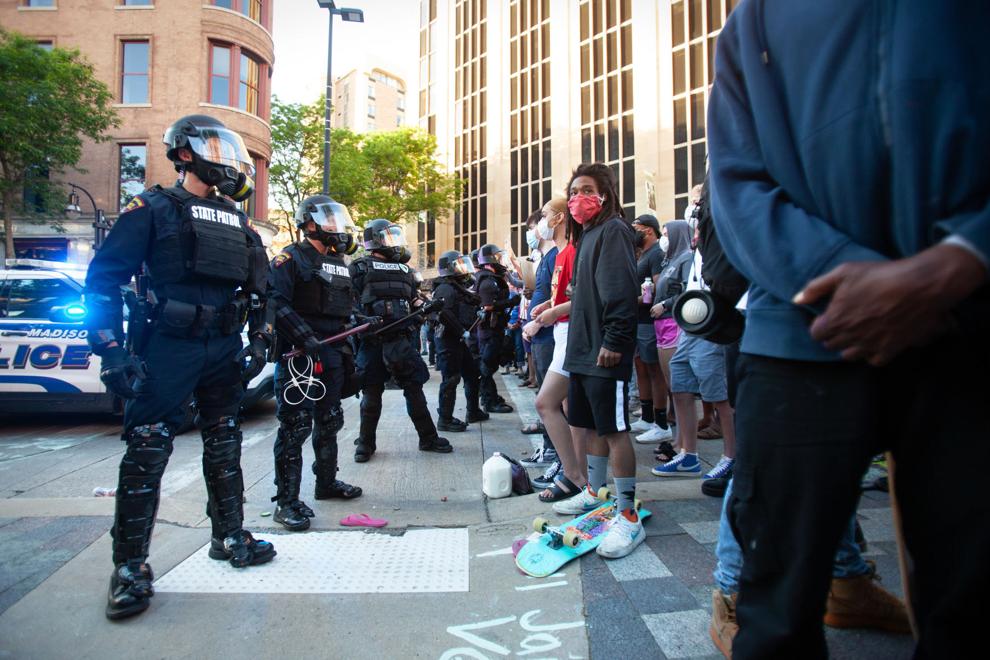 Protesters meet police, May 30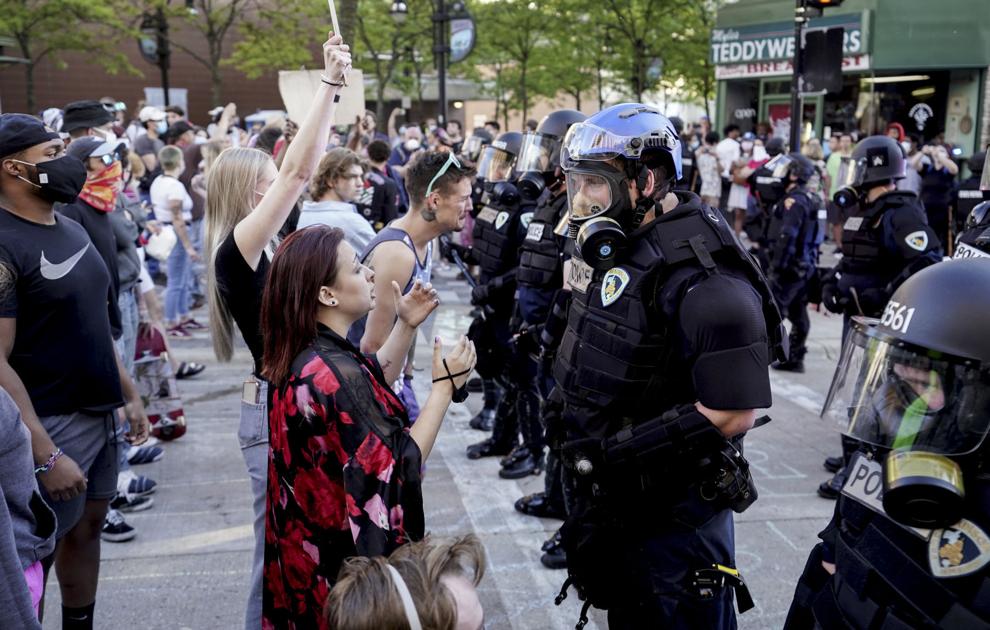 Madison protest turns destructive, May 30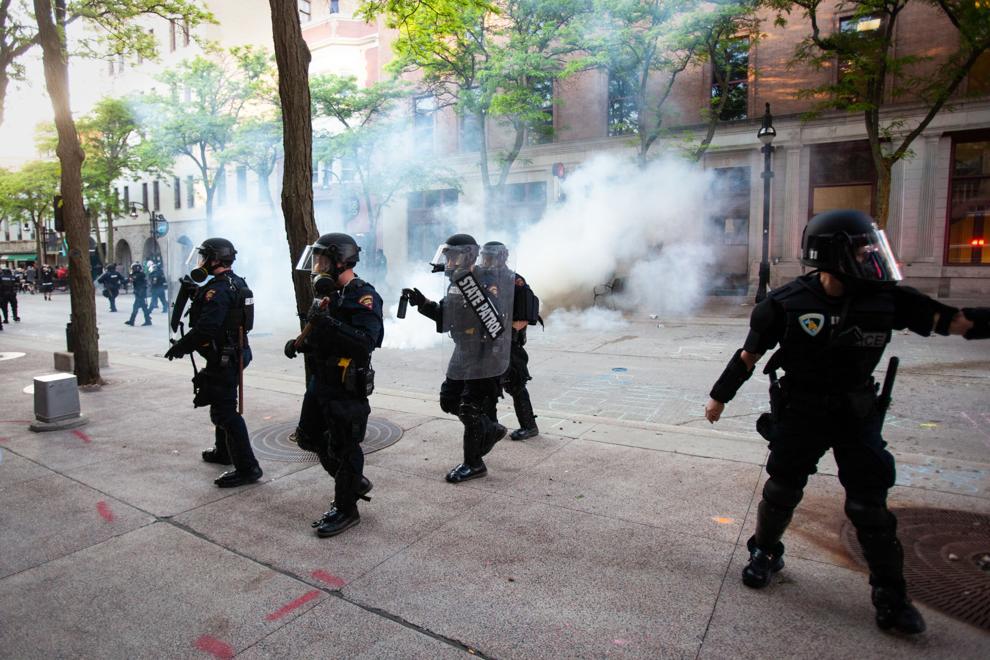 Mayor condemns violence, May 30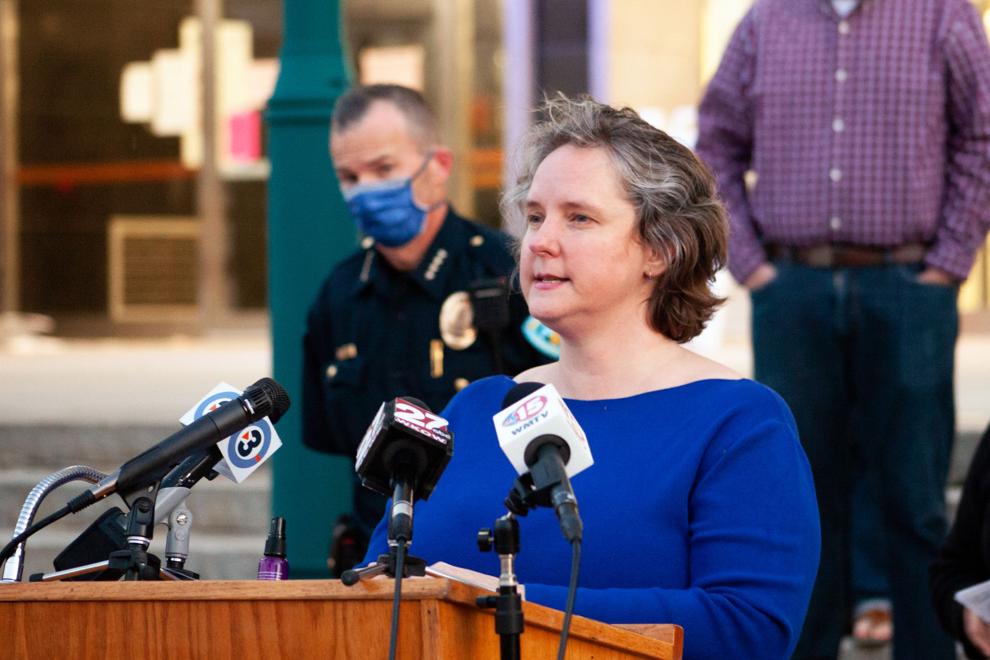 Protests May 30, 2020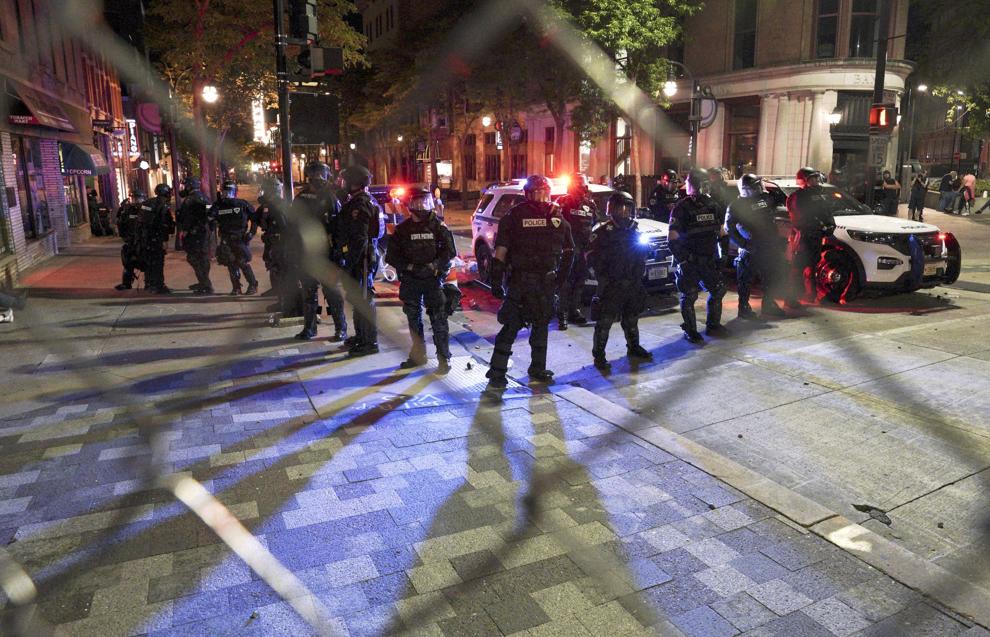 State Street press conference, May 31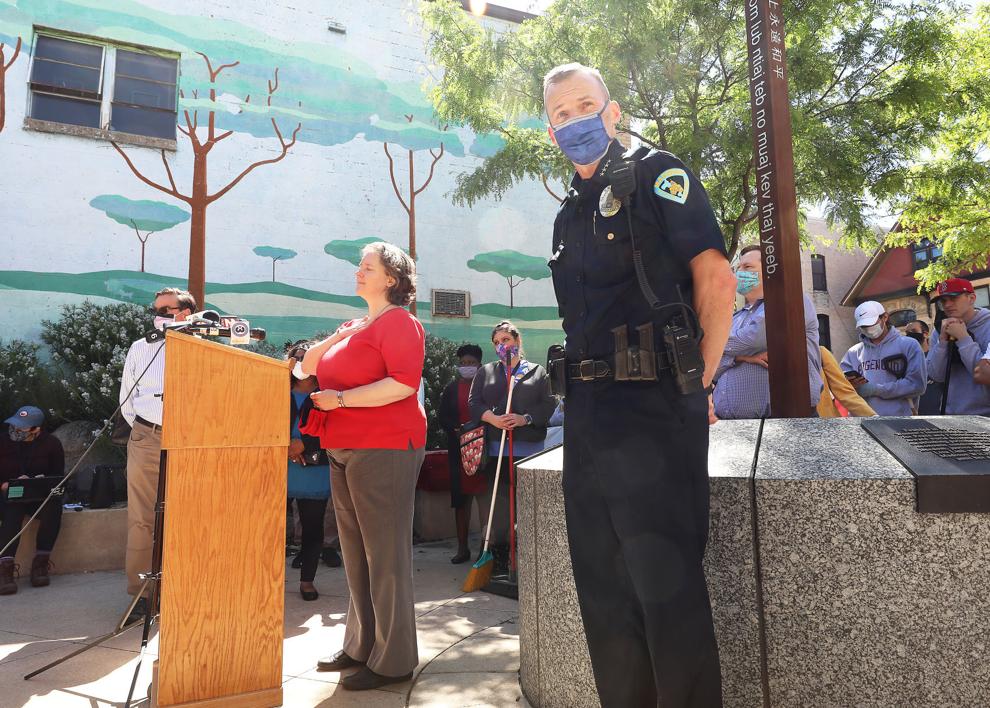 Protests against police, May 31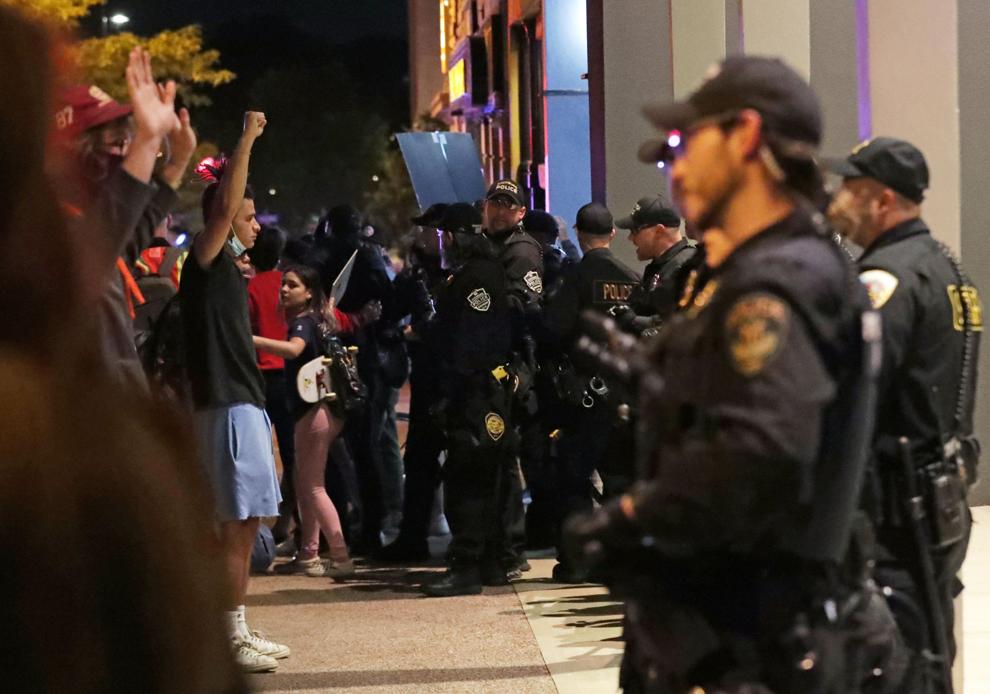 Second night of protests in Madison, May 31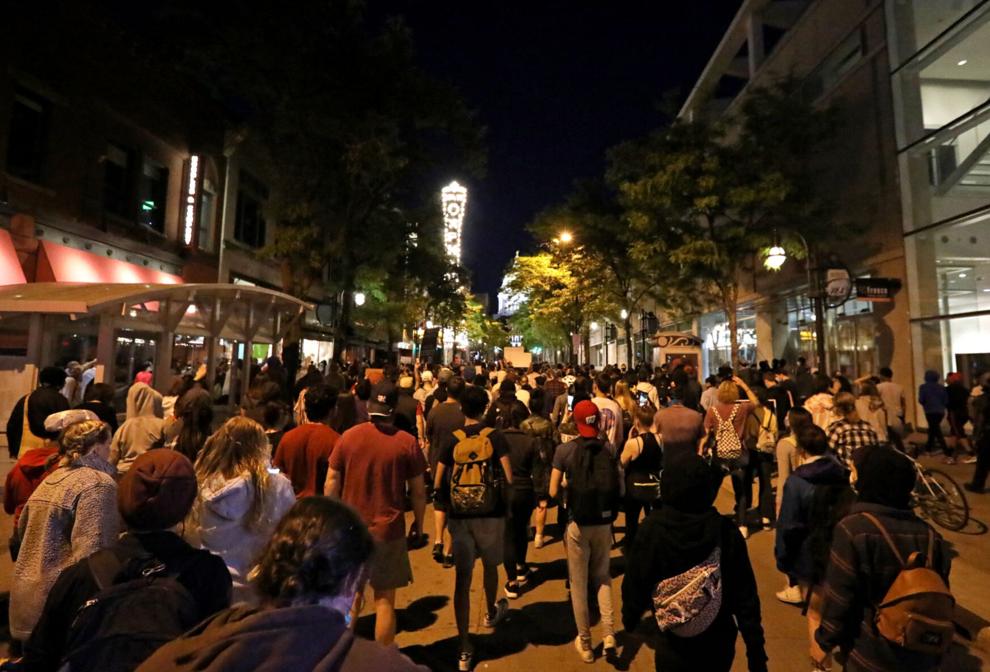 Cleanup after damage Downtown June 1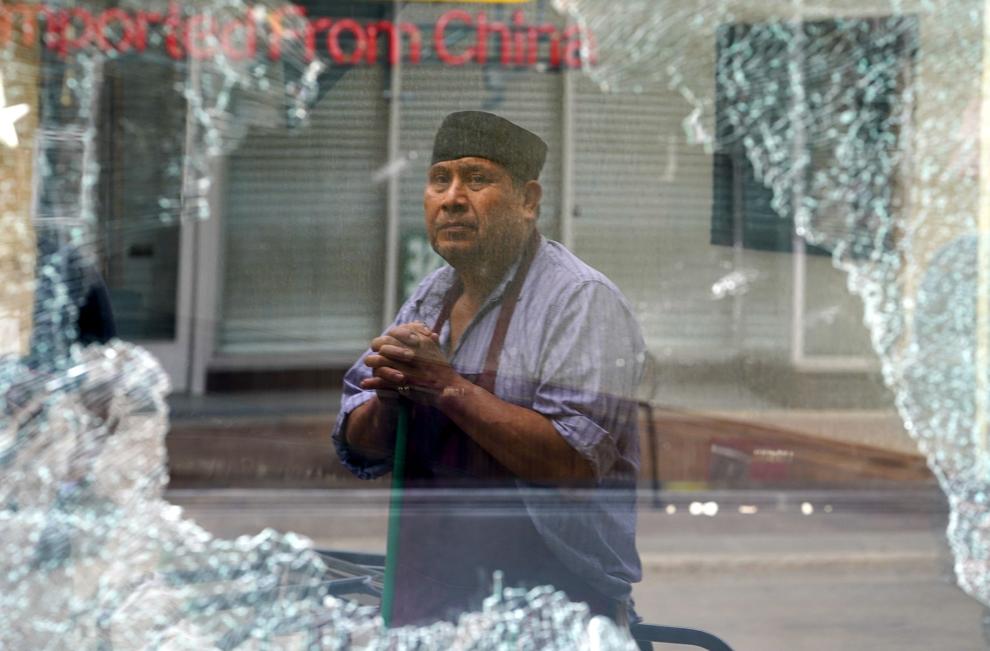 Cleanup after latest damage Downtown, June 1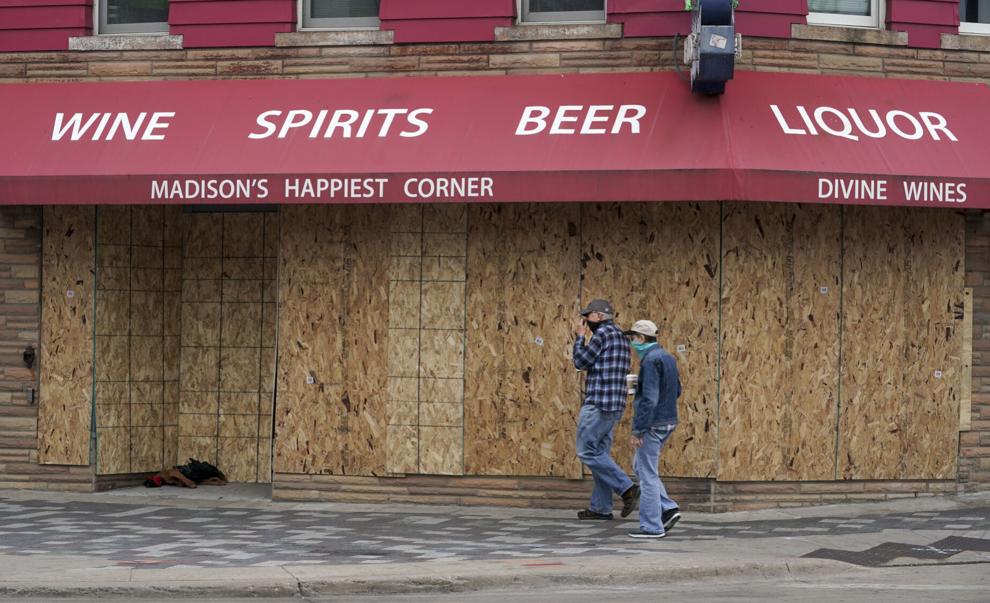 Disrupting traffic, June 1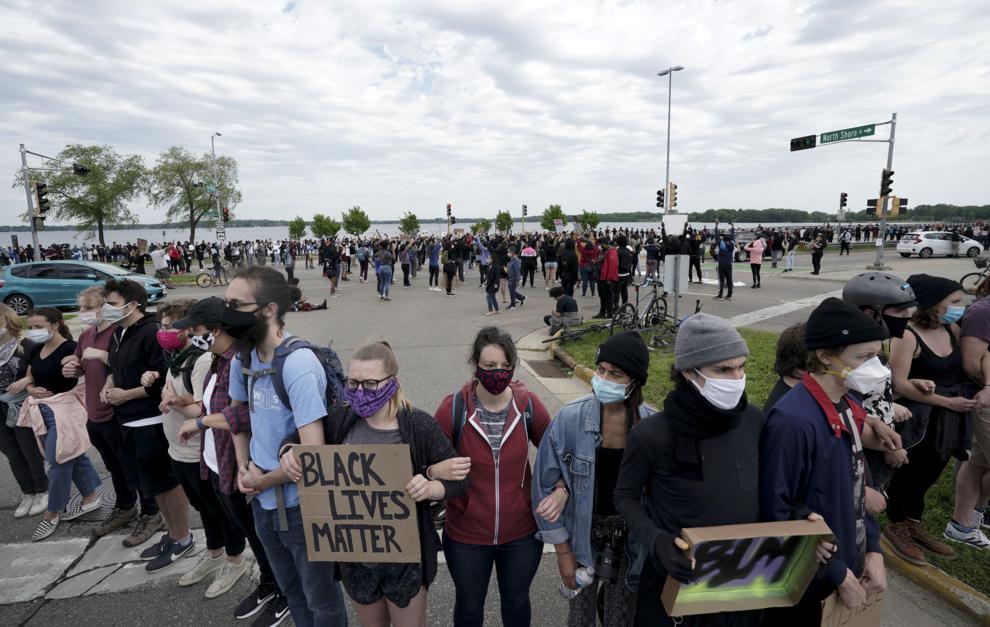 John Nolen Drive shut down, June 1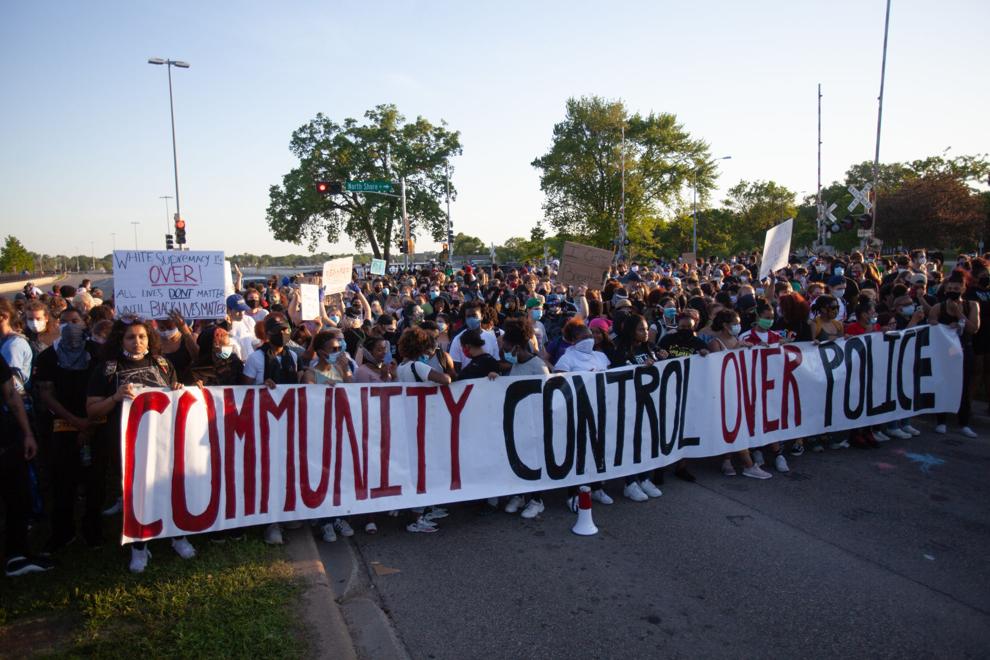 John Nolen Drive shut down, June 1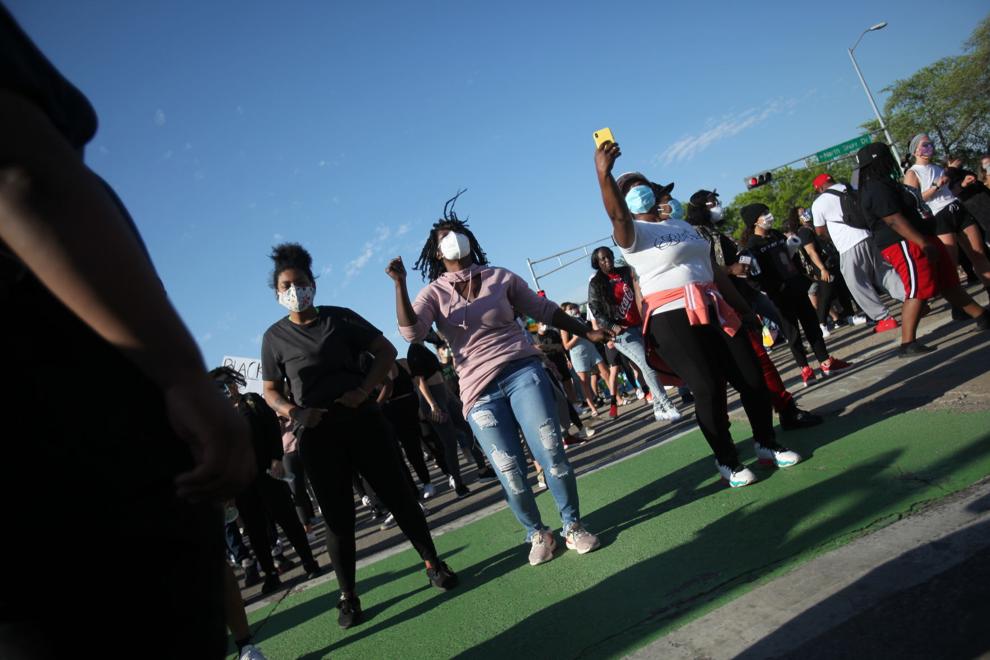 Outside police building, June 1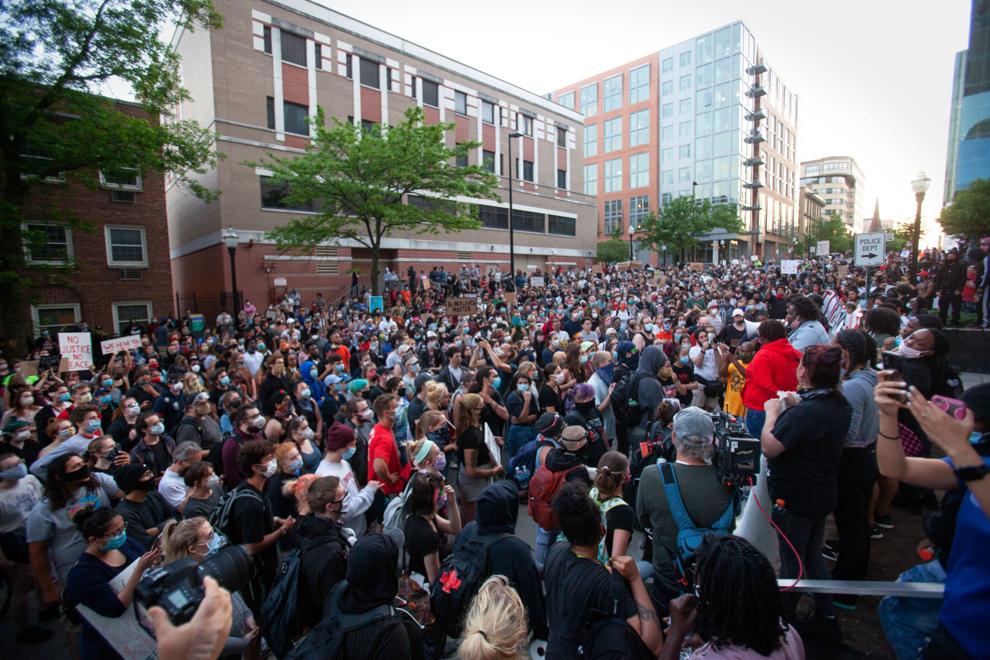 Agitators spark violence, June 2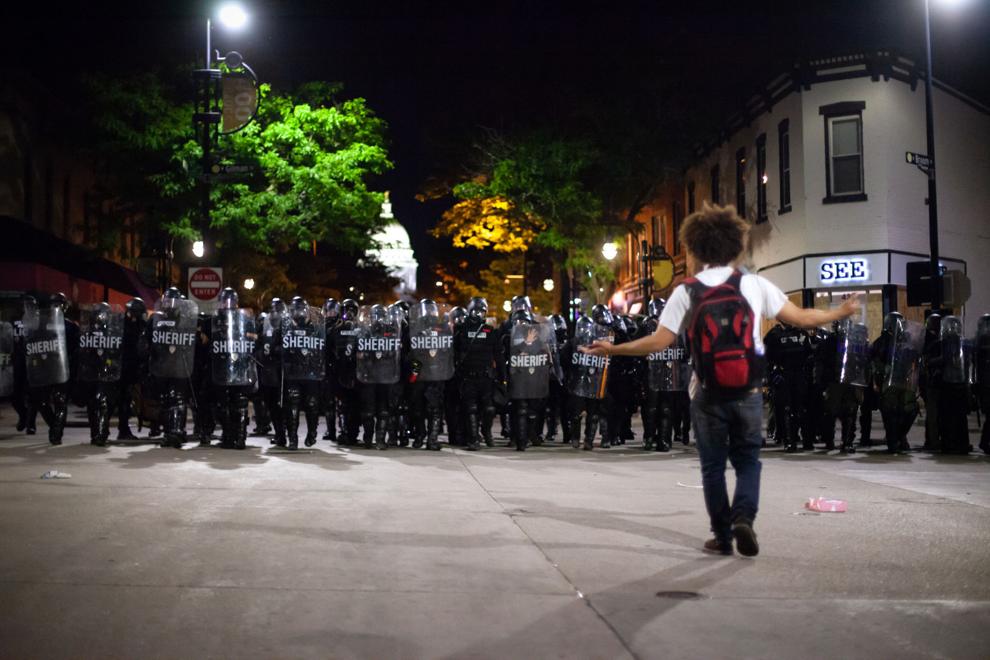 Agitators spark violence, June 2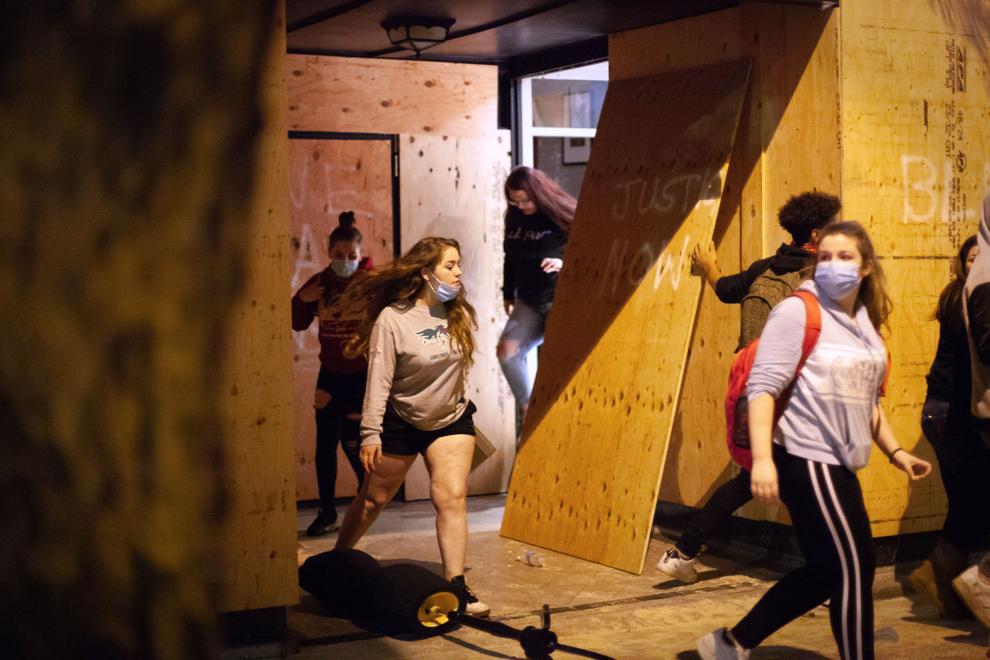 Businesses boarded up, June 2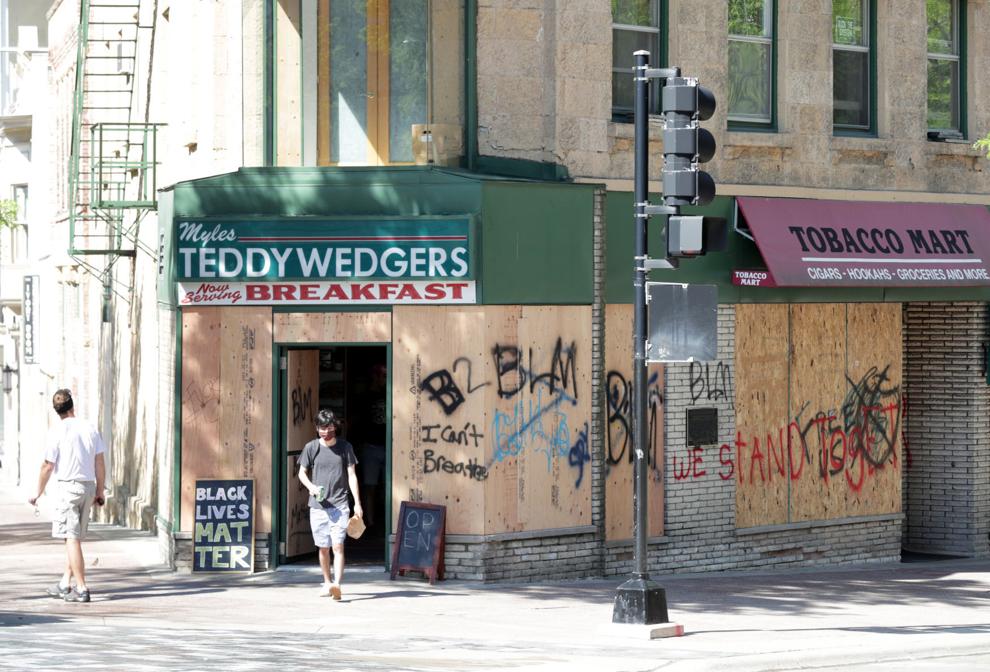 Clean-up of property damage, June 2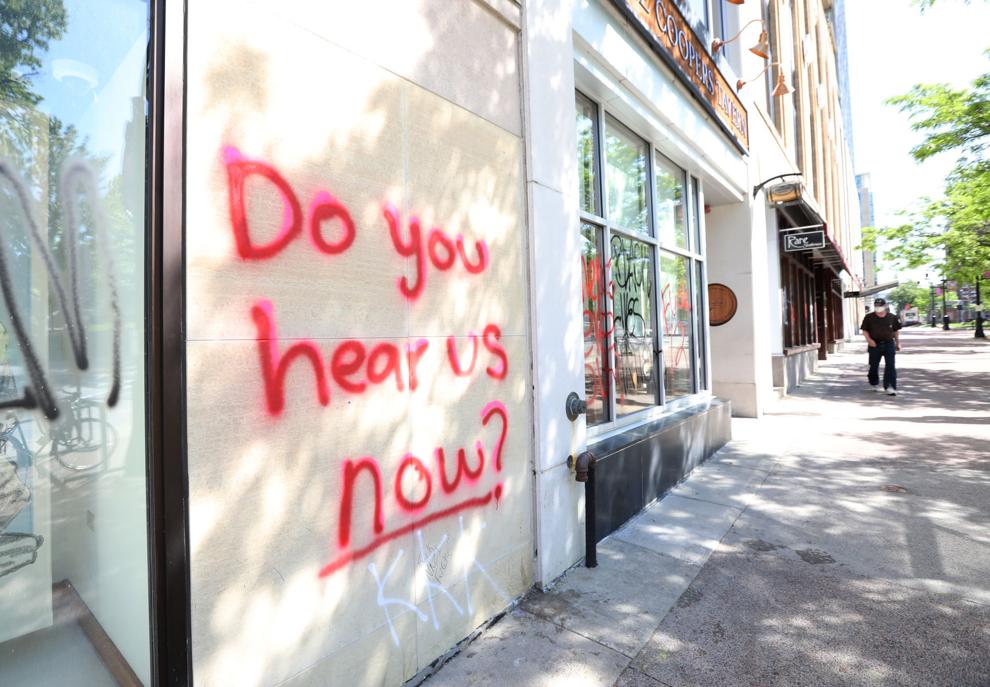 Painting murals, June 2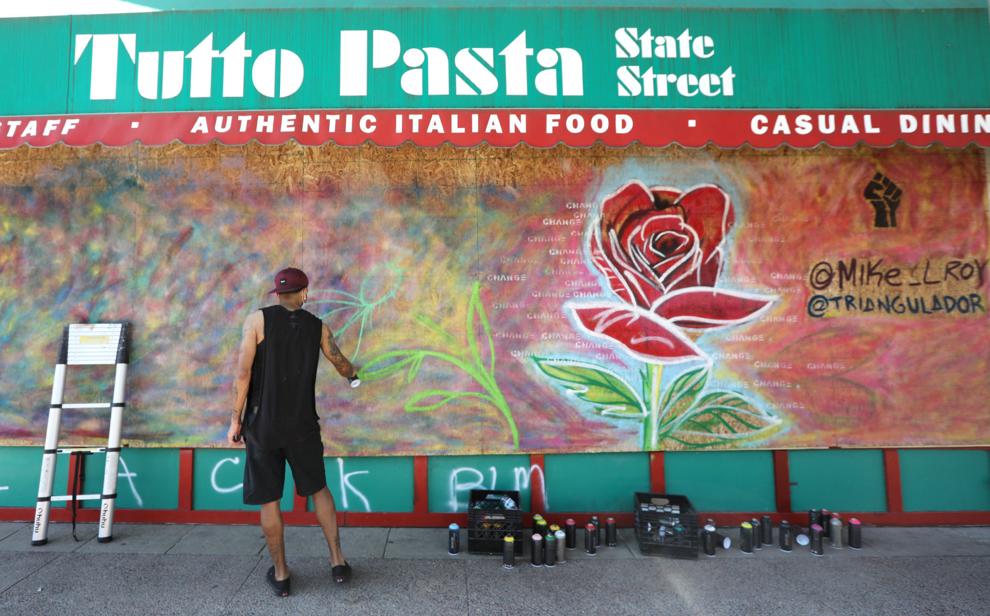 Braving the rain, June 2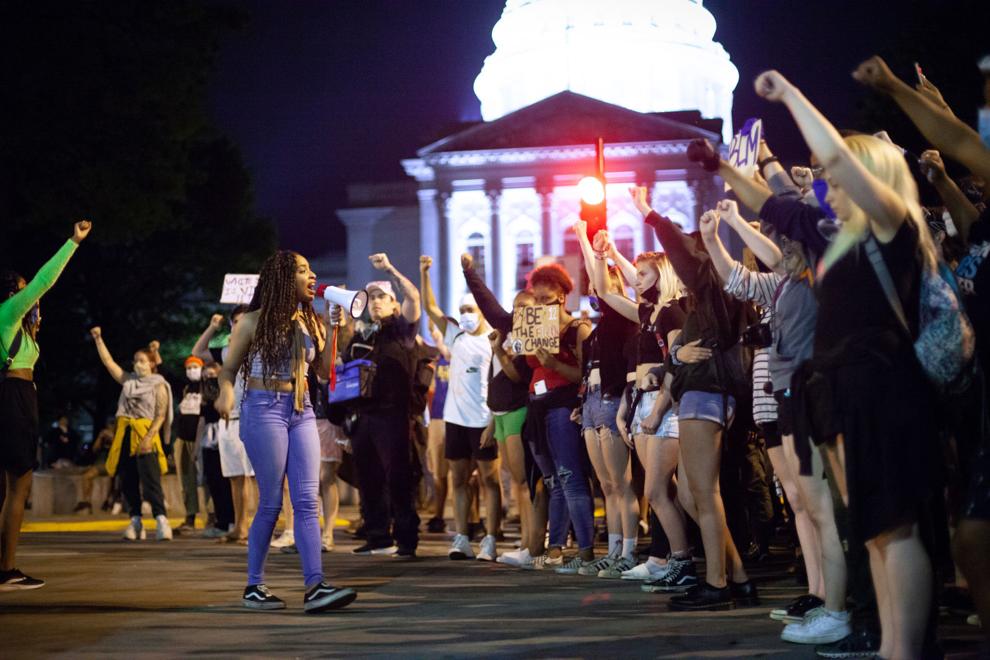 Lighting candles, June 3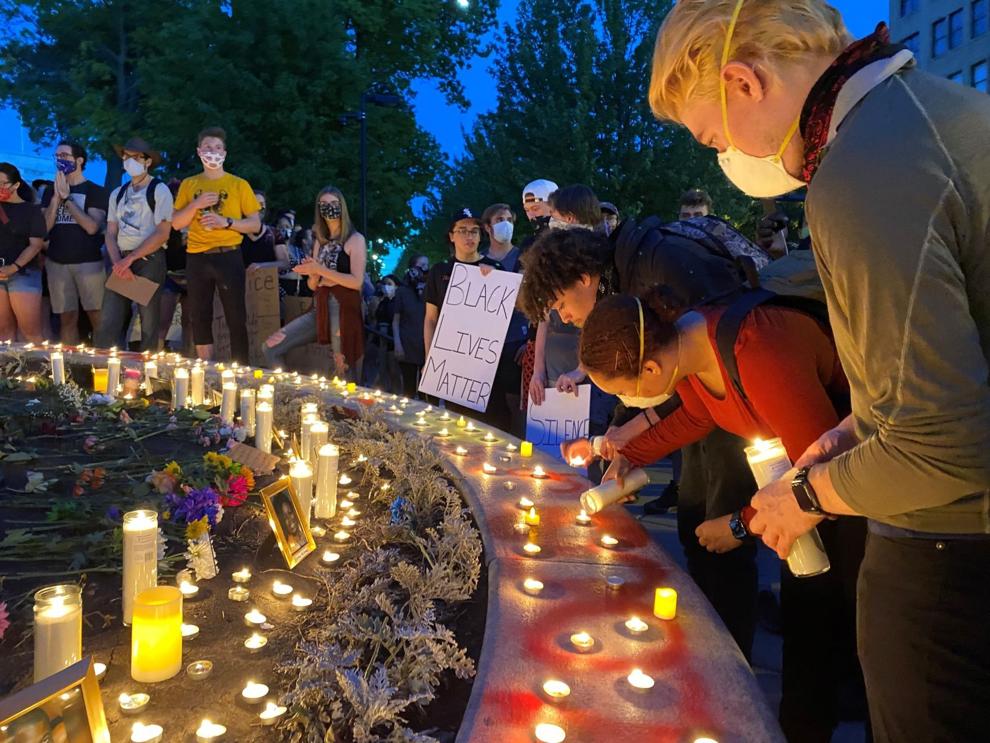 Speaking to crowd, June 3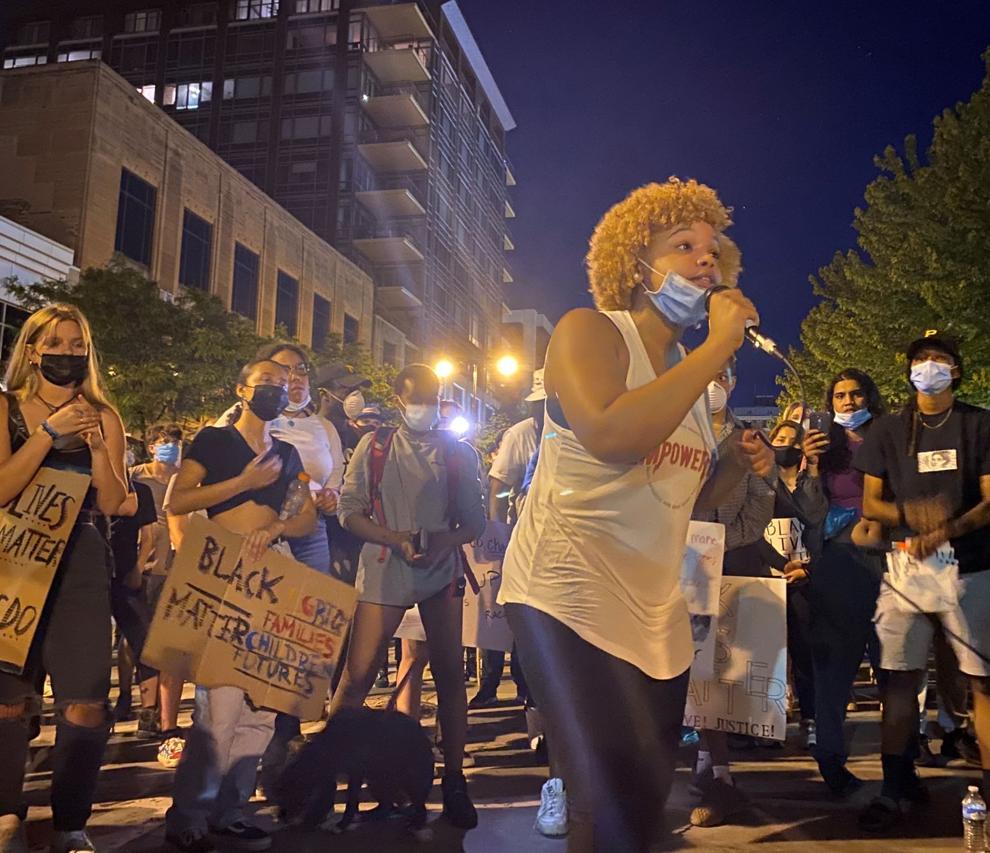 Registering to vote, June 4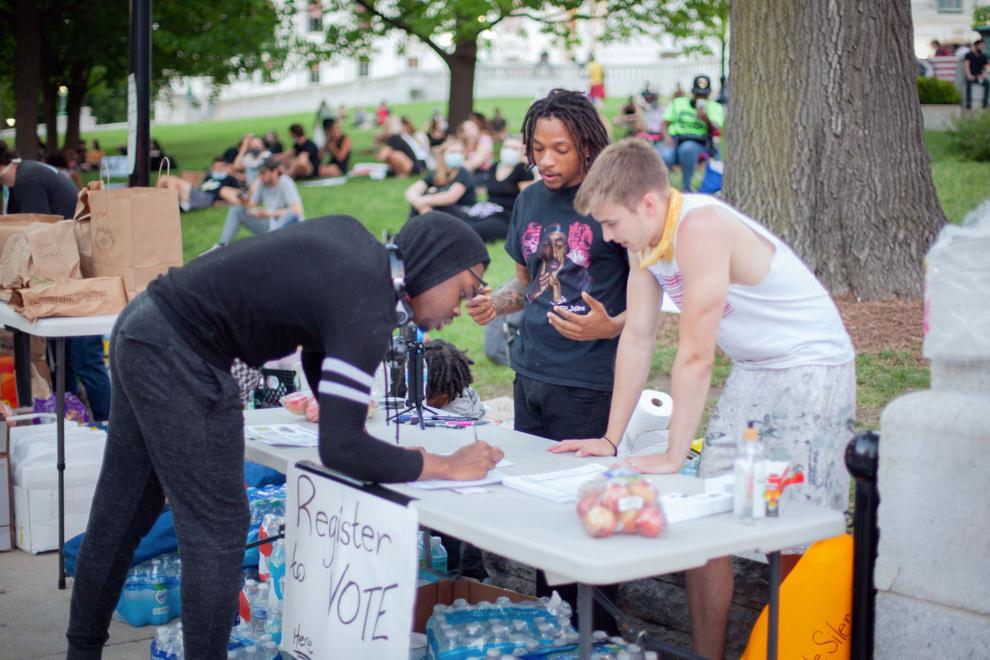 Alter to those lost, June 5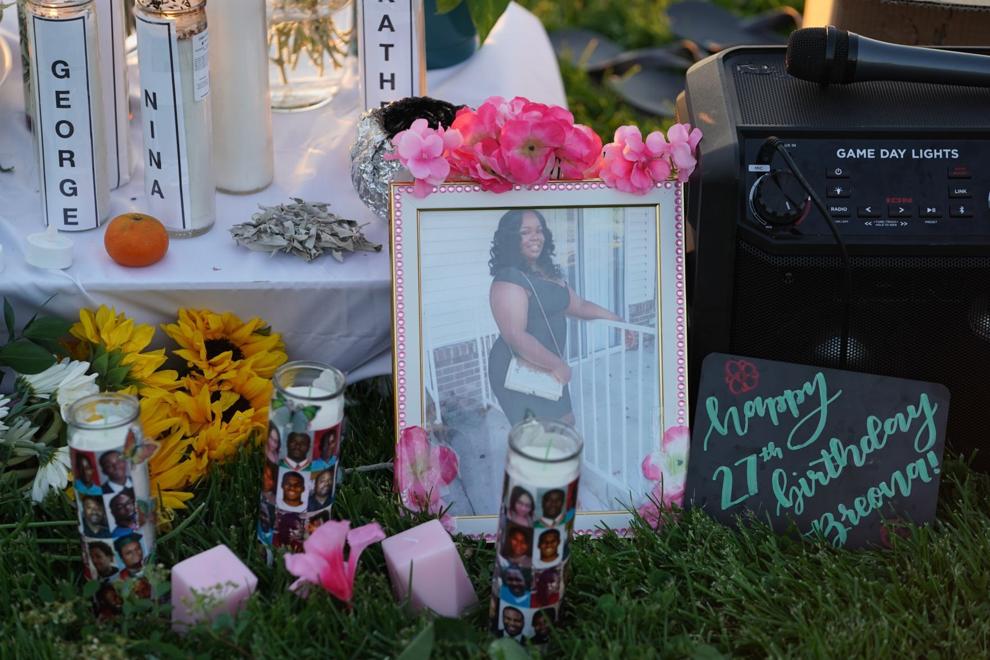 Happy birthday to Breonna, June 5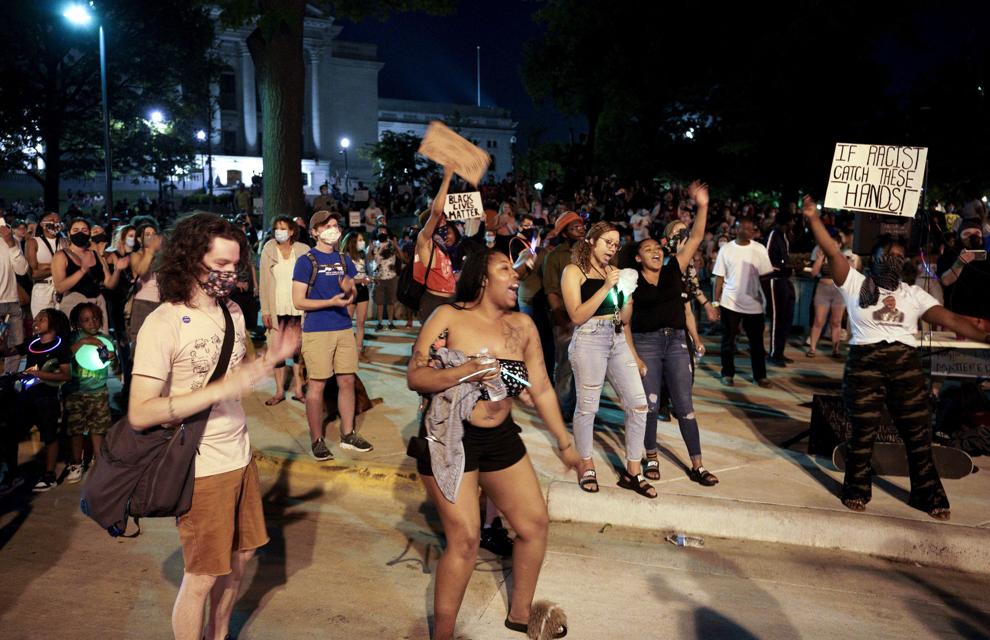 AACC Black Lives Matter Solidarity March, June 7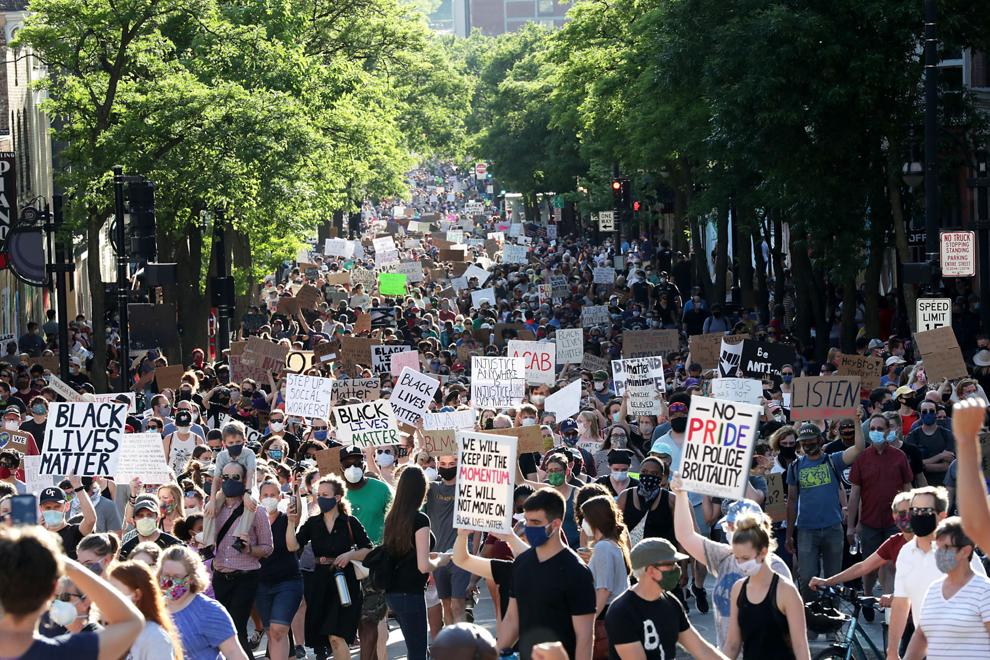 AACC Black Lives Matter Solidarity March, June 7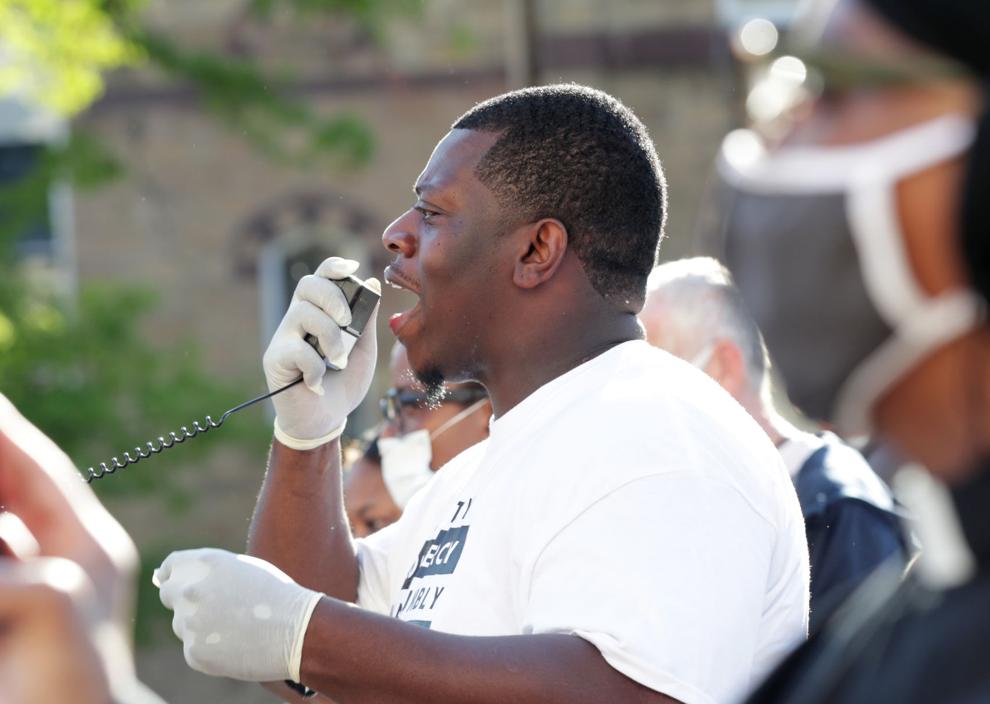 Taking a knee, June 8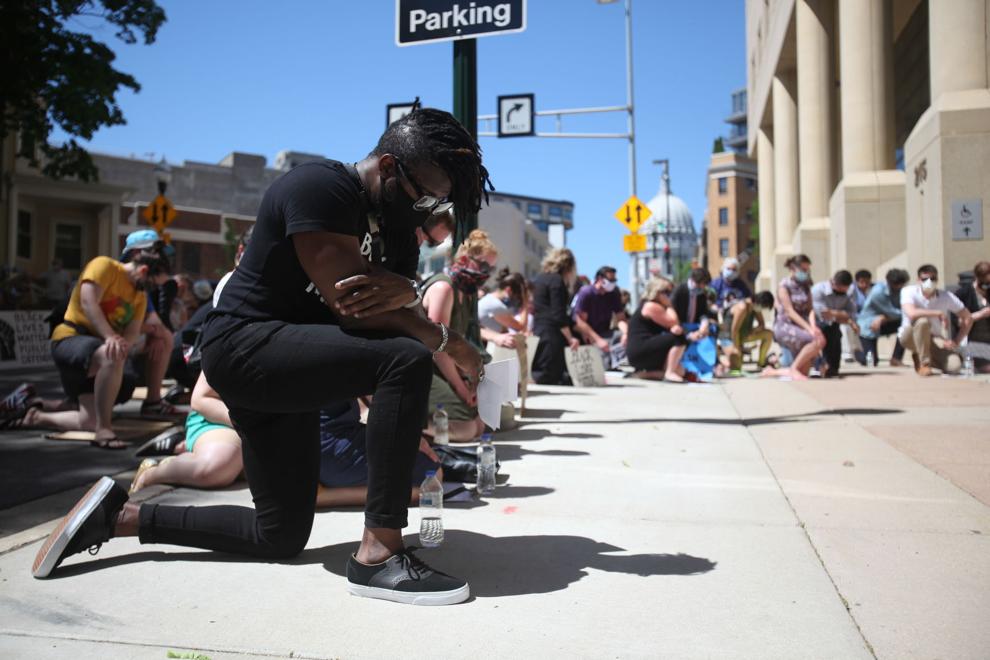 Defund police, June 8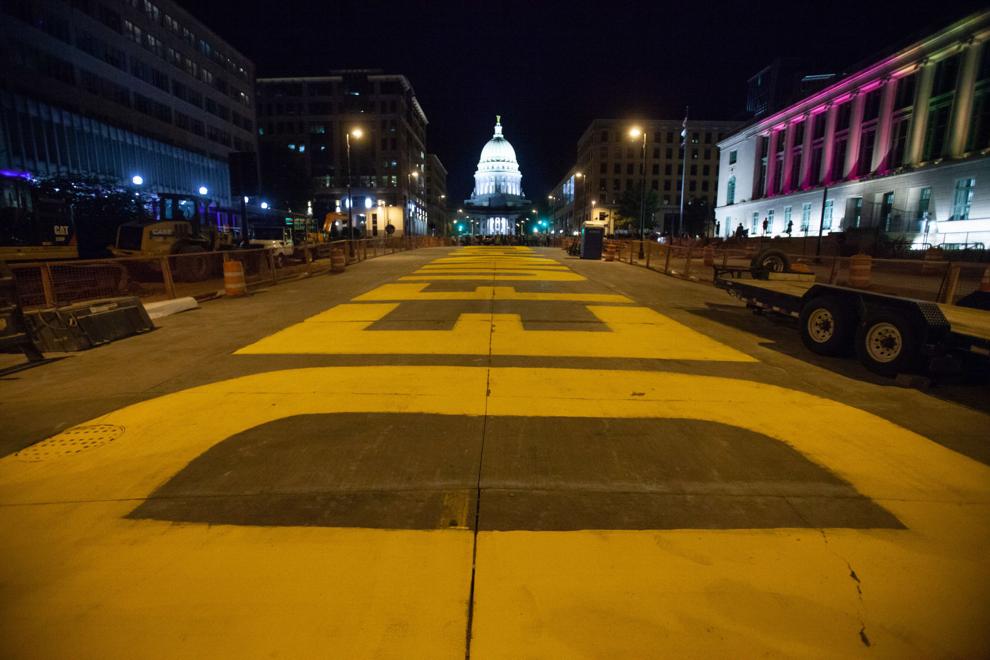 Youths fueling nighttime protests, June 8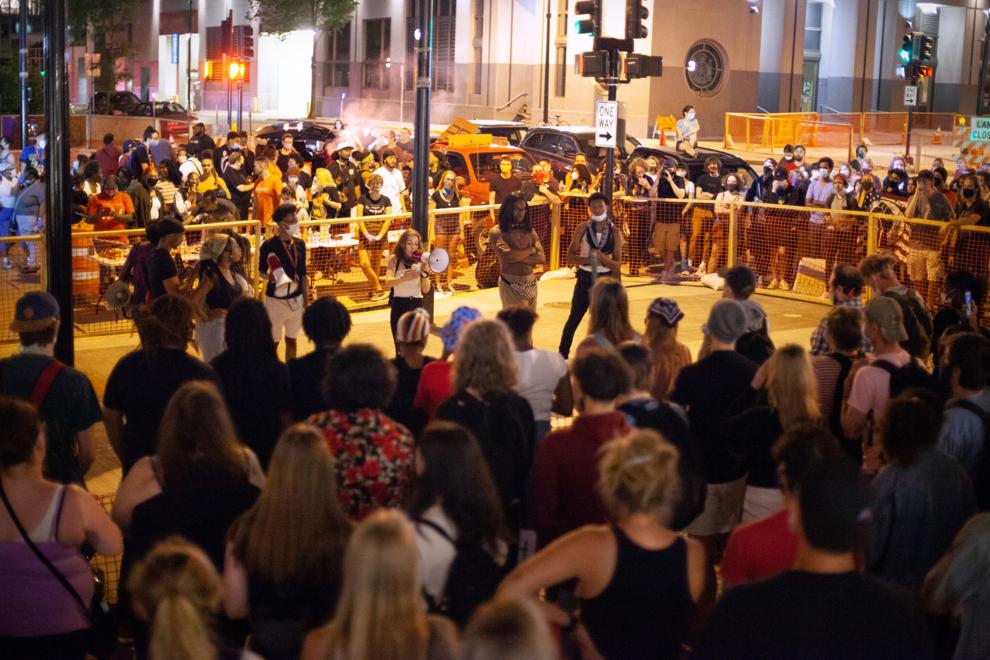 Closure note, June 16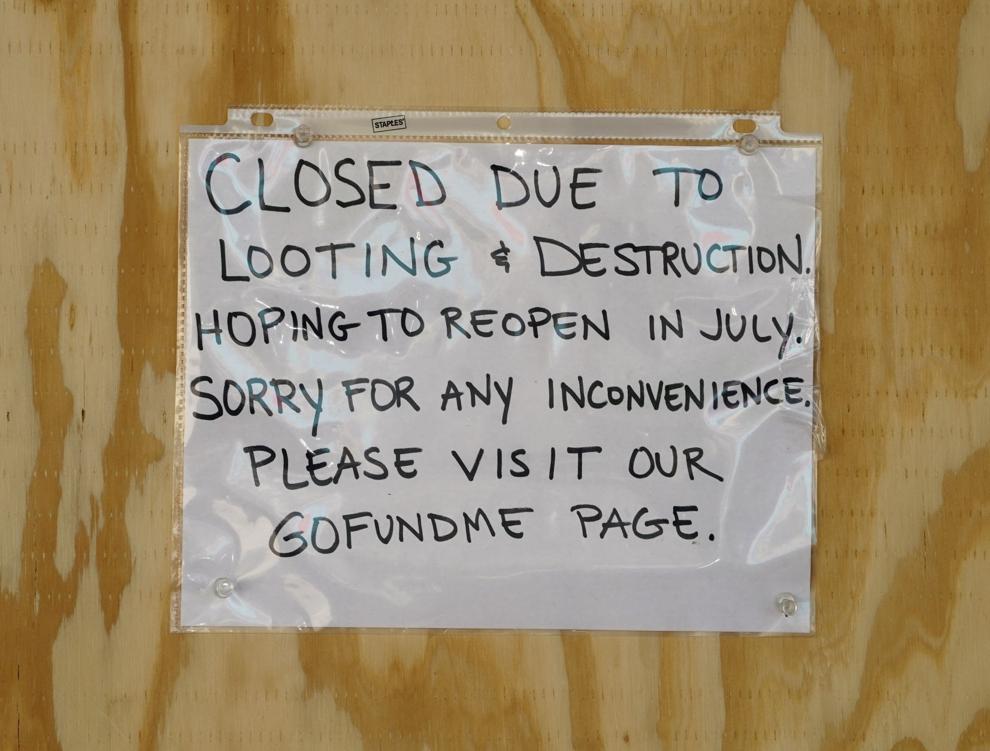 Blocking traffic, June 17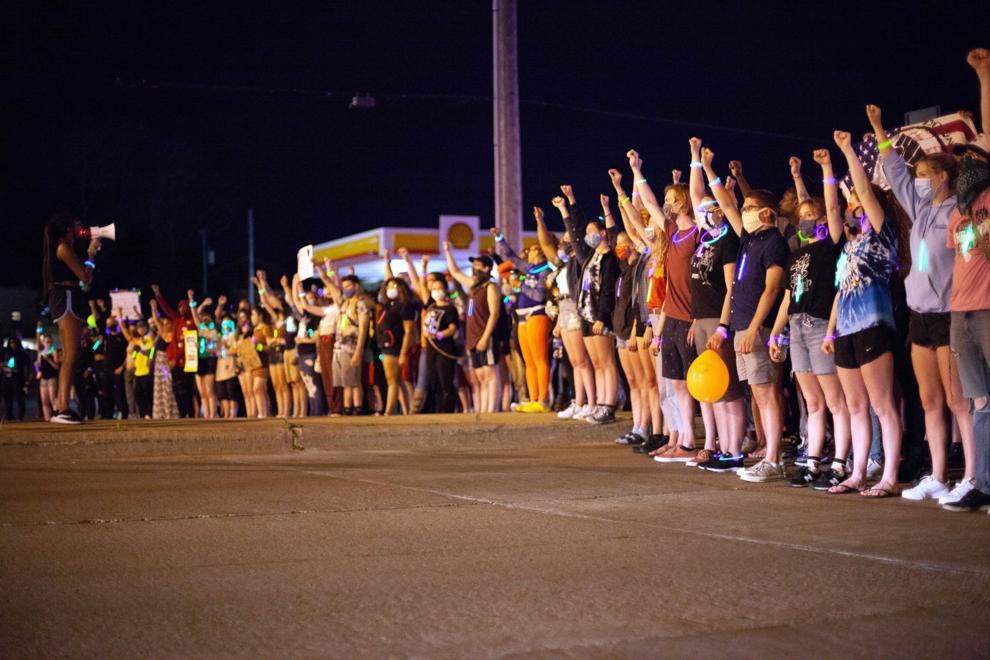 Glow in the dark march, June 17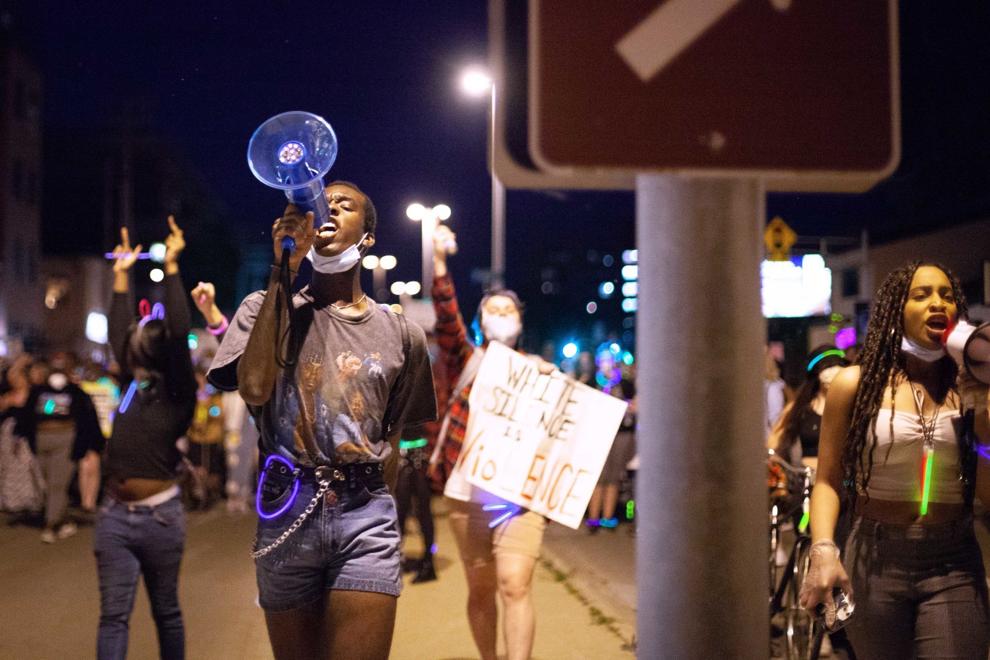 Juneteenth rally at Olin Park, June 19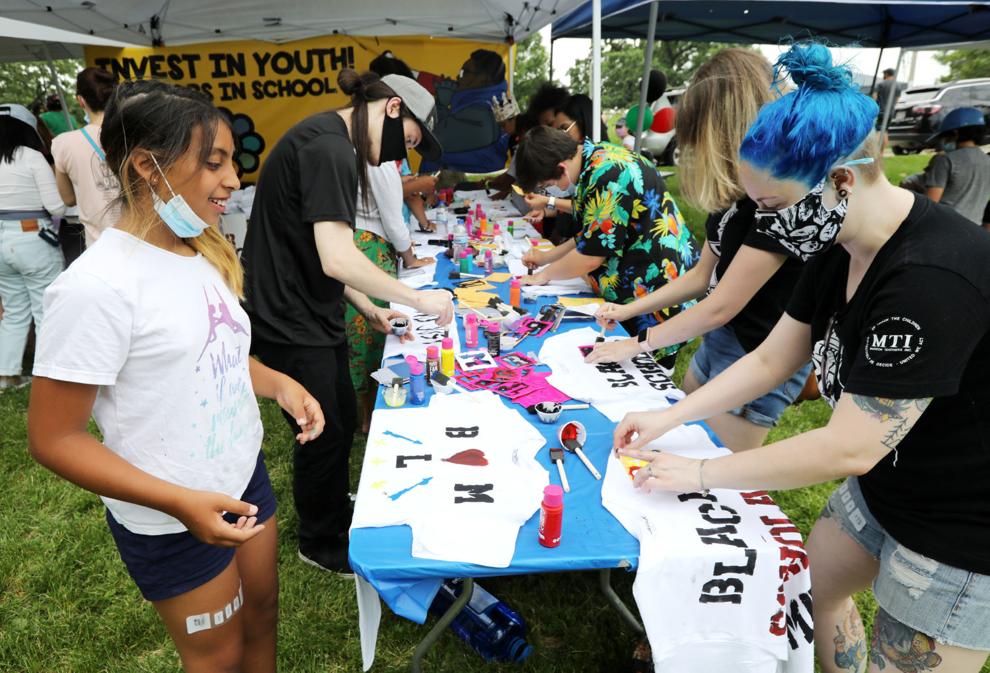 Boarded-up State Street, June 22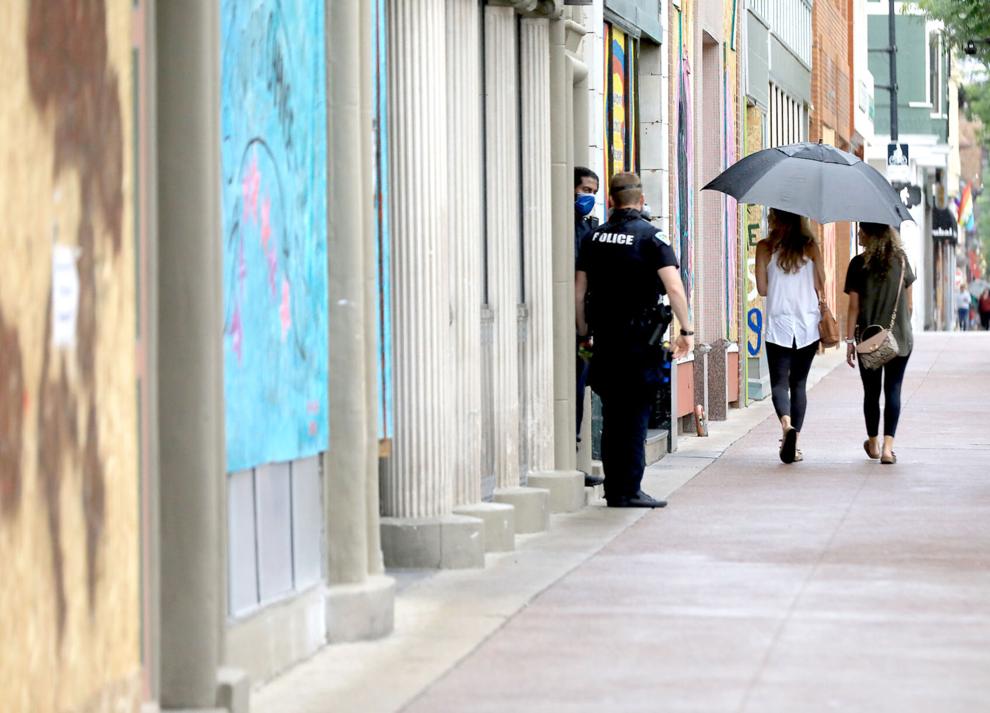 Confronting driver, June 23
Madison protesters, June 23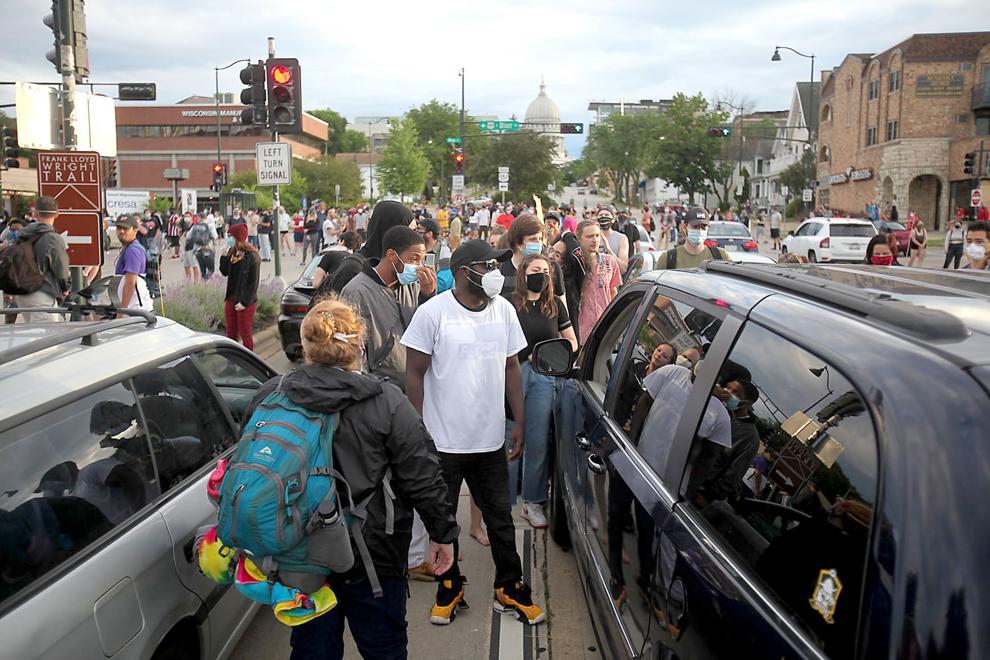 Protesters block intersection, June 23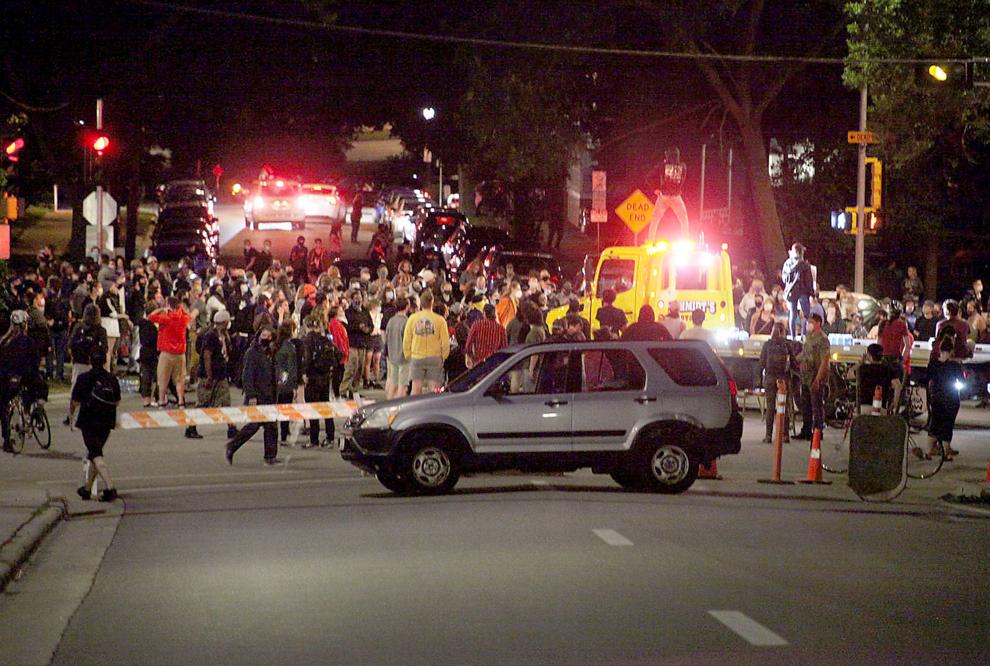 Heg statue toppled, June 23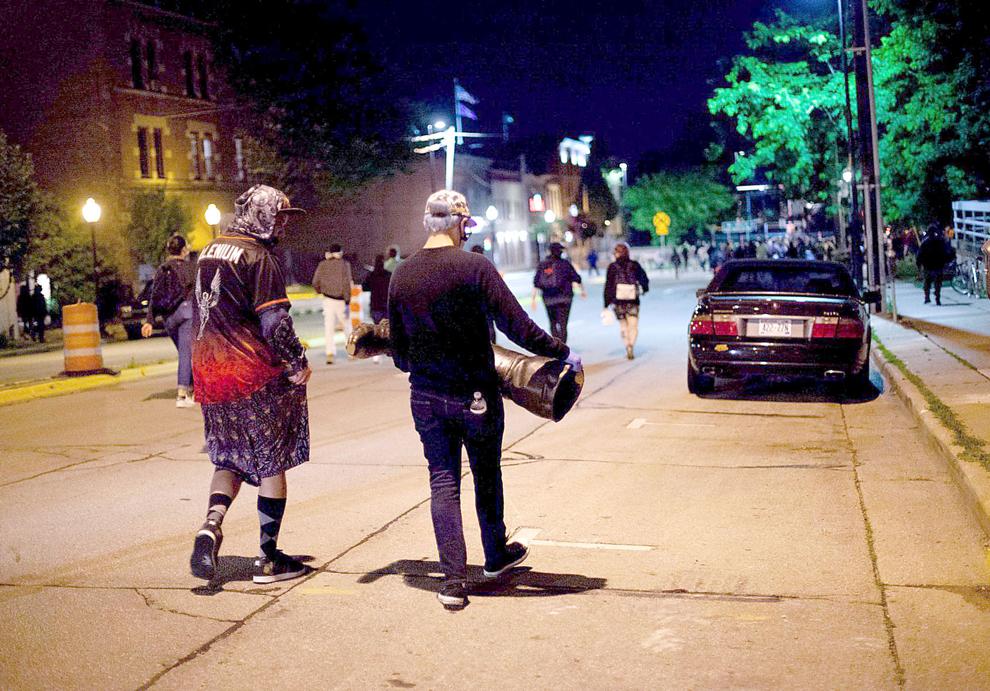 Forward statue topped, June 23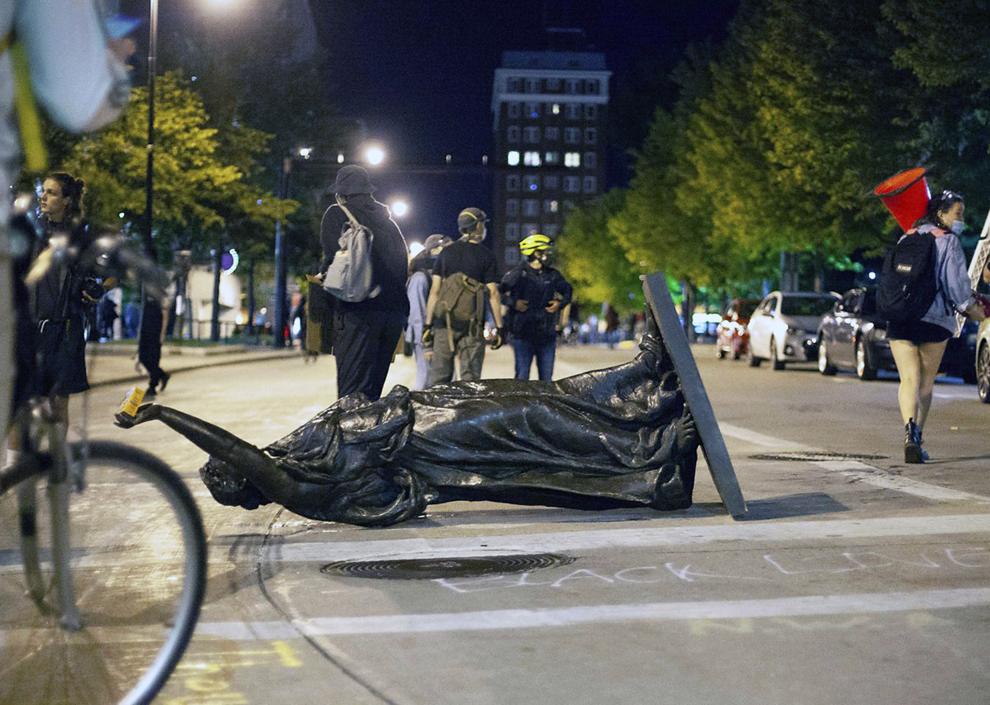 Empty statue pedestal, June 24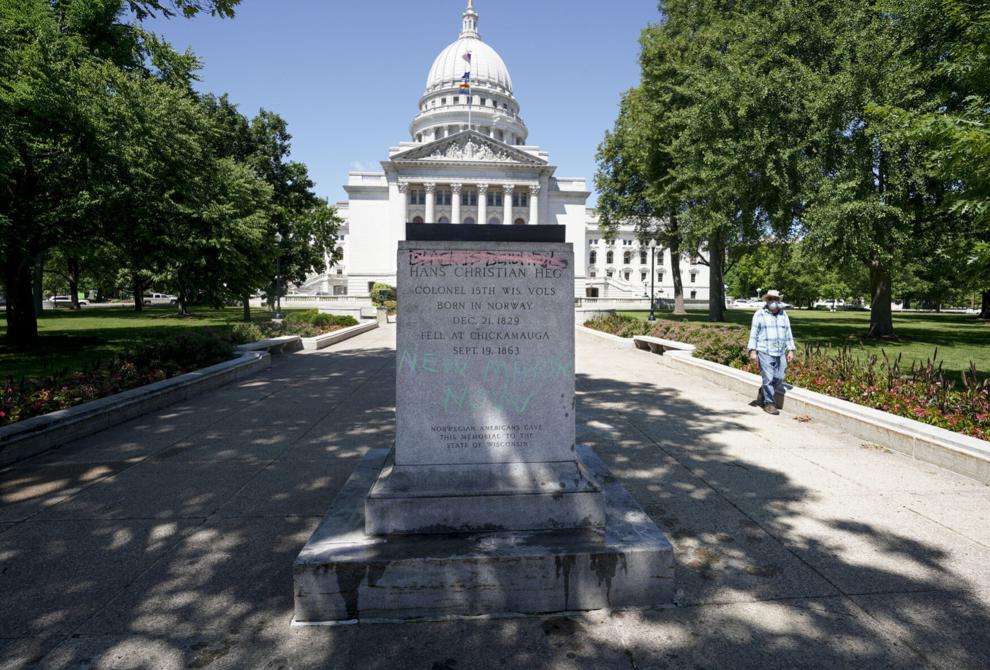 Protecting the Capitol, June 24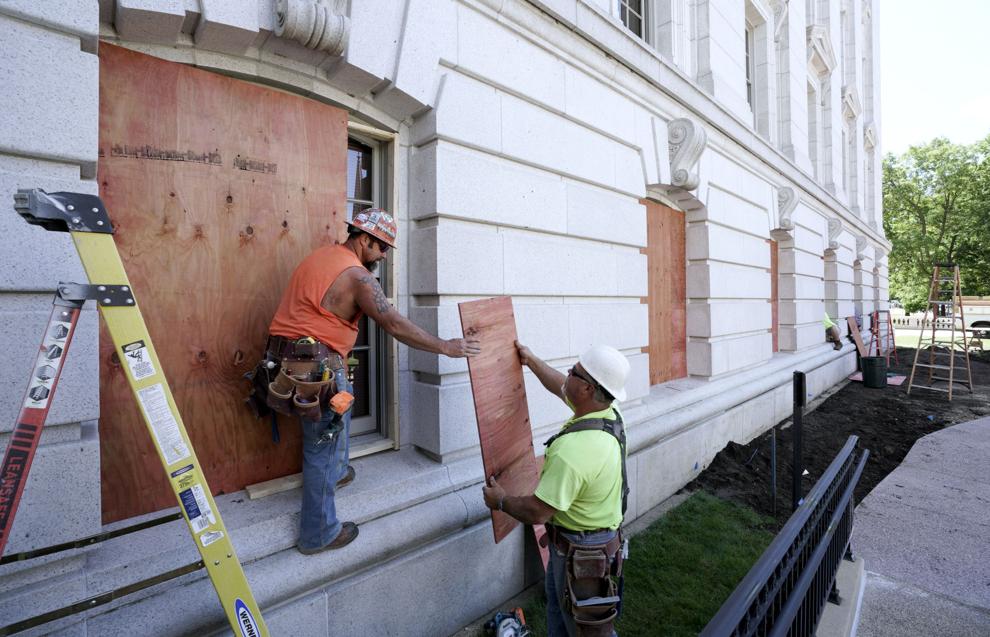 Police supporters get opposition, July 2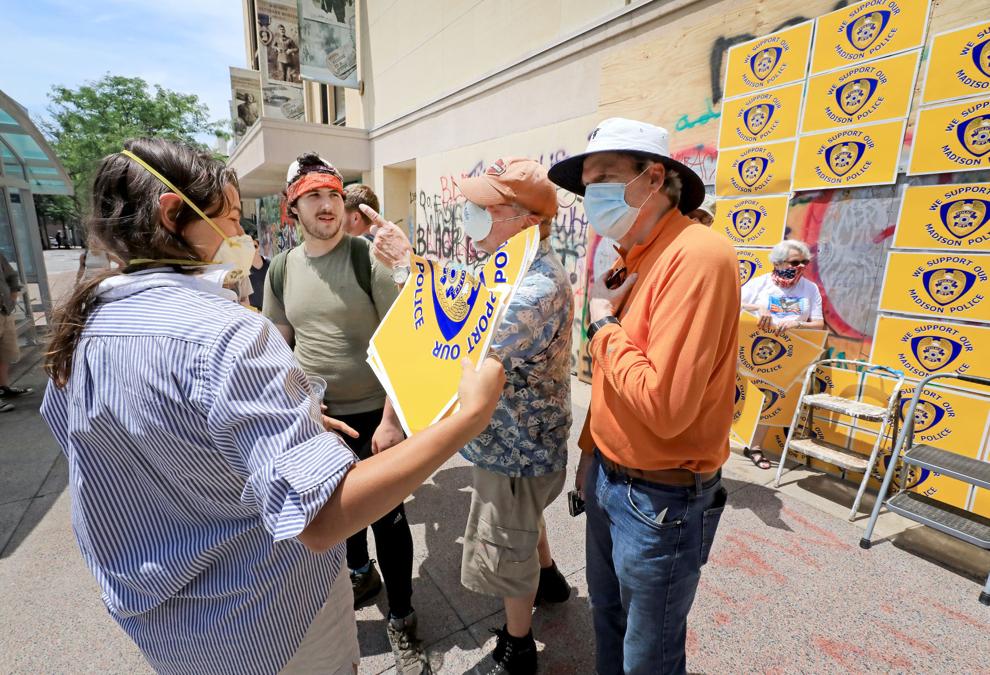 BLM demonstration, July 4