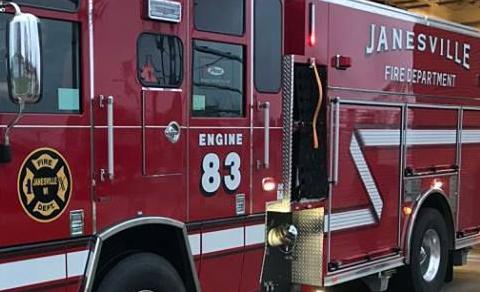 A Janesville house that was unoccupied since a fire in April burned again on Sunday, authorities reported.
The Janesville Fire Department responded to the house at 121 S. Academy St. about 3:15 p.m. Saturday and arriving units found the 2-story building with boards over the windows on fire, battalion chief Ryan Murphy said in a statement.
You have free articles remaining.
Owner Ilah Hartung and her son met the firefighters and said the house had been unoccupied since the April 1 fire. It had no electrical, water or natural gas service, Murphy said.
Crews had the fire under control within an hour, with no damage estimate due to destruction from the April fire, Murphy said.
No injuries were reported.
The fire is under investigation. Murphy said.