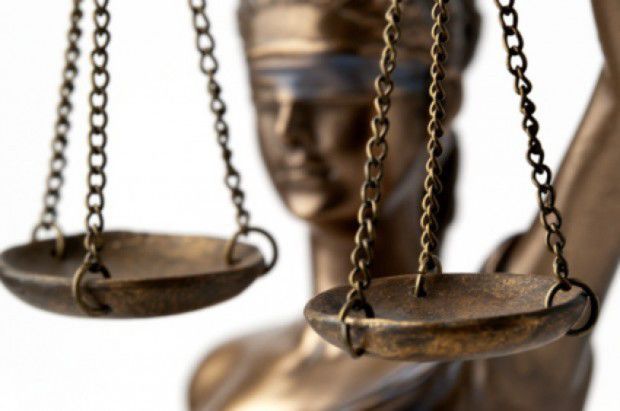 Two Mineral Point women have been charged with reckless homicide in the death of a 13-year-old girl in their care last year, according to the Iowa County District Attorney's Office.
Laurie D. Barry, 50, and Alexis E. Barry, 27, were watching Selah Kaden on May 31, 2018, when the Sheriff's Office said they killed her by beating and smothering her at their home in the town of Mineral Point, according to the criminal complaint filed in Iowa County Circuit Court.
The Barrys told police that Selah, who had psychological and emotional problems, hit her head when she fell down pretending to faint, but the autopsy showed that Selah did not have "fatal blunt trauma" to her head. Instead, it found that she died by smothering and patterned blunt trauma to her chest, according to the complaint.
It wasn't until several hours after the Barrys said Selah fell that another resident of the home, Jesse Barry, who was just arriving home, called 911.
"This death was and is devastating to Laurie Barry, Alexis Barry and the whole Barry family," said Brian Brophy, an attorney representing the Barrys. "We're confident the evidence will show that no one in the Barry family did anything to harm (Selah)."
Laurie Barry and Alexis Barry are both charged with first-degree reckless homicide and will appear in court July 9.
Selah was staying with the Barrys while her parents, David and Lisa Kaden, attended to the medical needs of another one of their children in North Carolina, where the family lives, according to the DA's office. The Kadens and Barrys had been friends for several years and the Barrys had watched another of the Kadens' children for several months in 2014.
Selah, who had been adopted at 2 years old and had been severely neglected as a baby, had psychological and emotional problems that were being treated with medication but were not fully controlled, according to the complaint. The Barrys told police she would regularly pretend to faint and injure herself, resulting in multiple bruises and injuries.
According to the complaint:
David Kaden dropped Selah off with the Barrys in late April so he and his wife could care for another daughter who needed surgery and long-term care. With Selah's troubles, they could not care for both children during that process.
You have free articles remaining.
Selah spoke with Lisa Kaden on several occasions during her stay, the last time on May 24.
Laurie Barry told police that Selah's behavior worsened in the days after that call, but the Barrys did not contact the Kadens during that time until Laurie Barry called on May 31 to say Selah hit her head but appeared fine.
Laurie and Alexis Barry both said that Selah pretended to faint between 10:30 a.m. and 11 a.m. They said she fell backward and hit her head hard on the floor and possibly a bookshelf on her way down.
Selah got back up within a few minutes, and in about another hour, she pretended to faint again but laid down more gently, the Barrys told police.
Both said they continually checked on Selah throughout the day. They said she was breathing fine, would move to scratch her leg and watched them when they walked past.
At about 1:45 p.m., Laurie Barry separately texted Lisa Kaden and David Kaden. Over the next two hours, she spoke on the phone with each of the Kadens individually. They both said Laurie Barry didn't sound worried.
It wasn't until about 4:30 p.m. — after Jesse Barry came home and was concerned enough about Selah to call 911 — that Lisa Kaden and Laurie Barry spoke on the phone again, and Laurie Barry started to sound afraid and said something was wrong. The Barrys said Selah appeared fine until just before Jesse Barry arrived.
An ambulance and medical crew arrived at about 4:50 p.m. to find Selah without a pulse and not breathing. The crew reported that she was cold to the touch and had a bruise visible on her chest.
She was pronounced dead at the hospital at 5:25 p.m., although a doctor said she had likely been dead for hours before that as her temperature had dropped to 91 degrees.
A forensic pathologist at UW Health performed an autopsy, found blunt head trauma but said that was not the cause of death. He didn't find brain trauma or hemorrhage.
He did find severe trauma to her chest and back from multiple blows, with hemorrhage to the heart and right lung that could have been caused by a club or other weapon.
He also found that she had been smothered and that it was likely more than one person was involved in her death.