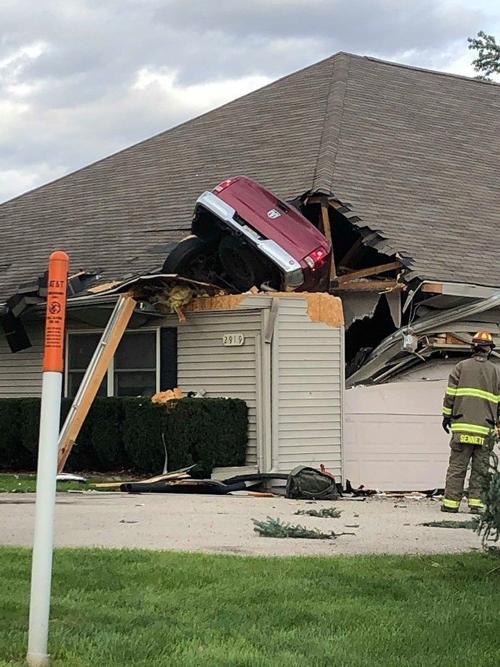 A man was arrested in the town of Beloit after crashing his pickup truck into the roof of a home on Saturday evening, police said. 
The town of Beloit police responded at 4:26 p.m. after the driver, 37-year-old Pieter E. Bruner, struck the home on the 2900 block of S. Park Avenue. Police said Bruner was under the influence. 
You have free articles remaining.
The home was occupied at the time of the crash, but no injuries were reported, according to the town of Beloit police. Due to the extensive damage, the homeowner had to temporarily evacuate the home. 
Police said Bruner was driving at a high speed northbound on S. Park Avenue when the truck left the road and went into an empty water retention area. The truck became airborne and traveled about 60 feet before colliding into the roof. 
Bruner was arrested on tentative charges of a third offense of operating a motor vehicle while under the influence along with possession of drug paraphernalia, possession of marijuana and reckless driving, police said.