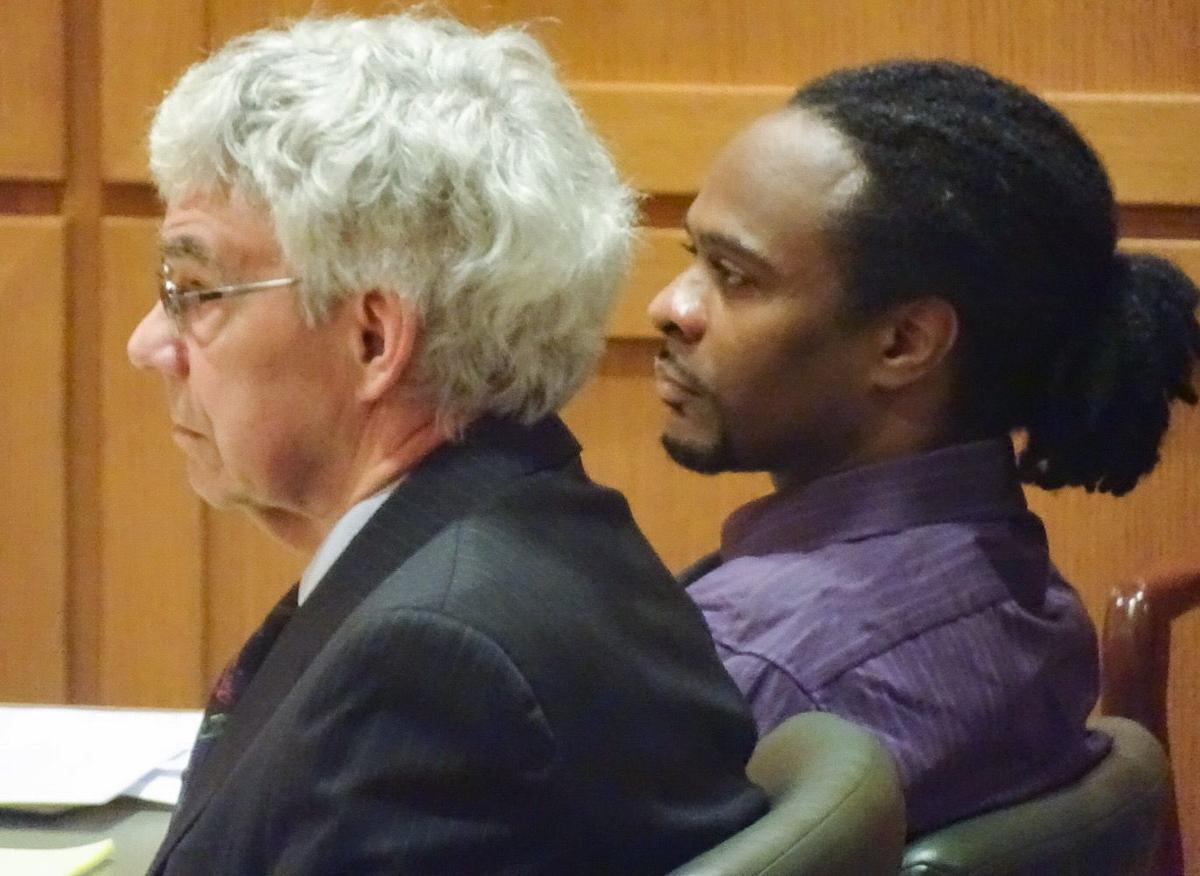 A second man charged in a shooting death in 2017 on Madison's South Side told a girlfriend that he took part in the shooting, a Dane County prosecutor told jurors Tuesday as the man's trial began.
But the lawyer for Dametrius A. Reeves, charged with being a party to first-degree intentional homicide for the Aug. 2, 2017, shooting death of Kendrith Young, 33, told the jury that statements by the former girlfriend, Mandolin Blevins, have shifted and contradicted one another, and that Reeves' co-defendant, now in prison for life, has never directly implicated Reeves.
Reeves, 37, of Madison, is also charged with being a party to attempted first-degree intentional homicide for the shooting of Rodney Lemon, who was with Young when they were both shot at the 7-Eleven convenience store, 2703 W. Beltline.
Deputy District Attorney Matthew Moeser told jurors that while Langlois never specifically named Reeves as his accomplice, it was clear in interviews with detectives that he was referring to Reeves, also known as "Meechie."
Moeser also said Blevins told police that at one point Reeves admitted to her that he fired shots at Young, and she told police he owned a revolver. Police believe one of the guns used in the killing was a revolver.
Asking jurors to "keep an open mind," Moeser said the "evidence fits together" that the man who was with Langlois and fired a revolver during the incident at the 7-Eleven was Reeves.
In testimony Tuesday, Blevins said she initially was not truthful with police because Reeves was still at large and she was afraid of him. But once he was in custody following his arrest in Indiana, she testified, she was able to be truthful with police.
Reeves' lawyer, Paul Schwartz, in occasionally testy cross-examination that stretched into the early evening, challenged the differing statements Blevins made to police.
In his opening statement, Schwartz had asked jurors to listen carefully to testimony by Blevins, along with testimony from Langlois and Nicholas Ivy, labeled a "jailhouse snitch" by Schwartz. Ivy will testify that Reeves confessed to Ivy in jail that he committed the crime, he said.
Ivy is serving a 25-year prison sentence for felony murder, for the death of a construction worker who suffered a heart attack at a Culver's restaurant during an armed robbery there in April 2017. Schwartz said Ivy wrote a 14-page document claiming that 25 people have confessed crimes to Ivy while in jail.
"He's a professional liar who has lied in the past to law enforcement," Schwartz said.
Langlois never independently identified Reeves, Schwartz said. Instead, he said, police who had focused narrowly on Reeves early after the shooting suggested his name during interviews with Langlois.
Moeser said that before the shooting, Young and Lemon were at Licari's, a bar located a short distance from 7-Eleven, as were Langlois and Reeves. All four were seen on surveillance video at the bar, and a bartender identified Reeves by name as having been at the bar.
But Schwartz said that in the Licari's video, Reeves is wearing white pants, while the man seen with Langlois on video at the 7-Eleven, purported to be Reeves, is wearing black pants.
Despite the discrepancy, Schwartz said, police wrote in sworn affidavits that the clothing worn by Reeves at Licari's matched the clothing worn by the man at 7-Eleven, and "that false statement makes it into two criminal complaints."
Asked by Moeser about Reeves' clothing, Blevins testified that he did change his shirt and shoes after coming to her apartment following the shooting. But his pants were white, she said.
Sign up for our Crime & Courts newsletter
Get the latest in local public safety news with this weekly email.