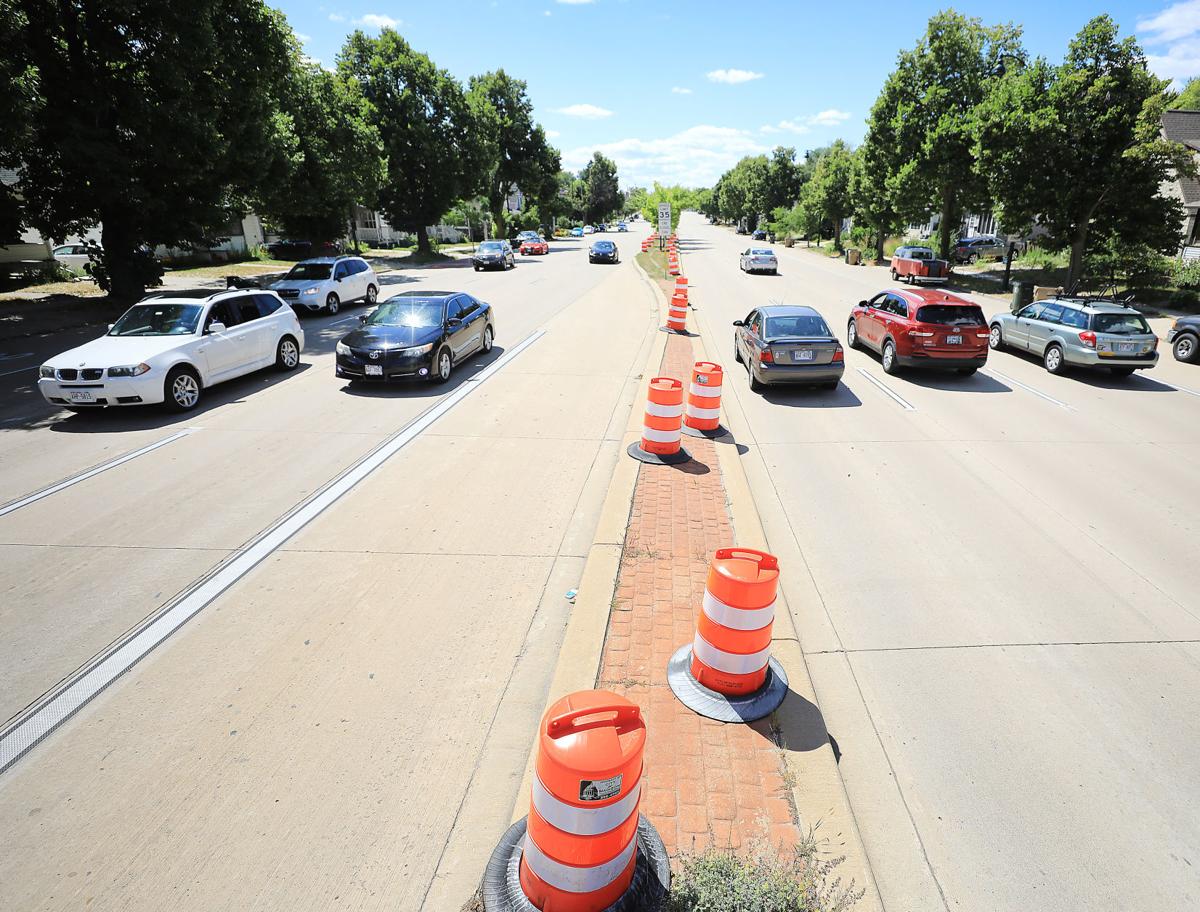 Madison is on the verge of setting a record for traffic fatalities this year and city officials have taken steps to cut down on drag racing and other speeding.
But police enforcement has been limited by the COVID-19 pandemic, protests and past staffing reductions that are likely to continue next year.
Madison as of Thursday has seen 15 traffic fatalities, or the most it's seen since at least 2007, when police started tracking the number.
"We are very concerned about the driving behavior we're seeing," said Madison Police Lt. Tony Fiore, who oversees the department's traffic unit.
Meanwhile, in part because they've been less able to focus on traffic enforcement, police have been issuing fewer tickets for "hazardous" violations — a group of 18 categories that includes everything from drunken driving to failing to use a turn signal.
Madison is on pace to record about 4,873 violations this year, or the fewest since at least 2004.
Staffing at issue
Police have pointed to regular staffing studies showing the need for more patrol officers — or 18, as of last year — but citing tight budgets, doubts about the police's figures and, most recently, a desire to redirect police resources to social services and other city needs, mayors and City Council members in recent years have resisted adding sworn officers.
With perhaps the most far-left council and mayor in the city's history, that trend is likely to continue next year, when Mayor Satya Rhodes-Conway has proposed reducing the number of full-time sworn officer positions from 603.7 to 598. And if the police union doesn't bend to her request to accept a cheaper health insurance plan, more cuts could be coming.
Pandemic, protests
Circumstances this year have only exacerbated the ongoing staffing shortage, police say.
Beginning in March, police brass ordered officers to limit traffic stops in order to reduce the number of one-to-one interactions between officers and the public that could lead to the spread of the coronavirus, Fiore said.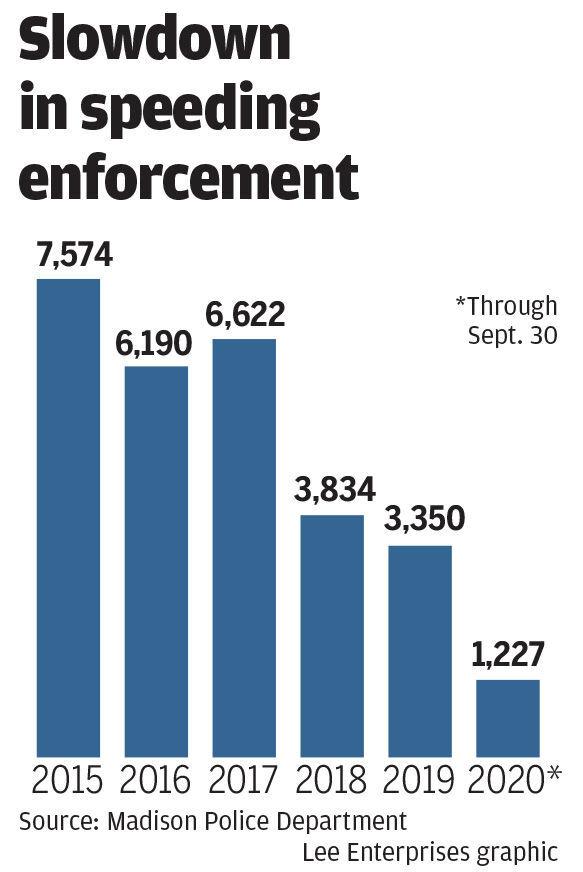 Among the city's emergency personnel, about 15 police officers had tested positive for the coronavirus as of July 20, and 12 in the fire department had tested positive as of the beginning of this month. Those numbers can be misleading, however, because workers who have been in contact with those infected are taken off the job while they quarantine. The Wisconsin State Journal has filed a public records request for the total number of police and fire personnel who have tested positive for COVID-19 or had to quarantine since March 1.
Pandemic-related lockdowns also dramatically cut down on the number of vehicles on the roads, leaving space for dangerous driving for what Fiore called the "fringe drivers."
And beginning in late May after the death of George Floyd in Minneapolis police custody, regular — sometimes daily — protests against police and racial inequity have taken place in Madison. Some have turned violent, but police response has most often consisted of monitoring the protests and redirecting traffic when activists block streets.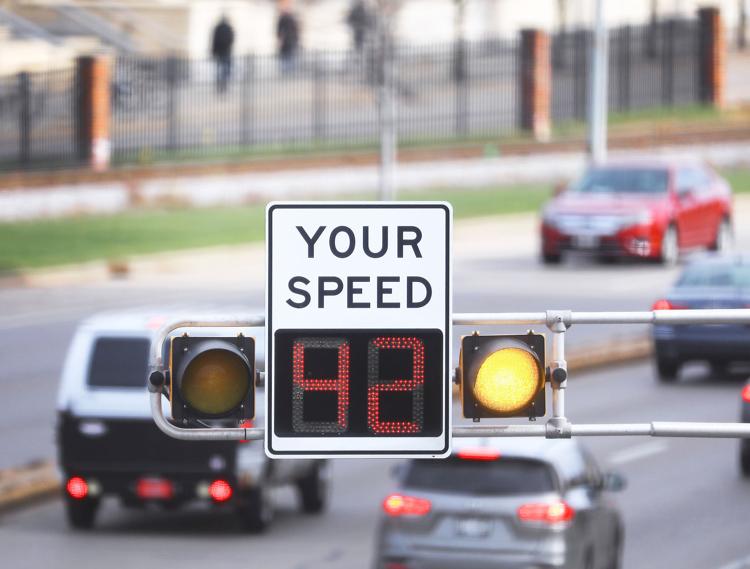 Federal grant
Police had $250,700 in grant money to pay officers overtime to do traffic enforcement during the federal fiscal year that ran from Oct. 1, 2019, to Sept. 30, according to MPD figures. The department suspended such work in mid-March due to the pandemic, then did some more in May until protests started in late May, then did some more in August, when six to seven officers worked four-hour shifts between 6 p.m. and 3 a.m. trying to cut down on drag racing on East Washington Avenue, Fiore said.
"Since then we have only been able to manage a handful of deployments," he said, and the city spent only $138,910 of the grant money.
Fiore did not want to draw a direct connection between reduced traffic enforcement and the increase in dangerous driving, but said enforcement "does have a strong relationship (with) overall traffic safety in the city."
Lower speed limits
In the absence of police action, the city has opted to lower speed limits, a move that has drawn howls from some in the community who feel they're being punished for the bad behavior of a few.
Late last month, speed limits on portions of East Washington Avenue were lowered by 5 to 10 mph, and the city has at times closed off one-lane sections of the route to force drivers to slow down. Beginning Oct. 12, the speed limit on Milwaukee Street from just east of Fair Oaks Avenue to Thompson Drive was reduced from 35 to 25 mph. On Monday, the speed limit on Prairie Road from Raymond Road to Maple Grove Road went from 30 to 25 mph.
Other roads slated for speed-limit reductions this year are Gammon Road, McKenna Boulevard and Post Road.
Photos: Madison's most dangerous intersections, as seen from space
No. 10: Packers Avenue and International Lane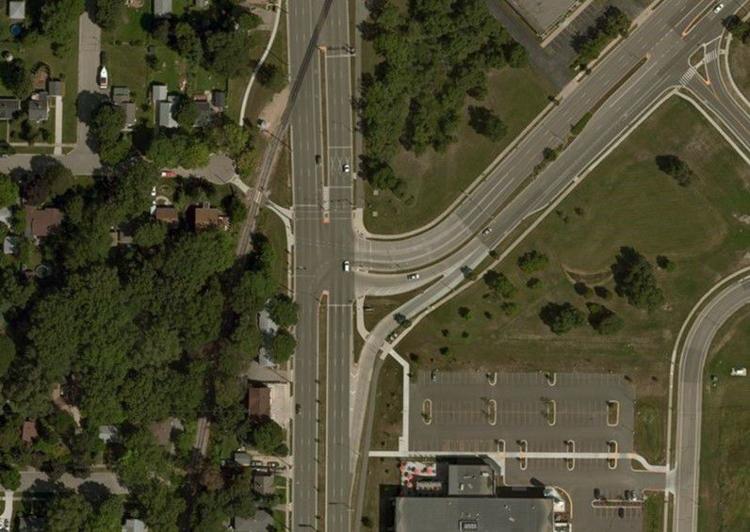 No. 9: Zeier Road and East Washington Avenue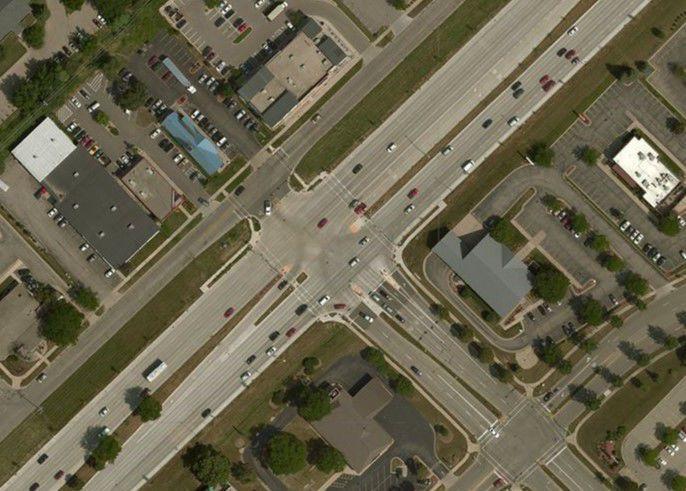 No. 8: South Park Street and West Badger Road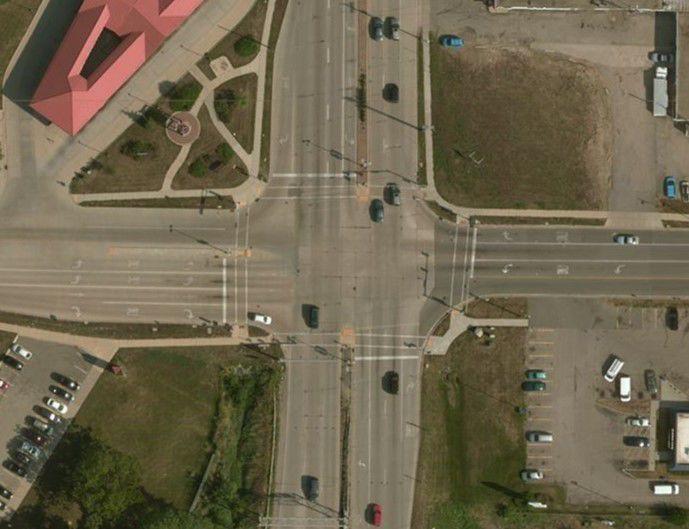 No. 7: Thierer Road & East Washington Avenue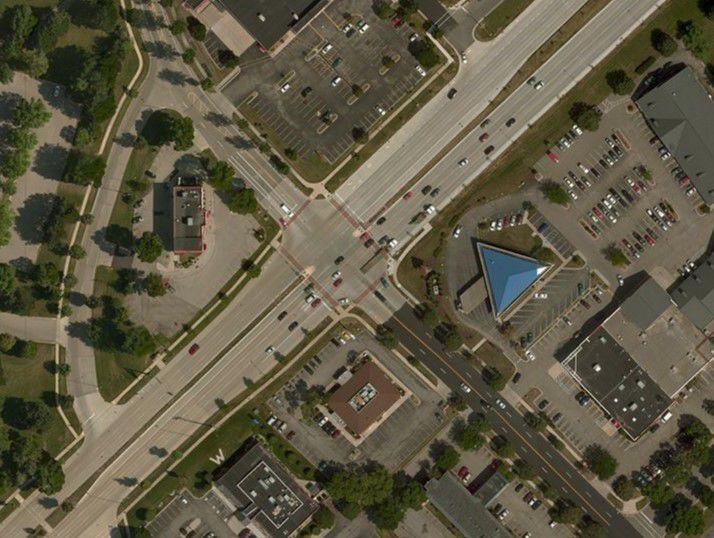 No. 6: North First Street and East Washington Avenue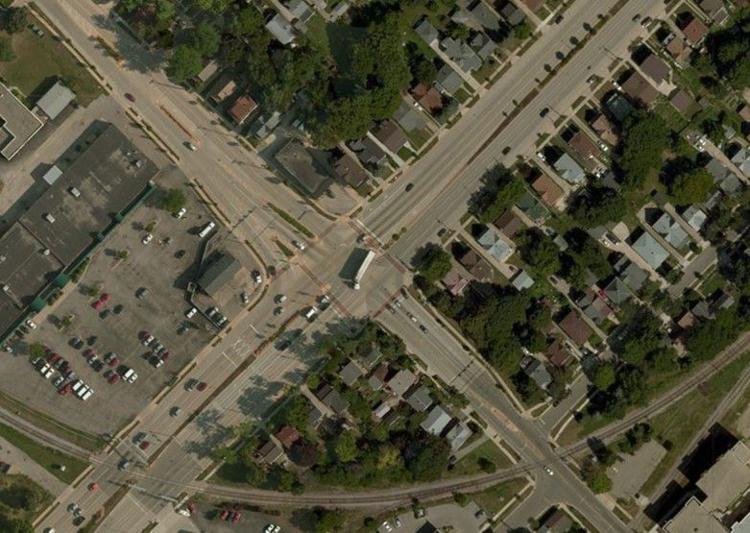 No. 5: Buckeye Road and South Stoughton Road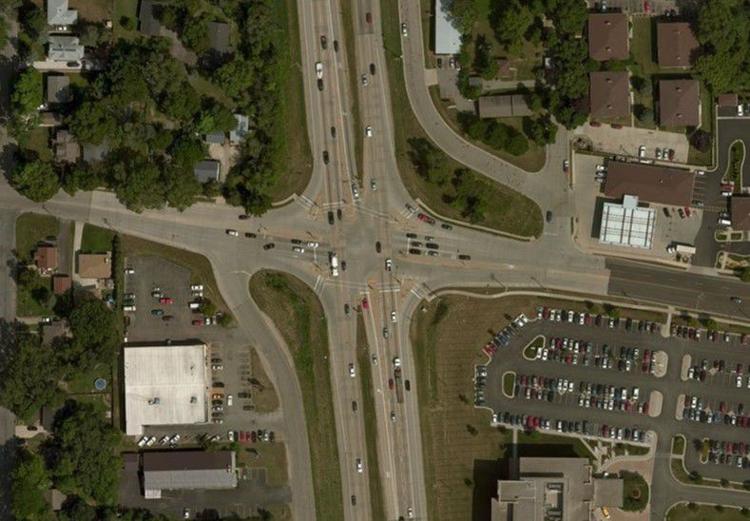 No. 4: South Baldwin Street and East Washington Avenue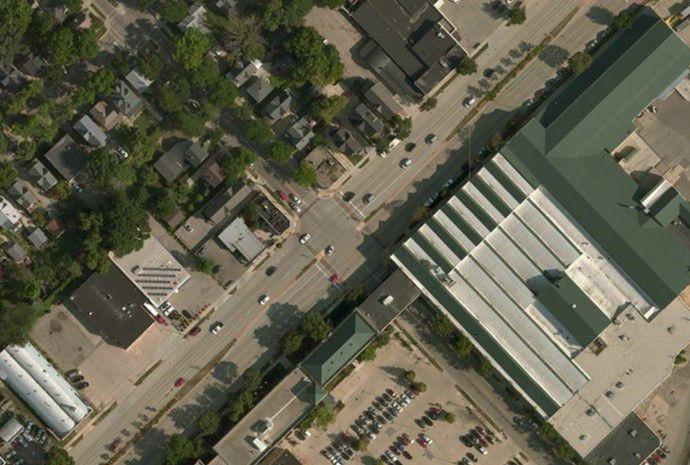 No. 3: North Stoughton Road and East Washington Avenue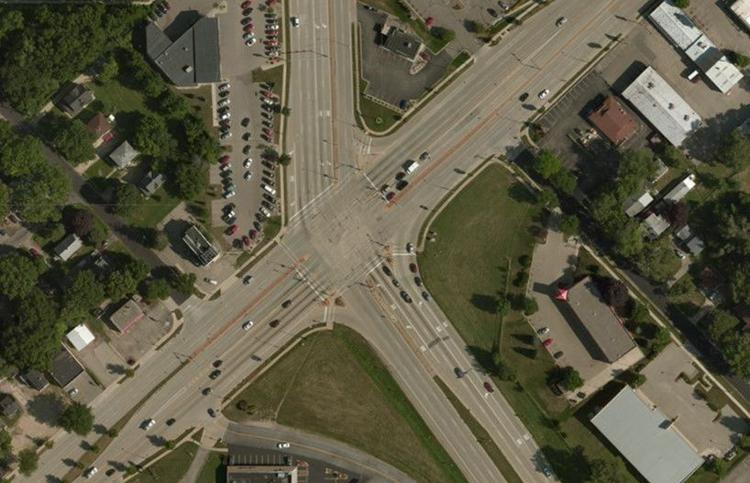 No. 2: Watts Road and South Gammon Road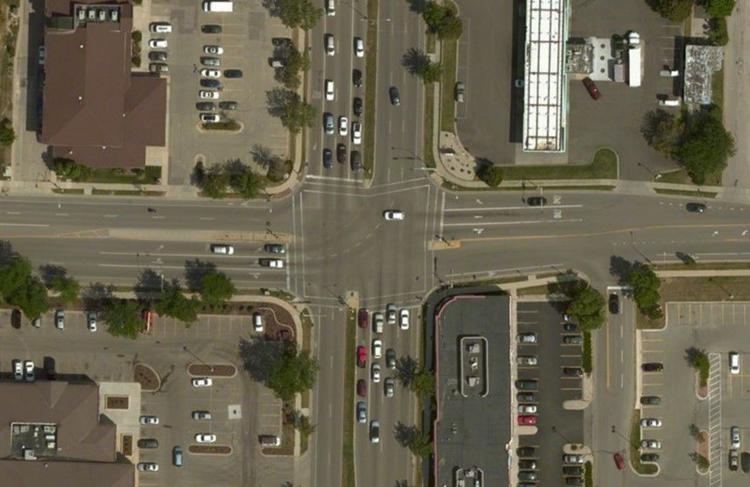 No. 1: Pleasant View Road and Mineral Point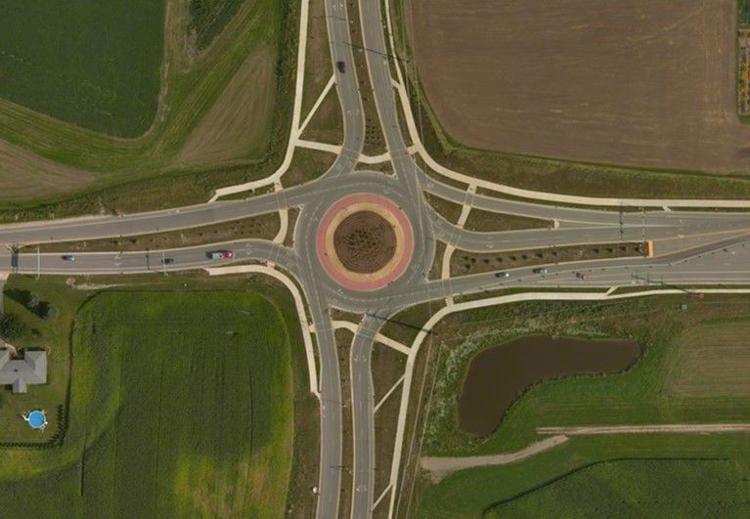 Concerned about COVID-19?
Sign up now to get the most recent coronavirus headlines and other important local and national news sent to your email inbox daily.