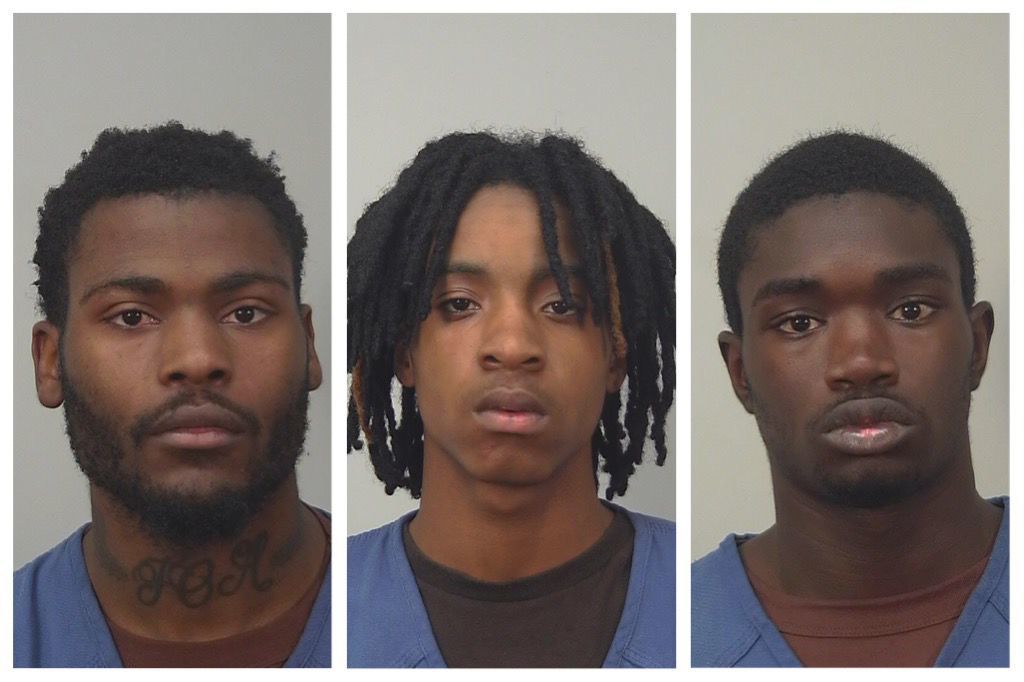 Three men arrested last weekend after police said they fled from officers in Shorewood Hills after a series of home burglaries were charged with multiple counts of burglary Friday for that incident, and they face other charges, including driving stolen vehicles, for incidents elsewhere.
Cleaster L. Moon, 24, of Madison, whom police have described as a "kingpin" in the recent wave of car thefts and residential burglaries, was charged with five counts of burglary for events on Oct. 5 in Shorewood Hills.
Moon — along with Juriese R. Bell, 19, of Benton Harbor, Michigan, and Stephon E. Williams, 19, of Madison — was arrested Oct. 5 after the vehicle the three used to flee from Shorewood Hills police was found outside a Cimarron Trail home, thanks to a ping from a stolen iPhone received by one of the Shorewood Hills burglary victims.
Moon lives in the same block of Cimarron Trail as the one where the vehicle was found, according to a criminal complaint filed in Dane County Circuit Court.
The three were arrested after running from police who had come to tow the vehicle for evidence. Bell told police he ran because, "I was scared," the complaint states.
Bell and Williams also were each charged with five counts of burglary. A juvenile was also arrested with them for taking part in the Shorewood Hills burglaries, the complaint states.
Moon was jailed on $60,000 bail after appearing in court Friday, though he is also in jail because the state Department of Corrections has said it plans to revoke probation Moon received for a prior conviction. Bail for Bell was set at $30,000, while Williams was jailed on $1,000 bail.
Another criminal complaint, filed Monday, charged Moon with five counts of driving a car without the owner's consent, for allegedly driving vehicles stolen in Waunakee in August and early September. He was also charged with burglary, misdemeanor theft and three counts of identity theft. All three men were charged in the complaint with resisting and obstructing police on Oct. 5, when they ran following the Shorewood Hills burglaries.
The complaint filed Monday also contains a list of incidents involving stolen vehicles that Moon is said to be linked to, including vehicles stolen in Mount Horeb, Reedsburg, Jefferson, the town of Bristol and Waunakee.
In a conversation with Madison police Officer Nick Cleary after his arrest last weekend, the complaint states, Moon said he had been "spiraling out of control" since he absconded from his probation agent, who had told Moon to turn himself over to police. The complaint describes Moon as saying he has been in a pattern of bad behavior he can't control.
"Moon stated it is much like a drug, because it is like a high when he engages in activity," the complaint states.
Moon, along with Joshua E. Pitts, 17, of Madison, was charged in September in Waukesha County for burglaries and vehicle thefts that happened in Pewaukee.
Two other criminal complaints filed Friday charged Bell with two additional counts of driving a stolen vehicle, and Moon with one additional count.
Sign up for our Crime & Courts newsletter
Get the latest in local public safety news with this weekly email.